CBC did the smart thing once again by getting their new fall offerings out in front of the import onslaught due this coming week. That being said, on the main CBC network at least, there was a fairly tepid response so far against less-than-formidable competition. Keep in mind, of course, that all of these shows are also available for streaming anytime on CBC Gem.
Last Monday, Sept. 16, saw the return of CBC's top-rated series, Murdoch Mysteries. The 13th season opener drew 752,000 viewers across Canada in overnight estimates. Look for that to bump up over a million at least once the Live+7 and streaming data is released in another week. Murdoch was followed by the third season premiere of Shaftesbury's companion series, Frankie Drake Mysteries, at 9 p.m. That did a respectable 593,000 in overnights, perhaps jolted by the fact that Lauren Lee Smith's central character Frankie finally sports a flapper-do that almost borders on era-appropriate.
CBC's highest-rated prime time night of the week was a boost for The National last Monday, with the show drawing an estimated, average minute audience of 447,000 viewers over the full news hour.
Tuesday is comedy night on CBC but there wasn't much to smile about for the public network's programming executives. Still Standing opened the night was a respectable estimated take of 466,000 viewers. This Hour Has 22 Minutes, however, continued a steep slide from the season before with just 295,000 heads counted in Numeris survey data.
At 9 pm, the new sketch series Tallboyz got a very low number, just 166,000. Too bad; this Bruce McCulloch-produced series is fresh and funny and introduces a talented and very today cast.
That was followed at 9:30 by the fourth season debut of Baroness von Sketch Show, a series critics love but one that has never done well in overnights. Just 206,000 viewers were tabulated in estimates. CBC can take some comfort in knowing that this series traditionally almost doubles its audience once the full Live+7 data is in. That trend better continue; season five has already been ordered.
Those low prime numbers and a slow day in news resulted in just 330,000 viewers in estimates for The National.
Wednesday brought the Great Canadian Baking Show back for a third season. The two new hosts from Baroness, Carolyn Taylor and Aurora Browne, as well as new pastry chef judge Kyla Kennaley, were sampled by an estimated 420,000 viewers. Not helping was an uneven and less than impressive debut from the 10 new contestants.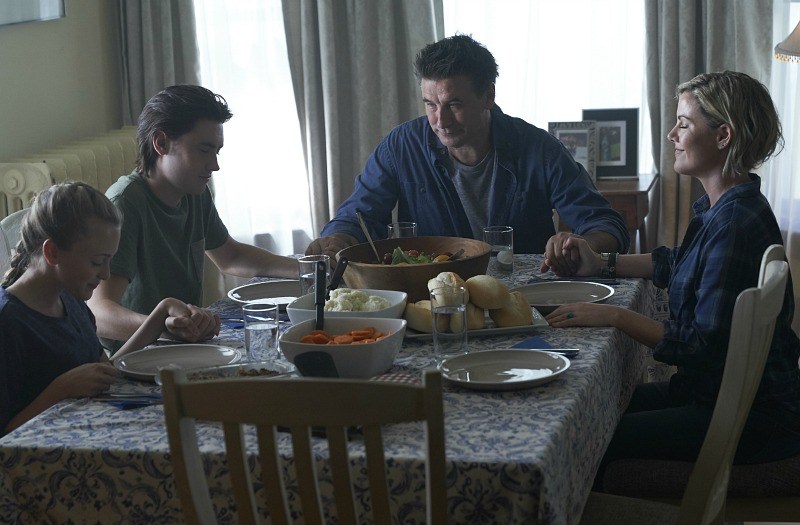 There was no flow whatsoever in slotting the scripted offering that followed, Northern Rescue. This series, shot in Parry Sound, Ont., and starring Billy Baldwin and Kathleen Robertson, already premiered last spring on CBC Gem. Perhaps that diluted the take, but the family adventure drama shed well over half the Baking audience, with just 184,000 estimated to have watched the series premiere on the full CBC network. The National at 10 did 382,000.
Thursday, CBC scored with the relaunch of a competition series it tried several years ago, Battle of the Blades. Hosted by Ron MacLean and Kurt Browning, the long-delayed fifth edition skated to an estimated 685,000 in its season premiere.
That may have helped boost The National, but a breaking story about Justin Trudeau's penchant for slapping on the greasepaint probably didn't hurt the news ratings either, Thursdays evening newscast drew an estimated 431,000 over the hour, peaking at 514,000 in the first half hour.