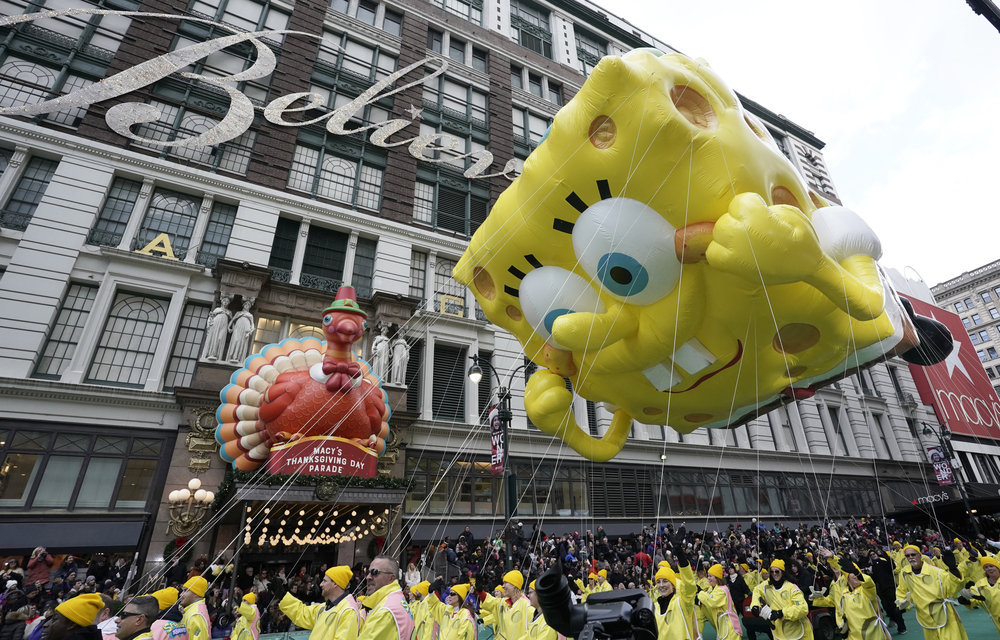 An easy target every year is the Macy's Thanksgiving Day Parade on NBC. Those of us with long memories still cling to when the parade occurred during our own age of wonder, with folks such as Lorne Greene and Betty White in the booth. It never seemed like an endless infomercial back then.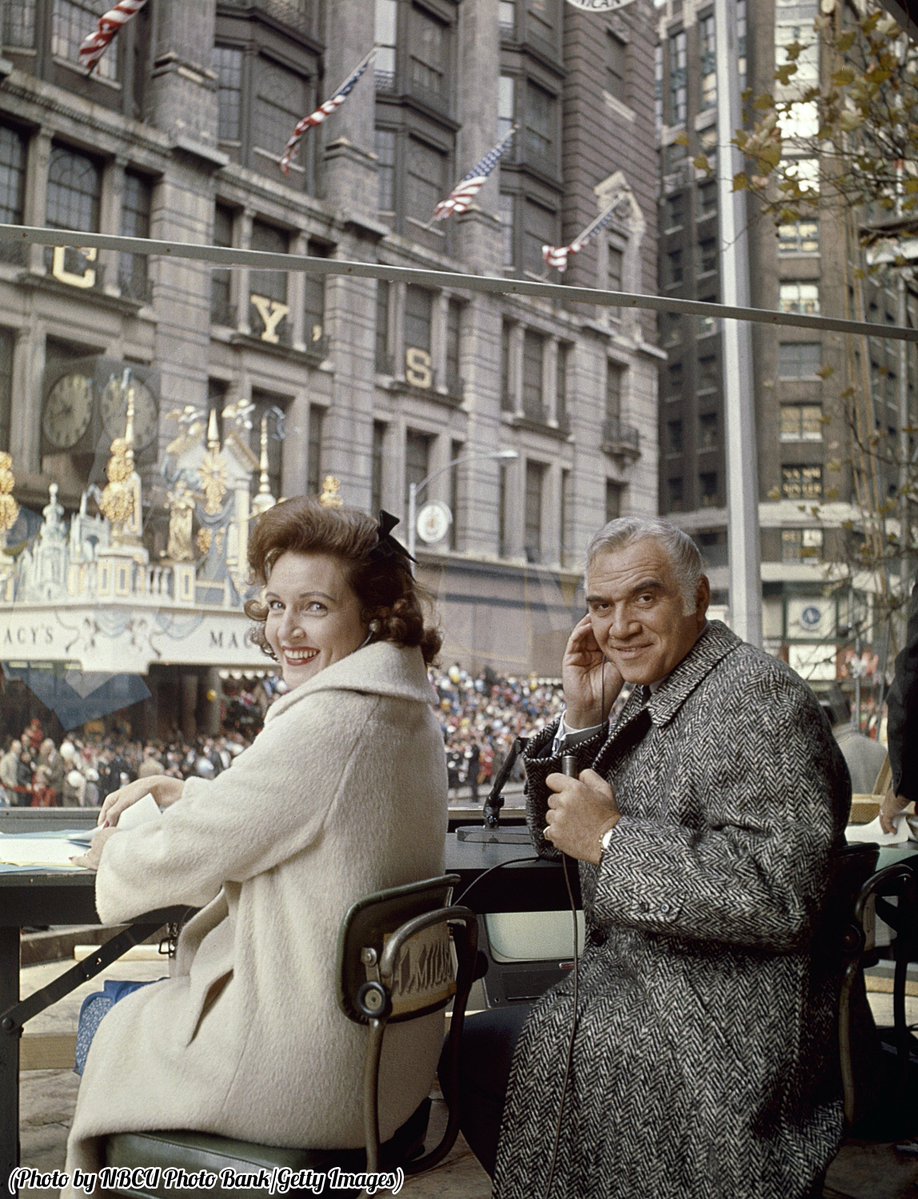 I took the easy shot yesterday, tweeting out some snark that "the #macysdayparade is the only program where you skip through the show to avoid the commercials."
Well, some folks at the parade or perhaps at NBC took exception, "Hey Bill, there's no need to be so hateful this holiday, but we're glad you tuned in. Thanks for your yearly support. Happy thanksgiving, grouch."
Okay, nothing like the drubbing I've been getting lately from #saveannewithane fans, but still, a strong message. Maybe I am a grouch. So I went back and watched the whole parade I had PVR'd.
And you know what? NBC did a great job of covering the parade this year. It was slick and fun and didn't seem so much like an endless parade of promotions.
Sure, sponsor messages were still a big part of the package. At one point, a helmeted Al Roker is on the sidelines getting beaned in the head by pucks. The camera panned over to show guys in Rangers sweaters taking wrist shots at his noggin'. This to remind folks that NBC had a Thanksgiving hockey game airing Friday.
Still, that was a fun way to send a message. Having Roker on a sidecar weaving up 5th Avenue, kibitzing with cops, high fiving pedestrians, chased by a clown dressed like a slab of butter, was also fun. It's good to get out of the booth and Roker played it with sass.
Even the musical numbers seemed less laboured. The Tina Turner Broadway revue was a real showstopper. The many musical acts were still lip synching, but the camera movement and placement and the breathtaking aerial shots took viewers into the heart of the action, much like coverage of the football games that came later Thursday.
Although — when they brought out TLC to lip synch "Waterfalls," it just made me miss Lisa "Left Eye" Lopes.
The high winds forced a lowering of the giant balloons to a level much closer to the street, and that also just seemed to add to the reach-out-and-touch-them parade coverage. NBC Today Show hosts Savannah Guthrie and Hoda Kolb did a nice job of providing commentary while not taking everything too seriously.
The fact that this was not simulcast in Canada meant folks here watched the NBC feed, providing a window to the American network commercials. This gave viewers in Canada the same opportunity to watch the new Comcast ad reuniting glow-finger-tipped alien E.T. and his ol' Earth chum Elliott for a heartwarming holiday commercial. Henry Thomas reprises his role as Elliott, now a dad with a family of his own.
"The audience is going to get everything they want out of a sequel without the messy bits that could destroy the beauty of the original and the special place it has in people's minds and hearts," said Thomas, now 48, in a statement provided by Comcast. The cable provider owns NBC Universal; Universal released Steven Spielberg's original movie, "E.T. The Extra Terrestrial," in 1982. NBC carried Thursday's Macy's parade.
A two-minute version of the ad ran Thursday during the parade and also during CBS and NFL football games. There are apparently nine different versions of the spot, including a four-minute version.
Spielberg was consulted on the campaign and gave his blessing, according to Variety.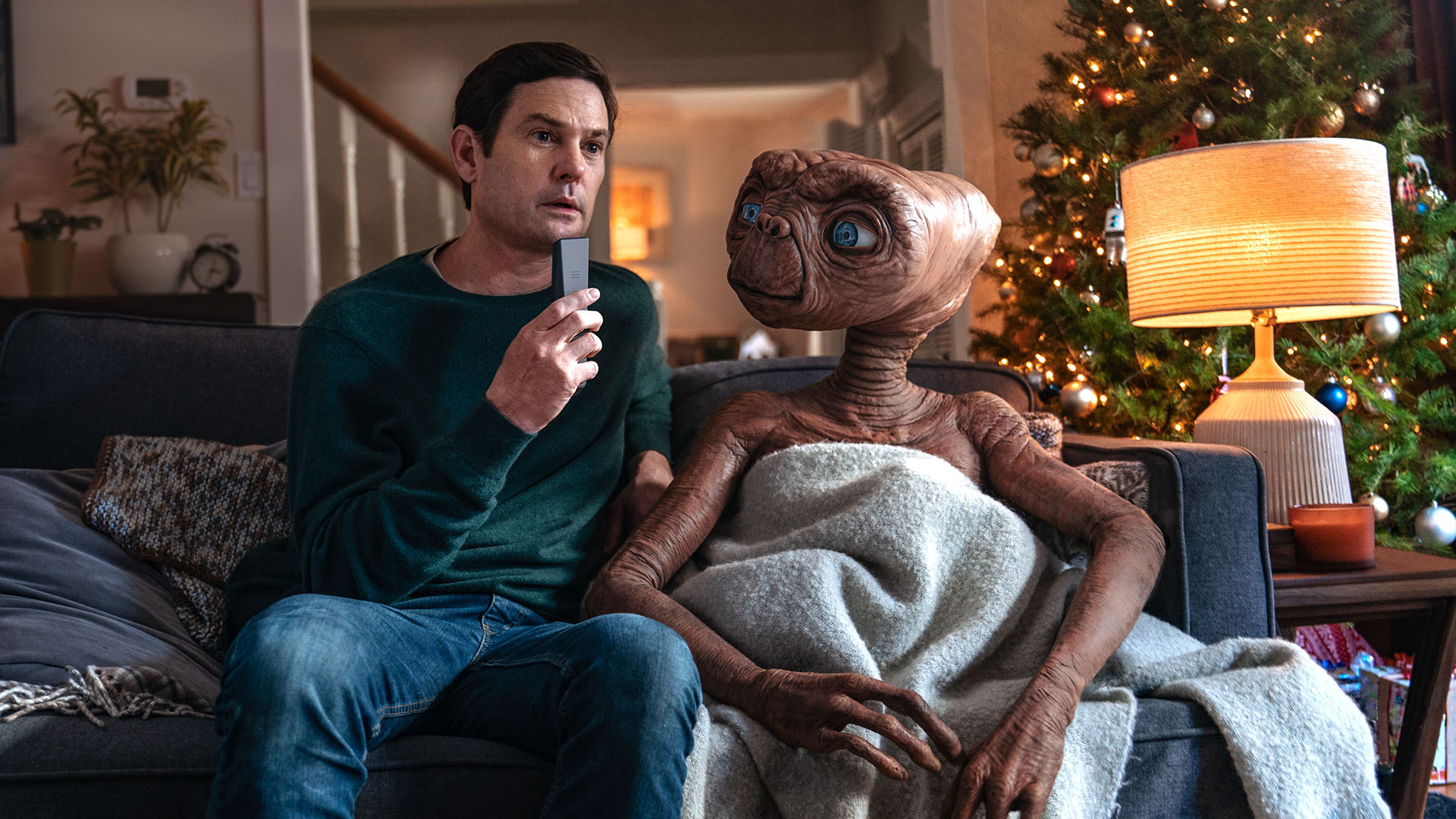 Airing in the context of the Thanksgiving Day parade, it contributed to the feeling of a simpler time when commercial sponsorship didn't overwhelm holiday moments — although, as the Variety article points out, it was "E.T." in '82 that opened up the power of product placement with Reese's Pieces being interwoven within a key plot point that helped sell a lot of candy.
The Comcast Xfinity ads are scheduled to run through January 4. As E.T. would say, "Be good."