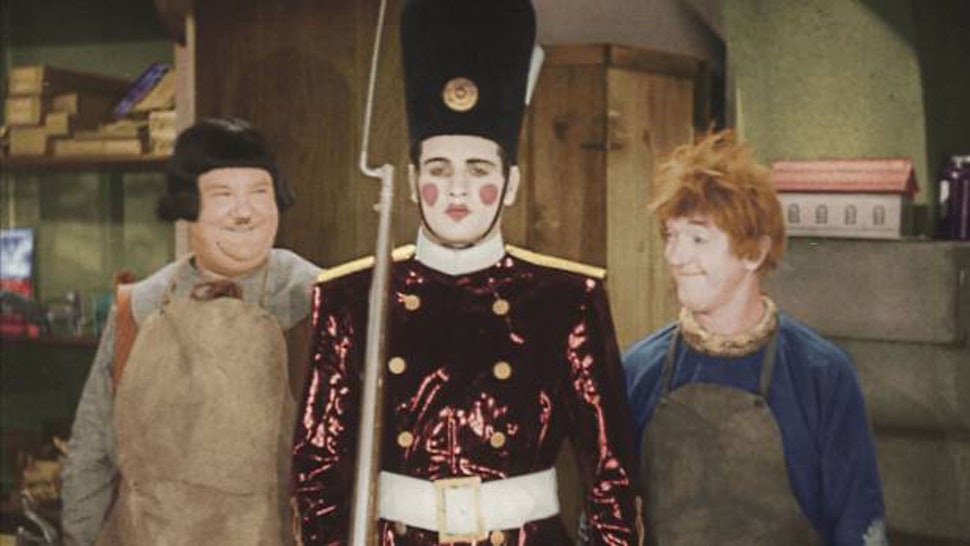 Looking to find what's naughty or nice this month on TV? In this digital streaming era, it is easier than ever to find and watch some Christmas-themed favourites. Watch the following on-demand in this quick OTT guide:
Amazon Prime: The 1934 version of "Babes in Toyland" (a.k.a. "March of the Wooden Soldiers" starring Laurel and Hardy); "It's a Wonderful Life" (1946)
Disney+: "Home Alone" (1990); "The Muppets Christmas Carol" (1992); "The Santa Clause" (1994)
Netflix: "White Christmas" (1954)
Hollywood Suite, in nationwide free preview mode from now until January 5, also offers a few festive titles on demand among their curated hits from the '70s, '80s, '90s and 2000s. That's where you'll find "Jingle All the Way" with Arnold Schwarzenegger (1996), "The Family Man" starring Nicholas Cage (2000) and the 1984 version of "A Christmas Carol" starring George C. Scott as Scrooge.
If you like your Christmas the old-fashioned way, on the night it is scheduled, check the network list below and check it twice as it will be updated throughout the month:
SUNDAY, DEC. 1
This December, TCM is launching a series of Christmas double bills. They kick things off with two indisputable classics: "A Christmas Carol," the darkly authentic, 1951 version starring Alastair Sim as Scrooge. That's followed by "The Bishop's Wife," an enchanting — if strange — film from 1947 starring Cary Grant, Loretta Young and David Niven. Grant and Niven exchanged roles right before filming began and played them so well it's hard to imagine this film played the other way around.
MONDAY, DEC. 2
Did you grow up with Rudolph the Red-nosed Reindeer? The Rankin-Bass, stop-motion animated favourite premiered 55 years ago and featuring many Canadians among the voice cast. It returns Monday, Dec. 2 on CBS. (If you miss it, CBC has it again on Dec. 20.) Also on the 2nd, ABC airs The Great Christmas Light Fight, a competition series they plugged in a few years ago. And CBC has A Merry Murdoch Christmas, the first of four holiday specials from Murdoch Mysteries.
TUESDAY, DEC. 3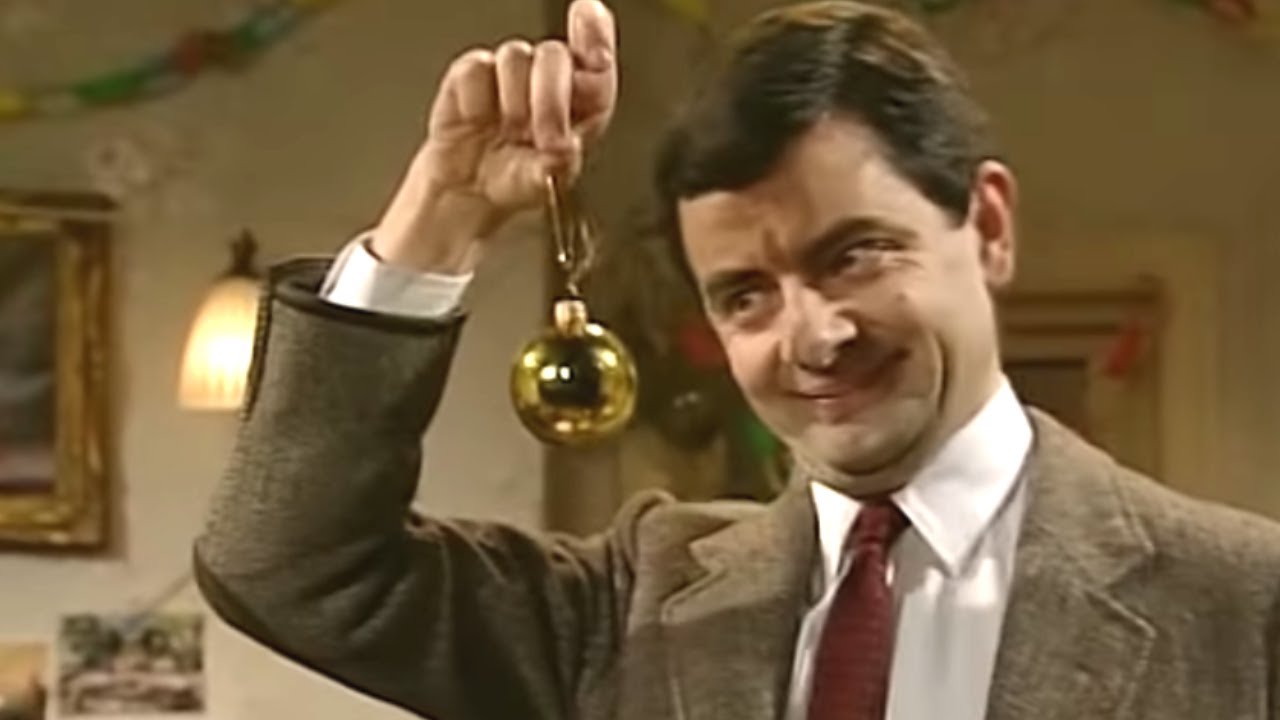 CBC brings back one of the funniest holiday specials ever: Merry Christmas Mr. Bean. The same night, they also air the 2018 special episode of Schitt's Creek titled, "Merry Christmas, Johnny Rose." Worried you might miss Chevy Chase in "National Lampoon's Christmas Vacation"? Fret not. AMC is showing it Dec. 3, 7, 11, 12, 15, 17, 18, 20, 21, 23 and 24! Speaking of Chase, Global and NBC are both showing A Saturday Night Live Christmas Special, featuring two hours of holiday-themed sketches. Tuesday is also the night NBC shows the original Dr. Seuss classic How the Grinch Stole Christmas. The 1966 animated special, directed by Warner Bros. legend Chuck Jones, features the voice of movie monster Hall of Famer Boris Karloff as both narrator and the Grinch.
WEDNESDAY, DEC. 4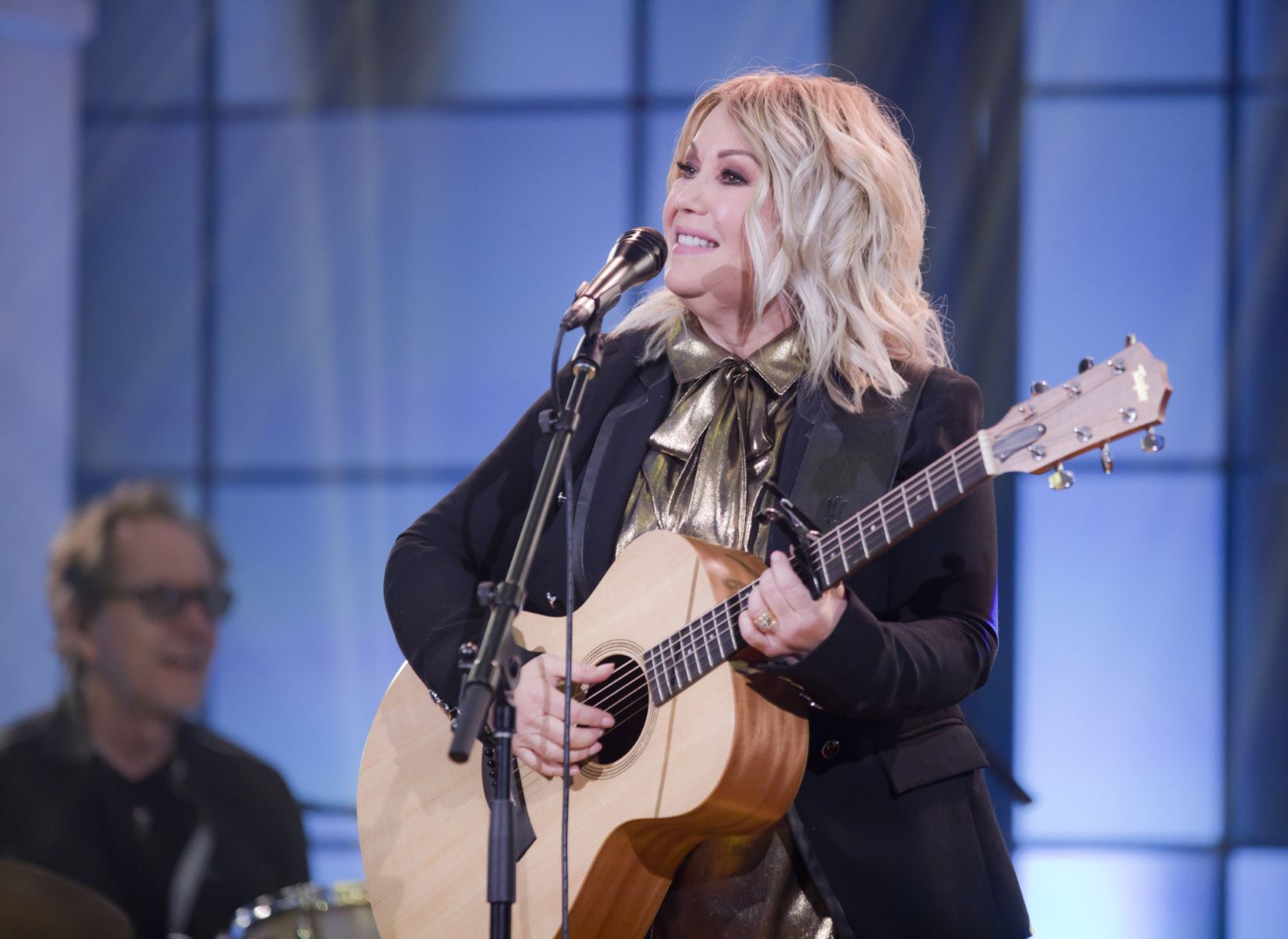 Calgary native Jann Arden headlines Jann Arden One Night Only, an evening of conversation and music. Look for her take on family, love and loss between songs from her holiday album A Jann Arden Christmas. The same night, AMC shows the 2003 Will Ferrell holiday favourite "Elf" (and they repeat it on Dec. 5, 8, 10, 11, 14, 16, 17, 18, 19, 20, 21 and 24!). NBC lights up the giant tree for the 87th Annual Christmas in Rockefeller Center special. Over on Food Network, watch the season two premiere of the Holiday Gingerbread Showdown a bake off with $25,000 to the winner. Paige Davis hosts. And the sixth and final season of Vikings premieres Dec. 4 on History. The burning question: can Lagertha lead a quieter life and leave her days as a shield-maiden behind?
THURSDAY, DEC. 5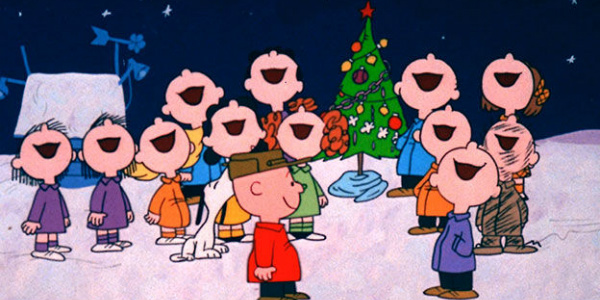 Tonight's the night for one of the classics — A Charlie Brown Christmas. The digitally remastered, 1965 animated special is followed on ABC by a more recent Peanuts effort, Charlie Brown's Christmas Tales. The same night, CTV airs the recent film festival documentary David Foster: Off the Record, which salutes the celebrated Victoria-born record producer. Lionel Richie, Quincy Jones, Clive Davis and others pay homage to the 70-year-old hit maker.
SATURDAY, DEC. 7
Another Calgary native – director David Winning – presents his latest holiday movie for Hallmark, "Sense, Sensibility and Snowmen." The film stars Erin Krakow (One From the Heart) and Canadian Luke Macfarlane (Killjoys) in a story about a party planning sister who melts the heart of a frosty toy company executive. W also has A Christmas Love Story, with Kristin Chenoweth and Scott Wolf headlining this Hallmark holiday effort. CTV on the 7th has Mary's Kitchen Crush host Mary Berg dishing up "A Very Merry Holiday" feast made up mainly from Christmas leftovers. Pass the mouth-watering pork roast with a balsamic Dijon glaze! And for the kids, The SpongeBob Musical: Live on Stage! premieres at 8 p.m. on YTV.
SUNDAY. DEC. 8
The animated special Frosty the Snowman celebrates its 50th anniversary followed by Frosty Returns (both on CBC). The same night, there's the second of four TCM Christmas double bills: the 1947 feature "It Happened on 5th Avenue" starring Victor Moore as a squatter in a Manhattan mansion; and "The Holly and the Ivy," with Ralph Richardson starring as a clergyman torn between his parish and his family at Christmastime.
TUESDAY, DEC. 10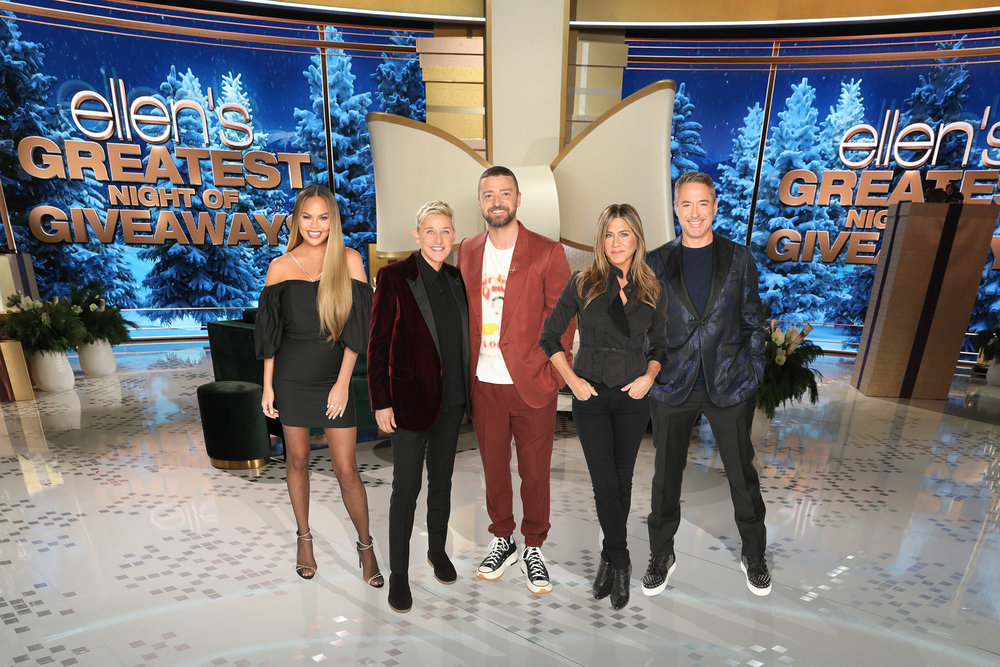 NBC and CTV air Ellen's Greatest Night of Giveaways, a three-part reality special continuing Wednesday and Thursday that same week. Ellen will be dishing out rewards to deserving folks. Helping her are celebrities Michelle Obama, Jennifer Aniston, Justin Timberlake, Robert Downey Jr., Melissa McCarthy, Michael B. Jordan, Jason Momoa, Sterling K. Brown and Chrissy Teigen.
FRIDAY, DEC. 13
CBC has two holiday evergreens cued up for Friday the 13th: The Magic Hockey Skates, an animated gem from 2915 featuring the voice of Phil Esposito, and the 1983 Bob Clark classic "A Christmas Story."
SUNDAY, DEC. 15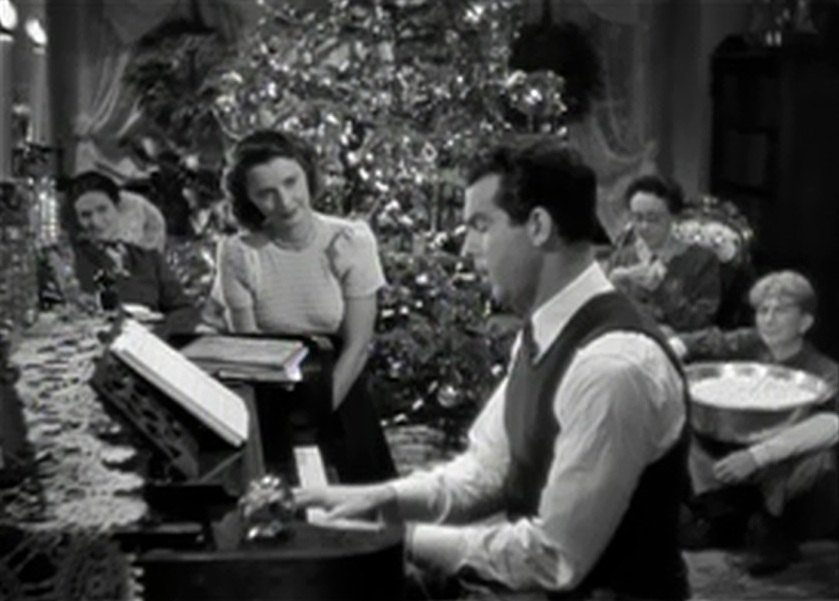 Two more Holiday favourites from TCM: "Holiday Affair" (1949) stars a young Janet Leigh as a war widow who falls for department store competitor Robert Mitchum. "Remember the Night" stars Barbara Stanwyck as a shoplifter about to be prosecuted by assistant D.A. Fred MacMurray– but first she has to take a trip back to their respective hometown's for Christmas. This one is growing on my as a rediscovered holiday-themed perennial. The same night, CBS has The 42nd Annual Kennedy Center Honors, saluting Sally Field, Linda Ronstadt, Michael Tilson Thomas, Sesame Street, and the band Earth, Wind & Fire.
MONDAY, DEC. 16
Family Feud Canada premieres on CBC, with former Mr. d star Gerry Dee as host. The same night, there's a Greatest Holiday Commercials Countdown special on The CW as well as Holidays with the Houghs, an NBC variety hour from the Dancing with the Stars brother-sister act. Shouldn't that be Holiday with the Hough, Hough, Houghs? Still not had enough Bradys? That same night, there's also A Very Brady Renovation: Holiday Edition on HGTV.
WEDNESDAY, DEC. 18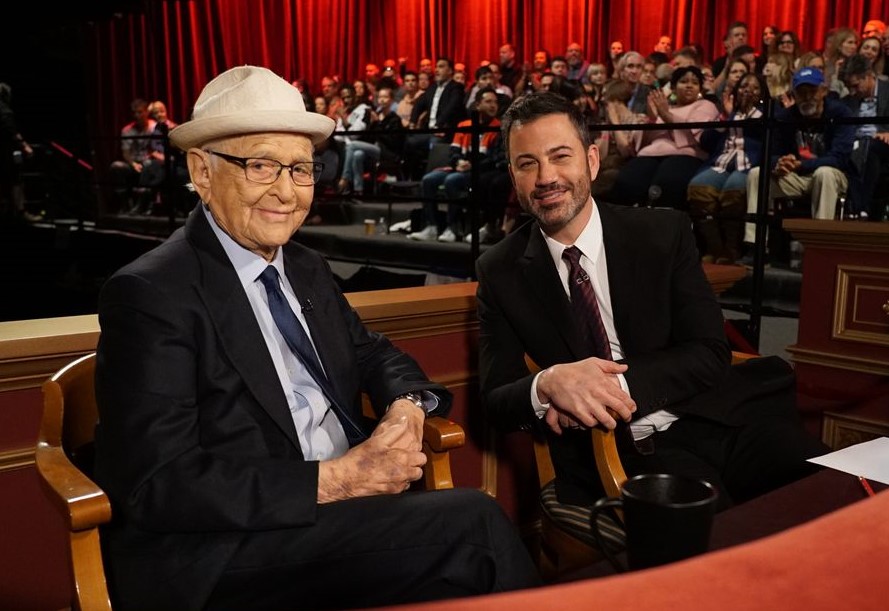 The ghosts of Christmas past return with Live in Front of a Studio Audience: 'All in the Family' and 'Good Times'. This ABC special is the second retro makeover from Jimmy Kimmel and TV legend Norman Lear.
FRIDAY, DEC. 20
There's more TV nostalgia as CBS presents an I Love Lucy Christmas Special, featuring two colourized episodes from the '50s classic. There's the series only Christmas episode plus "Paris at Last," where the Ricardos and Mertzes arrive in the French capital.
SUNDAY, DEC. 22
CBC welcomes back Bing Crosby and Danny Kaye in "White Christmas." CBS airs the primetime special The Price is Right: A Holiday Extravaganza featuring Vancouver-native Seth Rogen. NBC presents a traditional variety show with A Home for the Holidays With Idina Menzel. Adam Lambert, NE-YO and Kelly Rowland will also perform.
TUESDAY, DEC. 24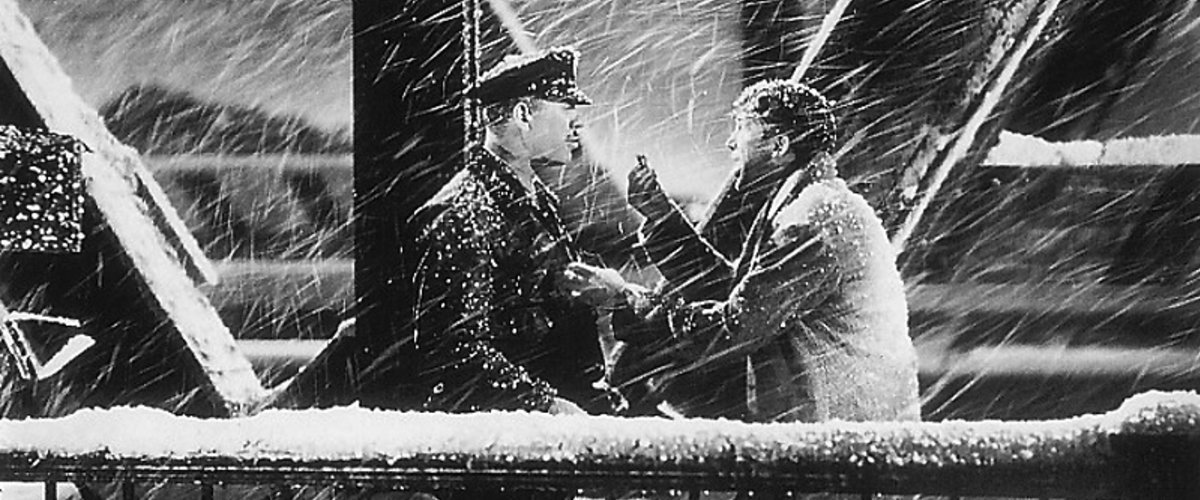 The annual airing of Frank Capra's 1946 classic "It's a Wonderful Life" returns Christmas Eve on NBC and CTV. Remember, every time this airs, an angel gets its wings. CTV2 will air "A Christmas Carol"— the 1951 version starring Alastair Sim — also on the night of the 24th.
WEDNESDAY, DEC. 25
Christmas Day at noon, the Queen delivers her annual Christmas message on CBC. That's followed by a Coronation Street holiday special.
MONDAY, DEC. 30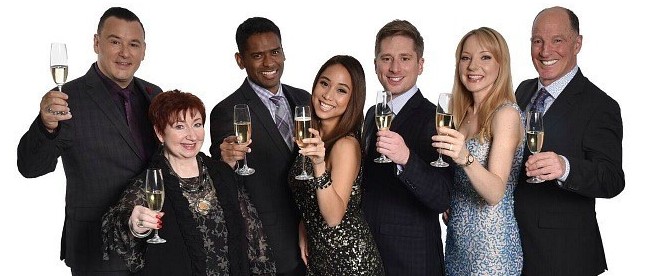 the very last Royal Canadian Air Farce special airs on CBC. The special will count down the headlines as usual but will also feature some of the best-loved sketches from the past. On radio and TV, the comedy troupe enjoyed a 47 year run with the public broadcaster.
TUESDAY, DEC. 31
NBC will offer A Toast to 2019! followed by their annual New Year's Eve Special. ABC will also air their annual year-ender, with Ryan Seacrest back as host.