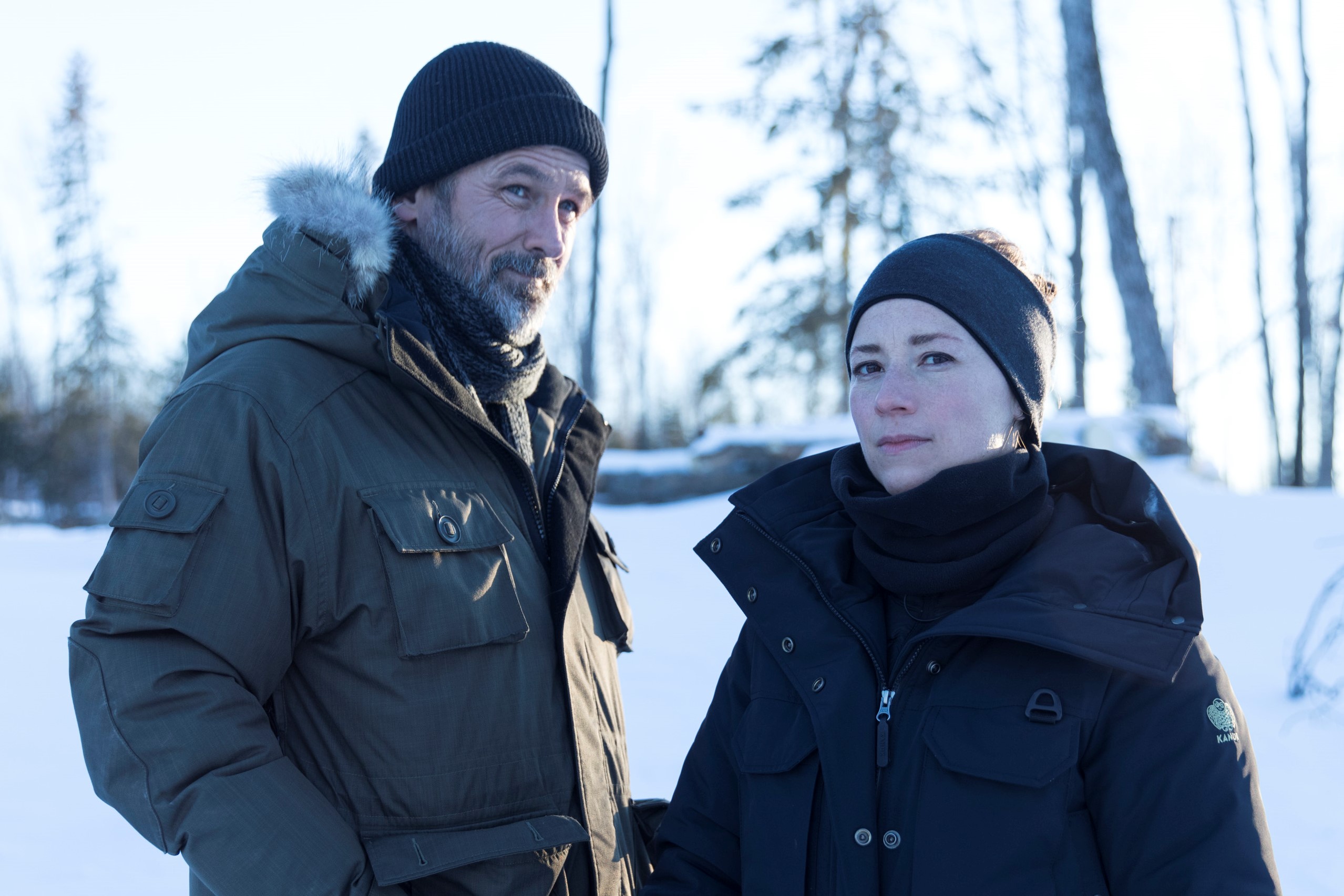 When a TV series ends, it can be an emotional day for the cast and crew. After several seasons' worth of long days on sets and locations, a production team often bonds together like family.
For some, this means they can't wait to get the heck out of there. For others, the idea of not seeing friends and colleagues again – maybe ever — can be crushing.
Such was the scene one year ago in North Bay, Ont., on the set of Cardinal. The award-winning CTV drama stars Billy Campbell and Karine Vanasse as homicide detectives in fictional Algonquin Bay, Ont. Based on the works of Canadian novelist Giles Blunt, the series returns for a fourth and final season Monday.
I spoke with both actors, separately, on the final day of production. After the usual banter, each was asked how much they would miss working with the other.
"I get emotional just thinking about it," said Campbell, who visibly teared up. "It's been maybe the best working relationships of my career. She's French Canadian… the French in general are passionate about life. She's enormously passionate about the work. I think she has really helped me in a way to be more passionate about the work as well. We adore each other; I love her to death. It's going to be so, so sad."
Vanasse just straight up wept.
"I don't know why. I don't know," she said. "Is it because we do it for the same reasons? Is it because we recognize something in the… I don't know what it is, but it's really on a human level. There's something and maybe it'll get clearer once we're done. I don't know what it is, but I feel very embraced."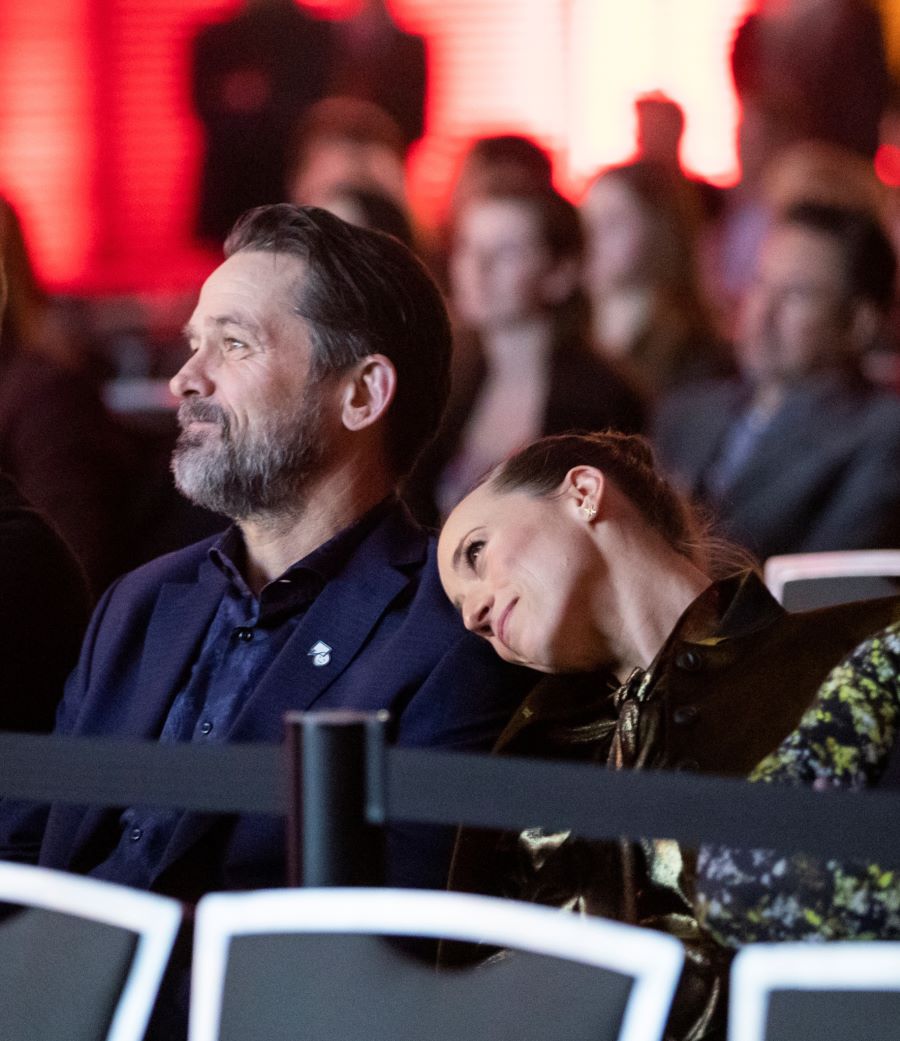 That they got to work together at all was a bit of a fluke. Campbell, years removed from the ABC series Once & Again and fresh off dark dramas such as The Killing and Helix, loved the pilot script but initially turned down the role of Detective John Cardinal. Marrying relatively late in life, he had already promised his young Norwegian wife Anne that he would hold the fort in Norway and mind their then year-old son while she completed her studies to become an architect.
"I didn't even tell her about the offer," he says. "Two-and-a-half, maybe three weeks later, my agent called. The producers and CTV wanted to know if no really means no."
This time, Campbell told his wife about Cardinal, adding that a no from her was all he needed to turn it down again. She asked for the script and read it.
"Do it," she told him. "We'll work it out."
The 60-year-old actor is forever grateful. He calls John Cardinal the role of his life.
He thanked his wife profusely and publicly last year on stage in Toronto while accepting his Canadian Screen Award as Outstanding Lead Actor. (Vanasse won for Best Actress.) Despite a few long-term romantic liaisons – including one with Jennifer Connelly dating back to their days together in "The Rocketeer" (1991) as well as an early engagement to actress Virginia Madsen – Campbell had never been married.
Vanasse, 36, was also once engaged but has yet to wed. Two years ago, she gave birth to a son with former boyfriend Hugues Harvey.
There was speculation a few years ago that Campbell and Vanasse were an item but that was dealt with tout suite by the actress in a direct tweet to her fans.
"Mais non mes Amis :/"
Yet, call it chemistry or whatever word Vanasse was struggling to use to describe it, there is little doubt that the two share a strong emotional bond.
In many ways, Campbell and Vanasse are world's apart. He was born and raised in Charlottesville, Virginia, but lived so long in Vancouver he earned "permanent resident" immigration status. He also sails a schooner built for him in Lunenburg, Nova Scotia – home of the swift Bluenose on the Canadian dime.
Vanasse hails from Drummondville, Quebec, with starring film and television credits spanning Canada's "two solitudes" as well as featured roles in American network series such as Pan Am and Revenge.
Both are nothing like their characters, an observation Vanasse says she hears all the time on the set, "especially from the ladies in the costume department." Det. Cardinal, who lost his wife earlier in the series, is a brooding, emotionally damaged loner. Vanasse's Det. Lise Delorme has Cardinal's back in the field but didn't say no when her superiors asked her to investigate her partner. Delorme, as the actress is quick to point out, has evolved since then.
Perhaps it helps that, unlike some series leads who are always "on," both actors shed their characters the moment the director says, "Cut." Campbell's nose is back in whatever novel he happens to be reading at almost every break. (He donated a large box of books at the production office before leaving North Bay.) Or he's urging anyone within ear shot to hurry to the best veggie restaurant in the city. "I'm no vegetarian, not by a long shot," says Campbell, "but I'd never eat meat again if this place was in Norway."
Where Delorme often seems cool and detached, Vanasse is warm and friendly. She'll even take visiting reporters by the hand to help navigate the craft services snack table.
She very much values the freedom, to, as she puts it, "be myself on the set." Still. "If the crew were giving me that kind of freedom and I wasn't feeling it with Billy…"
The actress says Cardinal could have been a much different show. Other networks, she feels, would have rushed the two detectives together. Instead, CTV and producers at Sienna Films and eOne stayed faithful to the crime novels by Canadian author Giles Blunt, from which the series was adapted.
And that has made all the difference says Vanasse, getting to the heart of how a professional relationship can sometimes hold more meaning and resonance than some marriages.
"I'm really proud of what we were able to maintain all these years," says Vanasse. "Right through Season 4 it still feels like we're trying to touch something that's surprising to us even. I feel like we never became lazy.
"That numbness that could arise in life," she adds. "Even if not much happens between them, I feel like they never became numb to each other."
It's a goal most actors – and couples – search for all their lives.