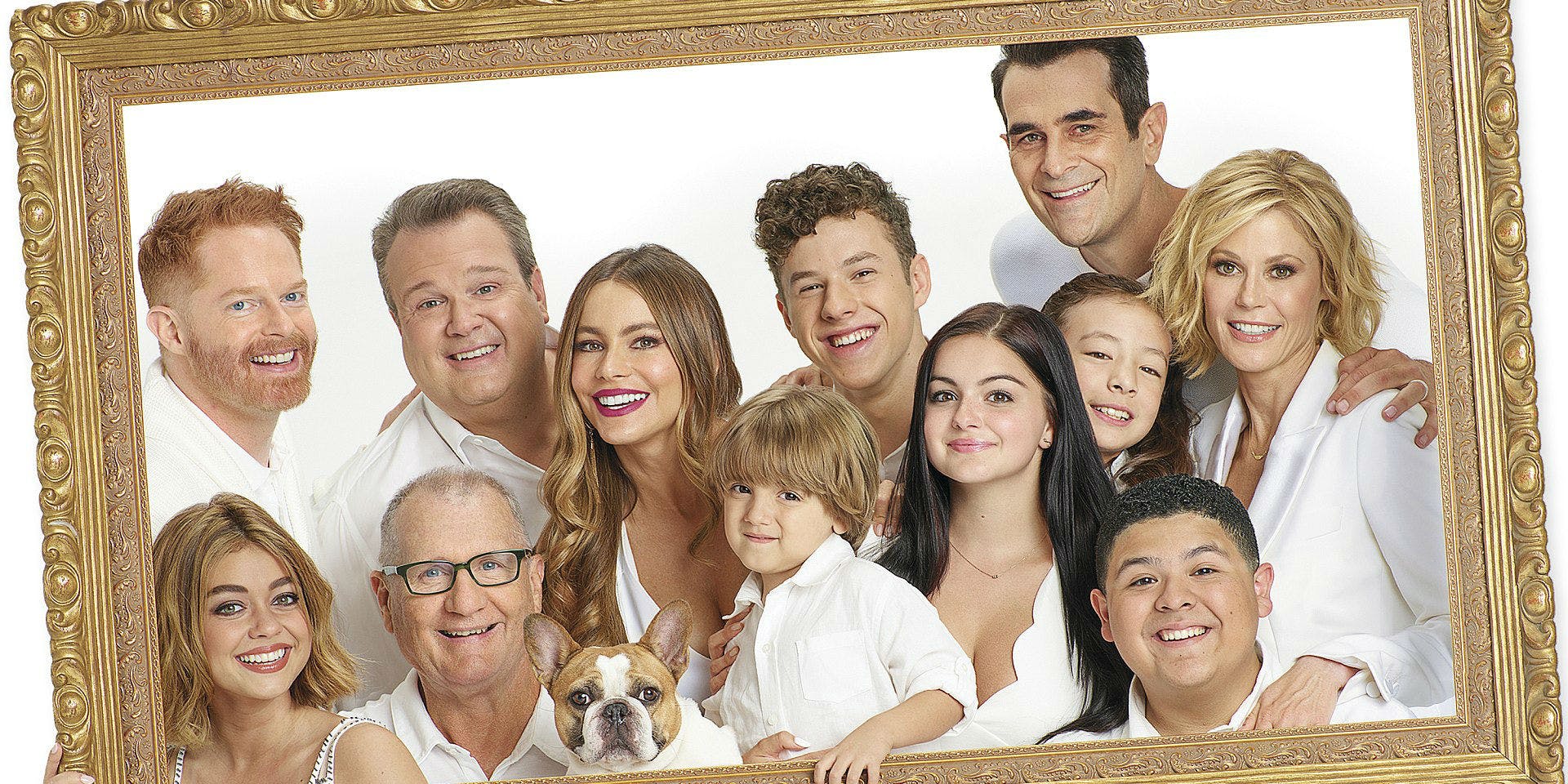 My all time favourite episode of Modern Family, the ABC hit which concludes a long run tonight, is the fifth season gem where the Pritchett clan goes to Las Vegas. It's very "Noises Off," with people dashing in and out of doorways, plenty of mistaken identity hijinxs and a few perfectly cast guest stars (Stephen Merchant as an eager to please butler named Higgins, Patton Oswalt as Ducky the magician and Fred Armisen as Mitchell and Cam's very presumptuous friend Langham).
It is a beautifully timed, old-fashioned farce. It's also one of the few episodes where none of the kids are featured.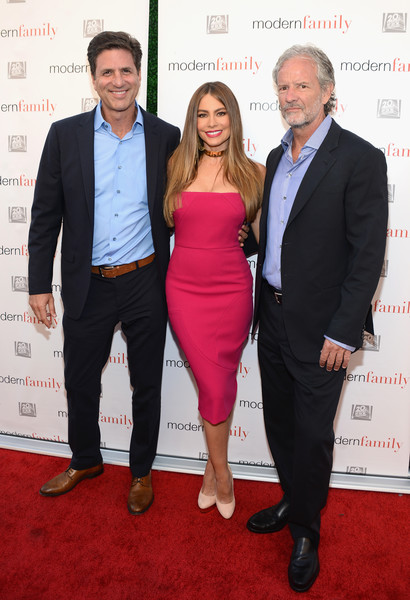 The co-creators of the series, Christopher Lloyd and Steven Levitan, attended many Television Critics Association press tour events those first five or six seasons. The two talented writer-producers were familiar to many reporters having previously worked such popular sitcoms as Frazier and Just Shoot Me.
I spotted Levitan among the guests on the rooftop terrace at the Beverly Hilton during one of the ABC parties. I walked over and told him how much I liked "Vegas." He graciously thanked me and pointed me to the other end of the event space and told me to pass the compliment on to Lloyd. "That was one of his," he said.
When I did as instructed, Lloyd took a modest bow and said I should really see such-and-such an episode that Levitan created.
And that, to me, was always the strange thing about this series, especially one that has run 11 seasons and 250 episodes: the two showrunners came to the conclusion early on that they were both just too bull-headed to work together on the series and so they split the workload, one overseeing half a season, the other the other half.
It seemed to work out for the cast as well as for viewers. Whenever the showrunner split would come up at press sessions, every cast member I spoke with always told me they loved working with both Steve and Chris.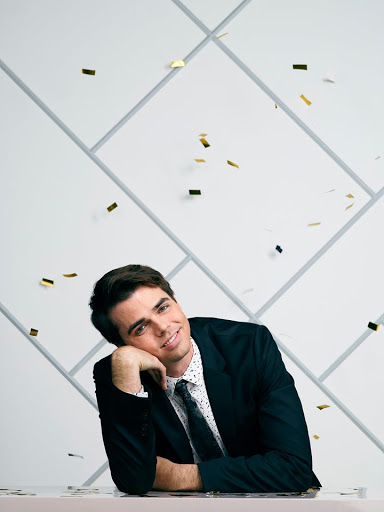 What else could they say? It seemed like a very happy set when press were allowed on the Fox lot between the first and second seasons. Standing and chatting in the Pritchett's kitchen area, a few of us scrummed Ed O'Neill. The former Married…with Children star was thrilled to be on a hit comedy after a few drama mis-fires, including a re-boot of Dragnet. Several reporters felt just as giddy just to be standing this close to the statuesque actress who plays Jay's wife Gloria, Sophia Vergara.
The casting on Modern Family, right down to the children, was one of those lucky television miracles. Eric Stonestreet and Jesse Tyler Ferguson were both singled out early for their comical and liberating pairing as a gay couple. Ty Burrell won eight consecutive Emmy nominations and two wins for playing clueless but lovable dad Phil Dunphy.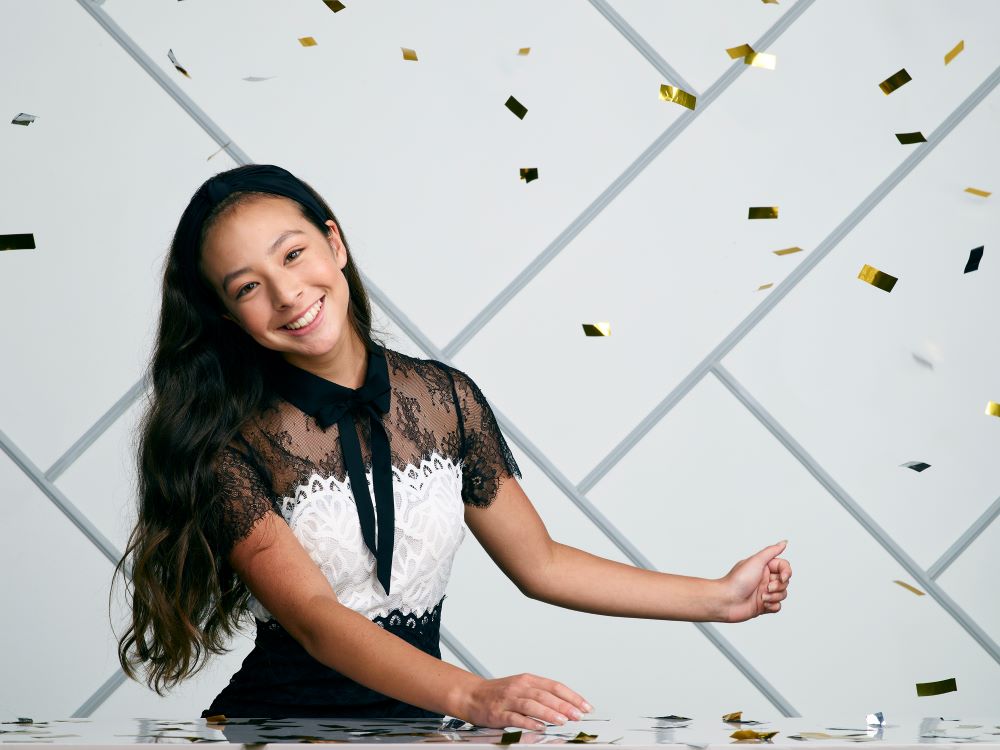 Modern Family has so far won 22 Emmy Awards, starting its run with five consecutive statues as television's outstanding Comedy. Eric Stonestreet and Julie Bowen have both taken home individual awards.
It did this while bridging the broadcast to binge eras of television. As comedies such as Fleabag, Mrs. Maisel and The Kominsky Method drew attention to streaming services such as Amazon Prime Video and Netflix, and gems such as Veep and Barry popped up on HBO, Modern Family hung in there as the only network nominee.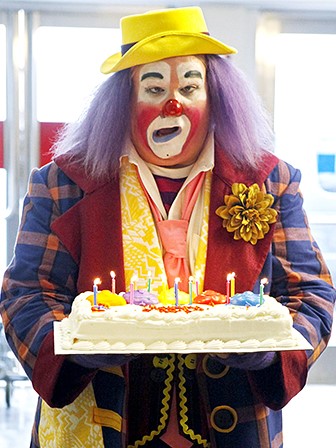 It accomplisshed that as essentially an old-fashioned family sitcom, albeit as a one-camera, mockumentary format spawn from shows such as The Office and Parks & Recreation (and, earlier, The Larry Sanders Show). Eventually you had to wonder about that format, given that, if there was a doc being shot, it would dwarf even efforts by Ken Burns in terms of length.
The mockumentary conceit really doesn't make a lot of sense, unless you concede that it has evolved to the point where Phoebe Waller-Bridge has simply turned it into a look at the camera, acknowledging that viewers are, by this point in TV history, now part of the story.
Younger Modern Family cast members have also shone over the years, with one of the youngest, Aubrey Anderson-Emmons, particularly effective as the sarcastic and overly theatrical Lily Tucker-Prichett. Over the 11 seasons, others have navigated around challenging growth spurts. Nolan Gould, as Luke Dunphy, seemed more effective as a mischeavious tyke. Manny (Rico Roderiguez), now seems around 35. Ariel Winter (the Dunphy's brainy daughter Alex) so blossomed she seemed to glam beyond her original bookish nerd character.
Such a large, comedy ensemble had to eventually cause headaches for Lloyd and Levitan. That happened during the fourth season, when the cast banded together in an effective attempt to boost their wages. Modern Family became an enormous moneymaker for ABC, so, having seen others such as the Friends cast reap high rewards, things on the Family set devolved into a legal tussel.
It all played out at yet another ABC press tour. party. Again, both Levitan and Lloyd were in attendance, each working their corner of the room. Clearly, ABC had hoped to announce a wage settlement earlier in the day but no such luck. Levitan and Lloyd kept nervously checking their phones at the cocktail reception, hoping for updates. By the end of the party, work leaked that a deal had been struck. The adult cast members saw their weekly takes soar three-to-five-fold to a reported US$150,000 a week. A year or two later, the younger cast members also received substantial raises.
It was good news all around, although I couldn't help but recall what the co-creator of The Simpsons, Matt Groening, once said to me regarding giant pay hikes for his voice-over stars: "Why shouldn't their lives be as miserable as everyone else's in Hollywood?"
Modern Family concludes Wednesday night with an hour-long episode at 9 p.m. ET on ABC and Global. In Canada, since Global airs their No. 1 import, Survivor, at 8 p.m., only ABC affiliates have the hour-long Modern Family Farewell special leading into the final episodes. Still want more? Stick around at 10 p.m. on ABC (and CTV) as Stonestreet is one of the celebrities vying for a million bucks for charity on Jimmy Kimmel's revival of Who Wants to Be a Millionaire?