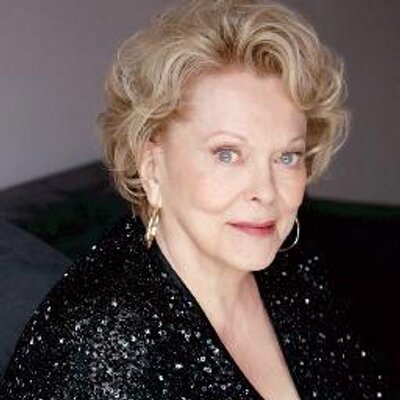 I only interviewed Shirley Douglas once, but it was memorable.
This was back when the actress and one time radical social activist was starring in the Sullivan Films' nostalgic series Wind at My Back (1996 – 2001). Douglas, who passed away Sunday in Toronto at 86, played a stern mother-in-law in the Depression-era Canadian family drama. Cynthia Beliveau, Kathy Greenwood and Dan Lett were part of the cast.
The series was a natural extention of the "Anne of Green Gables" adventures produced by Kevin Sullivan in the '80s and '90s. Rush drummer Neal Peart nailed it when he described it in his autobiography as the Canadian version of The Waltons. Wind's nostalgic street scenes — based on small town Ontario settings — can still be glimpsed today on Murdoch Mysteries. Both shows use the same Toronto back lot for their exteriors.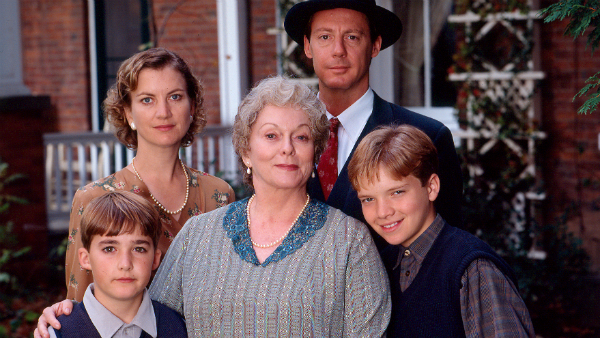 I prepared for the interview with Douglas by doing a little homework. I knew the headlines: the Saskatchewan native was the wife of veteran Canadian actor Donald Sutherland and the mother of their twins, Rachel and Kiefer. (Her other son, Thomas, is from a previous marriage.) Her feature film work included being directed by Stanley Kubrick on "Lolita" and David Cronenberg in "Dead Ringers." Before, between and beyond came prominent stage roles in The UK, Canada and the U.S., including a run in 1997 at Toronto's Royal Alexander Theatre opposite her son Kiefer in "The Glass Menagerie."
The bigger story, however, was her years of social activism. Not surprising, really, given that her father was, as voted in a CBC reality series, "The Greatest Canadian." He was Tommy Douglas, the reform politician responsible for our current system of universal health care. More of an eye opener for me, however, was her membership in The Black Panthers. That was as radical as you could get in 1970, but all those guys on Nixon's enemies list brought feisty Shirl into their tent.
So I braced myself for our restaurant interview session. In walks a little old white haired lady still half in hair and makeup for a scene from Wind at My Back.
She was charming and quite friendly for one with such a formidible resume — and much younger in thought and appearance than she presented on that day.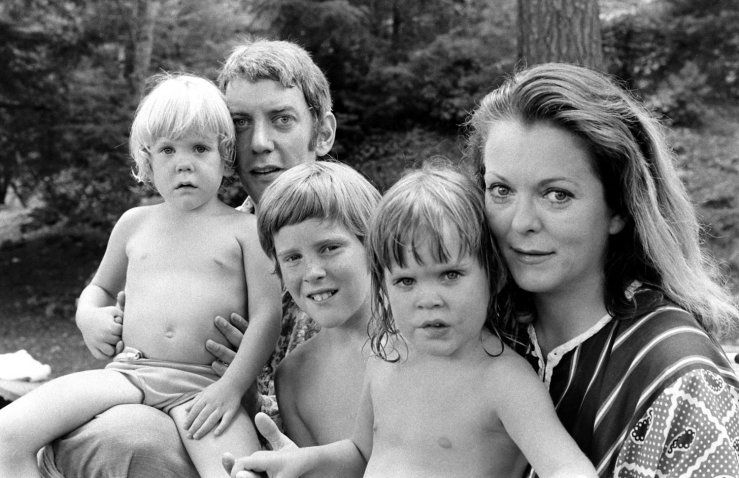 Years later, Douglas showed she could take a joke on television, sneaking into memorable moments on both Corner Gas and The Mercer Report. In the first, she can be heard in the background as Kiefer, in full Jack Bauer temperment, yells at her like she's Chloe on 24. "Dammit mother, I told you to knock before you come in!" In the second, she's showing Canadians how to boost a car. Both comedy gold.
The last time I interviewed Kiefer we talked about our mothers. Mine was just moving into long term care. Kiefer confided that his mother, in a wheelchair for much of her final decade, was winding down. At the time Sutherland was just beginning a three year run on Designated Survivor where he played an "accidental" US president. The series was shot in Toronto, and that kept him north of his American ranch and in close proximity to his mom and sister.
He spoke of Shirley with great reverence and affection. "My mother was an extraordinary woman who led an extraordinary life," he said in announcing her passing on social media. Having those last few years together in Toronto had to have been a great gift. Condolences to him and all members of their family.