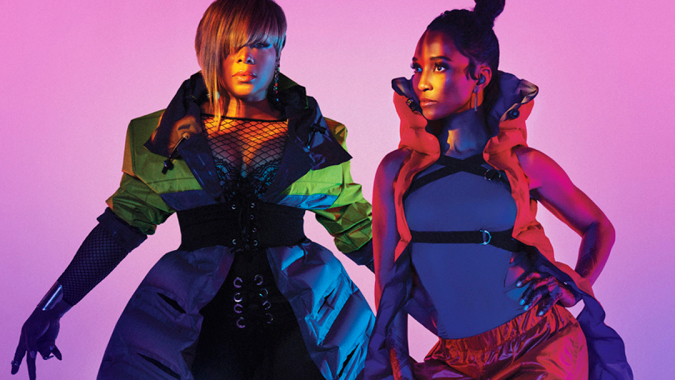 MON., JUNE 1
Iconic: TLC (The CW). Jordin Sparks hosts this salute to the female music group TLC. Four contemporary artists will be showcased from home covering TLC's greatest hits. Surviving bandmembers will then select one to perform a final number. Based on a Korean TV format.
TUES., JUNE 2
Dirty John: The Betty Broderick Story (USA). Amanda Peet and Christian Slater star in the second season of this anthology true crime series set in the 1960s -'80s. Last year this was on Bravo in the States, which is probably why I've never heard of it.
Fuller House: Season 5: The Farewell Season (Netflix). Thank God.
House Hunters: Comedians on Couches (HGTV). Not getting coffee, but watching reruns of House Hunters. Not making this up. U.S. HGTV only I hope.
WED., JUNE 3
CMT Celebrates Our Heroes: An Artists of the Year Special (CMT). Among those performing: Carrie Underwood, Darius Rucker and Kristen Bell will join Florida Georgia Line, Kelsea Ballerini, Lady Antebellum, Little Big Town, Miranda Lambert and others on the special.
Counting Cars (History). Custon car ace Danny Koker and crew return for a ninth season.
THURS., JUNE 4
Can You Hear Me? (Netflix).
The Thomas John Experience (CBS All Access). The world-renowned medium breaks outof jail. Police are looking for a small medium at large. Actually, no, Thomas gives readings, sets up reunions between the living and the dead. Eight episodes — but you knew that already.
Who Wants to Be a Millionaire (ABC, CTV). The season finale with Anderson Cooper and Andy Cohen taking turns at going for the million bucks (for charity).
FRI., JUNE 5
13 Reasons Why (Netflix).
Dear… (Apple TV+). An inspirational documentary series from R. J. Cutler inspired by a series of Apple commercials and featuring Oprah Winfrey, Spike Lee, Stevie Wonder, and Lin-Manuel Miranda.
The Last Days of American Crime (Netflix). Not about the end of the Trump administration, but a futuristic crime thriller starring Édgar Ramírez, Michael Pitt, and Anna Brewster. Based on a graphic novel.
Queer Eye (Netflix).
SAT., JUNE 6
Dear Class of 2020 (YouTube). Barack Obama, Lady Gaga, BTS, Zendaya, and Condoleezza Rice will participate in a virtual graduation ceremony
We Celebrate: Class of 2020 (CTV). Lilly Singh hosts this salute to students and educators who had their year upended due to COVID-19. Delivering valedictorian addresses and musical performances are Shawn Mendes, Selena Gomez, Brett Kissel, Natalie Portman, Jacob Tremblay, Shay Mitchell, Tyrone Edwards, Liz Trinnear, Chloe Wilde and others.
Yvonne Orji: Momma, I Made It! (HBO). Stand-up comedy special.
SUN., JUNE 7
30 for 30: Be Water (ESPN). This Sundance Film Festival selection from Vietnamese-American filmmaker Bao Nguyen looks at the life and untimely death of Bruce Lee.
Gordon Ramsay: Uncharted (Nat Geo). A second season of chef Ramsay getting dropped off in remote locations, learning new recipies and swearing a lot.
I May Destroy You (HBO). This 12-episode HBO/BBC co-production, written by and starring Michaela Coel (Chewing Gum), is about a date-rape victim trying to piece together what happened the night she was drugged.
Renovation Island (HGTV). An island gets a new kitchen — usually it's the other way around.
MON., JUNE 8
The Bachelor: The Greatest Seasons – Ever! (ABC, Citytv). COVID-19 and cooties in general has shut down the set of The Bachelorette, so ABC has MacGyvered a summer series where past players make catty remarks about seasons past. For ten episodes and 30 hours!
WED., JUNE 10
Bulletproof (The CW). Second season premiere of a British series.
Lenox Hill (Netflix). Four actual New York City doctors — two brain surgeons, an emergency room physician, and a Chief OBGYN Resident — navigate complex professional and personal issues in this intimate docu-series that offers a rare inside look at hospital life. Shot before the COVID outbreak began.
FRI., JUNE 12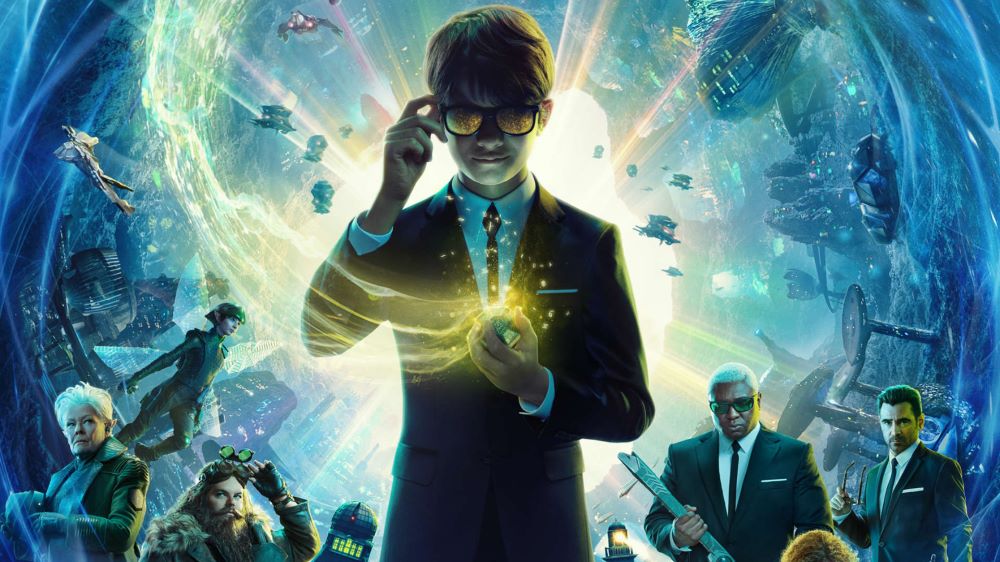 "Artemis Fowl" (Disney+). This was supposed to be a big, summer, theatrical release but COVID-19 shut that all down. Director Kenneth Branagh is behind this fantasy adventure about a 12-year-old criminal mastermind (Irish lad Ferdia Shaw, Robert Shaw's grandson) who has to take on a whole blue, bevy of supernatural forces. Josh Gad, Colin Farrell and Judi Dench also star.
Crossing Swords (Hulu). new, stop-motion-animated comedy series from the twisted minds behind Robot Chicken. Basically a spoof of Game of Thrones reduced to a Lego level. Nicholas Hoult, Seth Green, Tony Hale, Luke Evans and Adam Pally lend their voices. The promo tag line: War, murder, full frontal nudity—who knew brightly colored peg people led such exciting lives?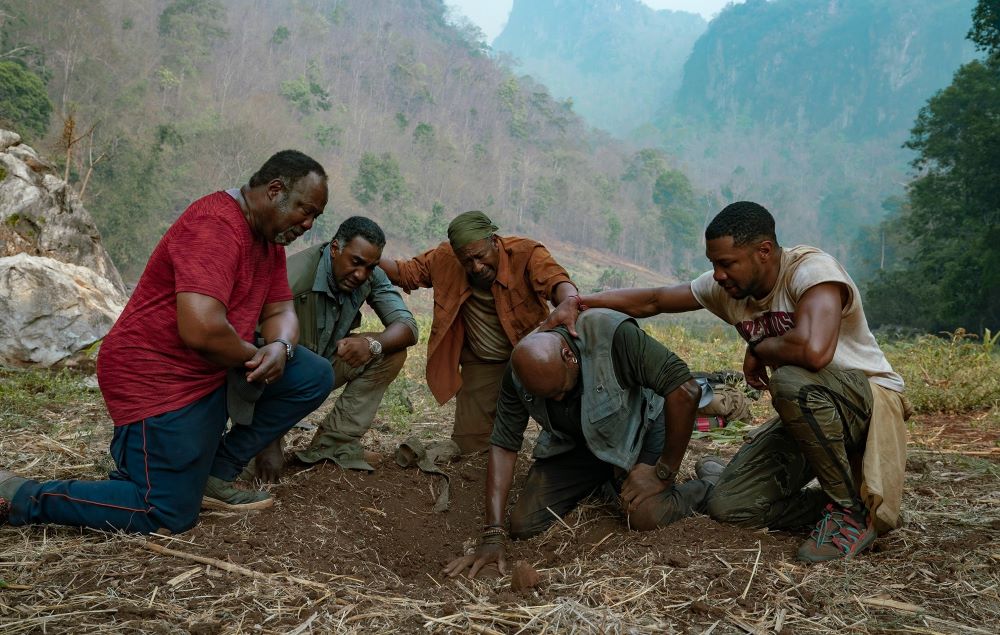 "Da 5 Bloods" (Netflix). With the NBA sidelined, director Spike Lee' had time to make this film about a group of Vietnam War veterans who return to 'Nam to search for the remains of their squad leader—and some loot they may have left behind. Chadwick Boseman, Delroy Lindo, Jean Reno, Jonathan Majors and Paul Walter star.
The Woods: Season 1 (Netflix).
Jo Koy: In His Elements (Netflix): Stand-up comedian Jo Koy takes Netflix to the Philippines in his latest special. Koy showcases other Filipino-American performers by welcoming to the stage famed breakdancer Ronnie, Grammy-winning producer !llmind, singer/songwriter Iñigo Pascual, and comedians Andrew Lopez, Joey Guila, and Andrew Orolfo.
SUN., JUNE 14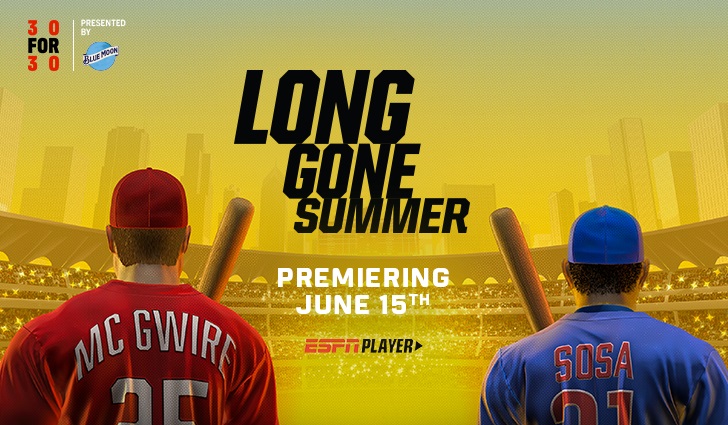 30 for 30: Long Gone Summer (ESPN). The 1998 baseball season—notable for the spirited chase of the single-season home run record by Sammy Sosa and Mark McGwire—is the subject of a documentary by AJ Schnack.
90 Day Fiance: Happily Ever After (TLC). Right.
Beecham House (PBS). Former solider John Beecham is determined to leave the past behind him and start a new life in Delhi at his grand residence.
Grantchester (PBS). The fifth season of this Masterpiece series finds Will and Geordie infiltrating the murky world of campus politics after a student from an all-female college is found dead.
World War II: Race to Victory (History).
TUES., JUNE 16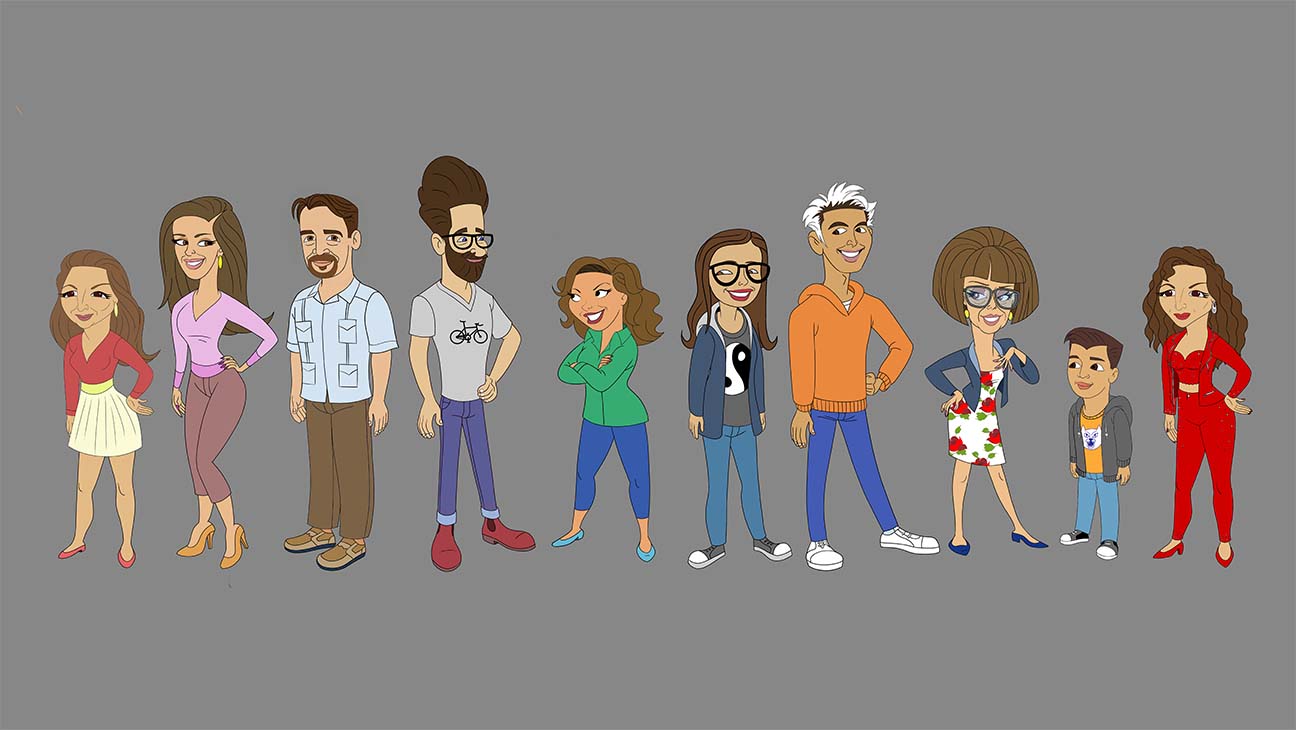 One Day at a Time Animated Special (Pop). With production on the current season shut down due to the pandemic, producers opted to experiment by turning one of the season's unfilmed scripts into an animated episode. Guests include Lin-Manuel Miranda, Melissa Fumero, and Gloria Estefan.
Sweet Home Sextuplets (TLC). Just as stupid as it sounds.
WED., JUNE 17
Mr. Iglesias (Netflix). Season Two of this series starring comedian Gabriel Iglesias as a Long Beach high school teacher.
Prehistoric Road Trip (PBS).
THURS., JUNE 18
Wire's The Great Debate (Syfy). Celebrities (including Aisha Tyler, Adam Savage, Reggie Watts, Lauren Lapkus, Mayim Bialik, Orlando Jones, Brian Posehn, and Jonah Ray) argue about various pop culture topics in a Baron Vaughn-hosted series that attempts to recreate the format popularized at Comic-Con.
The Order (Netflix).
A Whisker Away (Netflix).
FRI., JUNE 19
7500 (Prime Video). Internationally co-produced action thriller about a pilot dealing with a hijacking and starring Joseph Gordon Levit.
Babies (Netflix).
"Bully. Coward. Victim. The Story of Roy Cohn "(HBO). A documentary about a political fixer who rose to fame as counsel to notorious US Sen. Joseph McCarthy in the '50s. Later he was an adviser to Richard Nixon, Ronald Reagan and (decades before he became president), Donald Trump. Directed by Ivy Meeropol, granddaughter of Julius and Ethel Rosenberg — two of Cohn's earliest legal victims.
Dads (Apple TV+). Just in time for Father's Day comes this documentary from Bryce Dallas Howard, daughter of Ron Howard. It looks at the modern meaning of being a dad; Opie appears in the doc.
Father Soldier Son (Netflix).
Feel the Beat (Netflix).
Floor Is Lava (Netflix).
LOL: Last One Laughing Australia (Prime Video).
Lost Bullet (Netflix).
The Politician (Netflix). Season Two picks up right where Season One left off, with now college-aged Payton Hobart (Ben Platt) running for a US Senate seat. Judith Light, Bette Midler, Gwyneth Paltrow, Lucy Boynton and Zoey Deutch are all part of the cast in this Ryan Murphy production.
Sherman's Showcase: Black History Month Spectacular (AMC). Hourlong special (which features guests like Questlove, Mario Van Peebles, Michael Ealy, Lil Rel Howery, John Legend, and Vic Mensa..
Taste the Nation With Padma Lakshmi (Hulu).
Wasp Network (Netflix). Set in 1990s Florida, this spy thriller is an adaptation of Fernando Morais' book The Last Soldiers of the Cold War: The Story of the Cuban Five. It stars Penélope Cruz, Edgar Ramírez, Gael García Bernal, Wagner Moura, and Ana de Armas.
SUN., JUNE 21
The Chi (Showtime). Series creator Lena Waithe joins the show in its third season as a mayoral candidate.
NOS4A2 (AMC). A vampire drama. Nosferato — get it?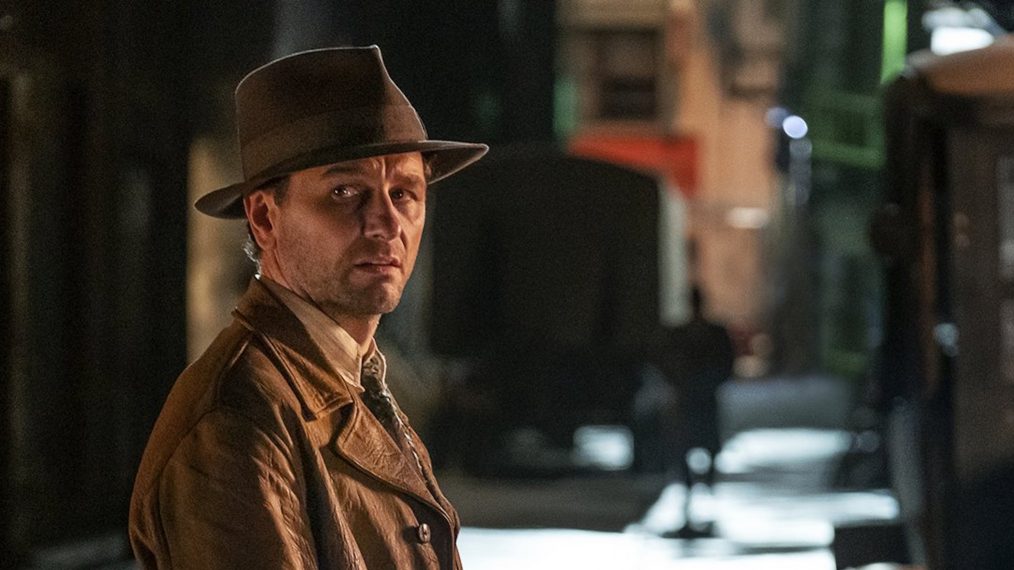 Perry Mason (HBO). Remember Raymond Burr? No? He was the Canadian who graced more TV Guide covers than anyone else back in the '50s and '60s when he played Mason as a defense attorney who couldn't lose. In this new series, set in the '30s, we find Mason, played by Matthew Rhys (The Americans), starting out as a sleuth. John Lithgow, Tatiana Maslany, Shea Whigham, Stephen Root, Nate Corddry, Lili Taylor, Robert Patrick, and Juliet Rylance also star.
United We Sing: A Grammy Salute to the Unsung Heroes (CBS).
MON., JUNE 22
Penn & Teller: Fool Us (The CW). The Vegas magicians dare others to fool them with magic tricks.
TUES., JUNE 23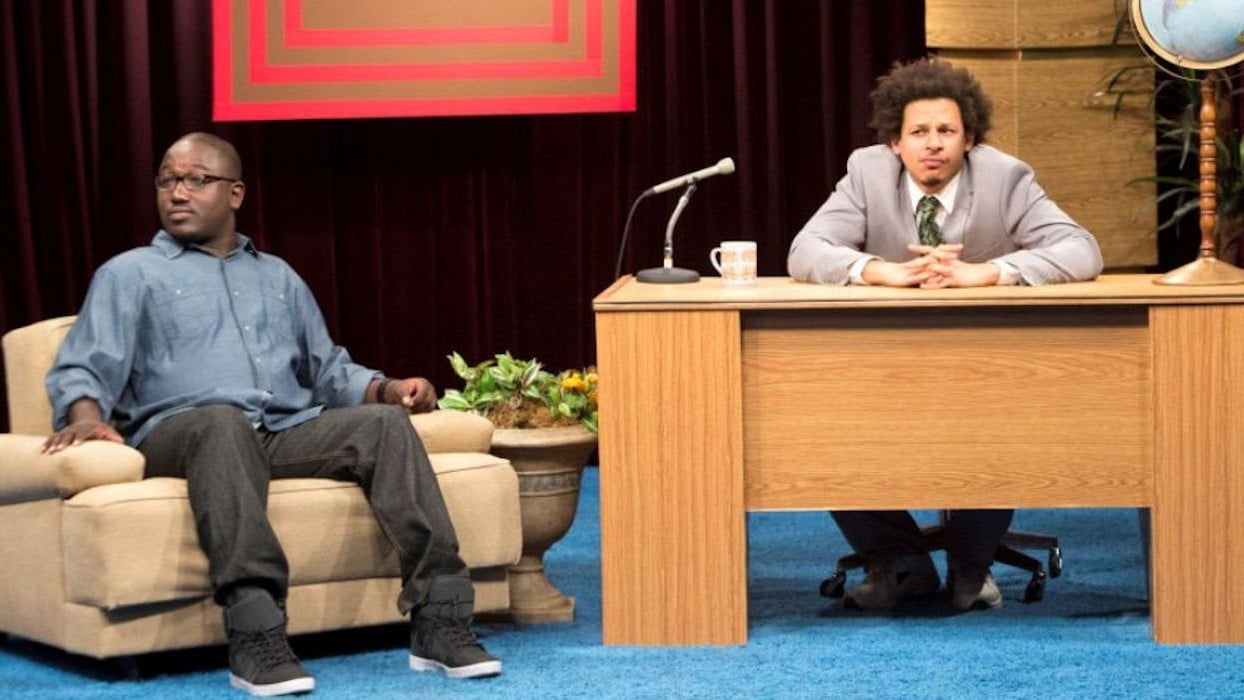 Eric André: Legalize Everything (Netflix). The comedian shoots his first Netflix stand-up special in New Orleans, where he goofs on the war on drugs, the war on sex, and the war on fart jokes!
WED., JUNE 24
Athlete A (Netflix).
Crazy Delicious (Netflix). With an emphasis on looks in addition to taste, TV's latest cooking competition series is a British production featuring an edible set (!) and a judging panel led by Heston Blumenthal and Carla Hall.
Hot Mess House (HGTV).
Transhood (HBO).
THURS., JUNE 25
Doom Patrol (HBO Max/DC Universe). The second season of the DC Comics series will stream on HBO Max in addition to the show's first-season home, DC Universe.
Esme & Roy (HBO Max).
Search Party (HBO Max). The acclaimed comedic thriller starring Alia Shawkat and John Early moves from TBS to HBO Max for its third season, which will stream new episodes weekly following today's triple-episode premiere. A fourth season has already been greenlit.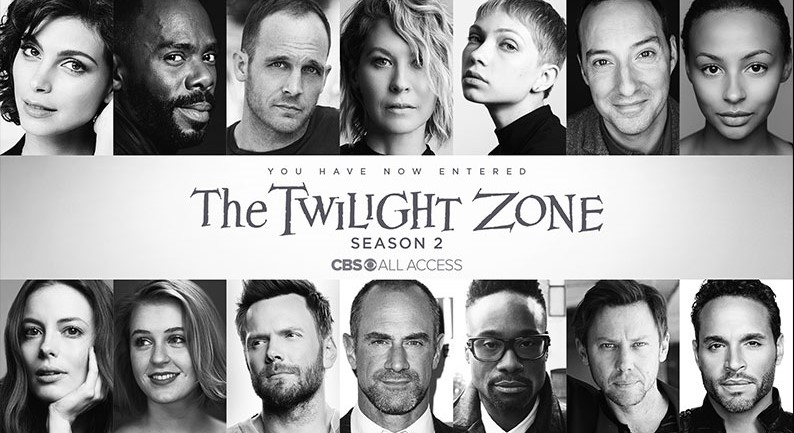 The Twilight Zone (CBS All Access). Season Two of Jordan Peele's revival of the iconic anthology series features Tony Hale, Joel McHale, Gillian Jacobs, Tawny Newsome, Thomas Lennon, Morena Baccarin, Billy Porter, Topher Grace, David Krumholtz, Gretchen Mol, Paula Newsome, Jurnee Smollett, Damon Wayans Jr., Jenna Elfman, Chris Meloni and Daniel Sunjata. All 10 episodes will be available to stream at once.
FRI., JUNE 26
47th Annual Daytime Emmy Awards (CBS). The best of daytime television is honored in a nighttime Zoom call.
Eurovision Song Contest: The Story of Fire Saga (Netflix). Will Ferrell and Rachel McAdams portray an amateur Icelandic pop duo who enter the Eurovision Song Contest. Dan Stevens, Demi Lovato, and Pierce Brosnan also star.
Home Game MOVIE (Netflix).
Into the Unkown: Making Frozen 2 (Disney+).
Law (Prime Video).
SAT., JUNE 27
Crikey! It's the Irwins: Life in Lockdown (Animal Planet).
SUN., JUNE 28
I'll Be Gone in the Dark (HBO). Six-part true-crime series recounts the hunt for the Golden State Killer as detailed in Michelle McNamara's recent book. Liz Garbus directs.
MON., JUNE 29
The Sommerdahl Murders (Acorn TV).
TUES., JUNE 30
Counting On (TLC).
Dark Girls 2 (OWN).
George Lopez: We'll Do It for Half (Netflix).
Welcome to Chechnya (HBO). An un-blinking look at the ongoing genocide of LGBTQ+ people in Chechnya.