Happy birthday to Ken Burns. America's documentarian turns 67 today. With all the new projects he has on the go, it will be a wonder if he has enough wind left to blow out his candles.
Burns joined PBS's President and CEO Paula Kerger, news anchor Judy Woodruff and historian Dr. Henry Louis Gates, Jr., on the first ever remote from homes Television Critics Association virtual press tour session Tuesday. The always articulate filmmaker told reporters he was very proud to be a central player on the American public broadcaster.
"It's the only place where any of my films could have been made, could have been produced, could have been broadcast, the only place," said Burns. "I mean, there's no other spot that would permit ten and a half years to be spent making a film about the Vietnam War or ten years about the National Parks. There's just no place."
PBS celebrates 50 years as a public broadcaster this October. Burns' work has been showcased on PBS for close to four decades, starting with his 1981 Oscar-nominated doc, "The Brooklyn Bridge."
Last fall, PBS aired Burns' most recent project, an epic documentary series detailing the history of Country Music. His long-form docs are perfect pandemic programming, rich and detailed and designed for viewers who want to be transported to a better time and are not in any rush.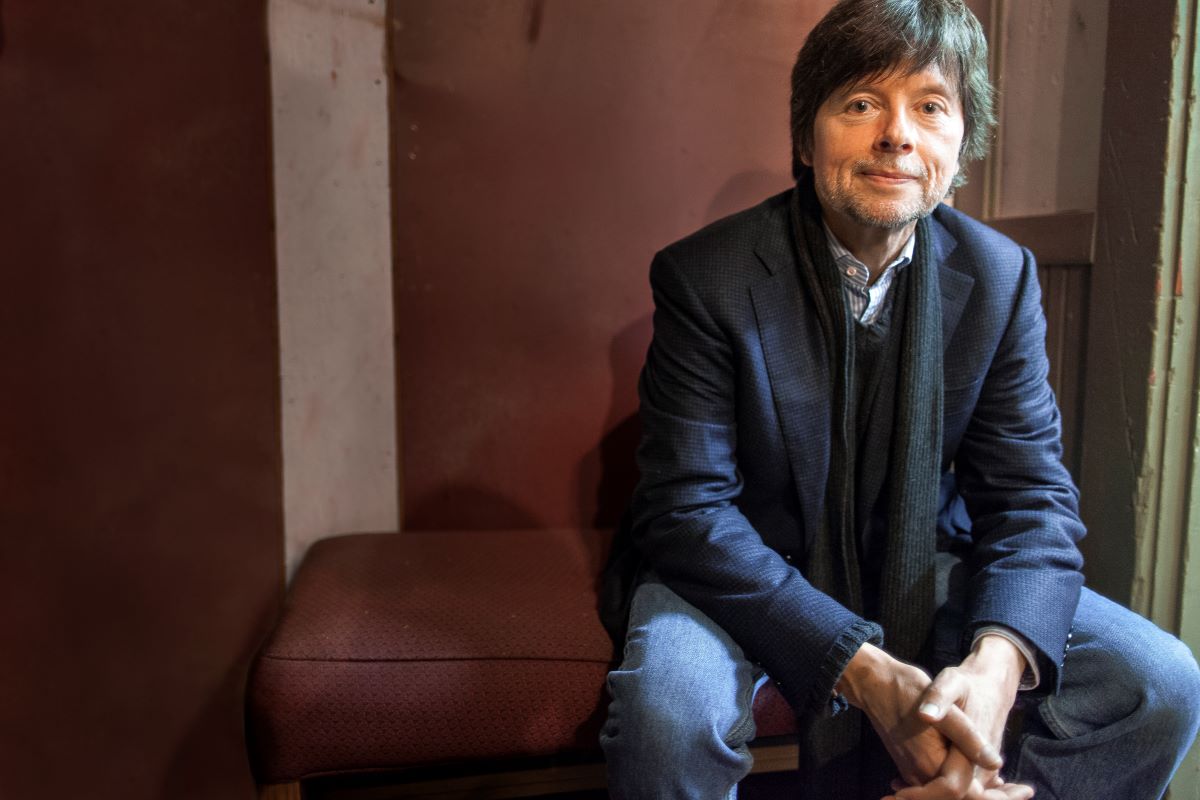 While there are challenges to making TV in COVID times, even for documentary filmmakers, Burns' Florentine Films unit has, if anything, picked up the pace.
"I am, like an idiot, working on eight projects that are in production," he told reporters. "Four of them are in the editing room, which means we have had to get used to abandoning the intimacy of the editing room, where there are 10 or 15 people." Other projects have been delayed as crews are reduced to one or two people; other interviews are, like the press tour session, being conducted over Zoom.
The Brooklyn native ran down all eight projects he currently has on the go. The first to air will be a three-part, six-hour series on the life of author Ernest Hemingway. "One of the deepest dives we have done" on one individual, says Burns.
2. A four-part, eight and a half hour series on the life of Muhammad Ali. It won't be focussed on any one fight or year, says Burns, but will take viewers from Ali's "birth in Jim Crow Louisville to death by Parkinson's just in the last few years." Look for that in the fall of 2021.
3. Next will be "The United States and the Holocaust."Burns describes it as "What We Knew and When We Knew It, What We Did and What We Didn't Do and What We Should Have Done." The three part, six hour series will air sometime in 2022.
4. That same year, Burns hopes to present a two-part, four-hour biography of Benjamin Franklin, "this time warts and all."
5. After that, Burns will turn his attention to a major series on the history of the American Revolution. "That's our next war," he says. "We have done a significant amount of work and interviews and things about it, not only knowing the battles, but the bottom up as well as top down." Look for attention to be paid to "Native Americans, African Americans and working Americans from New Hampshire to Georgia and everywhere in between."
6. You want more? That will be followed by a history of the buffalo. Burns described it as "the story of deextinction, the people who depended on it for centuries and the people who came and within three generations took it to the brink of extinction and then the very same people who said "stop" and brought it back from extinction."
7. After that his team will tackle a history of President Lyndon Johnson and the Great Society. Burns' epic "Vietnam" series focused on LBJ's failures in foreign policy, but the filmmaker points out that this president also has "the second-most extraordinary legislative record in the history of the United States, after his hero, FDR, among which is public broadcasting. We would not be here without the legacy of that."
8. Beyond that, Burns has still other projects in the works, including his first non-American topic: a look at the life of Leonardo da Vinci.
Might the committed Democrat ever turn his attention to documenting the life and times of the current president? Nobody asked; it was, after all, the man's birthday.