The rock 'n' roll era is over at Bell Media with Monday's announcement of the departure of Randy Lennox.
Bell Group President and Vice Chair Wade Oosterman will assume operational leadership following Bell Media President Lennox's departure January 4. No reason was given for the transition. In a release, Mirko Bibic, President and CEO of BCE and Bell Canada, thanked Lennox for solidifying Bell's position as "Canada's #1 multimedia brand."
The former president and CEO of Universal Music Canada arrived at Bell five years ago. While Lennox maintained CTV's close to 20 year dominance in Canadian broadcast circles, his tenure coincided with a time of steady viewership losses at North American broadcast networks. A year of significant, COVID-caused disruption on top of the streaming revolution has been a a roller coaster ride for all in the industry. The pandemic, to give one painful example, knocked CTV's No. 1 summer show The Amazing Race Canada, clear off its schedule.
As Lennox was prone to point out, there was some "great news" under his watch as well. Bell's digital streaming service Crave was bolstered with a trememdous amout of covetted content. That was thanks to strategic international deals with premium suppliers HBO, Showtime and Starz, among others. A relationship with short-form streaming service Quibi was just announced in March.
There was also a steady parade of Can-con documentary salutes to homegrown talents such as Robbie Robertson and The Band, David Foster, Neil Young, The Tragically Hip and, most recently, Howie Mandel. Original series developed in the Lennox years include Letterkenny, JANN and Transplant.
Lennox was also a driving force behind the charity Stronger Together, Tous Ensemble, a COVID-19 response fundraiser involving more than 80 prominent Canadian musicians, activists and other entertainers.
One programming hunch that didn't pay off: The Launch, a music talent search series that failed to break out despite Lennox's deep connections throughout that industry.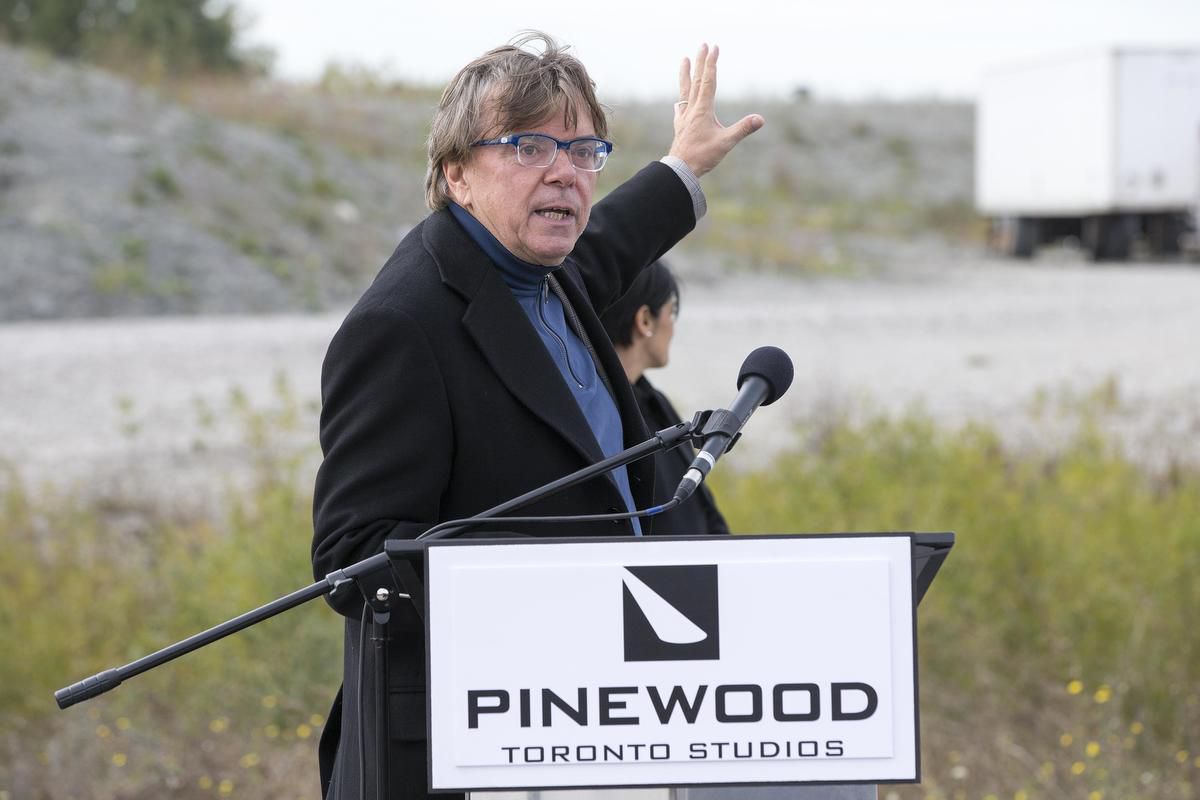 Lennox fequently ventured outside the usual Bell bubble, investing in Toronto's Pinewood Studios as a production base. In 2019, he was named chair of the Banff World Media Festival. With Mandel and others, he joined a consortium to acquire Montreal's comedy festival Just for Laughs. He also partnered on an international run of the live musical "Bat Out of Hell," which premiered in London's West End.
That's where I caught up with Lennox, Michael Cohl and Tony Smith four years ago for a lively and memorable bit of journalistic banter in a sideroom of a London opera house. Cohl and Smith helped run and manage touring businesses for The Rolling Stones and Genesis. Some pretty good stories were shared.
Lennox leaves big shoes to fill when it comes to reminding me and others that, when you get right down to it, we're all supposed to be in the fun business. Best of luck on whatever comes next.