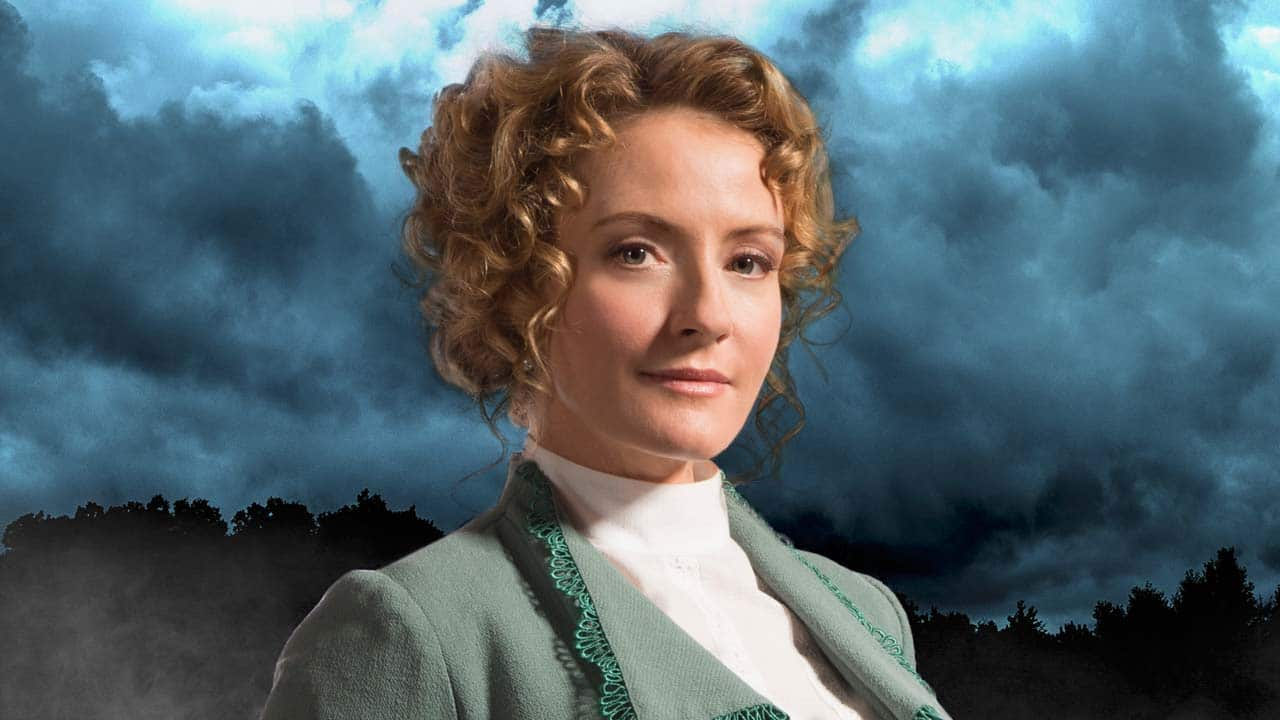 Two days before Christmas, I enjoyed a great zoom chat with Hélène Joy. The Australian-Canadian actress stars opposite Yannick Bisson as Dr. Julia Ogden on CBC's Murdoch Mysteries.
Normally she'd be on a beach halfway 'round the world this time of year, enjoying the summer sun on the west coast of Australia. Instead, like a lot of us, she was keeping in touch with family and friends this December through a variety of video conference calls.
The podcast went live first thing Monday morning. One of the first listeners was my friend and scholar Gino Matteo. The retired professor and former Head of the University of Toronto's Cinema Studies program declared the episode "a happy hour" and a "fascinating ramble." He used to give that same mark to all my papers. As for the podcast, all credit to Joy for her candor, insight and generous good nature.
Matteo, who has penned a few productions his own self, was particularly pleased we touched on the theatre world. Joy has many credits on stages in both Toronto and Australia and has played such central Shakespearean roles as Ophelia in Hamlet, Lady Macbeth in Macbeth, and Juliet in Romeo and Juliet.
The actress talks about her roots in Perth, Australia, where she studied acting with, among others, Hugh Jackman. We touch on her Canadian TV roles on everything from Durham Country — a brilliant drama that was ahead of its time, she suggests, to the outrageous black comedy Puppets Who Kill, where her character had to… well, I'll let her tell it.
She also talks about shooting through a pandemic, her dressing in drapery phase and how the past year has impacted her personally as well as professionally. For Murdoch fans, Joy shares news of things to come for Dr. Ogden this season, which promises to be lively and challenging. As for any additions to the Murdoch family, well, Joy teases that the subject does come up.
Murdoch Mysteries returns for a 14th season Monday, Jan. 4 at 8 p.m. ET on CBC. Prep by listening to the podcast now: