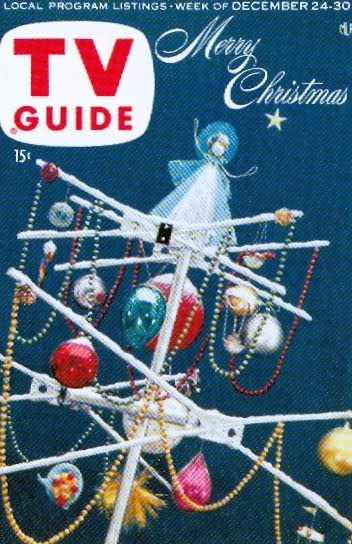 This festive Larry Fritz illustration graced the cover of TV Guide for the week of December 24, 1955–65 years ago this week. That was back when signals were pulled in from all over on rooftop antennas–for free. Back when there were TV listings magazines–which sold for 15 cents. Back when binging only took place at the dinner table, and movies were threaded, not streamed.
To all who stop by here occasionally, thanks for reading, Merry Christmas and all best for 2021.
Thanks also for those who listened to conversations about Canadian television all year long at brioux.tv: the podcast. Podcasting through a pandemic turned out to be one of the silver linings to the past nine months. I feel very fortunate to have been able to hear and share so many cool stories with so many wonderful storytellers, starting with first guest Don Ferguson of the Royal Canadian Air Farce who helped me kick things off last December. It does feel like a missed opportunity to not have the Farce dropping an F-bomb on sore loser Trump and COVID-19 this Dec. 31st.
The holiday episode of the podcast is still available — listen for Santa himself towards the end. Next up: me and producer Phil Hong just recorded an episode with the lovely and talented Helene Joy from Murdoch Mysteries. Joy gives us the scoop on Season 14 of the long-running detective drama, which begins Monday, Jan. 4 at 8 p.m. The podcast episode will premiere Monday.
You can see Joy as Dr. Julia Ogden tonight on CBC and CBC Gem in "A Merry Murdoch Christmas." The 2015 special is one of three Murdoch holiday-themed outings. Also airing tonight, Christmas Eve, in our annual list of TV to Wrap Presents By:
"It's a Wonderful Life" (NBC and CTV). Every time NBC airs this 1947 Jimmy Stewart favourite an angel gets its wings.
"The Shop Around the Corner" (TCM). Turner Classic Movies actually has five holiday-themed classics in a row airing day and night on the 24th, including "Meet Me in St. Louis" (1944), "Christmas in Connecticut" (1945), "The Bishop's Wife" (1947) and "The Shop Around the Corner" starring Jimmy Stewart and Margaret Rutherford.
Accessing TV oldies has never been more accessible. Hamilton, Ontario's CHCH is showing Christmas episodes of everything from Get Smart! to The Brady Bunch. Tomorrow, Christmas Day, the oldies xmas marathon continues on 'CH with holiday episodes of Matlock, Bewitched, The Beverly Hillbillies, The Flying Non, Cheers and more.
Bell's free-to-stream CTV Throwback channel is packed with five decades with of television. Nose around for holiday episodes of everything from Dawson's Creek to The Jeffersons.
Give the "Holiday Cheer" command at Rogers Ignite and all the ghosts from Christmas past hurry back, including festive episodes of Seinfeld, The Dick Van Dyke Show and even more recent fare such as Community, Glee, Modern Family and The Mindy Show.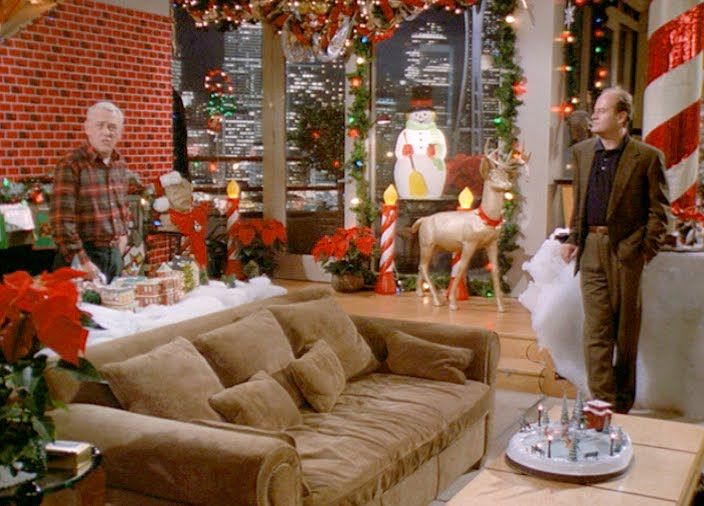 You can spend and entire evening just watching Christmas episodes of Frasier. The Kelsey Grammer series lasted 11 seasons and boasts eight holiday-themed episodes. My favourite is the first season wonder "Miracle on 3rd or 4th Street." It is still ho-ho-hilarious.