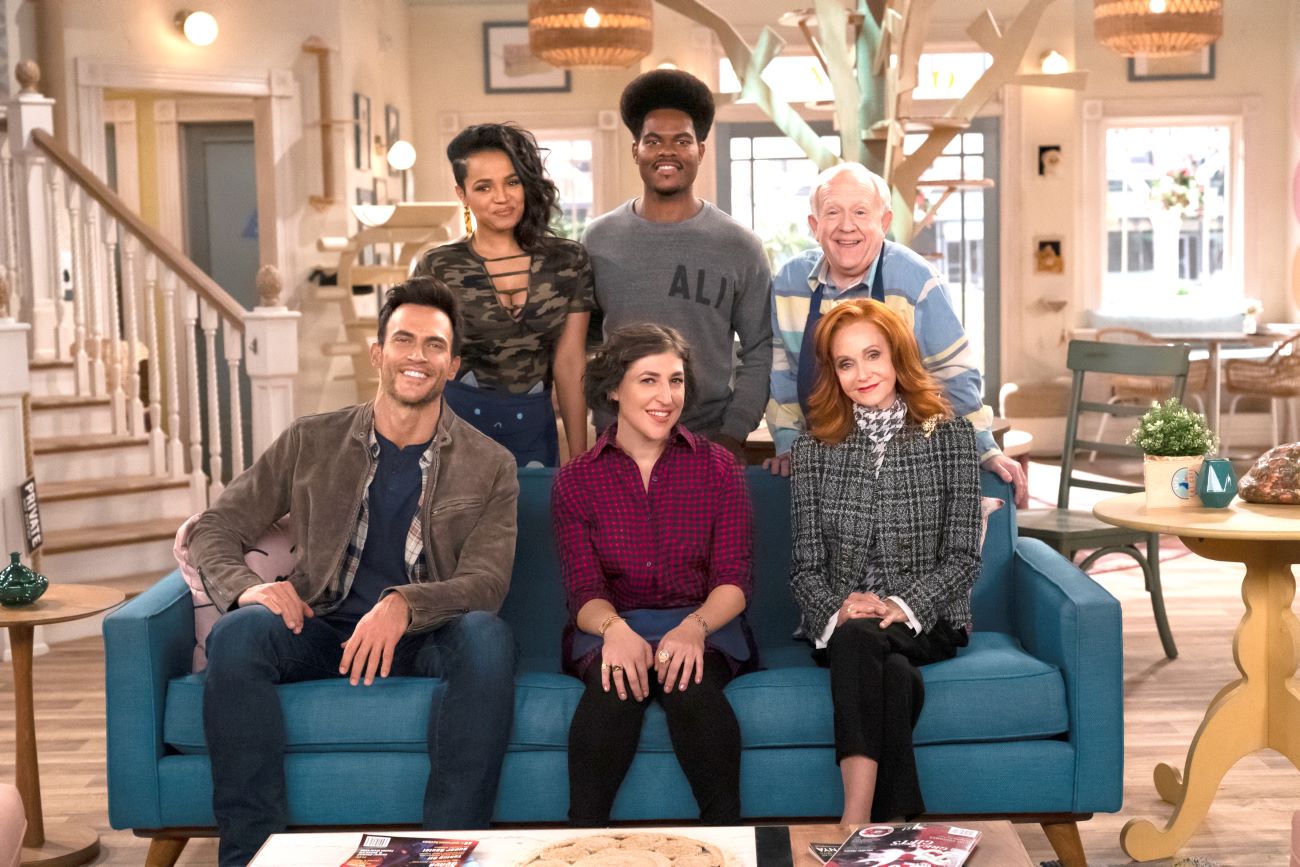 There's an old story that goes like this. At the start of every season, a famous theatre critic always gives the first play he sees a favourable review. Asked about it, he declares, "Who am I to stone the first cast?"
Which brings us to Call Me Kat, my first review of 2021. The sitcom, which premieres Sunday night before moving to its regular Thursday timeslot, is a showcase for proven TV talent Mayim Bialik (The Big Bang Theory). She stars as a 39-year-old single woman who decides to quit her job as a Louisville. Ky., college professor, take the money her parents were saving for her wedding and open a cat cafe.
Right there, one approaches this series with at least a pocketful of stones.
Call Me Kat is based on the well-received BBC comedy Miranda, which starred British comedienne Miranda Hart. On that show, the central character owned a joke shop. This perhaps says something about the difference bwtween UK and American audiences.
In the spirit of that famous theatre critic, let's start with some positives. Bialik, who as a teenager starred as Blossom, is a very likeable lead. She's no frumpy Amy Farrah Fowler here, more of a more mature Blossom. On the Fox zoom conference call with press a few months ago, her fellow Kat castmates praised her as a talented lead they all admired. Bialik shows why in every scene, makng the most of all of her lines.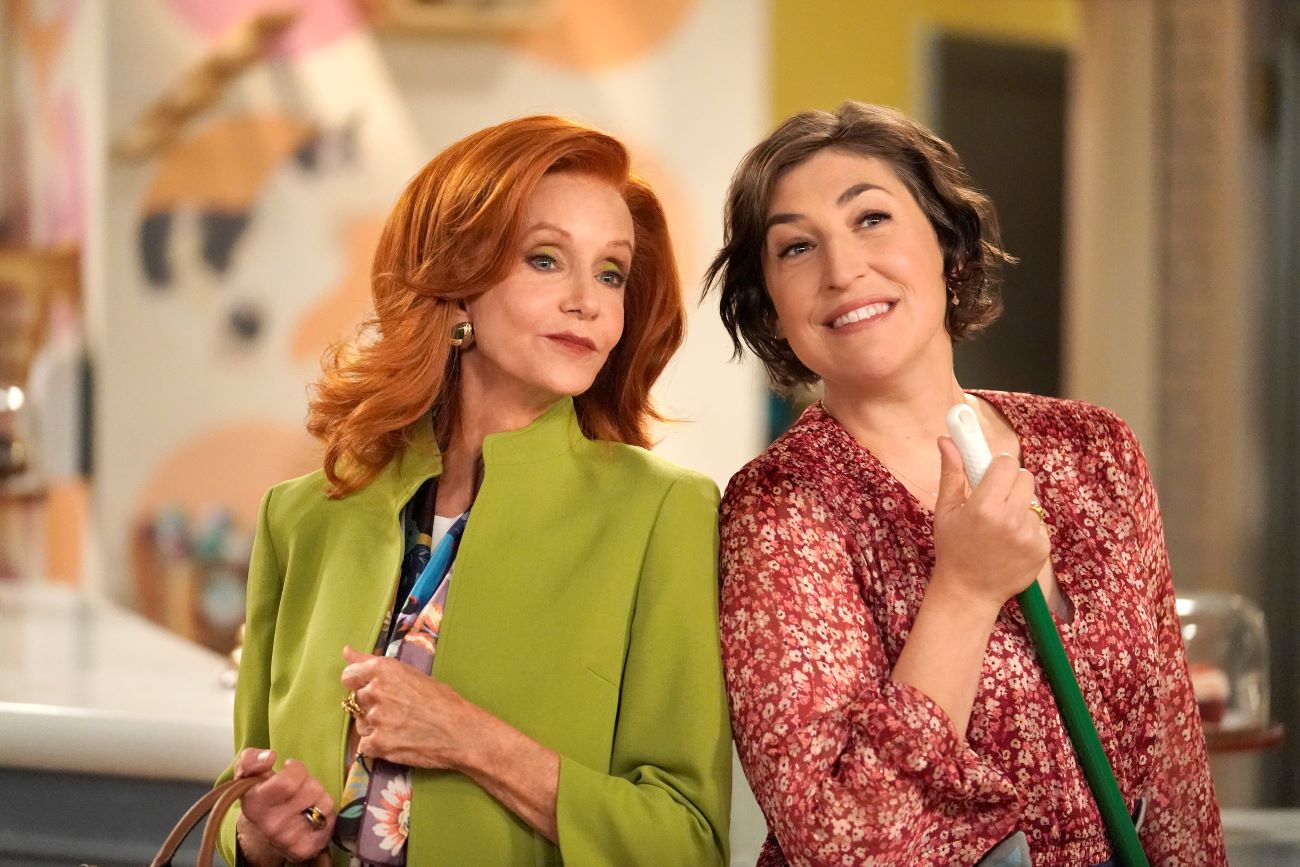 She is ably supported in this project. Broadway star Swoozie Kurtz tries her best to breathe new life into the oldest sitcom trope: the pushy mother. Diminutive Jim Jordan, who shone on The Cool Kids, brings his southern spark as one of the cat cafe employees. Kyla Pratt, Cheyenne Jackson (as Kat's hot bartender love interest) and Julian Gant round out an engaging cast. Showrunner Darlene Hunt (Showtime's The Big C), a Kentucky native, sees to it that the series maintains a southern vibe. In that way it reminded me a little of Designing Women.
The sitcom is guaranteed a large opening night audience following Sunday NFL football broadcasts on both Fox in the U.S. and CTV in Canada. Moving the series to Thursdays — long the home to Big Bang — also seems a savvy programming move.
On the other hand, the series takes two big swings that will either endear it to fans or chase viewers away. In both cases, it involved breaking the fourth wall, a winking at the audience effect that either draws viewers closer or pulls them out of the story.
The most obvious of these is that Bialik's main character, Kat, quite often turns to the camera with a look and a remark. She's basically narrating her own story in real time but the characters around her can't see or hear it. In other words, Call Me Kat has been Fleabagged.
No, said producer Hunt on the zoom conference call. This is how things played in the British original, Miranda, which pre-dated Phoebe Waller-Bridge's enormously successful comedy Fleabag. Besides, Waller-Bridge did not invent this technique, which was a main component of The Garry Shandling Show in the '80s and even the George Burns/Gracie Allen sitcom of the '50s. Heck, Oliver Hardy perfected the look to camera in the '20s and '30s.
Nonetheless, Waller-Bridge killed with the look to camera and if you've seen Fleabag, you can't help compare Call Me Kat to that groundbreaking, revolutionairy comedy.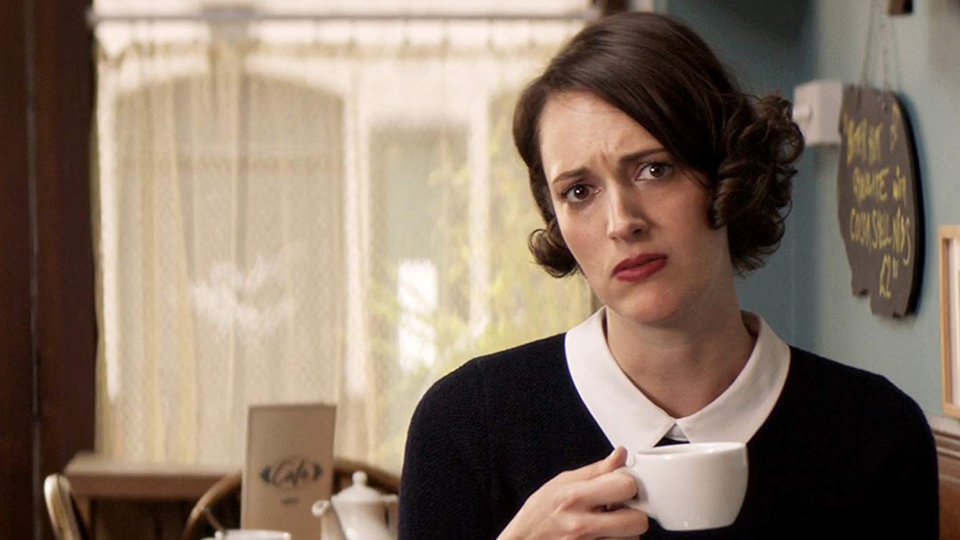 The other thing is that the cast busts out, mugs and dances and just generally takes a big bow at the end of each episode. This can be fun, as it was years ago at the end of every episode of Amy Sedaris' cable comedy Strangers with Candy. It might be more appropriate than ever for younger viewers, including many who wonder why they still make four camera sitcoms, especially ones interrupted every six minutes by commercials. Why not, then, show some of the party after the show?
Here's where it broke down for me, and this is just bad luck and timing. Call Me Kat was taped in COVID times and therefore not before a live, studio audience. Cast and crew would have had to mask up and distance between takes. Trying to goof around and dance at work may be what we'd all like to do right now but these scenes just looked like an example of what not to do if you don't want your set shut down.
Bottom line: Cal Me Kat is not a cat-astrophe, but it's not the cat's meow either. In fact, if you're a cat lover, you may find that there are not enough cats in it. The two episodes I watched had much more to do with Kat's uneven dating life than any feline follies. The producers could have left things alone and just stuck with the original BBC joke shop premise.
Who am I, however, to stone the first cat? The series is at least taking a few risks in hopes of standing out — and it will get sampled Sunday.