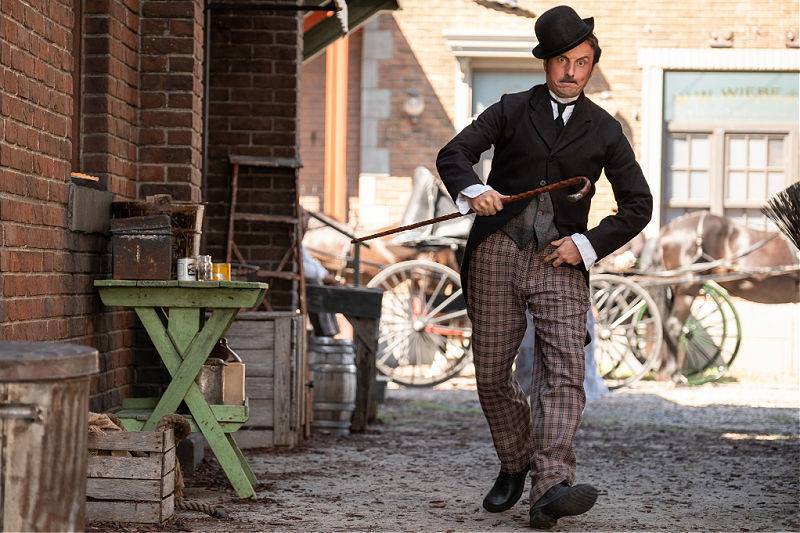 Murdoch Mysteries returns for a 14th season tonight with an episode titles, "Murdoch and the Tramp."
No, the steadfast CBC detective has not taken up with a lady of the evening. Instead, the historical drama mixes fact and fiction tonight as a British Music Hall troupe comes to Toronto circa 1910. One of their members is none other than soon-to-be-famous Charlie Chaplin. Another is a young Stan Laurel. This is based on fact; Stan Jefferson, as he was then billed, worked as Chaplin's understudy in the Fred Karno troupe that toured North America in 1910.
The episode is directed by Murdoch star Yannick Bisson, who had to mask up and figure things out through all the COVID-19 safety procedures. There are 11 new episodes this season, a reduced order due to the pandemic.
Silent film stars seem to be suddenly in vogue. Chaplin's early comedy rival Buster Keaton figures prominently in a Season Three storylines on Star Trek Discovery. That shot-in-Toronto series showed the crew of the starship, who needed some cheering up, gathering for a hologram-like screening of Keaton's 1924 feature "Sherlock Jr."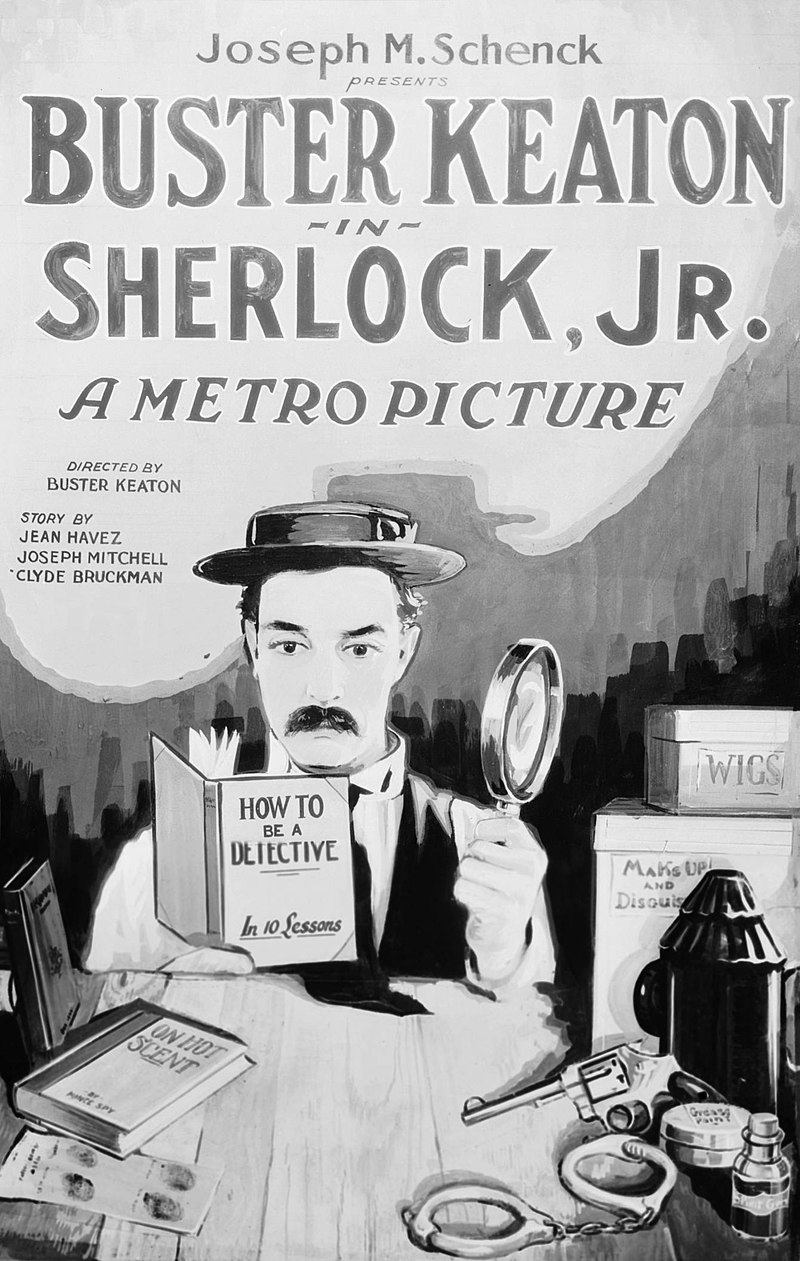 Besides being a very funny film, "Sherlock Jr." has the advantage of being in the public domain; another Keaton feature, "Go West," slips past that same 95-year threshold in 2021.
Discovery referenced Keaton again in the series' 12th and most recent episode, where the hacking efforts of Osyraa's crew are thwarted when important information is somehow entirely cloaked and compressed into the file containing the Buster Keaton film shown to the crew. Hey, they should have figured that out; the film is called "Sherlock Jr."
As for Murdoch and tonight's Chaplin episode, you can hear more about it from podcast guest Hélène Joy (Dr. Julia Ogden) as she teased the 14th season. Follow this link to our conversation, recorded just before Christmas: