January seems like September as a flood of new and returning shows fill network schedules. Shows that should have started or returned last fall, such as All Rise, Bob Hearts Abishola or Prodigal Son, are just hitting schedules in 2021.
It's all due to all the new safety measures which pushed back production. It's still happening: just this week, due to the persistant second wave hitting California and Hollywood, shows such as NCIS and SEAL Team are seeing new production delays and scheduling push backs.
The challenges of shooting scripted shows through a pandemic is one reason why so many of the shows in this month's calendar listing are game shows. They're simply easier to make.
Still, the production pipline is not completely turned off. Keep checking back as this month's calendar will be updated frequently.
UPDATE No. 1: Third week of January now included, below:
FRI/JAN 1
Cobra Kai (Netflix). The third season of this "Karate Kid" spin-off series movies to Netflix after having originated on YouTube.
Doctor Who: Revolution of the Daleks (BBC America, CTV Sci-fi Channel). With the Doctor locked away in a high-security alien prison, Yaz, Ryan and Graham are far away on Earth and having to carry on without her. John Barrowman, Chris Noth, Nathan Stewart-Jarrett and Dame Harriet Walter guest star.
SAT/JAN 2
The Netflix Afterparty (Netflix). A new weekly series which finds comedians sitting around talking about what they just watched on Netflix. Probably each other's Netflix comedy specials.
SUN/JAN 3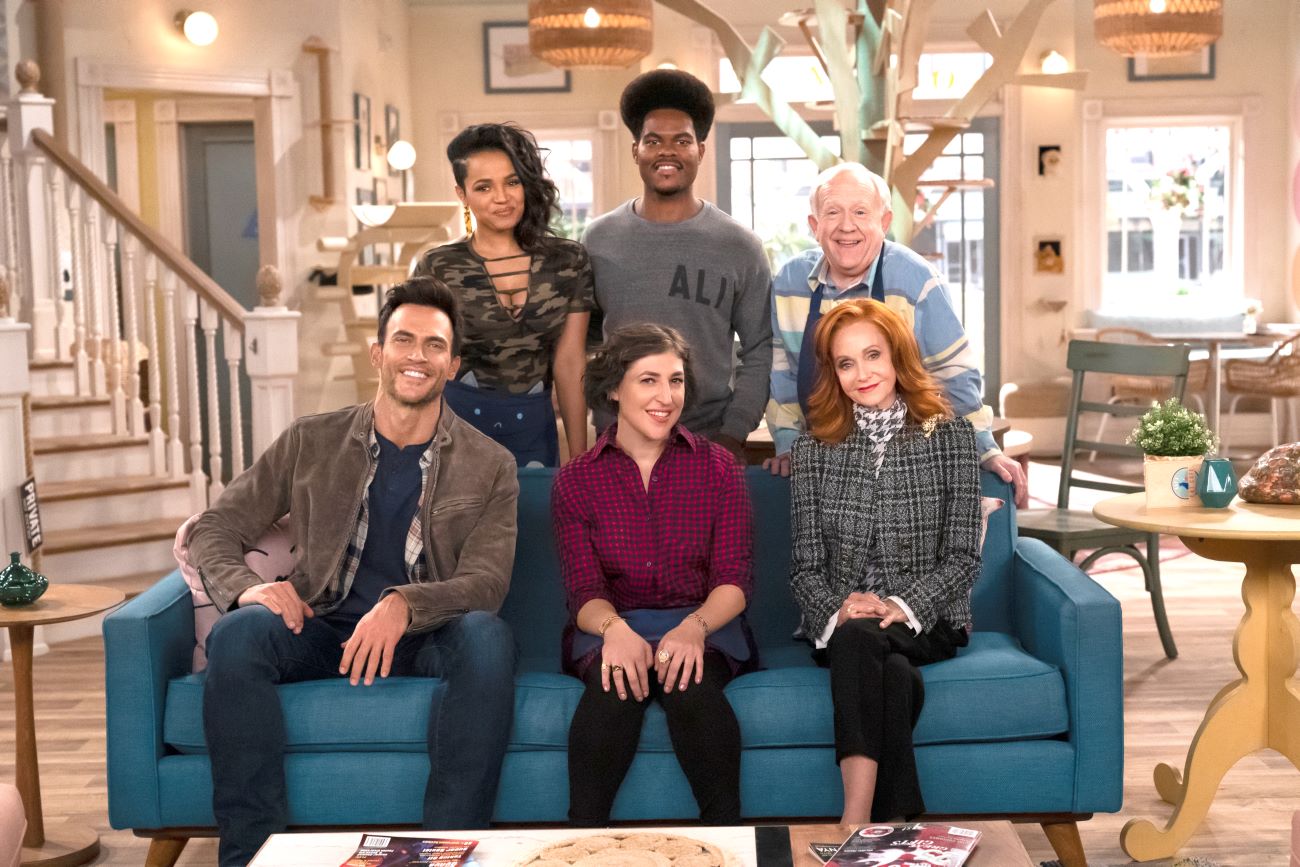 Call Me Kat (Fox). Mayim Bialik stops counting her Big Bang Theory residuals long enough star in and executive produce this comedy about a single woman who opens a cat cafe. Sounds delicious! Set in Louisville, it stars an excellent supporting cast, including Leslie Jordan (The Cool Kids) and Swoosie Kurtz. Based on a British series (Miranda); Bialik's former co-star Jim Parsons is also among the executive producers. Moves to Thursdays after this Sunday, post-football premiere.
Masterpiece: Elizabeth is Missing (PBS). Glenda Jackson stars as a woman trying to see through the fog of her dementia in order to solve the mysterious disappearance of her friend. Critics in Britian loved the miniseries when it premiered there in 2020.
The Great North (Fox). A new animated comedy from a pair of Bob's Burgers writers is centred on a family living in Alaska. Nick Offerman, Megan Mullally, Jenny Slate Wil Forte and Paul Rust provide the voices. You oughta know that Alanis Morissette is also part of the voice cast playing herself. She keeps one hand in her pocket and the other is on the Great North scripts.
Last Man Standing (Fox). This ninth and final season of the Tim Allen sitcom moves to Thursdays.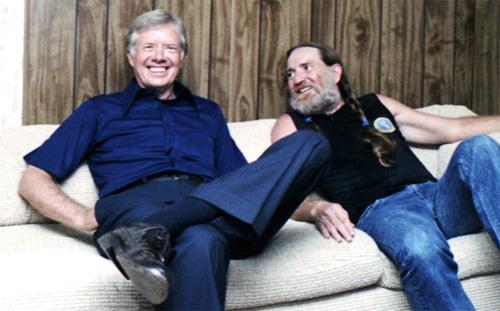 Jimmy Carter: Rock & Roll President (CNN). The all-news channel returns to a time when America really was great again in this documentary about the now 96-year-old former U.S. president. The Georgia peanut farmer, it turns out, loved the '70s music scene. "It was the Allman Brothers who put us in the White House," he declares. Bob Dylan, Paul Simon and Willie Nelson also embraced Carter.
The Watch (BBC America). Terry Pratchett's beloved Discworld novels come to the small screen in a BBC-produced eight-episode series from Simon Allen (Das Boot). The series will be a comedic fantasy crime procedural centering on the misfit police force (aka The City Watch) of the DIscworld city of Ankh-Morpork. Richard Dormer, Lara Rossi, Wendell Pierce, and Matt Berry are among the stars. Various versions of the series have been in and out of production for most of the past decade, and fans of the books have been discouraged by the BBC's early marketing attempts (which suggested to some that the series will deviate in both tone and content from Pratchett's work).
MON/JAN 4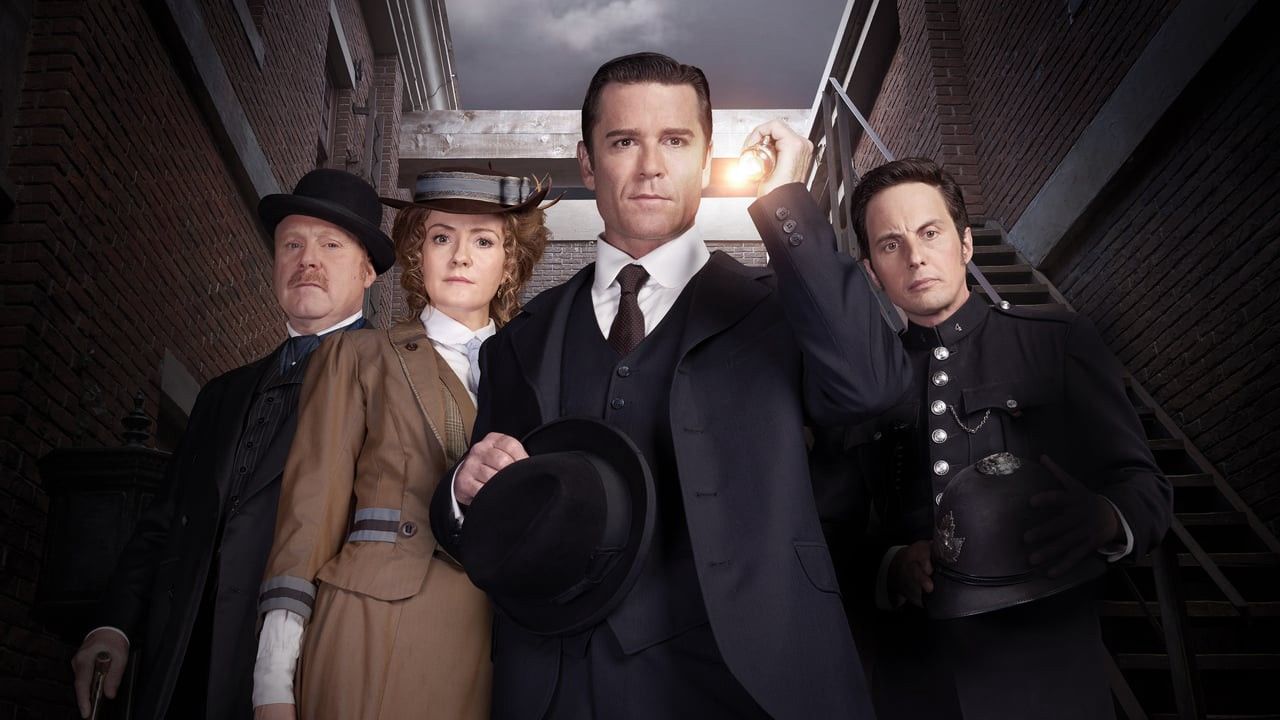 Murdoch Mysteries (CBC). The 14th season begins with an episode about a British Music Hall troupe's arrival in Toronto. Among their members: Charlie Chaplin! Look for Constable Crabtree to wind up among the Keystone cops. A shorter order means just 11 new episodes in 2021.
Frankie Drake Mysteries (CBC).
Churchill and the Movie Mogul (TCM). Originally shown on BBC Four, this documentary shows how British prime minister Winston Churchill — sometimes as a screenwriter! — secretly collaborated with UK film producer Alexander Korda ("Things to Come") in an effort to draw the United States into the Second World War. Blimey!
TUES/JAN 5
Hudson & Rex (Citytv). The third season of Hudson & Rex returns on Tuesday with an episode new and veteran fans will love. Entitled "The Hunt," the instalment serves as the show's origin story, revealing how Charlie (John Reardon) and Rex (Diesel vom Burgimwald) became partners. Charlie recalls the story to Sarah (Mayko Nguyen) and we view the emotional adventure through flashbacks.
Humour Resources (CBC, CBC Gem). Comedian Jon Dore (Just For Laughs) plays a retired comedian who finds a new career as a human resources manager who counsels other comedians. HR reviews are conducted like zoom meetings. The comedians on the other side of the screens who improvise their shtick based on prepared case files include Tom Green, Sarah Silverman, Scott Thompson, Nikki Glaser, Reggie Watts, Ronny Chieng and DeAnne Smith. Six episodes.
Returning: All Rise (NBC, CTV), The Bachelor (ABC, Citytv), Bob Hearts Abishola (CBS, CTV), Bull (CBS, Global), The Neighborhood (CBS, Global) and The Wall (NBC).
Gordon Ramsay's American Road Trip (Fox). A new season finds the Brit chef swearing his way across the States. Hope he wore a mask!
History of Swear Words (Netflix). The perfect follow-up to Ramsay's show. A @#!*# documentary. Nicolas Cage hosts.
Nurses (NBC). The shot-in-Mississauga Global series returns on a new night.
WED/JAN 6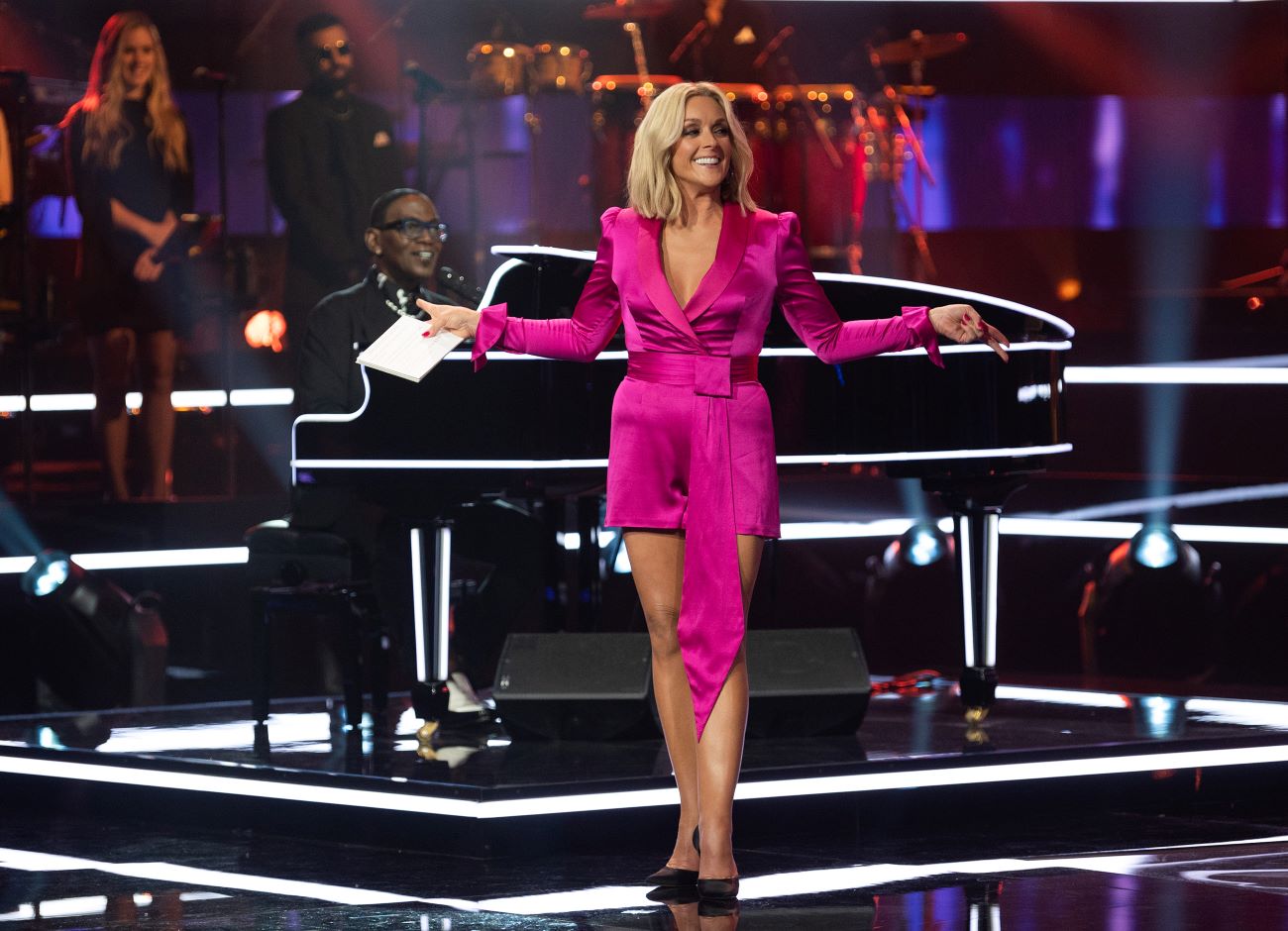 Name That Tune (Fox). Jane Krakowski, a frequent Match Game panelist, hosts this revival of the classic music game show. Randy Jackson leads the band.
Shows returning for mid-season runs include Chicago Fire, Chicago Med and Chicago PD (NBC, Citytv).
THURS/JAN 7
Celebrity Wheel of Fortune (ABC). Pat Sajak and Vanna White host this spin-off that sees various celebs trying to win up to a million bucks for charity.
The Chase (ABC). Based on a British game show, this American adaptation sees Jeopardy! champs Ken Jennings, Brad Rutter, and James Holzhauer alternating in the role of "chaser," trying to knock regular contestants out of the money. Sara Haines hosts.
Coyote (CBS All Access). Sadly, nothing to do with the Road Runner cartoons. Michael Chiklis stars in this six-episode drama as a former U.S. border patrol agent who now works the other side of the Mexican border. He should have applied to the Canadian side. For viewers who miss crossing the border in pre-COVID times.
The Hustler (ABC). Another game show hosted by former late night comedian Craig Ferguson. This time he referees a team of contestants trying to answer questions worth $10,000 each. The hook: one member of the team knows the answers — a fact that will earn the player a bonus if they keep that fact a secret.
Mr. Mayor (NBC, Citytv). The team behind 30 Rock, including Tina Fey are behind this series about a wealthy businessman (played by sitcom iron man Ted Danson) who becomes mayor of Los Angeles. Originally developed as a starring vehicle for Alec Baldwin. Holly Hunter and Bobby Moynihan co-star. Opens with back-to-back episodes.
"Pieces of a Woman" (Netflix). This movie, from Hungarian director Kornél Mundruczó ("White God"), stars Vanessa Kirby and Shia LaBeouf as a Boston couple dealing with the emotional aftermath of a home birth that ends in tragedy. Molly Parker, Ellen Burstyn, and Sarah Snook also star.
Series making mid-season returns: B Positive (NBC, CTV), Hell's Kitchen (Fox), Law & Order SVU (NBC), Mom (CBS, Citytv), The Unicorn (CBS, Global) and Young Sheldon (CBS, CTV).
FRI/JAN 8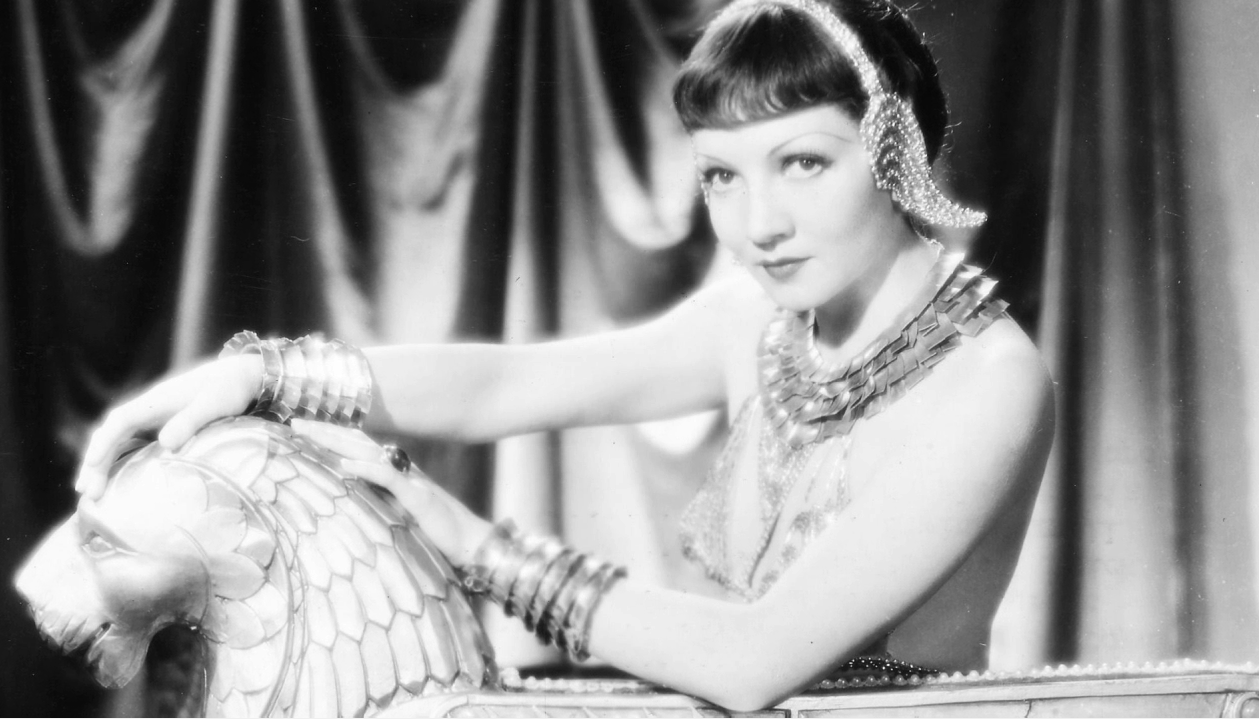 "Searching for Cleopatra," The Nature of Things (CBC, CBC Gem). As author Stacy Schiff suggests, "When we think about Cleopatra, we immediately think of Elizabeth Taylor. It was because of that dissolving into myth that I kept thinking, well, who is she really?" This documentary digs 2,000 years into the past to paint a portrait of an exceptionally savvy Queen of the Nile.
Dickinson (AppleTV+). Three new episodes launch the second season, with Nick Kroll and Timothy Simons starring.
Herself (Prime Video). A young single mom named Sandra (co-writer Clare Dunne) decides to build her own house in Dublin after fleeing an abusive ex-husband.
Pretend it's a City (Netflix). Martin Scorsese directs this documentary look at life long New Yorker Fran Lebowitz.
Returning: MacGyver and Magnum, P.I. (CBS); Whose Line is it Anyway? (The CW).
SUN/JAN 10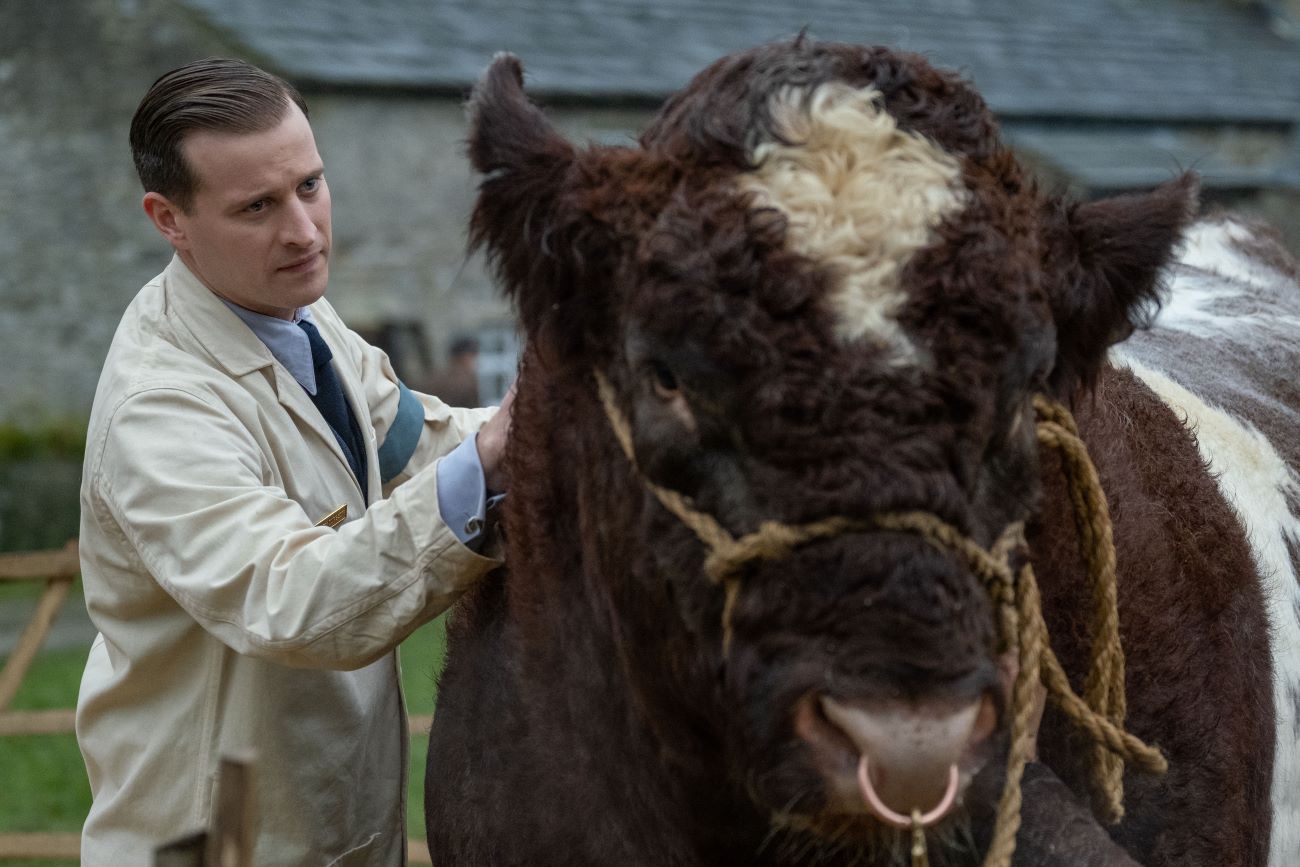 All Creatures Great and Small (PBS). The life of a country veterinarian in mid-20th century. Stars Nicolas Ralph, Samuel West and Callum Woodhouse as well as the late Diana Rigg in one of her final roles. Based on the books by James Herriot and the series which ran in the '70s.
Tiger (HBO, Crave). A two part look at the life of Tiger Woods. Concludes the following Sunday.
Returning: American Gods (Starz, Crave) and The Circus (Showtime, Crave), Heartland (CBC).
MON/JAN 11
Returning: The Good Doctor (ABC, CTV), The Weakest Link (NBC).
TUES/JAN 12
Trickster (The CW). The CBC series makes its American network debut.
Returning: Prodigal Son (Fox, Global), The Resident (Fox).
WED/JAN 13
Call Your Mother (ABC, CTV). Kyra Sedgwick stars as an empty-nester mom who keeps imposing herself upon her grown kids.
Everyone is Doing Great (Hulu). James Lafferty and Stephen Colletti play actors struggling with being typecast five years after their vampire seriesd ended.
Returning: The Conners, The Goldbergs, Seal Team, S.W.A.T.
THURS/JAN 14
Search Party (HBO Max). Susan Sarandon, BUdy Philipps, Ann Dowd and Griffin Dunne star in Season Four.
Returning: Superstore (NBC).
FRI/JAN 15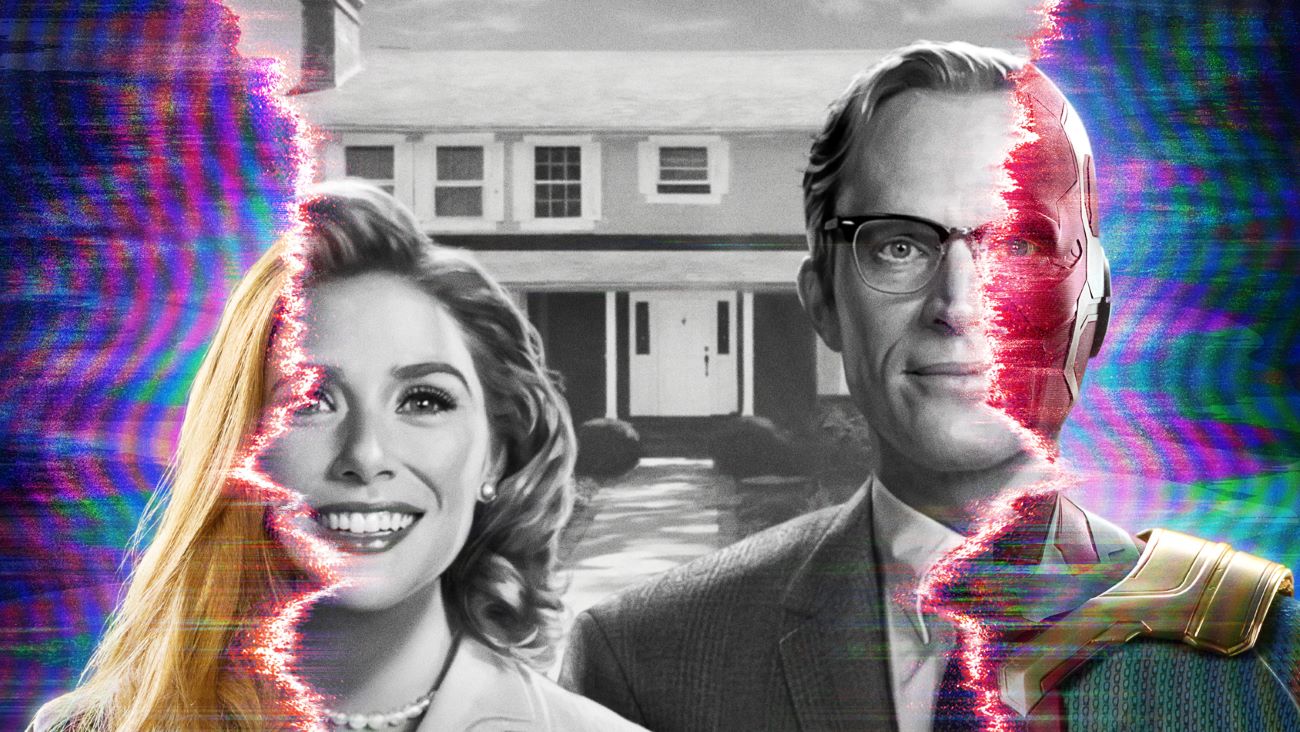 WandaVision (Disney+). This big budget Marvel series stars Elizabeth Olsen and Paul Bettany in roles they've played before in feature films, Wanda/Scarlet With and Vision. Each of the six episodes hops around through different decades. Adding to the fun is that each episode reflects the style of the times; the one set in the '50s, for example, is in black and white. Kathryn Hahn, Teyonah Parris, Randall Park, and Kat Dennings also star.
Real Time with Bill Maher (HBO, Crave). Back for the first time since the Capital Hill attacks — and just in time for the swearing in of Joe Biden.
SUN/JAN 17
Batwoman (The CW). Holy makeover! Returning for a second season with a new, black, badass Batwoman (Javicia Leslie).
Miss Scarlet and the Duke (PBS). Six-part Masterpiece series about Victorian London's first female detective (played by Kate Phillips).
MON/JAN. 18
Returning: 9-1-1 and 9-1-1 Lonestar (Fox, Global); All American (The CW).
TUES/JAN 19
Returning: Kim's Convenience (CBC); FBI Most Wanted, NCIS (CBS, Global).
WED/JAN 20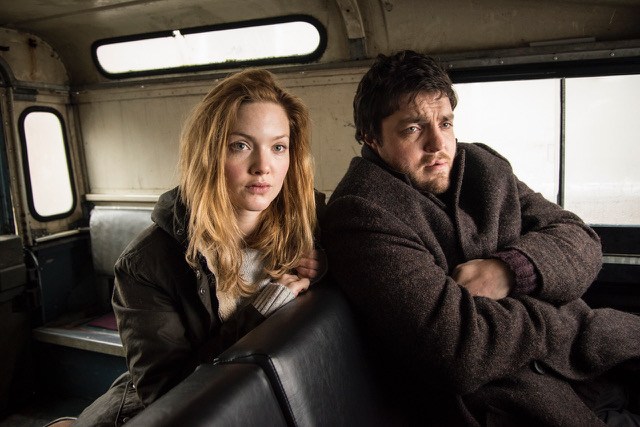 C.B. Strike: Lethal White (HBO, Crave). The British private detective series, based on J.K. Rowling's novels, returns for a four-episode second season . Stars Joseph Quinn (Catrherine the Great), Tom Burke and Holiday Grainger.
Celebrating America (ABC, CBS, CNN, NBC, others). Tom Hanks hosts the inauguration-night special designed to distract Americans from the living hell that was the past four years.
Returning: Nancy Drew and Riverdale (The CW).
THURS/JAN 21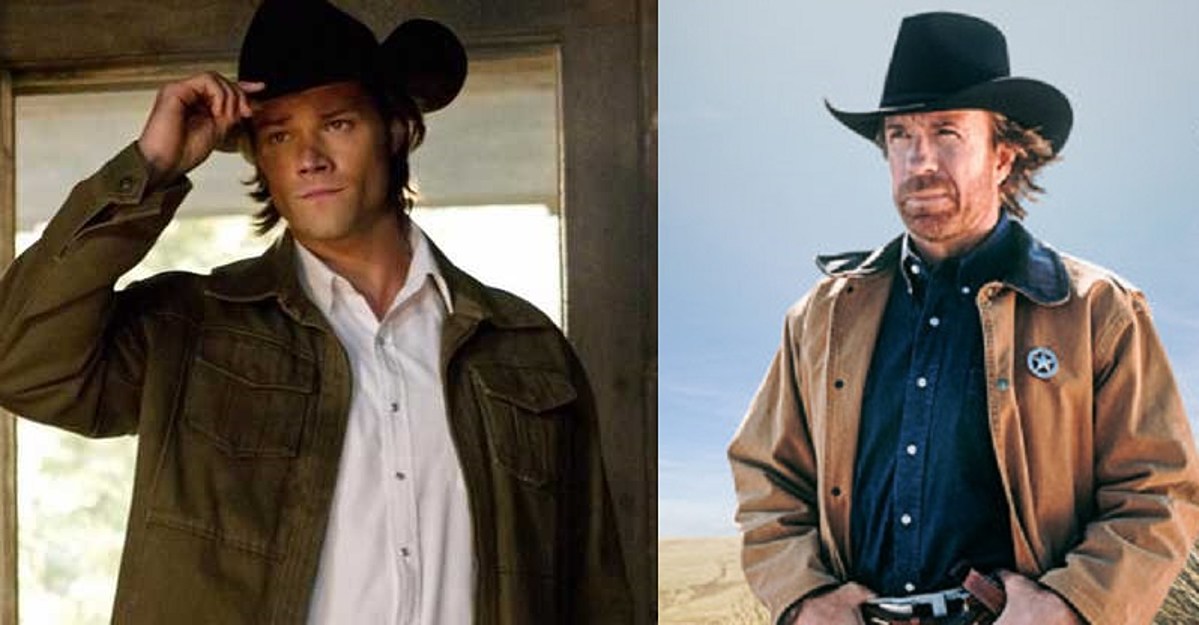 Walker (The CW). Yes, this is a re-boot of Walker, Texas Ranger, Chuck Norris's chop-socky crime drama from the '90s. Little known fact: it was the last American network drama shot on 16mm film. Why? Because Chuck Norris eats 35mm film for breakfast! Jared Padalecki steps into Norris' boots; Supernatural's Mitch Pileggi co-stars.
Returning: Selina + Chef (HBO Max; Crave). A second season. Can she cook yet?
FRI/JAN 22
Painting with John (HBO, Crave). John Lurie, co-founder of the jazz ensemble The Lounge Lizards, paints with watercolours and shares his irreverent philosophy on life. In 1991, the Minneapolis native hosted the cult classic Fishing with John. Already branded "The Anti-Bob Ross."
The Sister (Hulu; Crave). A four-episode thriller from The UK starring Russell Tovey who plays a man with a secret who is tracked down by an unwelcome visitor. From Luther creator Neil Cross.
The White Tiger (Netflix). Priyanka Chopra Jonas stars in this adaptation of Aravind Adiga's novel which takes a darkly humorous look at class issues in India.
SUN/JAN 24
Agatha Christie's England (PBS). Viewers are taken on a literary tour of locations featured in the famed author's mystery novels.
Bridge and Tunnel (Epix). This six-episode series follows a group of recent college grads in 1980 Manhattan. Written and directed by Edward Burns.
MON/JAN 25
Lucille Ball: Life, Death & Money (Reelz). A reality series? Waaaa!
Returning: Snowpiercer (TNT). Joining the cast are Sean Bean and Rowan Blanchard.
TUES/JAN 26
Returning: Big Sky (CTV), black-ish, mixed-ish (both Citytv), To Tell the Truth (ABC).
WED/JAN 27
Resident Alient (SyFy). A being from another planet (Alan Tudyk) crash lands on earth and assumes the disguise of a country doctor. His mission: kill all humans. That must be a different planet than the one Uncle Martin was from on My Favorite Martian. Allice Wetterlund, Corey Reynolds, Sara Tomko, and Levi Fiehler also star. Shot on Vancouver Island.
THURS/JAN 28
Returning: Burden of Truth (CBC). The Winnipeg-based series, starring Kristin Kreuk and Peter Mooney, launches Season No. 4.
FRI/JAN 29
The Dig (Netflix). Carey Mulligan stars as a wealthy British widow who hires an archaeologist (Ralph Fiennes) to excavate the burial mounds on her estate in the WW II-era drama.
The Little Things (HBO Max). In another one of those "maybe in movie theatres too" deals, this feature stars Denzel Washington and Rami Malek in a crime thriller directed by John Lee Hancock (The Founder).
Palmer (AppleTV+). Nothing to do with Arnold or golf. Instead, Justin Timberlake stars as an ex-con who buddies up with a boy from a troubled home. Fisher Stevens directs.
SUN/JAN 31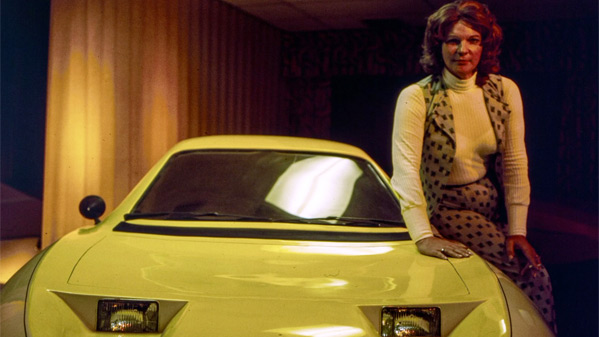 The Lady and the Dale (HBO, Crave). Those Duplass brothers never rest. Their latest project is one of those car inventor stories that could only have taken place in the '70s. A female entrepreneur named Elizabeth Carmichael makes waves at a car show by unveiling a revolutionairy three-wheeled vehicle easy on gas. With an oil crisis ramping up prices at the pumps, everybody is curious about The Dale. This four-part series is one hell of a wild ride, with several shockers along the way. Premieres with back-to-back episodes.
Returning: Desus & Mero (Showtime, Crave).