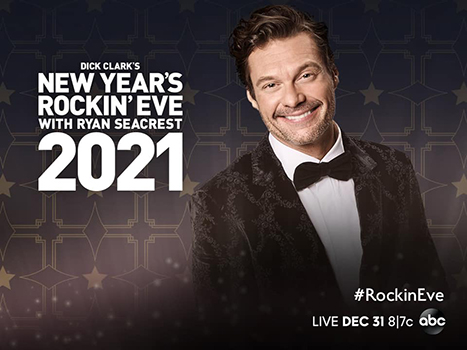 It's been a tough year for all of us, but also for broadcasters. If you have any doubt, check the TV listings for this New Year's Eve.
In a normal year, Citytv, CTV and Global would be hosting big, live, outdoor extravaganzas featuring coast-to-coast Canadian musicians entertaining thousands in front of various stages. This year: City is picking up ABC's New Year's Rockin' Eve; CTV has a repeat of The Big Bang Theory and Global is showing a week old episode of The Late Show.
Even CBC, while closing the evening with a coast-to-coast special fronted by Rick Mercer, is no longer observing their traditional year-end comedy salute with The Air Farce. Instead, starting at 8 p.m. ET: a mini-marathon of Family Feud Canada.
Viewers can, however, spend New Year's with a comedian CBC used to showcase: Ron James. There's still time to buy tickets to his innovative "Live from My Living Room: Hindsight is 2020" zoom special. Follow this link for details.
As for tonight's TV options, the selected guide below should help you get started. In the meantime, from Happy New Year from brioux.tv:
Dick Clark's New Year's Rockin' Eve (ABC, Citytv). This is the 49th year this show has celebrated the New Year under the Dick Clark brand. Ryan Seacrest returns for the 16th time as one of the Times Square hosts along with Billy Porter, who will reunite in song with "kinky Boots" partner Cindi Lauper. Other headliners include Jennifer Lopez, Nelly, Miley Cyrus, Megan Thee Stallion, Machine Gun Kelly and more. The rockin' is scheduled for five-and-a-half hours.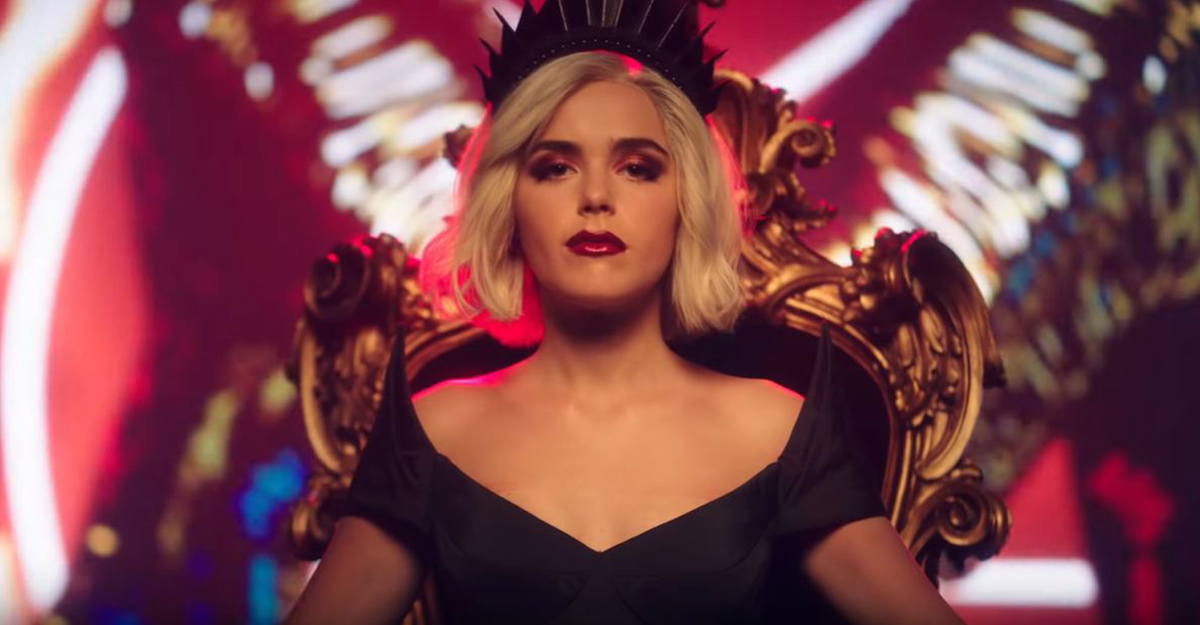 Chilling Adventures of Sabrina (The CW). The series returns with another dark take on the old Archie Comics tales.
Best of Stand-Up 2020 (Netflix). A round up of funniest moments from Netflix comedy specials airing over the past year.
Canada's New Year's Eve — A Countdown to 2021 (CBC, CBC Gem). Rick Mercer hosts this cross country salute to the year that can't end fast enough. Tyler Shaw, Simone Denny and Neon Dreams all perform in Halifax; William Prince in Winnipeg and Alan Doyle in Newfoundland and it goes on from there. The party starts at 11 p.m.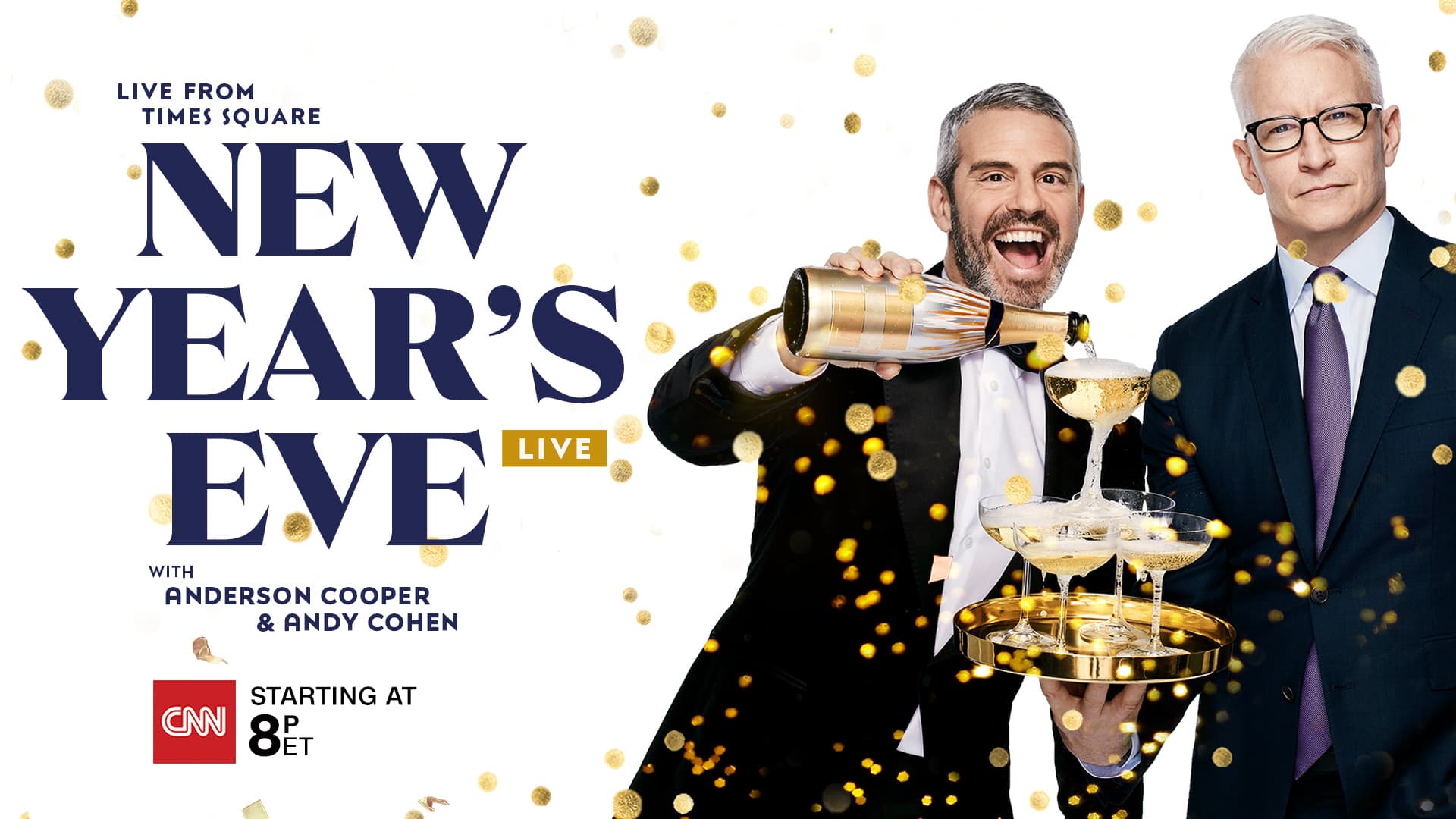 New Year's Eve Live with Anderson Cooper and Andy Cohen (CNN). The long-time friends will stick a pitch fork in 2020 live from New York's Times Square. This is their fourth year in a row. Party begins at 8 p.m. Look for Don Lemon to get blotto and Cheri Oteri to do her hilarious Barbara Walters shtick again. Follow this link to watch the cool New Year's Eve teaser Cooper and Cohen shot for CNN's award-winning promotional team.
CTV News: 2020 Year in Review (CTV). Starting New Year's Eve at 10 p.m., Chief News Anchor Lisa LaFlamme leads a virtual panel who will discuss the past 12 months from hell. Among the Top 10 stories they'll discuss: LaFlamme going grey. Good for her, her hair looks terrific!
New Year's Eve 2020 (NBC). Featuring performances from Keith Urban, X Ambassadors, Brett Eldredge, Julianne Hough, NE-YO, Leslie Odom Jr., Blake Shelton, Gwen Stefani and The Struts. Carson Daly will return to host live from the heart of Times Square alongside Hough.
Fox's New Year's Eve Toast & Roast (Fox). Ken Jeong and Joel McHale will "Toast & Roast" all that happened during the horrible year 2020. The three-and-a-half-hour special will be live from Los Angeles; musical guests to be announced.
From Ontario With Love: A Celebration of Hope (TVO). The provincial network, celebrating 50 years in 2020, jumps into NYE with a showcase of Ontario talent. Avril Lavigne, Barenaked Ladies, Divine Brown, July Black and Measha Brueggergosman are among the headliners, with things kicking off around 10:30 p.m. in front of the CNE's Prince's Gates. Hosted by Kim's Convenience's Andrew Pfung and Big Brother Canada's Arisa Cox with DJ duo Loud Luxury, live from Windsor's 100-year-old Capitol Theatre.
That's Entertainment movie marathon (TCM). Three of the MGM all singing, all dancing showcases are being shown in order beginning at 8 p.m. ET.