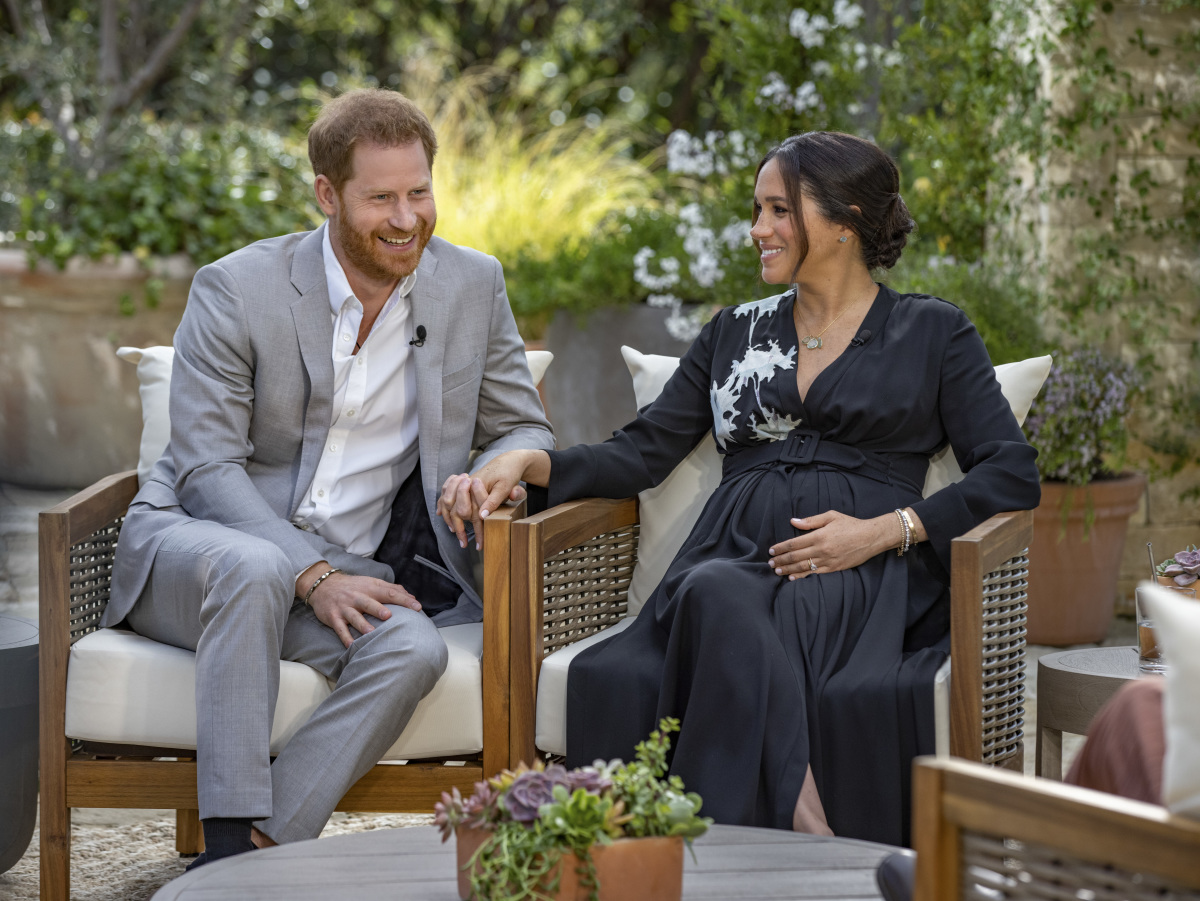 Here's a royal how-do-you-do: Canadians, proportionally, were more into Oprah with Meghan and Harry: A CBS Primetrime Special than viewers were in the U.S.
A total Canadian English audience of 3,206,000 watched the two hour special Sunday March 7 on Global according to Numeris. That made the special by far the No. 1 show of the week.
The much publicized special drew 21.3 million viewers on CBS in the States according to Nielsen Live plus three day ratings. In The UK, 13.3 million watched on ITV.
Global also had the second-biggest draw March 1 – 7 with Monday import 9-1-1 called up by 2,033,000 viewers; it edged out No. 3 9-1-1: Lonestar on CTV (1,963,000). A few returning Global import dramas also made the Top-10, including old, reliable NCIS at No. 4 with 1,734,000 and No. 7 New Amsterdam with 1,603,000.
Here's how the entire Top-10 looked that week across English Canada:
Oprah with Meghan and Harry (Global) Sun 3,206,000
9-1-1 (Global) Mon 2,033,000
9-1-1: Lonestar (CTV) Mon 1,963,000
NCIS (Global) Tues 1,734,000
Blue Bloods (CTV) Fri 1,660,000
Magnum P.I. (CTV) Fri 1,649,000
New Amsterdam (Global) Tues 1,603,000
CTV Evening News (CTV) MTWTF 1,589,000
Young Sheldon (CTV) Thurs 1,533,000
NHL Hockey: Leafs (Sportsnet National) Wed 1,421,000
The Leafs at No. 10 showed drawing power even as they stumble through their mid-season schedule. Three other NHL results landed in the Top 30, including Hockey Night in Canada's primetime East game on Saturday (No. 25 with 925,000 viewers) and the same game at No. 26 with an additional 884,000 on Sportsnet National. On Wednesday, The Leafs helped Sportsnet Ontario to 28th spot with 849,000 viewers.
Meanwhile, Big Brother Canada, which sat out last season due to the COVID-19 pandemic, failed to make the Top 10 in its return, landing in 15th spot on Wednesday with 1,107,000 Global viewers. The Thursday show placed 22nd with 970,000 viewers.
Top Canadian scripted show of the week? Once again it was CBC's Murdoch Mysteries. It ranked 17th with 1,088,000 total viewers.