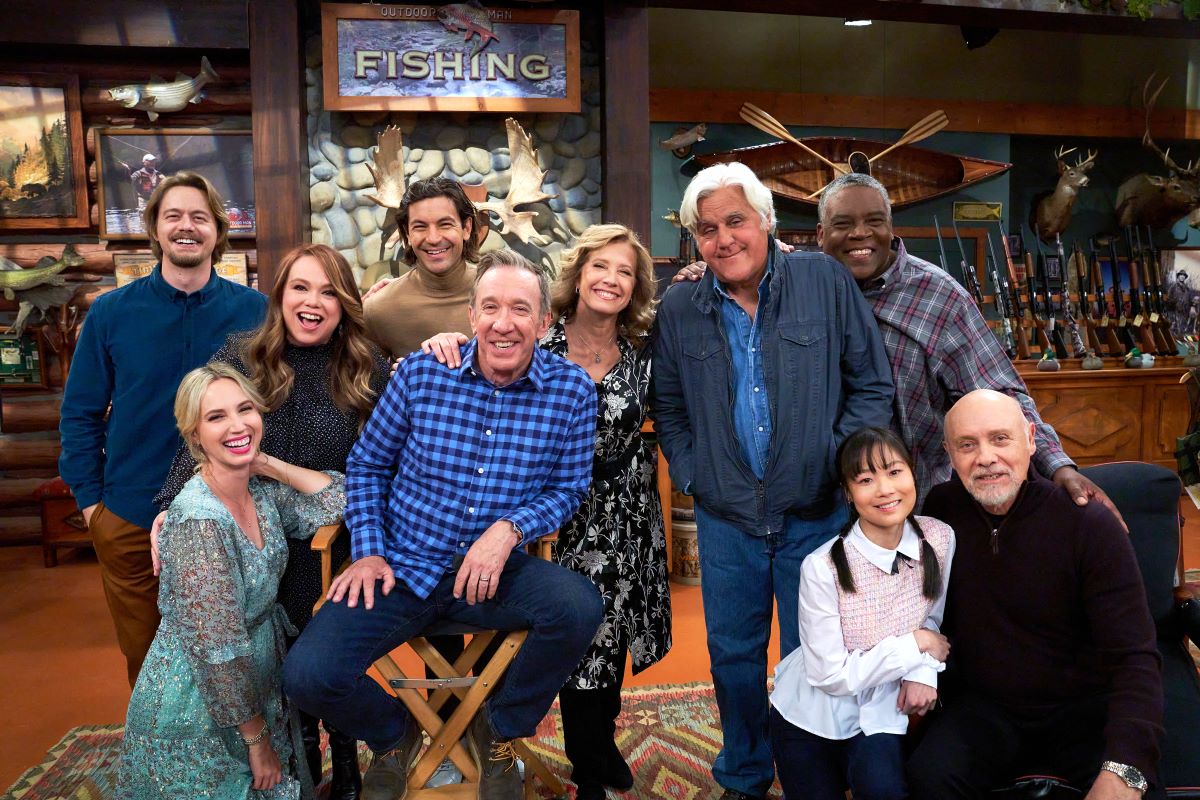 Thursday night marks the series finale of Last Man Standing. The sitcom, starring Tim Allen, Nancy Travis and Hector Alizondo, bows out after nine seasons and 194 episodes with a one-hour episode on Fox.
Never a runaway smash hit like Allen's breakout series Home Improvement (1991-99), It nevertheless ran on ABC for six seasons before being cancelled. The studio, 20th Century Fox Television, then took it to Fox where it enjoyed three more seasons.
Allen and company spoke to reporters recently on a virtual call, where the very first question addressed the main star's somewhat controversial political stance. The Michigan native is known for his conservative political leanings (he supported Donald Trump in the 2016 election), which sometimes made his seem like the last Republican standing in liberal Hollywood.
Allen told reporters that, in his memory, the only attention the show ever got from the mainstream media was "just because we didn't make fun of the past president. And then once you focus attention on somebody's bad knees, that's all you notice is their bad knees."
He saw Last Man Standing as primarily a family sitcom, but he was also always down with his character, sporting goods store chain executive Mike Baxter, having an anti-government point of view. "I always thought it was Archie Bunker with a college education."
Executive producer Kevin Abbott revealed that, during the pandemic, many episodes were shot prior to last November's US presidential election, so the storylines cound not be too specific in terms of politics. "We actually steered away from that for practical reasons."
At times, says Allen, notes came down from the networks — both ABC and Fox — to steer away from political plotlines on the series.
"I love that we all are the type of people that said, 'Well, screw that. We are going to talk about it anyway.' So, what I've always appreciated about this group, it's a very broad range of attitudes. We all didn't like being told, 'I don't think you should be talking about this.' We really pushed it a little bit. I really admire that."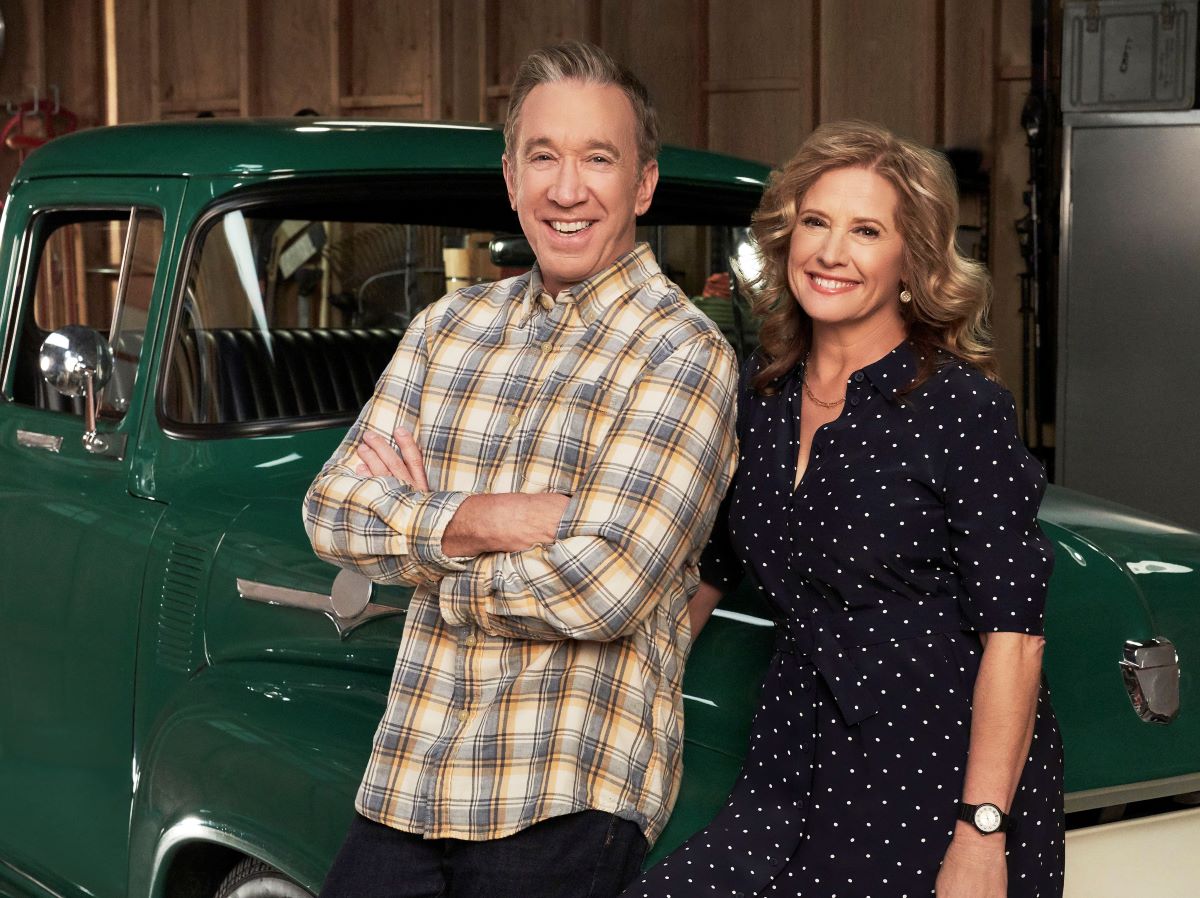 In the final episode, the beloved green truck Mike has been restoring for the past ten years is stolen. Mike and Vanessa (Nancy Travis) gather family and friends for a memorial to talk about how much the truck — and really the show — meant to all of them.
That affection for their time together seemed clear and genuine in the virtual press conference, with Allen especially getting verklempt about the series drawing to an end. The 67-year-old said that, "from the guy at the gate [at the studio where they all worked], to people that we ate with. I loved every second of this experience."
Fun too for Allen was getting to shoot episodes with his friend and fellow car enthusiast Jay Leno, who returns for the finale. Apparently the former Tonight Show host had a calming effect on the entire cast.
"Have you ever seen those companion goats that they get for racehorses, you know, those really high‑performing racehorses?" asked Abbott. "They get a goat that just, kind of, keeps them calm and happy.  That's Jay Leno."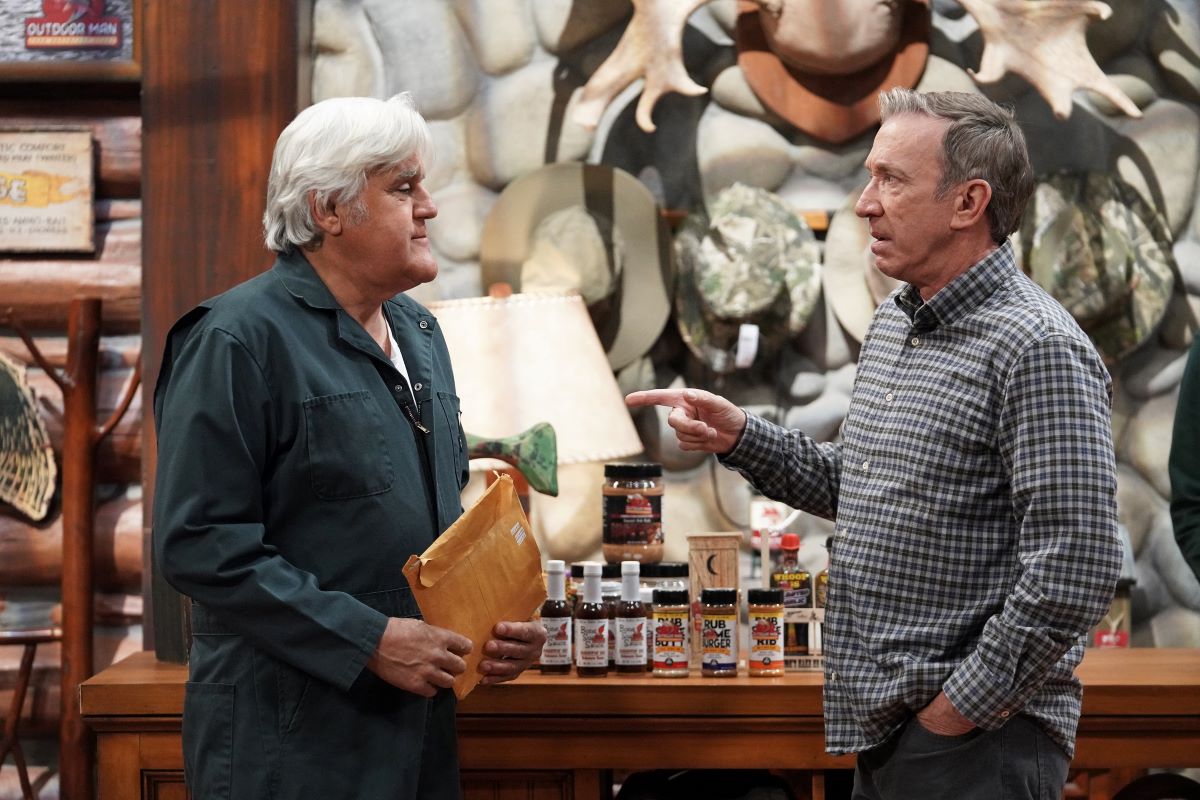 Cast members were asked the inevitable last press conference question: what prop or artifact did you take away as a keepsake from the set?
Most mentioned articles of clothing; one, Jonathan Adams (neighbour Chuck Larabee), joked that he took "a boom mic."
Allen wound up with something more substantial. "I got the entire Mike Baxter vlog set," he said. This was the fishing lodge-like background from which Baxter closed each episode with a direct chat to viewers. Allen revealed that, during COVID, he had the whole "Outdoor Man" set transported to his house so he could shoot those segments from his house.