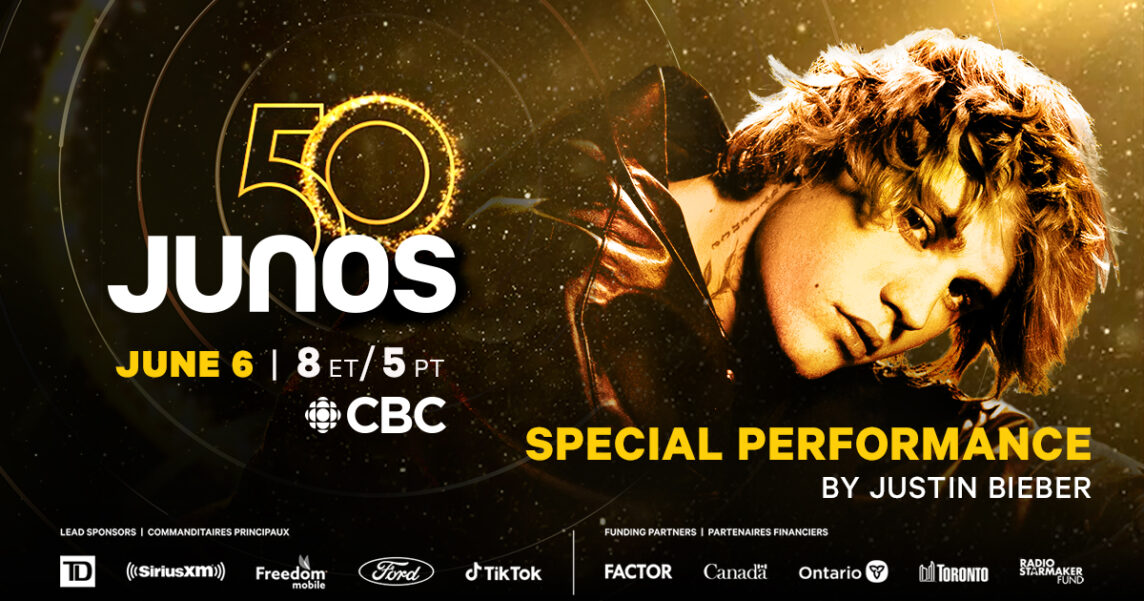 This has been a rough year for awards shows in terms of TV audience. How, then, did the 50th annual Juno Awards do on CBC a week ago Sunday?
Not bad considering. The virtual, two-hour special – the first Junos broadcast since the beginning of the pandemic – pulled in a Live+6, 2+ average audience of 800,000 on Sunday, June 6 (CBC's Live broadcast plus the immediate, same-day encore). In addition, over 400,000 listened to the broadcast on CBC Radio and CBC Music.
The TV audience peaked at 1,032,000 CBC viewers at the hour and 45 minute mark. That's when The Tragically Hip received the Juno Humanitarian Award.
The 2019 Junos, live from London, Ont., pulled around 1.1 million Total TV viewers. The 25 per cent TV dip between TV broadcasts is not bad considering how both the Oscars and Golden Globes fell well over 50 per cent year-to-year in the US market.
According to Digital Audio Source, the 2021 broadcast has also been streamed nearly 200,000 times on CBC Gem, CBC Listen, Facebook, YouTube, Twitter and Tik Tok with the YouTube take up 14 per cent over 2019. The buzz over on CBC Music's Facebook page reached 3.8 million people, with 740,000 engagements.
CBC will again be the home of the Junos in 2020.