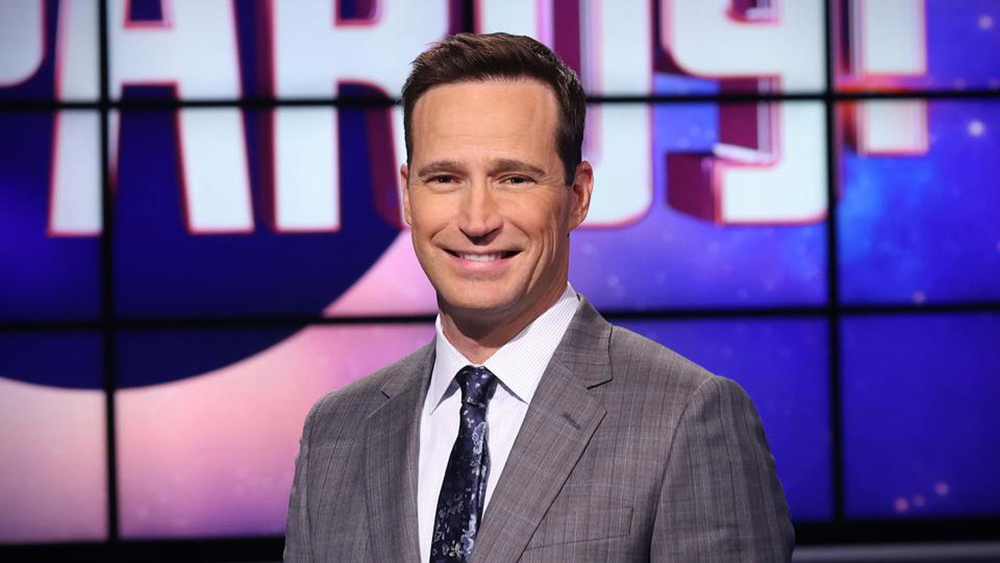 Who is Mike Richards?
A lot of Jeopardy! fans are asking that today after it was leaked by Variety that Richards, the 46-year-old executive producer of the long-running quiz show, is in final negotiations with Sony Pictures Television to succeed Alex Trebek as host of the series.
Trebek died last November at 80 after soldiering on for 20 months despite being diagnosed with stage IV pancreatic cancer.
At that point, the producers launched a nine-month search for a replacement, dozens appeared, most working one or two weeks behind the podium. Fans embraced former Jeopardy! champion Ken Jennings early on, until reports of inappropriate Twitter postings from the past, for which he apologized, came to light and likely undermined his chances.
More recently, other fans rallied behind LaVar Burton. The former Roots, Star Trek: The Next Generation and Reading Rainbow star let it be known he really wanted the job. He certainly had the smarts. Back in the '90s, Burton won a Celebrity Jeopardy tournament. An on-line petition calling for him to audition drew 230,000 signatures. Even Dick Van Dyke tweeted support.
Burton, however, had a rough start a week or two ago on his substitute hosting stint and while he got better, he failed to live up to high expectations.
He wasn't the only one. Katie Couric sounded like she was calling contestants down to the proncipal's office. Dr. Sanjay Gupta looked like he felt it was a tad early to be walking around without a mask.
Green Bay Packers quarterback Aaron Rogers threw a hail Mary and many viewers caught it, rooting for the future Hall of Famer. He even made it into sketch or two as Jeopardy! host on other shows.
I thought Mayim Bialik was a welcome alternative. She brought fun and enthusiasm as well as smarts to the show; the former Big Bang Theory star is a physicist in real life. Less surprisingly given all his live hosting duties, Anderson Cooper also stepped in admirably.
Trebek, a proud native of Sudbury, Ont., probably would have lobbied to get a few fellow Canadians in on the job hunt. With his airports-to-hotels CTV series The Amazing Race Canada sidelined throughout the pandemic, Jon Montgomery deserved a shot at Jeopardy, I believe. A comedian or two might also have been fun. Imagine Will Arnett growling, "No, sorry" in that Lego Batman voice.
Bottom line, the job search stunt was a ratings winner for the series, which could easily have fallen off the radar post-Trebek. The long audition process moves the series well past the greiving stage and into a new season.
Richards, a native of Burbank, Calif., was formerly an executive producer on both The Price is Right and Let's Make a Deal. He also hosted a few series for The Game Show Network, including Beauty and the Geek.