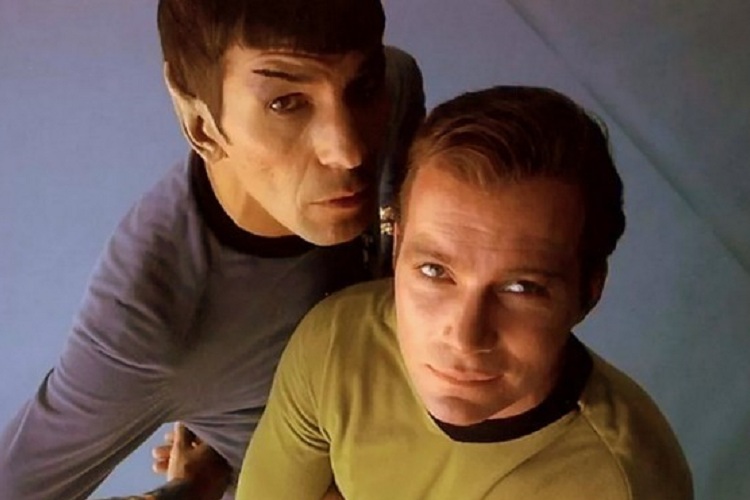 Set phasers for stunned!
Kevin Vahey, an eagle-eyed reader from Cambridge, MA, knows his TV history. He has shared some little known facts here in the past and just sent another red alert.
If you're surfing around social media you may have noticed several postings celebrating today, September 8, as the 55th anniversary of the premiere of the original Star Trek.
Shields up on that notion, Earthling. Vahey sends proof that Star Trek boldly went forth on its world broadcast premiere at 7:30 p.m. EDT on 6 September 1966 on the CTV Network in Canada — two days before NBC beamed aboard the series opener.
As Spock would say, "Fascinating!"
What's more, CTV only began broadcasting in NTSC colour — the colour-gamut standard for analog television — a few days earlier. Not that all our parents had colour TV by then anyway, but if your house did, well, you were able to tell the doomed red-shirted crew members from the good guys in blue and gold.
A look at the Toronto Star's TV listings page Vahey forwarded shows Star Trek premiered opposite The Littlest Hobo, Daktari, My Mother the Car, Peticoat Junction and Hogan's Heroes. All in all, it was a good time to be nine years old.