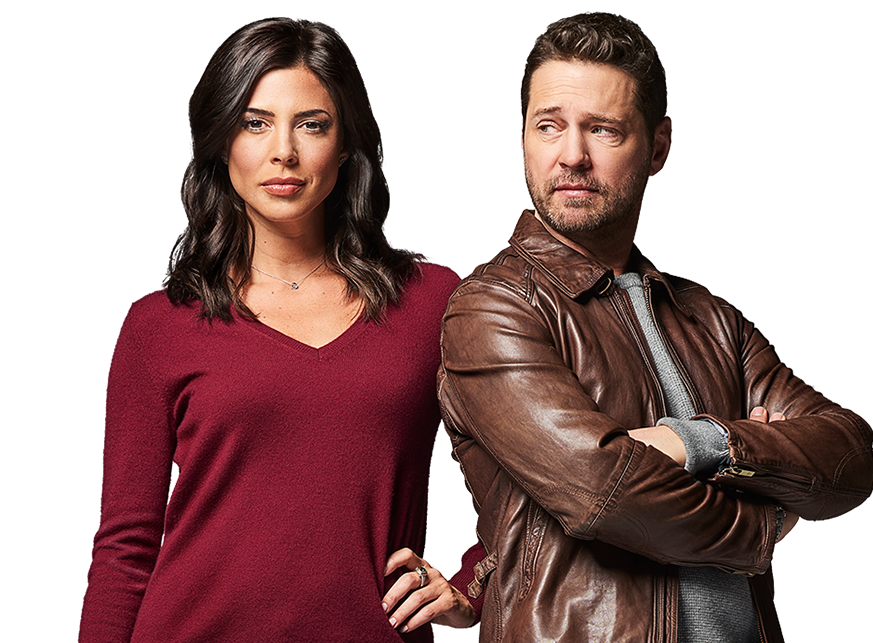 After weeks of landing in the No. 2 or 3 spots on Numeris' list of the Top 30 TV programs in English Canada, Private Eyes finished its summer run in the very top position.
Close to 1.4 million Canadians said goodbye to Matt Shade and Angie Everett (Jason Priestley and Cindy Sampson) on the final Thursday night broadcast on Global. The network announced before the season began that this would be the fifth and final season of the series, which always found an audience.
Below is the list of the Top-10 programs in Total, Live+7 ratings for the week of Aug. 23 – 29 based on their average minute audience scores:
Private Eyes (Global) Thurs 1,363,000
CTV Evening News (CTV) MTWTF 1,325,000
America's Got Talent (Citytv) Tues 1,079,000
CTV Evening News Weekend (CTV) Sat, Sun 1,028,000
CTV National News (CTV) MTWTFSS 992,000
Fantasy Island (Global) Tues 975,000
Big Brother (Global) Wed 954,000
Big Brother (Global) Thurs 907,000
America's Got Talent (Citytv) Wed 897,000
Masterchef (CTV) Wed 855,000
Two sports shows made the Top-30 list: No. 20 was the average audience for a week's worth of Toronto Blue Jays games on Sportsnet National (574,000 viewers) and No. 23 was the three day, Thursday, Friday and Saturday average of CFL football games on TSN (527,000). Jeopardy! ranked 24th on indieNET's weekday viewings with an average of 512,000 viewers.
The only CBC show on the list was a Monday night episode of Coronation Street at No. 26 with 506,000 viewers. Deadliest Catch on Discovery hooked 504,000 for 27th place. Global's other scripted original, Nurses, tended to 503,000 in 28th place.