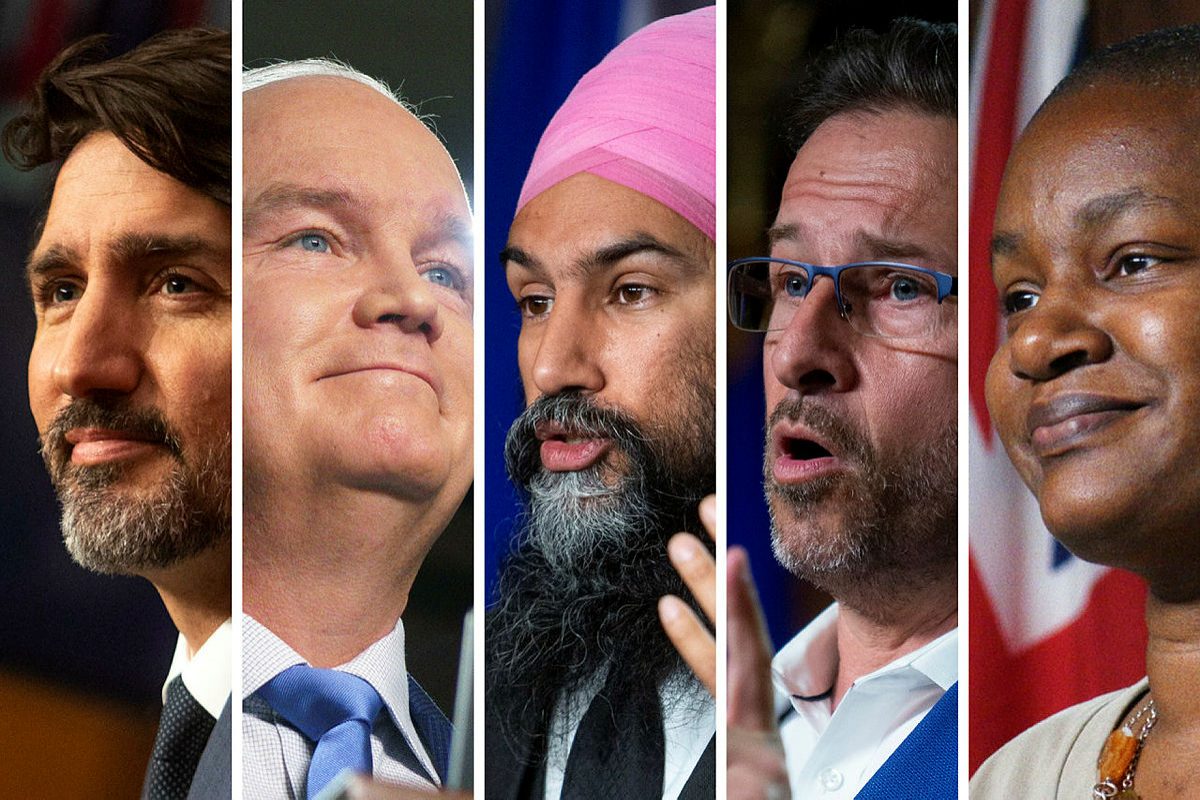 Now that the Canadian federal election is over, how influential was the leader debates heading into the final vote?
The total numbers are in, and over 2.5 million Canadians watched the English Leader's Debate on CTV, CBC and Global on Thursday, Sept. 9. That's according to the Live+7 ratings data released Tuesday by Numeris.
The English Debate scored the No. 2, 4 and 28th place on the English Canada Top-30. Add in viewers who watched the debate coverage that same day on CBC News Network and CTV News Channel and the total would likely top three million.
The Top 10 most-watched shows for the week of Sept. 6 to 12 were:
CTV Evening News (CTV) MTWTF 1,275,000
Federal Leaders English Debate (CTV) Thurs 1,041,000
America's Got Talent (Citytv) Tues 1,006,000
Federal Leaders English Debate (CBC) Thurs 974,000
CTV National News (CTV) MTWTFSS 948,000
Big Brother (Global) Thurs 943,000
CTV Evening News Weekend (CTV) Sat 913,000
America's Got Talent (Citytv) Wd 912,000
Blue Jays Baseball (Sportsnet National) MTWTFSS 887,000
Big Brother (Global) Sun 855,000
Before we get too civic minded, not everyone in Canada is into politics. In third spot was an imported reality show where singers and other acts are competing for votes.
Global's coverage of the debates ranked in 28th spot with 549,000 viewers. Global's Wednesday night edition of Big Brother rankd 11th with 853,000 viewers.
The Toronto Blue Jays push for the MLB playoffs drove home plenty of hits for Sportsnet that week, averaging close to 900,000 over seven nights and hitting a combined weekly total of 6.2 million viewers.
Other sports wins for the week included the US Open Tennis Finals Saturday and Sunday on TSN. Boosted by up-and-coming Canadians in contention, the Open netted an average of 824,000 viewers for 12th overall. The regular season return of the National Football League rushed for 800,000 fans and 14th place in the Sunday early gane and 713,000 and 17th spot for that afternoon tilt.
In Specialty, the premiere of Dr. Death was a hit on Showcase, with 786,000 viewing the 15th place Sunday night drama starring Alec Baldwin and Joshua Jackson.
On CBC, The Great British Baking Show rose to 535,000 viewers for 29th overall.