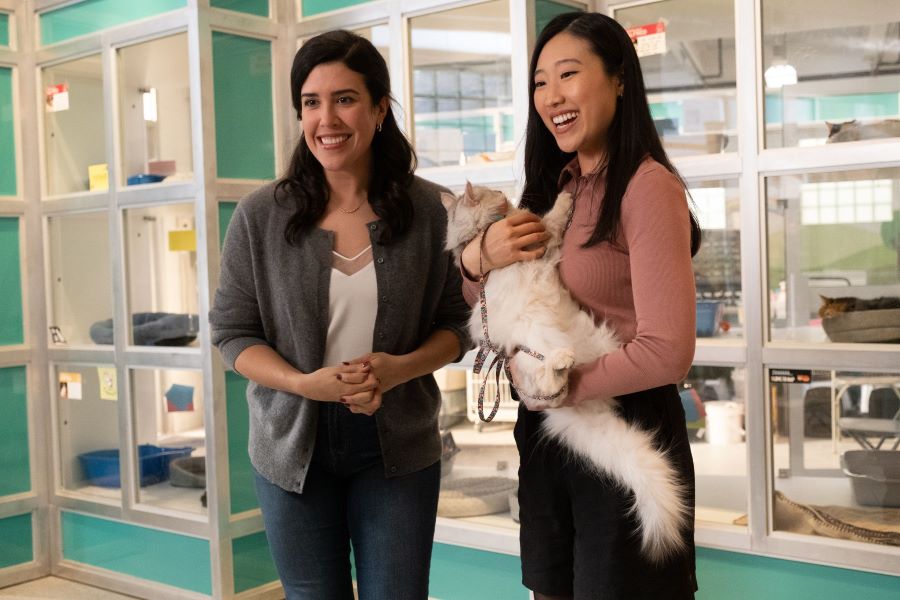 Sitcoms usually take a while to hit their stride; sometimes weeks, sometimes months. This was especially true if you go all the way back to the days of Cheers and Mary Tyler Moore. Both were such slow starters they'd likely be canceled today before they had a chance to jell. Even The Office was too locked into the British Ricky Gervais model with its American pilot; it took a few episodes to find its unique footing.
Last week's series premiere of the CBC Tuesday night comedy Strays is a case in point. Nicole Power stars once again as Shannon Ross, the rent-a-car store manager spun-off from Kim's Convenience who is now running a Hamilton, Ont., animal shelter. The pilot, in my opinion, kind of rolled over and played dead.
This Tuesday's second episode, however, is Best in Show funny.
Kudos first to Anita Kapila and Zlatina Pacheva, who have written a crackling good script. All the two-legged cast members run with it from start to finish.
The episode finds Shannon in a tizzy after one of her rookie staffers (Tina Jung) accidentally offers the bosses' pet kitty Snowball for adoption to a family with a little girl. The "faux paw" (the line is actually used in the episode) triggers a series of false assumptions and mistaken actions that is as fun and farcical as "Noises Off."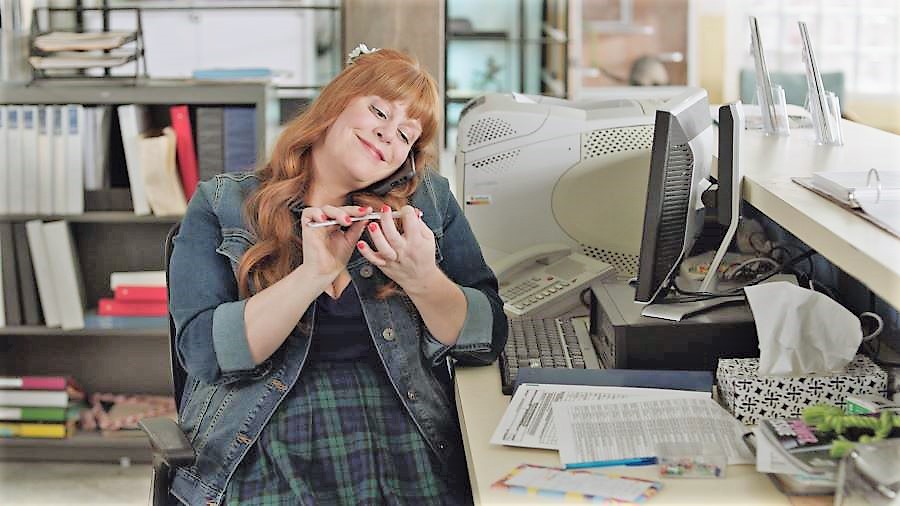 There are two other storylines, each funnier than the last. Red-haired Nikki Duval shines as Nikki, a snide slacker forced on Shannon by a pushy, job-seeking aunt. Nikki comes in super late, wants Fridays off, and brings new meaning to the term "entitled." Her fussy supervisor, Kristian (Frank Cox-O'Connell), overhears one of her endless personal calls and thinks she's pregnant. This would account for, he assumes, "the lethargy, mood-swings, all the time you spend in the bathroom."
Soon he's getting her a blanket, a decalf, a full-calf; anything she momentarily desires. Eventually we meet the faux baby-daddy and, yes, hilarity ensues.
The third storyline features always welcome Tony Nappo as the shelter's rough-around-the-edges janitor, Paul. Not going to spoil it, but his scenes (opposite Power and Kevin Vidal as shelter property manager Liam) are peaches.
In the centre of this sitcom storm is Power. Her Shannon retains many of the talkative ticks the character developed on Kim's, but here she is more the Mary Tyler Moore or the Newhart surrounded by very able second bananas. Like the strays at the centre, she has the ability to rub their ears and makes them all purr. By the end of the second episode, you'll want to adopt this show.
Created by executive producer Kevin White (Kim's Convenience, Schitt's Creek), Strays is produced by Thunderbird Entertainment and airs Tuesdays at 8:30 p.m. ET/PT on CBC and on CBC Gem.