Seth Rogan kind of nailed it Sunday night at the 73rd Annual Primetime Emmy Awards.
"There are way too many of us in this room," he said early in the three-hour and 15 minute (and seemed longer) broadcast. As he pointed out, it was supposed to be an outdoor event. Why was there a roof on the tent, he asked? "It's more important that we have three chandeliers than we make sure we don't kill Eugene Levy tonight."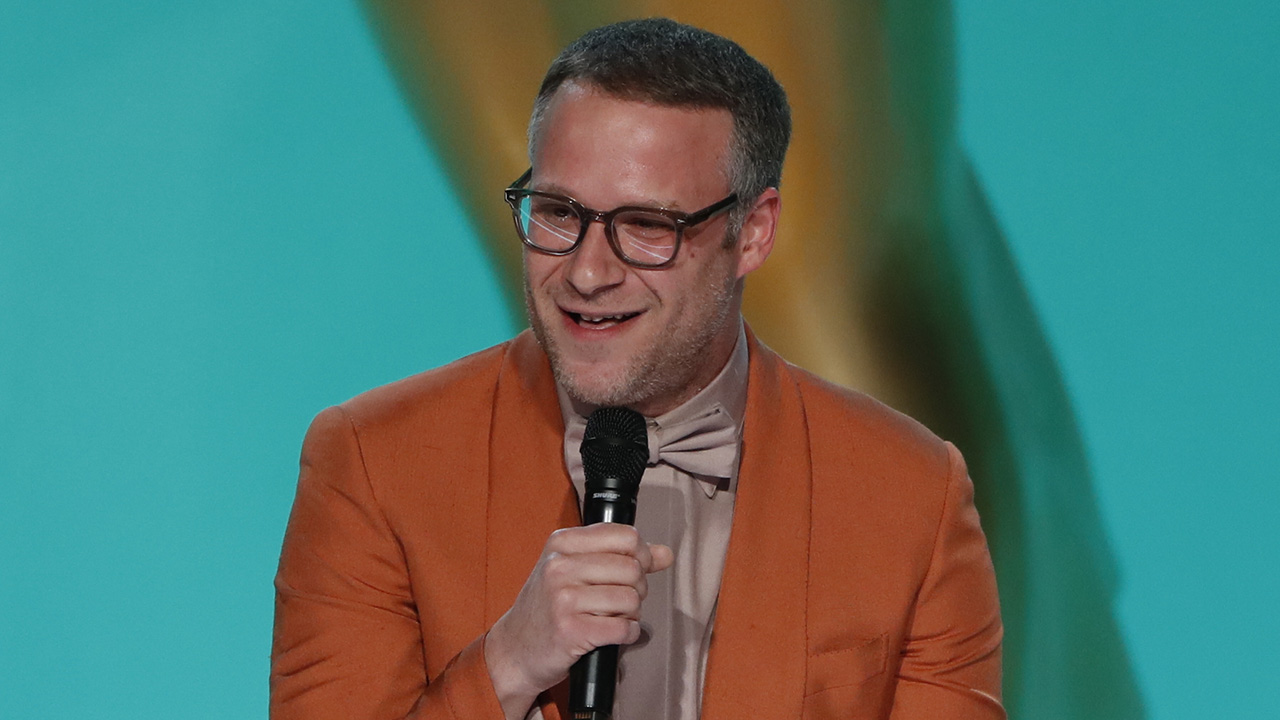 Host Cedric the Entertainer was only marginally entertaining. He quipped that notorious pot smoker Rogan had probably already "stepped outside" a few tims already by that point. Rogan may have shared whatever he was smoking with Conan O'Brien, who photo-bombed Stephen Colbert's podium moment, loudly and persistantly heckled the head of the Academy and generally stole the show. And why not? John Oliver, as he himself suggested, stole the Emmy Conan should have won for folding his late night tent several months ago after 28 years.
Cedric saved his monologue for after the first commercial break. He opened with a hip-hop-ish party starter featuring himself, fellow CBS alumni LL Cool J and Rita Wilson with Emmy DJ Ricky Watt from James Corden laying down a groove.
"That was truly insane," quipped Rogan, who likened it to when "my mom knew all the words to WOP."
There was not much drama on the night as the expected winners all won. AppleTV+'s Ted Lasso took home four Emmys, including trophies for Outstanding Comedy and lead Jason Sudeikis. Best supporting actors Hannah Waddingham and Brett Goldstein both also won, with Goldstein, whose "Films to be Buried With" podcast is worth a listen, setting some kind of record for bleeped profanity on CBS.
Jean Smart won, as expected, for her brilliant performance in HBO Max's Hacks. The 70-year-old actress also delivered a touching acceptance speech, singling out her late husband, who died toward the end of the first season of production, as well as her family, friends and fellow cast members.
The Crown also won big, with awards going to Olivia Coleman and Gillian Anderson for playing Queen Elizabeth and Margaret Thatcher and also for Tobias Menzies who played Philip and Josh O'Connor who played Charles. So many UK actors were winning at one point it seemed more like the British television awards.
Another winner was Scott Frank, executive producer of The Queen's Gambit, which won for Best Limited Drama About Chess. Have to agree with reader Marty Mascarin, however, who tweeted that Frank deserves a razzberry for "bossing down the exit cue at least three times," taking time away from other nominees and almost single-handedly accounting for the show's 15-minute overrun. He kept saying, "I'm almost done," and then rambling on for another ten minutes. Do it in the press room, Two First Names.
Also annoying: the In Memoriam segment is generally a highlight to these award things, especially since so many icons from the so-called "Golden Age" (ages?) of TV and film keep passing away. The decision, therefore, to keep the camera low on musicians Leon Bridges and Jon Batiste while the honored dead were up on screens way off in the distance was hair-brained. When you can't make out the name "Ed Asner" unless you have an 88-inch screen, something is out of whack.
Other points of interest: