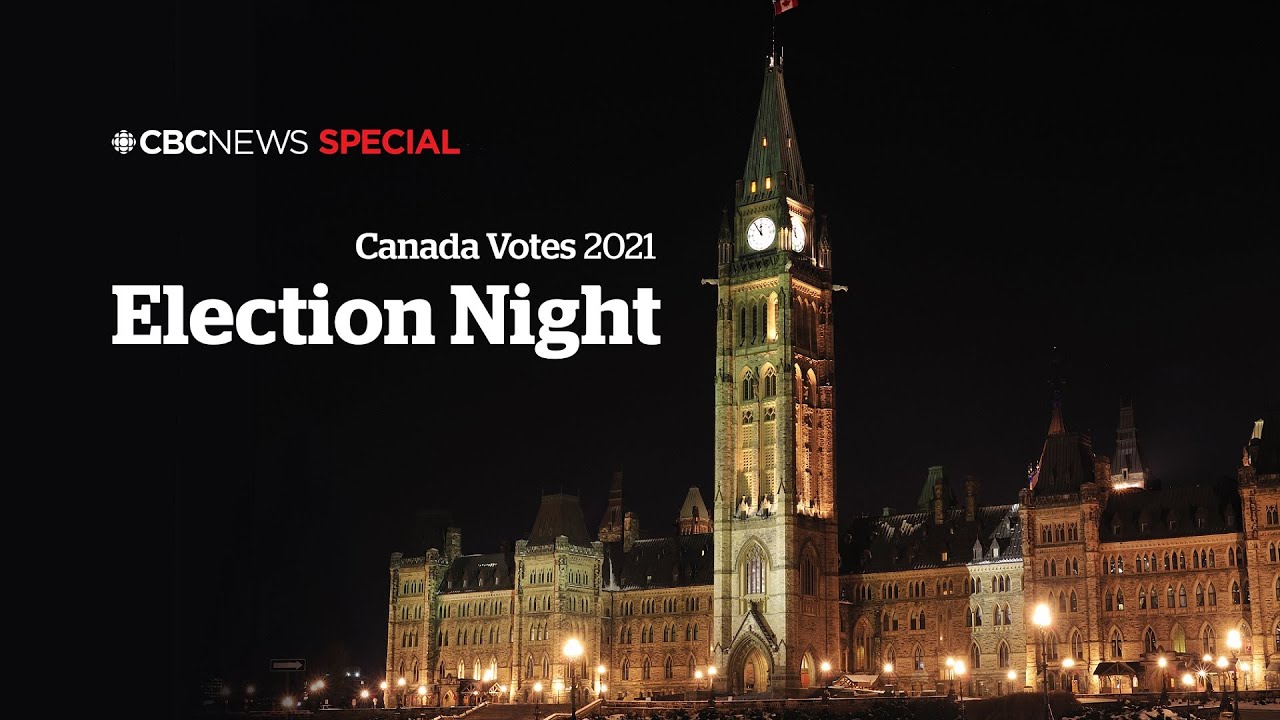 …and not just because, had the Conservatives formed the next government, Erin O'Toole campaigned to defund the public broadcaster's english TV appropriation.
CBC put out a release early Wednesday declaring that they were "Canada's top source for election news" during Monday evening's election coverage, drawing more viewers on CBC's main broadcast network and CBC News Network than any other broadcaster.
Setting aisde combined news channel results, does this also mean CBC beat CTV head-to-head as well? Check back for updates here as soon as the expected CTV release arrives.
CBC's boast, however, remains significant either way. On a regular weeknight or weekend, The CTV National News thumps CBC's The National — main channel to main channel — by more than a two-to-one margin. CBC, however, can still make the claim that on the big news nights, viewers come back to the public broadcaster.
The combined CBC/CBC News Network tally won the night from 9 p.m. to 11 p.m. with an average minute 2+ audience of 1,434,000. Based as well on Numeris data, CBC says that audience peaked around 11 at over two million. CBC also claims they won in the 25-54-year-old demo.
Measured from 6:30 p.m. through 2 a.m., which took viewers throught till the end of Prime Minister Justin Trudeau's victory speech, the combined CBC/CBC News Network audience averaged more than one million 2+ viewers.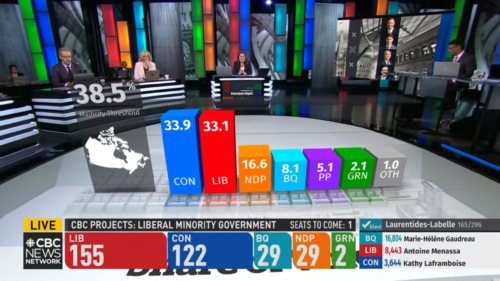 CBC also claims, as measured by Adobe Analytics, that it drew a record-breaking digital audience. On Election Day Monday, it set a single-day record with 9.4 million unique visitors. The digital jump was up significantly over the results from the 2019 election. Video views on CBC Gem increased by 43 per cent, while traffic on the CBC News app saw an 85 per cent rise.