The Toronto Maple Leafs — a drama? A tragedy? Fans can judge for themselves as a new sports documentary on the team gets October off to a something-for-everyone start. As always, check back throughout the month as many more highlights will be added in the coming weeks. UPDATED Oct. 21:
FRI/OCT. 1
All or Nothing: Toronto Maple Leafs (Prime Video). "Fifty four years since the Leafs last championship," says narrator and Toronto native Will Arnett. "And yeah, we lost again. But what happens behind closed doors is a story you'll want to see." Amazon Prime Video had access to the players, coaches and general managers. The five-episode series is the first in the streaming services planned sports documentaries.
Diana: The Musical (Netflix). This big Broadway production, starring Jeanna se Waal as the late Princess of Wales, was about to open when COVID struck. This performance was recorded without an audience in March of 2020. Netflix audiences will see it now just as it finally comes to the New York stage later this month.
The Many Saints of Newark (HBO Max; Crave). Another production pushed back due to the pandemic. This prequel to The Sopranos hails from creator David Chase and stars James Gandolfini's look-a-like son Michael as a much younger version of Tony Soprano. Alessandro Nivola, Jon Bernthal, Vera Farmiga, Leslie Odom Jr., Corey Stoll and Ray Liotta are part of the cast. The film is also being released in cinemas.
The Most Magical Story on Earth: 50 Years of Walt Disney World (ABC). Walt Disney did not live to see his second theme park open in central Florida in 1971, but his brother Roy was there, along with Mickey, Donald, Goofy and plenty of tourists.
Returning: Blue Bloods (CBS; CTV), Magnum PI (CBS; CTV), SWAT (CBS), Penn & Teller: Fool Us (The CW).
SAT/OCT. 2
Saturday Night Live (NBC; Global). Returns for a 47th season with three new cast members ( Aristotle Athari, James Austin Johnson and Sarah Sherman) and one departure after eight seasons: Beck Bennett. So Kyle Mooney is STILL there? Guest host for the opener is Owen Wilson with Kacey Musgraves as musical guest. Kim Kardashian, Jason Sudeikis and Rami Malek will host in the coming weeks. Starting this Saturday, the series will also be available to stream live on Peacock.
iHeartRadio Music Festival Part I (The CW). This Saturday entry marks the expansion of The CW to a full, seven-nights-a-week broadcaster. For if there is one thing TV needs right now it is more CW. Part II airs Sunday.
SUN/OCT. 3
Returning: America's Funniest Home Videos (ABC); Call the Midwife (PBS).
MON/OCT 4
Returning: Slasher: Flesh & Blood (Hollywood Suite). The Galloway family gather for their annual reunion on a private island. Patriarch Spencer springs some shocking news on them. Let the dismemberment commence!
TUES/OCT 5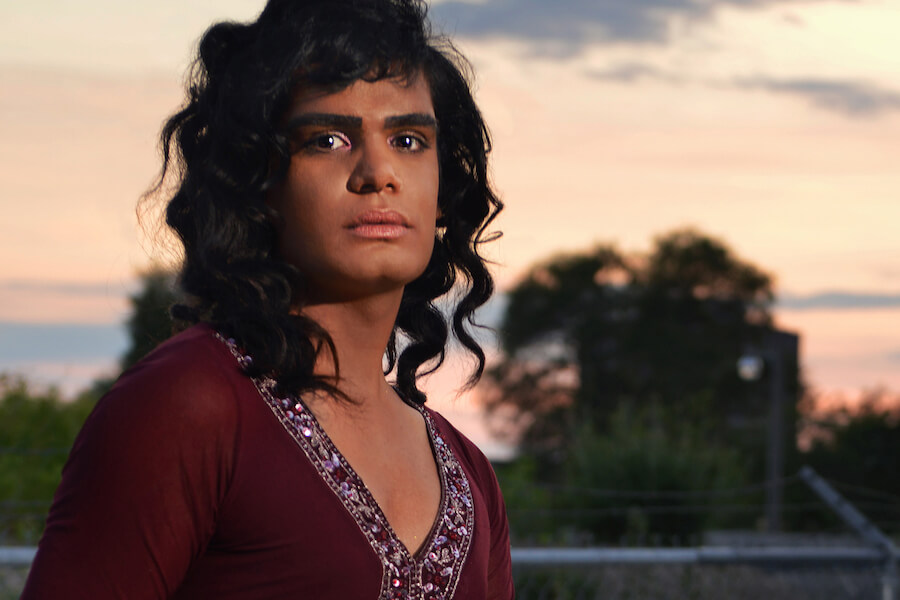 Sort Of (CBC Gem, HBO Max; coming later to CBC)). Sabi (Bilal Baig) plays a gender-fluid South Asian millennial who bartends by night and helps raise two young children of a downtown Toronto hipster family by day. As the CBC press notes suggest, Sabi feels like they're in transition in every aspect of their life. The biggest artistic swing of CBC's fall premiere schedule.
WED/OCT 6
Among the Stars (Disney+). This six-part documentary series finds astronaut Chis Cassidy on a mission to repair the multi-billion-dollar Alpha Magnetic Spectrometer.
Baking Impossible (Netflix). Host Justin Willman challenges teams of two (one baker, one engineer) to contruct desserts you can land a small plane upon. Four episodes stream immediatley, with more to follow.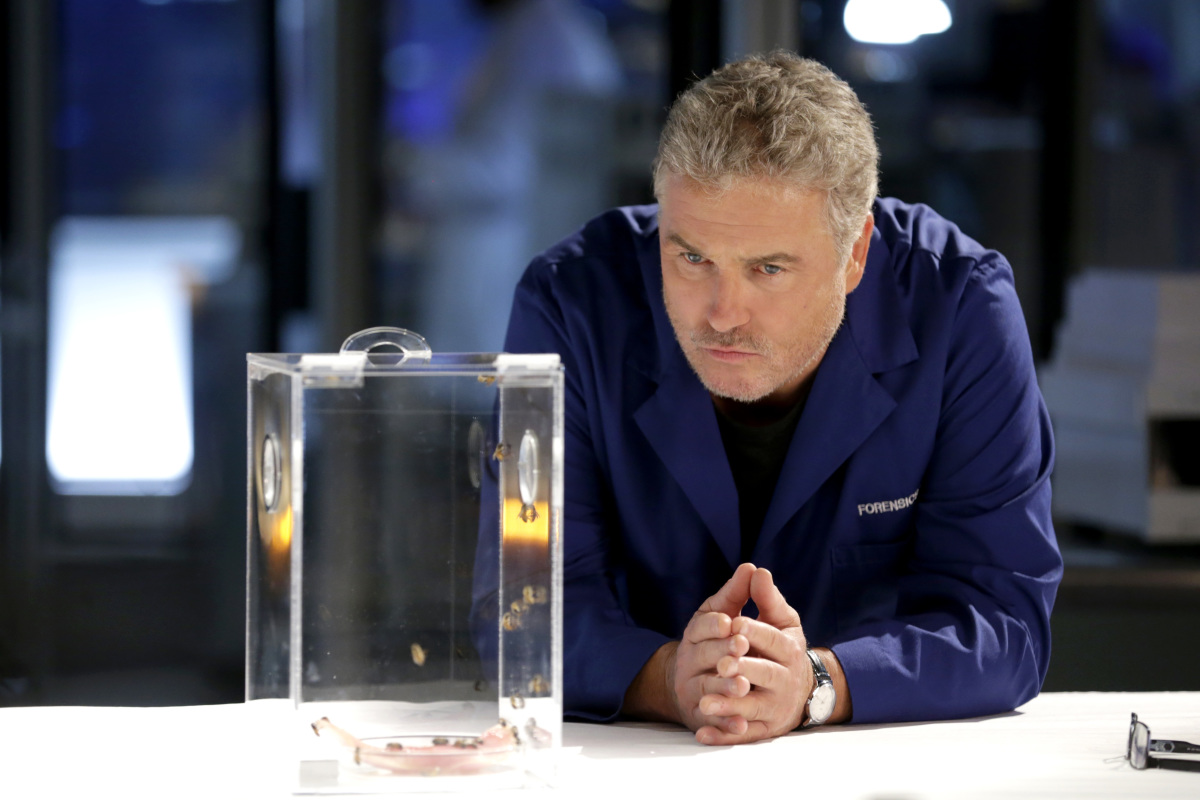 CSI: Vegas (CBS). Same as the old show, with William Petersen, Jorga Fox, Wallace Langham and Paul Guilfoyle back for more forensic cash. Who says we won't get fooled again?
Returning: Digstown (CBC); Tough as Nails (CBS). A group of new contestants all get hammered (end of series).
THURS/OCT 7
Ghosts (CBS, CTV). A high concept comedy, shot in Montreal, with Rose McIver and Utkarsh Ambudkar starring as a couple who inherit a rundown country mansion they decide to convert into a bed abd breakfast. Based on a British series and adapted by a pair of New Girl writers. Look for "Ghosts will not be seen tonight," in the listings.
One of Us is Lying (Peacock). Based on the Karen M. McManus bestseller, this drama is a murder mystery set at a high school. Eight episodes, with the first three streaming immediately.
15 Minutes of Shame (HBO Max; Crave). A documentary that looks at public shaming, a practice that has become more intense thanks to social media. Brought to you by an executive producer who should know: Monica Lewinsky. Bullies, thee media, psychologists, politicians and other experts weigh in.
Craftopia Holiday Showdown (HBO Max; Crave). YouTube sensation Lauren Riihimaki hosts four Halloween-themed episodes where crafters compete in a series of challenges in hopes of winning a $10,000 cash prize. Four more winter-themed episodes drop Nov. 18.
Returning: Bull (CBS); United States of Al (CBS); Young Sheldon (CBS, CTV)
FRI/OCT 8
Acapulco (AppleTV+). A bilingual sitcom set at a resort in Acapulco back in 1984 — when it was still cool to travel there.
Madame X (Paramount+). Madonna comes back from the grave in a concert performace shot pre-pandemic in Lisbon in January of 2020.
Muppets Haunted Mansion (Disney+). The ghost of Jim Henson comes back and finds that Disney has buggered up his puppet legacy.
A.RTIFICIAL I.MMORTALITY (Crave). This Cravce original looks at the possibilities, usding robotics, biotech and artificial inteelligence, of creating immortal versions of us humans. But will we run out of batteries?
Returning: 20/20 (ABC), Shark Tank (ABC).
SAT/OCT 9
Returning: Whose Line is it Anyway? The CW), World's Funniest Animals (The CW).
SUN/OCT. 10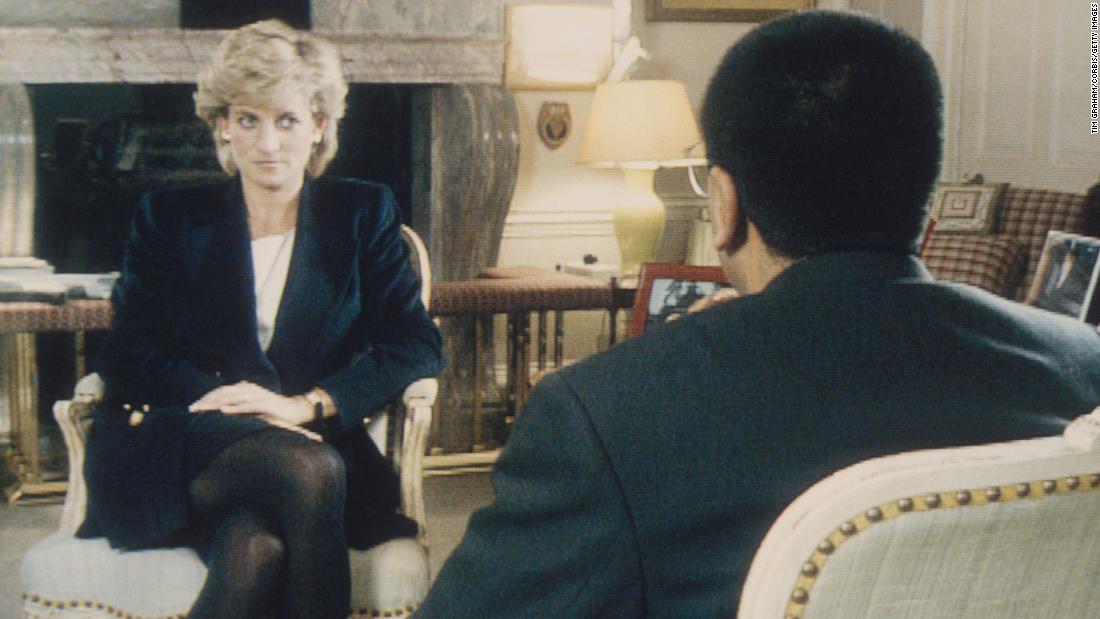 Diana (CNN). Twenty four years after her death, this six-episode documentary looks at the "People's Princess." In Part One we learn how this "Girl from Norfolk" tricked "Big Ears" into a doomed marriage.
Bachelor in Paradise Canada (Citytv). You asked for it, you got it. You didn't ask for it? You got it anyway. Paradise is a love nest somewhere in Ontario cottage country. There are 26 singles, with four crossing the border from the US Bachelor series. Vaccination certificates manditory!
Buried (Showtime; Crave). This four-episode docuseries looks at the strange case of Eileen Franklin, a mother whose sudden remembrance of a rape and murder of her best friend back in childhood led to the reopening of a case that had gone unsolved for 20 years.
Killer Camp (The CW). A reality murder-mystery competition featuring a blend of American and British actors.
Legends of the Hidden Temple (The CW). A kid-friendly game show that blends Raiders of the Lost Ark with Jeopardy. Except this show has settled on a host: Christela Alonzo.
Returning: The Equalizer (CBS, Global); NCIS: Los Angeles (CBS); SEAL Team (CBS)
MON/OCT 11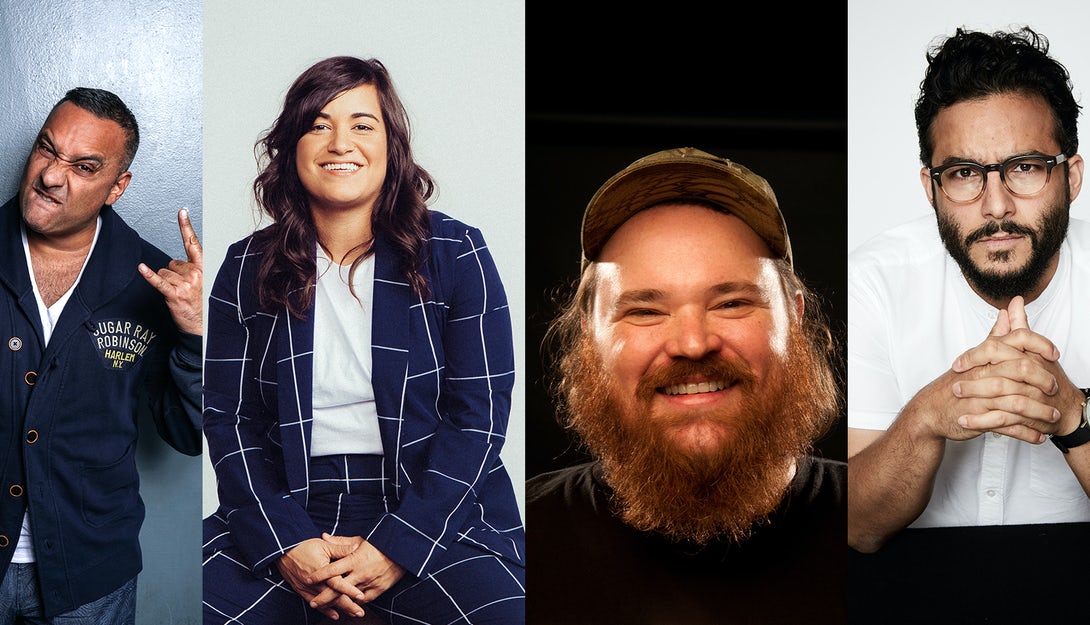 Roast Battle Canada (CTV Comedy). Hosted by Ennis Esmer, this Just for Laughs co-production pits club comic against club comic. Russell Peters, Sabrina Jalees, and K. Trevor Wilson are the judges. A second season has already been ordered.
The Baby-Sitters Club (Netflix). A new comedy-drama based on the movie.
Returning: We're Here (Season eight premiere, HBO & Crave).
TUES/OCT 12
A Night at the Academy Museum (ABC). Laura Dern and Tom Hanks host this tour of th remarkable nw Academy Museum of Motion Pictures in downtown Los Angeles. The long-awaited opening of this museum, partially located in an old department store on Whilshire Boulevard, is an all-star event with Cheer, Geeena Davis, Danny Glover, Marlee Matlin, Melissa McCarthy, Kumail Nanjiani and others guiding viewers through 120 years of Hollywood movie making.
Returning: The Movies That Made Us Season 3 (Netflix).
WED/OCT. 13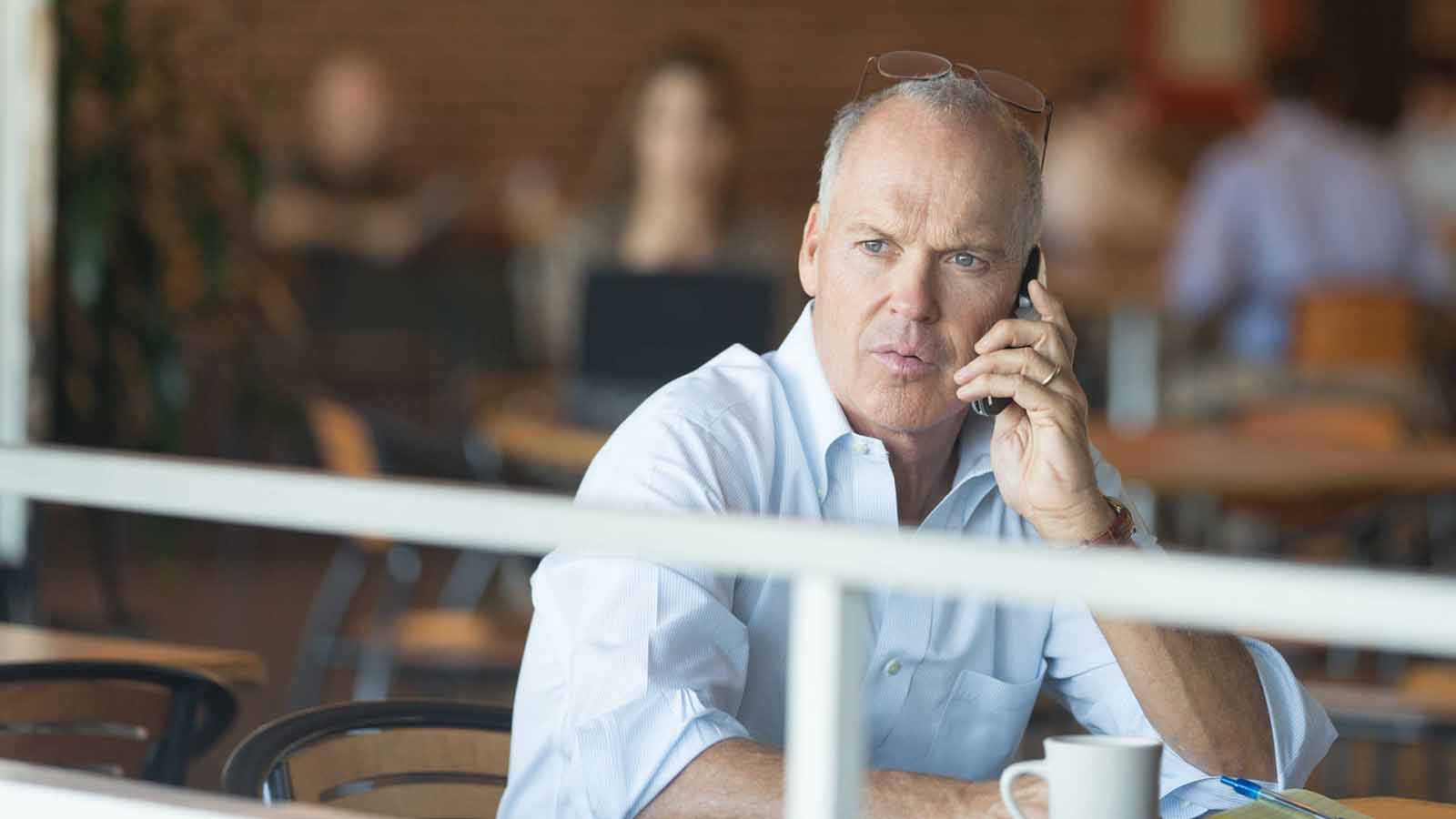 Dopesick (Hulu). This eight-episode adaptation of Beth Macy's book about the opioid crisis stars Michael Keaton, Peter Sarsgaard, Kaitlyn Dever, Rosario Dawson and others. Directed by Barry Levinson.
Returning: Batwoman; DC's Legends of Tomorrow (The CW).
THURS/OCT. 14
America's Big Deal (USA). A new reality competition which features contestants hawking "as seen on TV" type products. Whatever sells the most online to real buyers at home while the show is airing wins the competition. From the inventor of the "Miracle Mop," Joy Mangano.
Aquaman: King of Atlantis (HBO Max). A new, animated DC series featuring the voices of Cooper Andres, Gillian Jacobs and Thomas Lennon.
The Kids Tonight Show (Peacock). Like Jimmy Fallon's grown-up version, except children ages 9 to 12 take turns hosting. One of the writers is just 16. Kids named Letterman or Conan need not apply.
What Happened Brittany Murphy? (HBO Max, Crave). This two-part docuseries looks at the short career of Brittany Murphy. The actress, known for "Clueless" and "8 Mile," died of pheumonia at 32 in 2009.
Pheobe Robinson: Sorry, Harriet Tubman (HBO, Crave). A new stand-up special from the 2 Dope Queens star.
Returning: B Positive (CBS, CTV); Legacies (The CW); Dragon's Den (CBC); Big Timber (History). Canada's Drag Race Season 2 (Crave).
FRI/OCT. 15
Halloween Kills (Peacock). This sequel to the 2018 "Halloween" reboot sees Jami Lee Curtis, Judy Greer, Will Patton and Andi Matichak return for more slasher thrills.
Home Sweet Home (NBC). Ava DuVernay is behind this reality show where two families from different walks of life trade places for a week.
I Know What You Did Last Summer (Prime Video). This new adaptation of the teen horror series premieres with four episodes. You know, kids, you could just watch the originals, they aren't that old.
The Velvet Underground (AppleTV+). Another music documentary, this time about Lou Reed's hypnotic little rock band that sprung from artist Andy Warhol's experimental film scene. Surviving members John Cale and Moe Tucker are interviewed. Also in theatres.
"Spiral: From the Book of Saw" (Starz, Crave). The ninth installment from the "Saw" film franchise stars Chris Rock and Max Minghella as detectives on the trail of a series of grisly murders. Why can't murderers be neater?
SUN/OCT. 17
Succession (HBO; Crave). Two years since the last new episode, this hit returns with newcomers Sanaa Lathan and Linda Emond joining stars Adrien Brody, Hope Davis and Alexander Skarsgard in this tale ripped off from the real-life Rupert Murdoch clan.
Returning: Heartland; Great Canadian Baking Show (CBC).
MON/OCT. 18
Wakefield (Crave). This eight episode Australian drama is set in a psych ward. Rudy Dharmalingam stars as a top psych nurse who begins to lose his own grip.
Howie Mandel & Friends: Don't Sneez on Me (The CW). Standup comedy special.
Tues/Oct. 19
"The Body Remembers When the World Broke Open" and "The Incredible 25th Year of Mitzi Bearclaw" (Crave). Two moving features from Crave's Indigenous Stories Collection. Both were well received at the 2019 Toronto International Film Festival.
Queens (ABC, CTV). Eve, Brandy, Naturi Naughton and Nadine Velazquez play four members of a '90s hip-hop act atteempting a comeback 25 years later. Didn't Tina Fey already turn this into a comedy with Girls5Eva?
Returning: The Bachelorette (ABC).
WED/OCT. 20
Superstar: Robin Williams (ABC). Biography special about the late comdian, already gone seven years. Weighing in on the much-missed comdian are many of his peers such as Paula Poundstone, Howie Mandel, Pauly Shore, Louis Black and Jimmy Walker as well as actors such as Bryan Cranston.
Found (Netflix). Director Amanda Lipitz looks at three adopted American teenage girls who discover that they are all blood-related cousins from China. Lipitz is the aunt of one of the girls. Airing in advance of national adoption month in November.
THURS/OCT. 21
Dune (HBO Max, Crave). The long-delayed update on the 1984 feature, adapted from Frank Herbert's sci-fi classic, stars Timothee Chalamet, Rebecca Ferguson, Oscar Isaac, James Brolin, Zendaya, Javier Bardem, Jason Momoa and other laugh riot actors. Also in cinemas.
Amazon Unpacked: The Human Cost of Convenience (CBC, CBC Gem). This Fifth Estate documentary looks at the hell Amazon workers go through just to bring you all that toilet paper you've been hoarding. Mayor Patrick Brown of Brampton tells how he learned about a COVID outbreak in his city, leading to a temporary Amazon plant shut down.
Sex, Lives & goop (Netflix). Gwyneth Paltrow sets out to change people's sex lifes one bottle of massage oil at a time in this couple's therapy reality show.
Returning: Tribal Season Two (APTN).
FRI/OCT 22
"Oscar Peterson: Black & White" (Crave). Billy Joel, Jon Batiste, Quincy Jones, Ramsey Lewis, Herbie Hancock, and Branford Marsalis join a list of extraordinary musicians paying tribute to the Montreal-born jazz icon. A film by Barry Avrich.
Inside Job (Netflix). Yet ANOTHER adult animated sitcom, this centered around a secret and extremely dysfunctional government group behind all the world conspiracy theories. Voices: Lizzy Caplan, Christian Slater, Tisha Campbell, Bobby Lee. 10 episodes.
Invasion (AppleTV+). Shamir Anderson and Sam Neill star in this big-budget, 10-episode alien invasion drama. If you think things are srewed up on Earth now, just wait.
Returning: The Nature of Things (CBC).
SAT/OCT 23
Ricky Valez: Here's Everything (HBO, Crave). Taped in Brooklyn, this stand-up comedy special from executive producers Judd Apatow and Pete Davidson features Valez goofing on his roots in Queens, N.Y.
SUN/OCT. 24
Curb Your Enthusiasm (HBO, Crave). Larry David returns for the 11th season over 20 years. Bill Hader, Jon Hamm, Albert Brooks, Patton Oswalt, Woody Harrelson, Lucy Liu and Tracey Ulman get drawn into Larry's world.
Returning: Insecure (HBO). It's the Great Pumpkin, Charlie Brown (PBS).
MON/OCT. 25
The 4400 (The CW). A re-boot of the sci-fi drama that aired on USA Network from 2004-2007. The premise: 4400 people disappeared without a trace over the past century. Suddenly, they re-appear, haven't aged a day and have no memory of what the hell happened to them — and they can't believe The Leafs still haven't won a Stanley Cup.
THURS/OCT. 28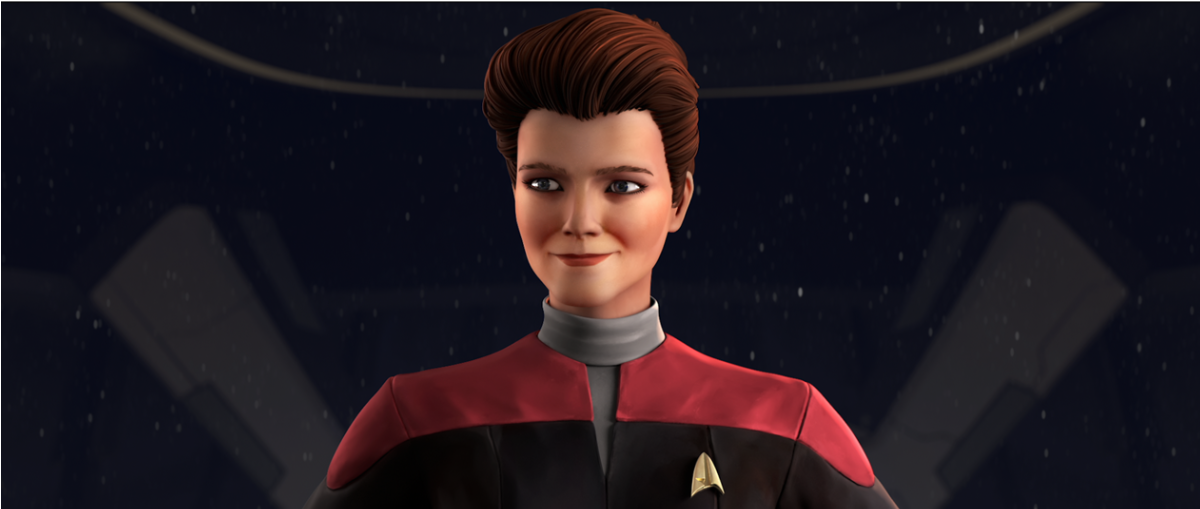 Star Trek: Prodigy (Paramount+, Crave, CTV Sci-Fi). Shields up! Another attempt to mind meld with younger viewers and get them to watch anything Star Trek. This animated spin-off (one of three now on the air) follows a motely crew of young aliens who boldly go out into the galaxy, searching for a better future. Daveed Diggs, Jameela Jamil, Jason Alexander, and Robert Beltran provide voices.
Love Life (HBO Max, Crave). Remember Anna Kendrick starring in this last year? The second season of this anthology series turns its focus on a man (William Jackson Harper) trying to re-adjust to the dating world after a longtime relationship ends. Jessica Williams, Chris Powell, Punkie Johnson, and Ego Nwodim also are featured in season two with Blair Underwood, Nick Thune, Leslie Bibb, and Kendrick recurring.
FRI/OCT. 29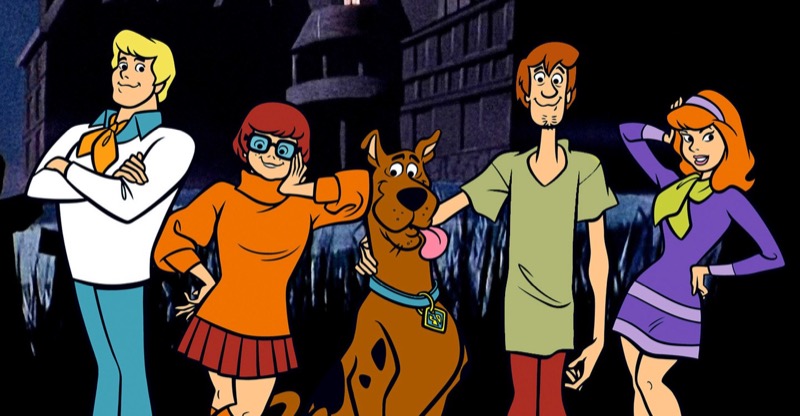 Scooby-Doo, Where Are You Now? (The CW). Here is a trip for Saturday morning cartoon fans who grew up in the late '60s/early '70s. The animated Scooby-Doo gang — Fred (voiced by Frank Welker), Daphne (Grey Griffin), Velma (Kate Micucci), Shaggy (Matthew Lillard) and Scooby-Doo (Fred Welker) — drive that groovy van into the Warner Bros. studio lot and investigate a new mystery. There they meet animation historian Jerry Beck, Seth Green (Family Guy), Simpsons' producer David Silverman, Weird Al Yankovic and Saturday Night Live alumnus Cheri Oteri and others influenced by the original series. The Hanna-Barbera series began 52 years ago, in 1969, with America's Top 40 host Kasey Kasdem as the original voice of Shaggy.
Dreamland: The Burning of Black Wall Street (CBC, CBC Gem). This two-part Passionate Eye documentary looks at the horrific events 100 years ago in May and June,. 1921, when hundreds of African American residents of Tulsa, OK, were slaughtered in a shocking mass murder. More than 35 city blocks were razed. Directed by Salima Koroma, executive produced by LeBron James, Maverick Carter, Jamal Henderson, and Philip Byron. (Part Two is on CBC Gem only, same day.)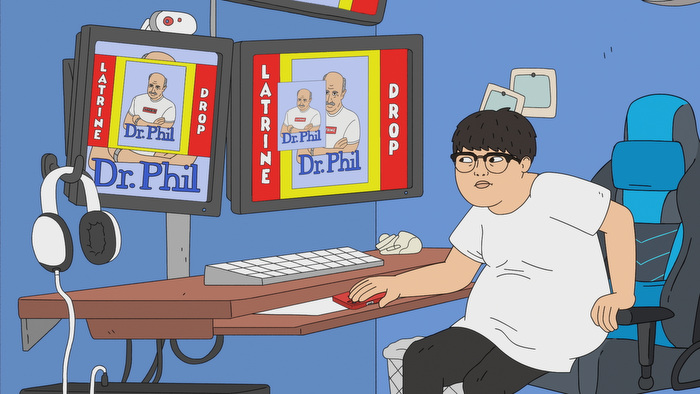 Fairfax (Prime Video). This eight-episode animated comedy is about four middle school best friends who are trying to be cool growing up in a gritty part of Los Angeles. Joining the young voice cast are guest voices Pamela Adlon, Yvette Nicole Brown, John Leguizamo, Billy Porter, JB Smoove and even Dr. Phil.