It was great fun reconnecting with Graham Yost on this week's episode of brioux.tv the podcast. Press the white arrow about to listen to the entire conversation.
One of TV's busiest executive producers, Yost's credits include being showrunner on the Peabody award winning series Justified, excutive producer on The Americans and Sneaky Pete and writing episodes of Band of Brothers and The Pacific. That's an impressive run of shows boasting great writing, acting and entertainment.
While we talk about his career, including his start writing epsiodes of Herman's Head, he was happy to shift the focus on his famous father, the late, great Elwy Yost. For 25 years, from 1974 through 1999, Elwy hosted TVO's Saturday Night at the Movies.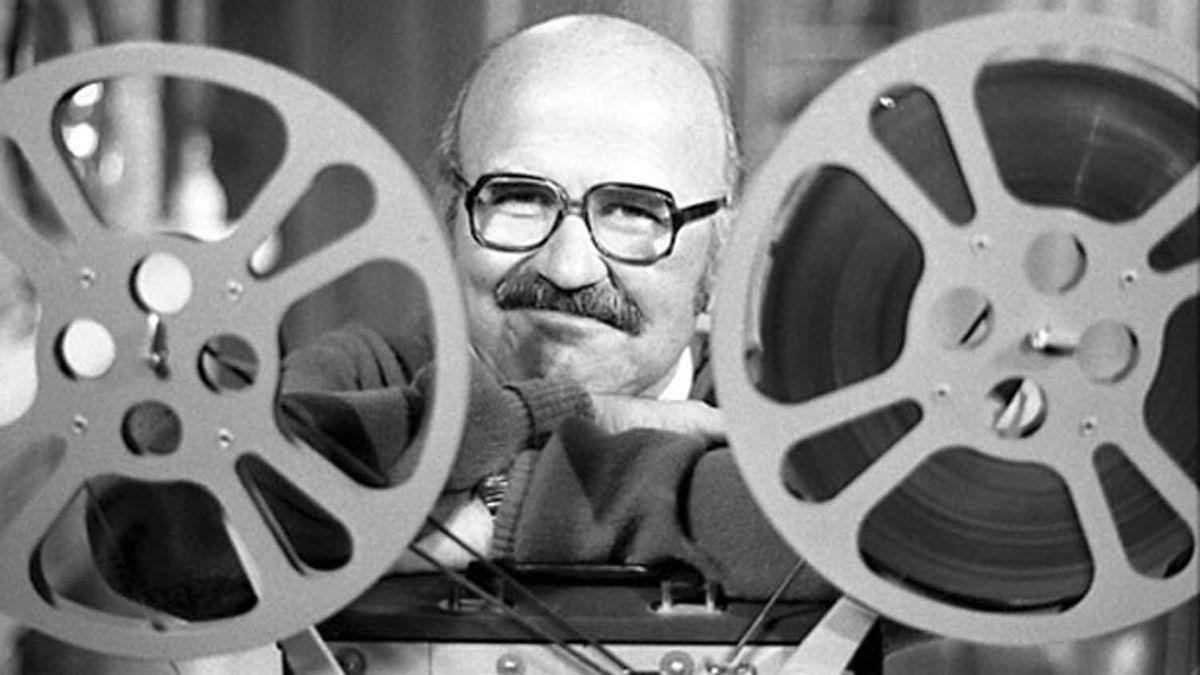 Those were years before Turner Classic Movies came along and offered classic films uncut and commercial free. I can still remember seeing the words "Not to be copied" super-imposed over great films such as "Citizen Kane" on Saturday Night at the Movies. Only in Ontario would you get a polite request not to press record on your VHS machine and expect viewers to obey.
Graham can bee seen this Saturday (and so can I, briefly) as TVO presents the documentary "Magic Shadows — Elwy Yost: A Life in Movies." It airs in Elwy's old, familiar timeslot, Saturday night at 8 p.m. ET. More on that in a later post.
Graham shares some wonderful stories about his dad on the podcast, including the time — in 1994 at a Chinese Theatre screening of screenwriter Graham's breakthrough feature "Speed" — a young Quentin Tarantino introduced himself as an unabashed Elwy fan.
He also talks about how Elwy was only too happy to expose his two sons to films most dad's would have skipped as too instense and adult. For example: he took Graham, then nine, to see Sam Peckinpah's bloody western "The Wild Bunch." Yost Senior believed intensity in the hands of the right director would provide illuminating life lessons for any impressionable offspring.
Graham clearly took those lessons to heart. We intersected a bit as students of the University of Toronto. I seem to recall him being in the same class at an "Art of Film Comedy" course with Czech author Josef Skvorecky. Maybe I'm dreaming this now but it seems that there were a few future filmmakers in that class, including documentarian Ron Mann, Anne of Green Gables executive producer Kevin Sullivan, art house auteur Atom Egoyan, Hardy Boys and The Listener producer Peter Mohan and Yost.
Graham was also drummer in a band called The Lavamen with a few friends I knew from the U of T newspaper The Varsity, including B.J. del Conte and Paul Budra. Yost says he still keeps his drum kit handy in his office.
Yost is certainly not resting on his Laurels — or his Hardys. When I spoke with him earlier this month, he was just back from The UK where he is currently executive producing two new series for AppleTV+. Both boast casts to rival his earlier works:
Slow Horses, a series about M16 screw-ups based on the Mick Herron books, stars Gary Oldman, Rosalind Eleazar, Olivia Cook, Kristin Scott Thomas and Jonathan Pryce.
Wool stars Rebecca Ferguson, Rashida Jones, Harriest Walter, Tim Robbins, Common and David Oyelowe and looks at a group of people living underground in order to avoid the toxic atmosphere on the Earth above.
As he suggests on the podcast, Yost was glad to have signed Rebecca Ferguson before her star shot up with the recent release of "Dune."
There are plenty of other surprises on the podcast episode. Please listen in, and thanks again to Graham for taking the time to share some great stories about his dad and his own career.