Summer's here and the time is ripe for dancing in the street. Or watching all the game and competition shows that flood back onto broadcast network schedules. Or the much cooler shows coming this month on streaming services. I'll have to wait until the end of the month, however, to see the second season return of one of my favourite scripted shows, Only Murders in the Building.
This handy list will keep growing throughout the month as more shows are added. Please check back often. UPDATED June 22.
WED/JUNE 1
The Real Housewives of Dubai (Bravo). Yes they are.
THURS/JUNE 2
Borgen (Netflix). A new, delayed, fourth season of the Danish drama finds former prime minister Birgitte Nyborg (SIdse Babett Knudsen) now serving as Foreign Affairs minister with press agent Katrine Fonsmark (Birgitte Hjort Sorensen) becoming a TV news director. Like The West Wing, minus all the repetative, smarty-pants Sorkin dialogue.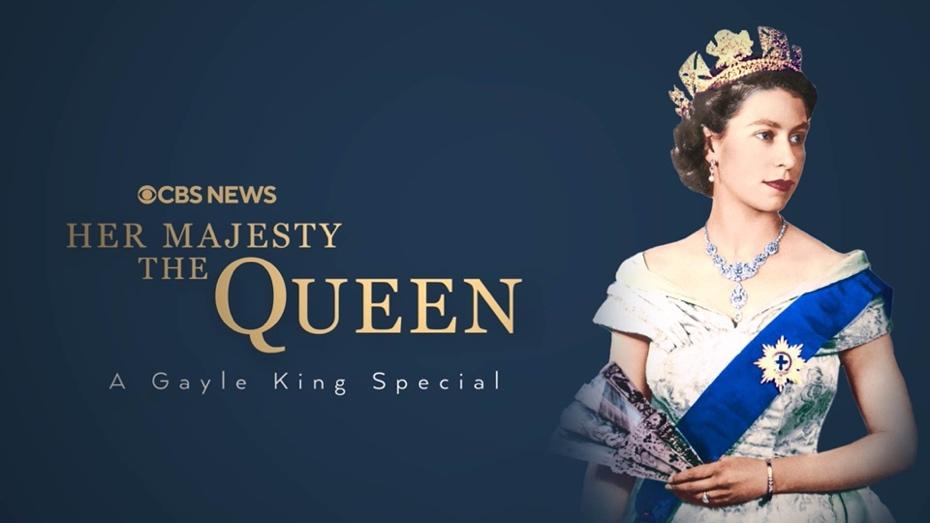 Her Majesty The Queen: A Gayle King Special (CBS). King salutes Queen in this hour-long news special which will mark the Platinum Jubilee of Queen Elizabeth II. SIr Paul McCartney, who once wrote a ditty about Her Magesty, is among the Brits who salute.
This is Going to Hurt (AMC+; Sundance Now). Ben Whitshaw stars as a British OG-GYN doctor in this seven-episode, critically-acclaimed BBC series. Based on Adam Kay's medical memoir.
The Orville: New Horizons (Hulu; Crave). I thought this Star Trek homage from Seth MacFarlane was cancelled, but turns out it was just resting long enough to switch from Fox to Hulu. Look for new stars Anne Winters and Bruce Boxleitner and listen for Norm Macdonald's final role as thee voice of Yaphit.
FRI/JUNE 3
Fire Island (Hulu). Jane Austen's Pride and Prejudice is updated as a modern day queer rom-com. Bowen Yang, Torian Miller, Matt Rogers, Tomas Matos, and Margaret Cho star as a group of friends who head to a Long Island resort destination.
Returning: The Boys (Prime Video); P-Valley (Starz; Crave); Physical (AppleTV+).
SUN/JUNE 5
2022 MTV Movie & TV Awards (MTV). Vanessa Hudgens hosts. Jack Black received the comedic genius award. Live from some tent in California.
Watergate: Blueprint for a Scandal (CNN). 50 years alter, we breal into Watergate again with this documentary series. John Dean and other primary figures still with us sift through the ashes.
MON/JUNE 6
Irma Vep (HBO; Crave). Alicia Vikander stars in this miniseries as an American actress in Paris set to star in a remake of the silent film "Les Vampires." Seems she really sinks her teeth into the role. Tom Sturridge, Byron Bowers, Carrie Brownstein, Adira Arjona, Fala Chen, and Vincent Macaigne also star and look for Kristen Stewart to make an appearance.
Returning: Rosewell, New Mexico (The CW).
TUES/JUNE 7
That's My Time with David Letterman (Netflix). The Bearded One talks to comedians performing stand up at the recent Netflix is a Joke comedy festival in Los Angeles.
WED/JUNE 8
Hustle (Netflix). Adam Sandler plays a basketball scout who hopes his new Spanish discovery vaults him back into the big leagues.
The Janes (HBO; HBO Max; Crave). This documentary looks at the Jane Collective, a Chicago-based group that performed over 11,000 illegal abortions in the days before Roe v. Wade. Directed by Emma Pildes and Tia Lessin.
Ms Marvel (Disney+). Marvel gets its first Muslim superhero when Kamala Khan, a nerdy Muslim-American teen from New Jersey (Iman Vellani) suddenly gets shape-shifting super powers. How does she explain this to her mom? The six-episode series was shot in the US and Thailand. Look for the character to join the Marvel Universe on the big screen in 2023.
THURS/JUNE 9
Faking Hitler (Hollywood Suite). In 1983, a journalist claimed to find the scoop of the century — the lost diaries of Adolph Hitler. A few days and a few million marks later, however, STERN magazine determined that the diary was a fake. This six-part series looks back at the scam and at Germany in the 1980s, a time when the split nation was about to come together and the shame of the past could finally — for some — be reduced to a joke.
Queer as Folk (Peacock). This series centres around a diverse group of friends in New Orleans who are impacted by a tragedy. Devin Way, Fin Argus, Ryan O'Connell, Johnny Sibilly, and Jesse James Keitel star, with Kim Cattrall, Juliette Lewis, Ed Begley Jr., and Lukas Gage in recurring roles. Not a remake of the Showtime series from the early 2000's, but a new series based on a British LGBTO drama from around the same time.
FRI/JUNE 10
Beyond Infinity: Buzz and the Journey to Lightyear (Disney+). This behind the drawing tables documentary sets up the launch of the new Disney/Pixar feature, coming to cinemas June 17. Chris Evans, not Tim Allen, voices Buzz, and this is his big screen action movie backstory.
Dirty Daddy: The Bob Saget Tribute (Netflix). Comedy peers gather to salute Bob Saget, the Full House star who died at 66 earlier this year.
For All Mankind (AppleTV+). Edi Gathegi (The Blacklist) joins the cast for season 3, which jumps forward in time to the early 1990s and follows the race to mount the first manned mission to Mars. One episode streams each Friday.
SAT/JUNE 11
Amy Schumer's Parental Advisory (Netflix). Comedy special.
SUN/JUNE 12
75th Annual Tony Awards (CBS). Ariana DeBose hosts.
Becoming Elizabeth (Starz; Crave). Alicia von Rittberg (above) plays a teenage Elizabeth Tudor, who weathered a turbulent political struggle before she ascended the throne. Eight frothy episodes.
Time 100: The World's Most Influential People (ABC). I hope they spell my name right this time.
MON/JUNE 13
Pete Davidson Presents: The Best Friends (Netflix). A new comedy special from the former SNL playa.
Returning: Roast Battle Canada (CTV Comedy). Back for a second season of obscenity-laced humiliation and cruelty.
TUES/JUNE 14
Halftime (Netflix). Remember Jennifer Lopez's Super Bowl halftime performanc? This documentary by Amanda Mitcheli shakes it up again.
Jane & Lily: Ladies Night Live (Netflix). Jane Fonda and Lily Tomlin, of course. They've made two movies since Frankie & Grace ended. Jane's 84, Lily's 82.
WED/JUNE 15
God's Favorite Idiot (Netflix). The husband and wife team of Melissa McCarthy and Ben Falcone are behind this comedy. It's about a tech support worker (Falcone) who is hit by lightning, stars to glow and so naturally is seen as a messenger of God. McCarthy plays his co-worker. Kevin Dunn plays his boss and Leslie Bibb plays, well, Satan.
Iron Chef: Quest for an Iron Legend (Netflix). In case there wasn't already enough iron in your diet. Alton Brown hosts with Curtis Stone, Dominique Crenn, Marcus Samuelsson, Ming Tsai, and Gabriela Cámara among the chefs.
THURS/JUNE 16
The Old Man (FX; opens June 17 on Hulu). Fit and ready after a medical hiatus, Jeff Bridges headlines this seven-episode series as Dan Chase, a former CIA agent on the run from his past. John Lithgow plays an ex-colleague who is now on his trail. Amy Brenneman, Alia Shawkat, Gbenga Akinnagbe, and E.J. Bonilla round out the cast. Series opens with two back-to-back episodes.
Father of the Bride (HBO Max; Crave). This update of the already undated movie is centred around a Cuban-American family and stars Andy Garcia and Gloria Estefan.
Leave No Trace: A Hidden History of the Boy Scouts (Hulu). Be prepared — this is another sad story of documented abuse, over many years. From Ron Howard and Brian Grazer. When Opie calls you out, you can start taking away the merit badges.
Snoop Dogg's F*cn Around Comedy Special (Netflix).
FRI/JUNE 17
The Lake (Prime Video). This shot-in-Ontario Amazon original stars Jordan Gavaris (Orphan Black) as Justin, a gay dad who re-connects with the teenage daughter Billie (Madison Shamoun) he gave up in his teens. He takes her to the idylic cottage of his youth only to find his father has left the place to his estranged sister (Julia Stiles). Terry Chen, Jon Dore and Carolyn Scott also star. Loosely based on executive producer Julian Doucet's real backstory.
Cha Cha Real Smooth (AppleTV+). This Sundance Award winner stars Cooper Raiff as a 22-year-old college grad from New Jersey who starts a career as a motivational dancer/party starter. An encounter with a mom and her autistic young daughter (Dakota Johnson and Vanessa Burghardt) changes his life. Brad Garrett, Leslie Mann also star.
Jerry and Marge Go Large (Paramount+). Bryan Cranston and Annette Bening star in this based-on-a-true-story feature about a retired couple who win the state lottery — then spend the winnings sprucing up their hometown. Larry Wilmore, Rainn Wilson, Anna Camp, and Michael McKean round out the cast.
Watergate: High Crimes in the White House (CBS). A 50th anniversary look back at Nixon, etc.
Sound of Freedom: A Juneteenth Celebration (ABC).
SAT/JUNE 18
Indigenous Day Live (APTN). This year's live event, in-person for the first time in three years, originates from the Forks in Winnipeg. The 2022 theme, "Celebrating Our Lands," will feature artists from across Canada with a special emphasis on women and members of the LGBTQ+ community. The live, two-hour national broadcast begins at 10 p.m. National Indigenous Peoples Day is June 21.
SUN/JUNE 19
The Road to Here: The Errol Ranville Story (CBC; CBC Gem). Errol "C-Weed" Ranville finds fresh meaning in his music after a tragic car crash in this special celebrating National Indigenous People's Day.
The 2022 Indspire Awards (CBC; CBC Gem). Twelve recipients from First Nations, Inuit and Metis communities are honoured.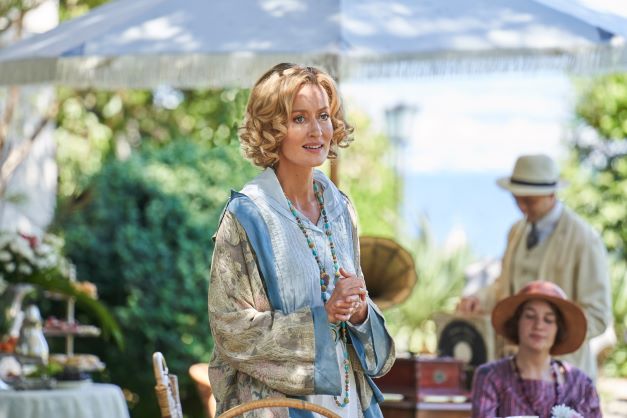 Hotel Portofino (PBS). Natascha McElhone (Californication) stars in this six-episode series as part of a privileged British family who open a ritzy hotel on the Italian Riviera in the roaring '20s.
Returning: Flatbush Misdemeanors (Showtime; Crave).
MON/JUNE 20
Mind Over Murder (HBO; Crave). A six-part documentary about the "Beatrice Six" who were convicted of a 1985 killing. Five of them confessed. New DNA evidence, howevr, exonerated all of them — after they'd already served a combined 70 years in prison! New episodes drop every Monday.
WED/JUNE 22
Chernobyl: The Lost Tapes (HBO). This documentary is a follow up to the 2019 miniseries featuring newly uncovered archival footage as well as interviews with nuclear plant employees.
THURS/JUNE 23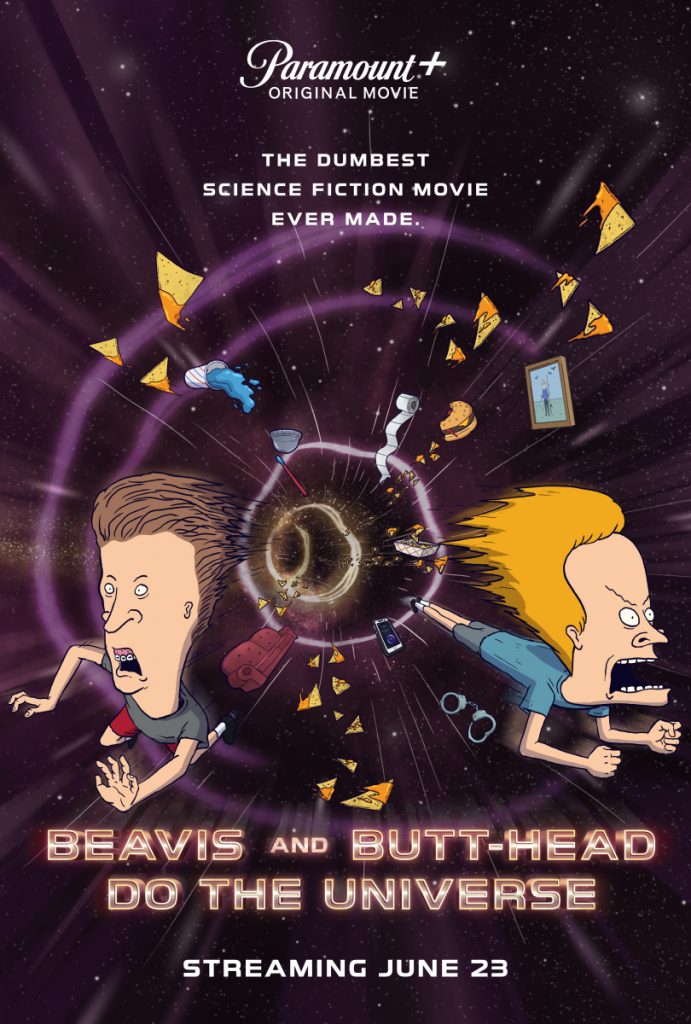 Beavis and Butt-Head Do The Universe (Paramount+). Being marketed as promising "to sit atop all future lists of the Dumbest Science Fiction Movies Ever Made." Our heroes wind up at space camp through "creative sentencing" from a juvenille court judge (as opposed to a Mike Judge) in 1998. They ruin a mission and are left for dead in space only to emerge through a black hole back on Earth in 2022. Features the voices of Mike Judge, Gary Cole, Chris Diamantopoulos, Nat Faxon, Brian Huskey, Chi McBride, Tig Notaro, Stephen Root, Andrea Savage, Martin Starr and Jimmy O. Yang. Paramount+ is now also the exclusive home of the full library of over 200 remastered "Beavis and Butt-Head" episodes; a new series is due later this year.
Gordita Chronicles (HBO Max; Crave). Set in 1985, this 10-episode coming of age comedy follows Cucu "Gordita" Castelli (Olivia Goncalves) as she leaves Santo Domingo and moves to Miami with her parents and older sister, all in pursuit of the American Dream. Pilot episode directed by Eva Longoria, who is also an executive producer..
FRI/JUNE 24
Loot (AppleTV+). Maya Rudolph stars as Molly Novak, who has to make do with billions of dollars after her husband leaves her. She takes action by getting involved in a charity foundation established in her name. The 10-episode series also stars Mj Rodriguez, Ron Funches, and Joel Kim Booster. Launches with three episodes.
The Deanne Smith Experience (Crave). Stand up comedian Deanne Smith talks dating, break-ups and all her unread emails in the special taped last summer at the Just for Laughs comedy festival in Montreal.
Returning: The Chi (Showtime; Crave). Season Five.
SUN/JUNE 26
Westworld (HBO; Crave). It seems like this sci-fi drama has been gone a long time. It returns for a fourth season with eight new episode. We join the Artificial Intelligence uprising in progress. Evan Rachel Wood, Thandie Newton, Ed Harris, Jeffrey Wright, Tessa Thompson, Luke Hemsworth, Aaron Paul, and Angela Sarafyan return as does James Marsden as Teddy Flood.
TUES/JUNE 28
Only Murders in the Building (Hulu; Disney+). Season Two of my favourite series from 2021 picks up whre it left off last fall. The main trio, Steve Martin, Martin Short, and Selena Gomez, now find themselves murder suspects and the focus of a competing true crime podcast. Meanwhile, Amy Schumer has temporarily moved into Sting's place in the Manhattan apartment complex. Shirley MacLaine, Cara Delevingne, Michael Rapaport and Short's former SCTV colleague Andrea Martin also join the cast with Nathan Lane, Tina Fey, and Amy Ryan back in support.