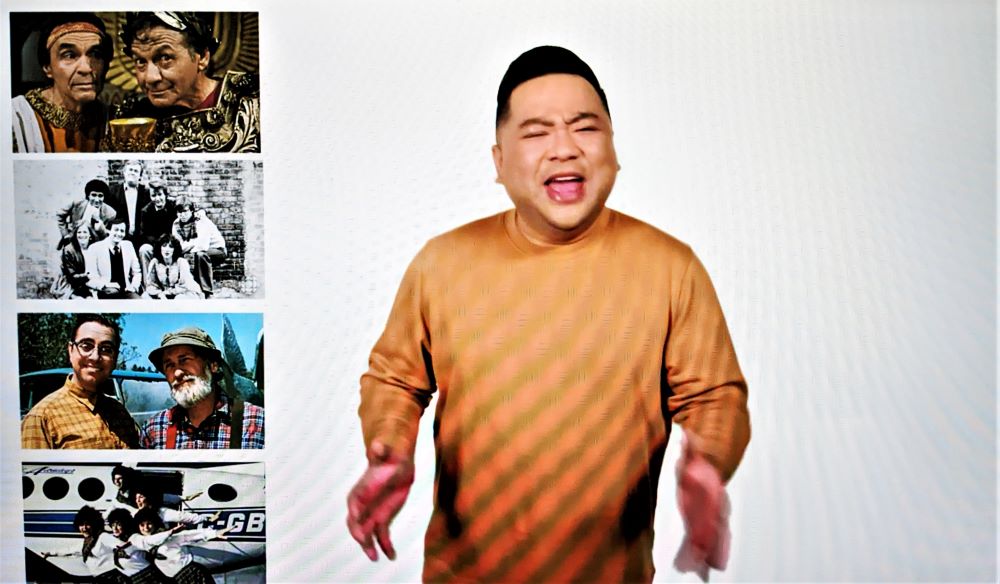 CBC could have called Wednesday's virtual 2022-2023 presentation, This Upfront Has 27 Minutes.
Hosted by Andrew Phung from Run the Burbs and Kim's Convenience (above), the public broadcaster's sizzle reel was heavy on clips and light on talking heads. Phung promised "thrills and chills" and then gave way to the networks' Executive Vice President, Barbara Williams.
The industry veteran was quick to wave the Olympic flag. CBC recently signed a deal to be the host broadcaster for another decade of Games coverage. CBC ratings were higher during the recent Winter Olympic Games in Beijing but the lift was not spectacular (time zones and the pandemic were a factor). The Games did put the network on a par with the private networks for a few weeks and jacked up the number of streams on CBC Gem.
Williams also touted the network's radio and other audio platforms, including the most-listened to stable of podcasts in Canada.
Where the network lags behind, ratings-wise, is in the highly-competitive English television race. As Williams said on Wednesday's presentation reel, "We're No. 1 in what matters most — and that's being Canadian."
While Williams, who kept Global competitive for many seasons, would love to be No. 1 in 25 to 54-year-olds, she has earned the right to wave the flag. CBC, thanks to a big leg up from tax payers, offers a far wider and more diverse menu of all-Canadian programming than the private network simulcasters. She sees her challenge now in finding stories that reflect the changing face of Canada.
One example this fall is Bollywed, a 10-episode reality series about a family-owned bridal superstore in Toronto's Little India neighbourhood. Think of the multi-generational Singh family as the Osbournes of the wedding business.
CBC has five new titles in an expanded drama slate, including one starting in July: Skymed is a first responders medical rescue series set in the remote North. Natasha Calis (Nurses), Nadjiwon (Batwoman), Praneet Akilla (Nancy Drew), and Rebecca Kwan (Taken) are among the ensemble.
Fall sees the launch of The North Water, an hour-long, six-episode Canada-UK co-production. Set in 1859, it is set aboard an Arctic whaling ship on an impossible mission; Colin Farrell is among the frost-bitten headliners.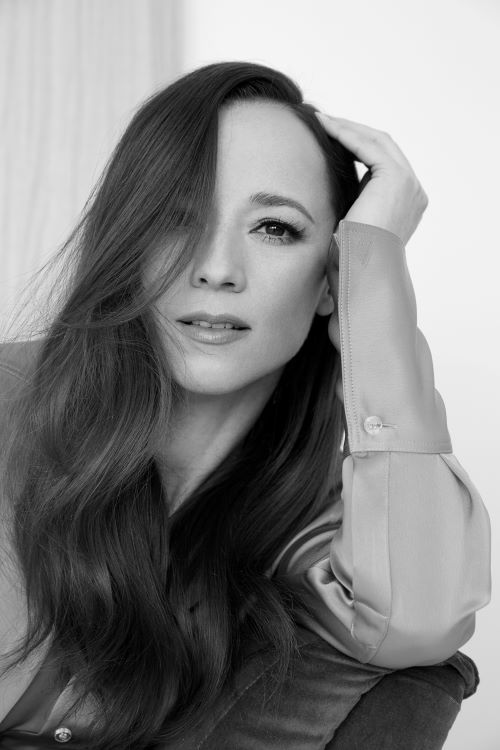 Banked for January and beyond are Essex County, a five-part series set in a small town Ontario farming community. It is based on a graphic novel trilogy. Also set for 2023 is Plan B, a six-episode time-travel series adapted from a French-lauguage Radio-Canada drama. The premise sounds a bit like the recent US series Ordinary Joe in that the main character has a chance to go back in time and follow his "Plan B" or second chance. Patrick J Adams from Suits stars opposite the ever watchable Cardinal costar, Karine Vanasse (left).
Later in 2023, CBC will team with APTN and launch Bones of Crows, a five-part First Nations drama told through the eyes of Cree matriarch Aline Spears (depicted by four different actresses through the decades). The series could not be more timely, with Spears a residential school survivor.
Returning dramas include Murdoch Mysteries (24 more episodes in its 16th season, which is already in production); Heartland (back for 15); East coast dramas Diggstown and Moonshine (where Allan Hawco joins as a regular) and Toronto lensed Pretty Hard Cases. A surprise cancelation, after four seasons: Coroner, which was a million-a-week hit in Season One.
Phung returned to celebrate CBC's comedy legacy. Joining the schedule in the fall are two new comedy series: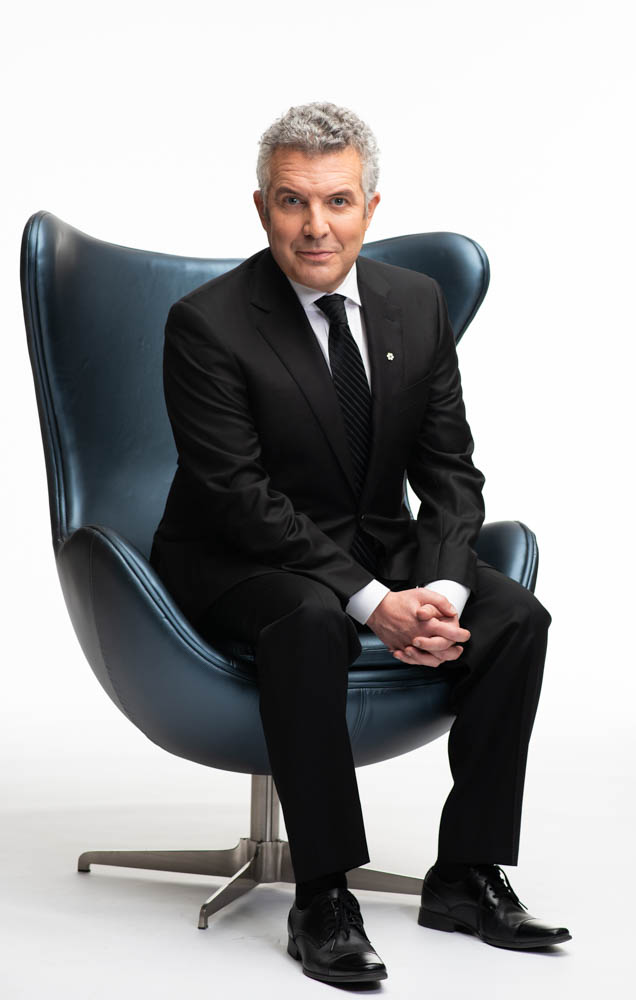 Comedy Night with Rick Mercer brings one of the network's biggest stars back as the ringmaster of an eight-episode series. The series is being resourcefully spun off from Mercer's current Just for Laughs cross-Canada live comedy tour. Among those joining Rick on the road are Sophie Buddle, D.J. Demers, Dakota Ray Hebert and Dave Merheje, the latter so funny on the Hulu comedy Ramy.
Fakes is another example of CBC partnering up to bank a series. That annual appropriation sounds massive but split four ways, french and english, TV and radio, resources can quickly run out. Teaming up with a partner such as Netflix on Fakes makes sense; it takes a global village to fill a schedule.
Fakes is about two best high school friends who get rich by creating a fake ID empire. Can they keep one step ahead of the feds? Emilija Baranac (To All the Boys I've Loved Before), Jennifer Tong (Grand Army), and Richard Harmon (The 100) star.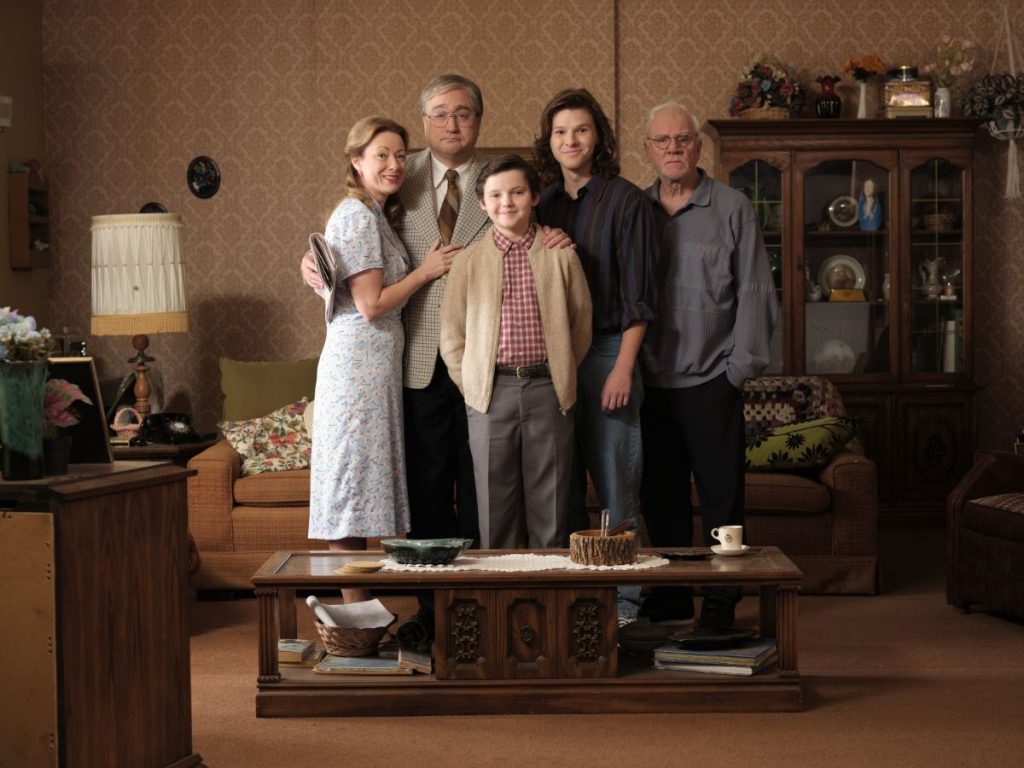 Returning comedies include This Hour Has 22 Minutes (for a 30th season); Workin' Moms (for a seventh), and several second year shows: Son of a Critch (CBC's biggest hit in Season One), Strays, Run the Burbs, and Sort Of. Not renewed was Tall Boyz, which had short ratings (albeit a passionate cult following).
On the reality front, the new eight-episode series Canada's Ultimate Challenge will have six coaches, including Donovan Bailey and Clara Hughes guiding teams of every day citizens through a coast-to-coast obstacle course. In the GTA, we call that commuting.
In returning reality news, Robert Herjavec returns after a decade away from the Dragon's Den. That series begins its 17th season. Family Feud Canada is also back for a fourth with Gerry Dee again as host. Still Standing and The Great Canadian Baking Show are also back.
Further details on CBC's 2022-2023 season can be found here.
Upfronts for Canada's private networks will take place next week. Rogers/Citytv goes first June 7, followed by Corus/Global on the 8th and Bell/CTV on the 9th.