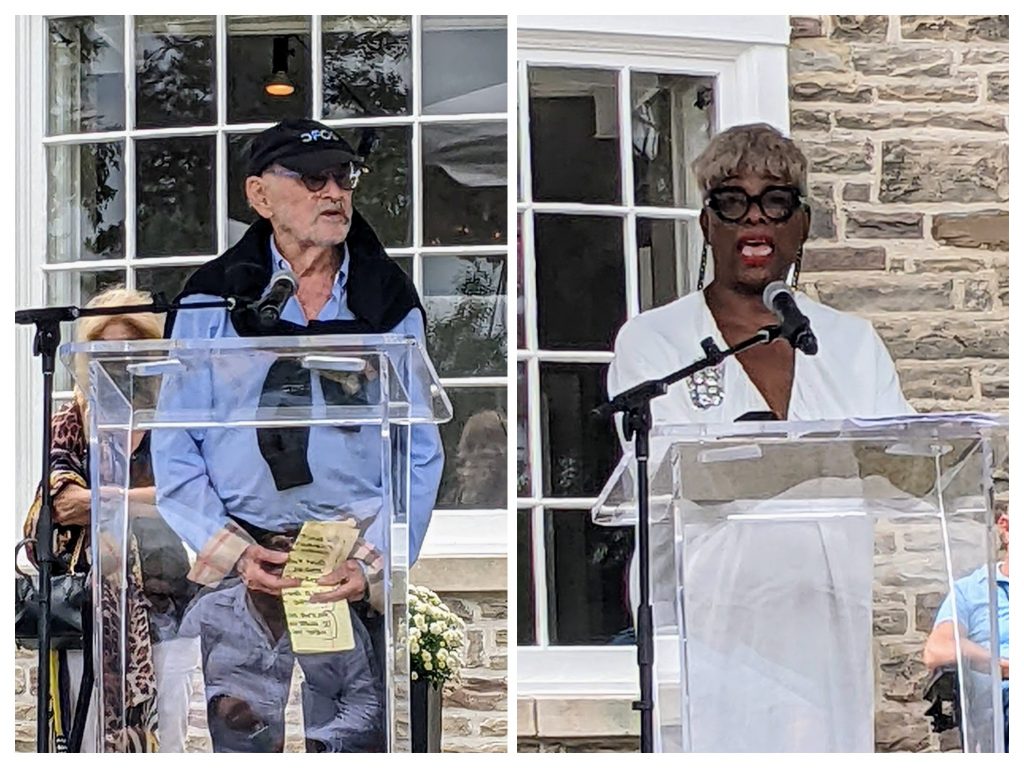 I've always found it a great privilege to attend an annual Canadian Film Centre homecoming event during the Toronto International Film Festival. Once a simple Barbecue for film industry insiders, it has grown into an annual fundraiser celebrating a new generation of Canadian storytellers, many of them graduates of the CFC film and television programs.
Sunday's event in Toronto, as always held on the lawns of the former Windfields Estate, was, as CFC chair of the board of directors Christina Jennings suggested, a coming out party for Maxine Bailey. She is the executive director of the CFC, appointed in April of 2021. COVID safety precautions, however, postponed some of the usual film centre gatherings, with Sunday's TIFF event the first in two years.
The CFC is now in its 35th year and boasts around 1,900 alumni. It was founded in 1988 by the dean of Canadian movie directors, Norman Jewison.
"This place has grown and flourished beyond my wildest dreams," Jewison, 96, told the industry crowd assembled before him.
He also took time to mourn the passing of another 96-year-old this week: Queen Elizabeth II. Both Jewison and HRH were born in 1926.
"I just want to tell you a little story about her connection to this place," he said, referencing the stone walls of the stately Windfields Estate manor behind him.
It turns out Elizabeth once spent the night there.
"We know Queen Elizabeth was always interested in breeding horses and racing. She had her bedroom right up there," he said, pointing to a second-storey window. "They used to bring Norther Dancer and parade him around the grounds because he was such a great breeding stallion."
For context, Northern Dancer was owned by E.P. Taylor — Lord of the Windfields Estate before it was donated to the city and eventually to the CFC. The horse was considered the "sire of sires," and was the first Canadian-bred thoroughbred to win the Kentucky Derby. That was back in 1964.
"It's all about connection, isn't it?" said Jewison, who held tight to notes but didn't need them, because, as he has proven all his life, he is full of good stories.
He directed his next words to "all the young filmmakers out there:
"I just can simply say, find a good story. Just tell stories that move us to laughter and tears, and maybe reveal a little bit of truth about our selves."