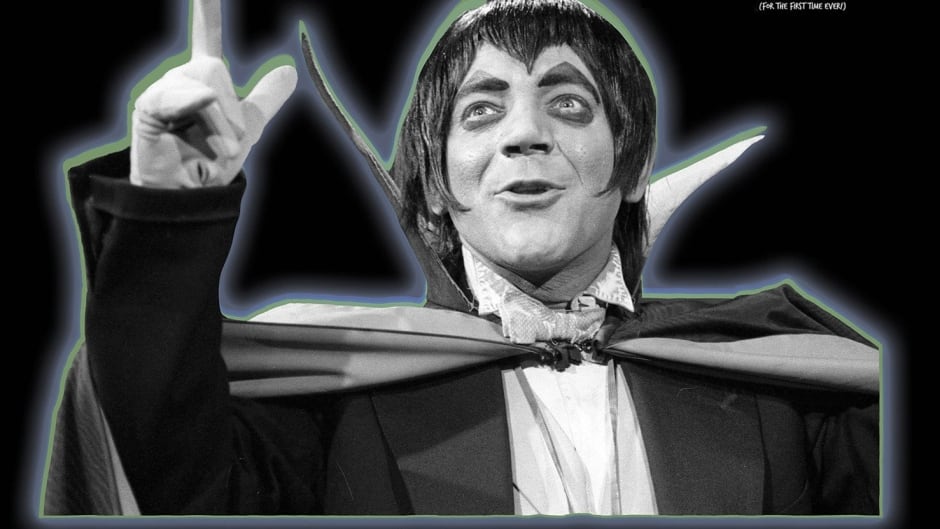 The castle lights, as they used to say on The Hilarious House of Frightenstein, are growing dim. This month brings a bevy of Halloween-themed goodies, including the usual "Shocktober" movie marathon on brioux.tv sponsor Hollywood Suite.
As usual, check back throughout the month as this listing will be constantly updated. UPDATED Oct. 19
SAT.OCT. 1
Halloween in Hollywood (NBC). This special-slash-infomercial, hosted by Chris Hardwick from Universal Studios, promotes the theme park's Halloween Horror Nights. In a cross-promotion plus, look for a message from "Halloween Ends" star Jamie Lee Curtis.
Returning: Saturday Night Live (NBC; Global). The opening credits will be longer for this 48th season. After an off-season house-cleaning, gone are Aristotle Athari, Aidy Bryant, Pete Davidson, Kate McKinnon, Alex Moffat, Kyle Mooney, Chris Redd, and Melissa Villaseñor. Joining the long-running sketch series are Marcello Hernandez, Molly Kearney, Michael Longfellow and Devon Walker. Miles Teller from "Top Gun: Maverick" hosts the first show back with Kendrick Lamar as musical guest.
SUN/OCT. 2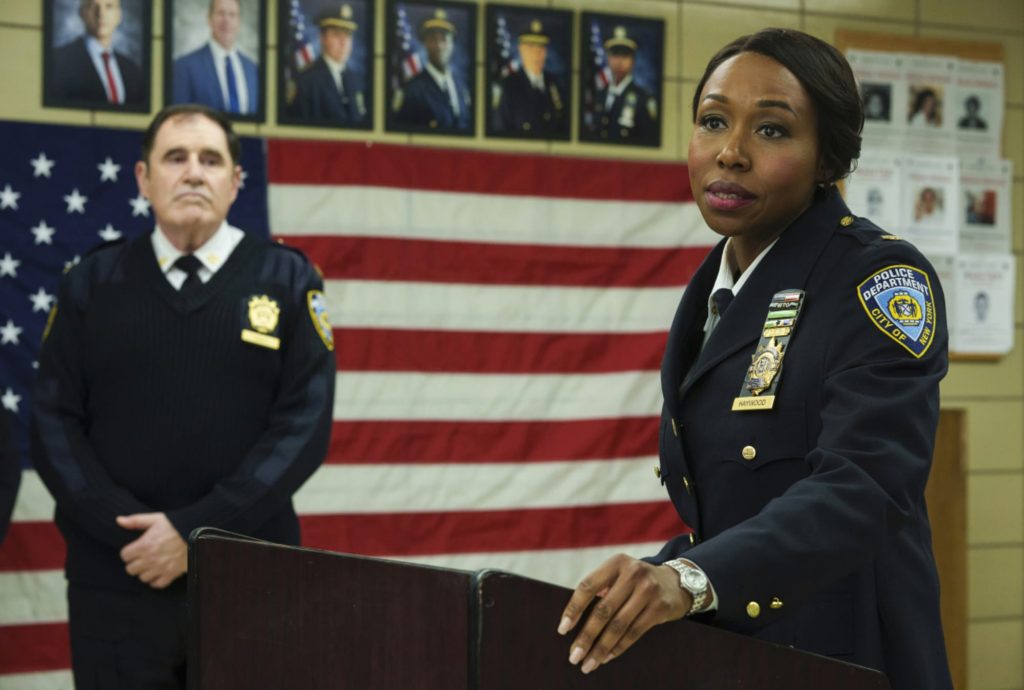 East New York (CBS, CTV). Hill Street Blues moves to the eastern edge of Brooklyn and forward four decades. Amanda Warren, Jimmy Smits, Kevin Rankin, Richard Kind, and Ruben Santiago-Hudson star.
Interview with a Vampire (AMC). The Anne Rice novel gets the series treatment. Sam Reid stars as Lestat, with Jacob Anderson from Game of Thrones sinking his teeth into the role of Louis. Already renewed for a second season so, doesn't suck. Recommended if you're looking for something in a jugular vein.
Nothing Compares (Showtime, Crave). A documentary about Irish singer Sinead O'Connor, the cueball chanteuse who tore up a picture of the pope on Saturday Night Live and kinda was never heard from again. From Belfast-born director Kathryn Ferguson.
Returning: Heartland (CBC), Moonshine (CBC), America's Funniest Home Videos (ABC), The Equalizer (CBS; Global), Great Canadian Baking Show (CBC), Island of Bryan (HGTV)
MON/OCT. 3
Returning: The Good Doctor (ABC; CTV).
TUES/OCT. 4
Hasan Minhaj: The King's Jester (Netflix). A new standup comedy special from the very funny comedian who should still be doing Patriot Act. From Brooklyn.
WED/OCT. 5
The Real Love Boat (CBS; ). A deadly cruise ship-full of COVID-19 threatens to wipe out the world's supply of reality show singles in this dating competition series hosted by Rebecca Romijn and Jerry O'Connell.
Mr. Harrigan's Phone (Netflix). Donald Sutherland stars as an elderly neighbour who befriends a lonely teen (Jaeden Martell) in this intriguing adaptation of the Stephen King novella. Gives new meaning to the term, "Call waiting." Written by John Lee Hancock and produced by Ryan Murphy.
THURS/OCT. 6
Alaska Daily (ABC, CTV). A disgraced New York reporter (Oscar winner Hilary Swank) tries to re-start her career in far off Anchorage, Alaska, where she can see Russia from her house! Jeff Perry, Matt Malloy, and Meredith Holzman also star.
A Friend of the Family (Peacock). A girl keeps getting kidnapped over and over by an obsessed neighbour, freaking out her family. Anna Paquin, Jake Lacy, Colin Hanks, Mckenna Grace, and Lio Tipton star. Nine episodes, with three at once launching the series.
Pennyworth: The Origin of Batman's Butler (HBO Max). This is the third season of this series, was was previously on Epix.
Returning: Grey's Anatomy (ABC; CTV), Station 19 (ABC; CTV), Going Native (APTN).
FRI/OCT. 7
Catherine Called Birdy (Prime Video). Lena Dunham (Girls) writes and directs this adaptation of a children's novel set in the 13th century. Bella Ramsey, Billie Piper, and Andrew Scott star.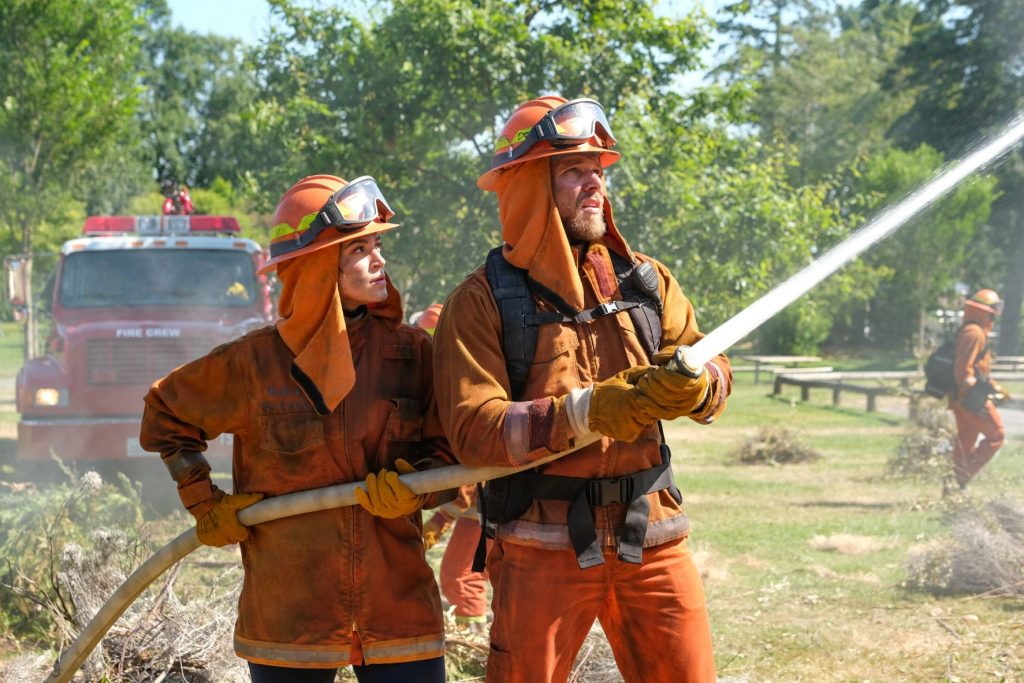 Fire Country (CBS). Max Thieriot (SEAL Team) stars in this series about a bunch of hosers putting out fires in Northern California. Like Chicago Fire, but further west and busier.
The Lincoln Project (Showtime, Crave). A five-part series about the Super PAC of current and former Republicans who are dead set against the re-election of Donald Trump.
Luckiest Girl Alive (Netflix). Mila Kunis stars as in this movie about a successful businesswoman who has to confront her past when a documentary filmmaker starts poking into her teenage years. Scoot McNairy, Connie Britton, Finn Wittrock, and Jennifer Beals also star.
The Mole (Netflix). Remember way back when Anderson Cooper used to host this? Now it is Alex Wagner behind this revival of an old ABC competition series where a dirty mole starts finking on others. Airs over three weeks.
Returning: Blue Bloods (CBS; CTV), S.W.A.T. (CBS; Global), The Problem with Jon Stewart (AppleTV+), Marketplace (CBC).
SUN/OCT. 9
Returning: NCIS Los Angeles (CBS, Global).
MON/OCT. 10
Returning: Avenue 5 (HBO, Crave). This is still on? The disappointing lost in space series starring Hugh Laurie as captain of an intergalactic love boat drifts back after a long COVID delay. "The ship has hit the fan" is the tag line. See Avenue Q instead. Known in Canada as Avenue 5, Leafs Nothing.
TUES/OCT. 11
The Winchesters (The CW). A Supernatural spinoff, because that series didn't last nearly long enough. This prequel features Drake Rodger and Meg Donnelly playing the parents of the characters played in the old series by Jensen Ackles and Jared Padalecki. Ackles narrates the new series.
WED/OCT. 12
Diggstown (CBC, CBC Gem). The fourth and final season of this Halifax-based legal drama finds crusading lawyer Marcie Diggs (Vinessa Antoine) in her toughest fight for justice. The final six-episodes also features Natasha Henstridge, Antoinette Robertson (Dear White People) as Vivian; Brandon Oakes, C. David Johnson, Nicole Muñoz, Shailene Garnett, and Dwain Murphy.
THURS/OCT. 13
The Watcher (Netflix). Based on a true story, this miniseries from producer Ryan Murphy is about a married couple who build their dream home in New Jersey — only to be gooned by some letter-writing neighbourhood stalker. Naomi Watts, Bobby Cannavale, Jennifer Coolidge, Mia Farrow, and Margo Martindale star.
FRI/OCT. 14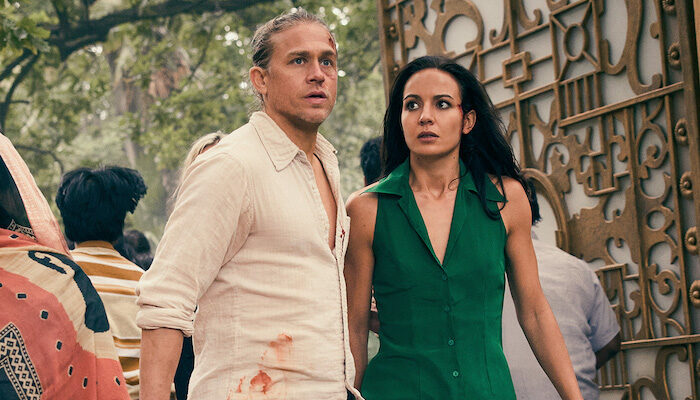 Shantaram (AppleTV+). Charlie Hunnam (Sons of Anarchy) stars in this big-budget action series playing an Australian fugitive on the lam in Bombay (where this series was shot). Opens with three episodes, then one-a-week for another nine. Based on the internationally best-selling novel by Gregory David Roberts.
Halloween Ends (Peacock). Jamie Lee Curtis's final pumpkin project should free up time to work with that other Mike Myers. Opens same day in cinemas.
NAVALNY (Crave). Canadian premiere of director Daniel Roher's fascinating documentary following Russian opposition leader Alexei Navalny who was poisoned in August of 2020. Shot in Germany as Navalny worked to try to identify his poisoners — not matter the risks.
High School: Season One (Freevee). Heard of Tegan and Sara? This drama is based on the best-selling memoir of the twin sister singing duo. They're played here as high schoolers by Tailey and Seazynn Gilliland. Cobie Smulders, Kyle Bornheimer, and Nate Corddry all guest. Set in Calgary in the '90s.
Returning: Penn & Teller: Fool Us, Whose Line is it Anyway? (The CW).
MON/OCT. 17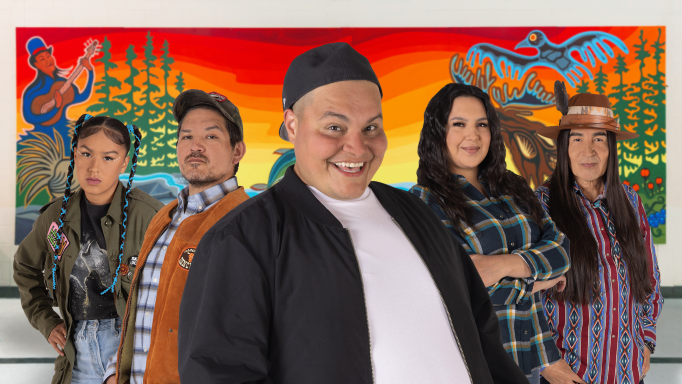 Acting Good (CTV Comedy Channel). The 25th anniversary of the Comedy Channel is celebrated by interrupting the constant stream of Big Bang Theory reruns to air something homegrown for a change. Acting Good is loosely based on the life of Anishinaabe stand-up comedian Paul Rabliauskas. He stars as, who else, Paul, and heads back to live with his family in Grouse Lake First Nation after an abortive attempt to crack the big city of Winnipeg. Amber-Sekowan Daniels, Billy Merasty, Eric Toth, Tina Keeper and Pat Thornton also star, with Michael Greyeyes directing the opener. Shot in Winnipeg.
The Paloni Show! Halloween Special! (Hulu). An animated anthology series featuring 13 short films from an assortment of various animators and writers. Pamela Adlon, Zach Hadel, Vatche Panos, Kari Wahlgren, and Rick and Morty creator Justin Roiland provide the voices.
TUES/OCT. 18
Mama's Boy (HBO; Crave). Activist Dustin Lance Black travels back to his childhood haunts as he explores his gay identity and the bond he had with his mother. Based on his memoir of the same name.
Gabriel Iglesias: Stadium Fluffy Live from Los Angeles (Netflix). Standup comedy special.
WED/OCT. 19
American Horror Story: NYC (Fox). The 11th and latest installment from the Ryan Murphy-produced horror anthology series features Joe Mantello, Billie Lourd, Zachary Quinto, Sandra Bernhard, Russell Tovey, Leslie Grossman, Charlie Carver, Isaac Powell, Denis O'Hare and Patti LuPone.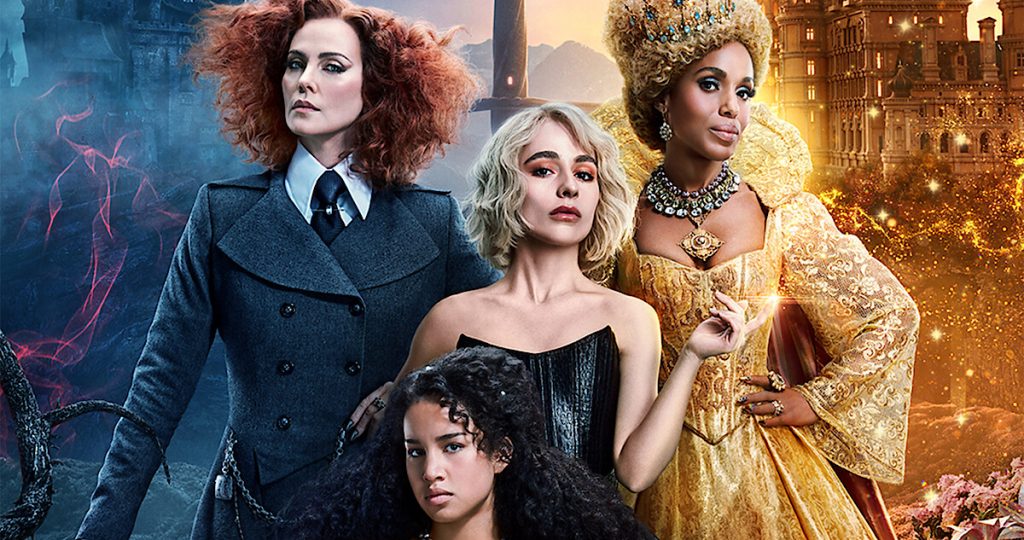 The School for Good and Evil (Netflix). Did you ever wonder where all fairytales begin? Right here at the School for Good and Evil (not to be confused with Michael Power/St. Josephs in Etobicoke). Charlize Theron, Laurence Fishburne, Michelle Yeoh, Kerry Washington, Cate Blanchett, and Ben Kingsley star in this Harry Potter-ish epic, with newcomers Anne Caruso and Sofia Wylie as the young leads Sophie and Agatha.
THURS/OCT. 20
Inside Amy Schumer (Paramount+). It's been six years since Schumer last produced new episodes of this series, back then on Comedy Central. Now it streams exclusively on Paramount+ and re-imagined as a series of comedy specials. Bridget Everett, Chris Parnell, Amber Tamblyn, Michael Ian Black, Jon Glaser, Tim Meadows, Olivia Munn, Ellie Kemper, and Cara Delevinge are among the guest stars.
FRI/OCT. 21
Buffy Sainte-Marie: Carry It On (Crave). This Crave original documentary has nothing to do with not checking your bags at the airport. No sir, this 90-minute film is about the life and career of famed Canadian Indigenous singer/activist/icon Buffy Sainte-Marie. Directed by Madison Thomas.
From Scratch (Netflix). This eight episode series stars Zoe Saldana and Eugenio Mastrandrea in a story about an American student who falls for a Sicilian chef. Based on the memoir by Tembi Locke.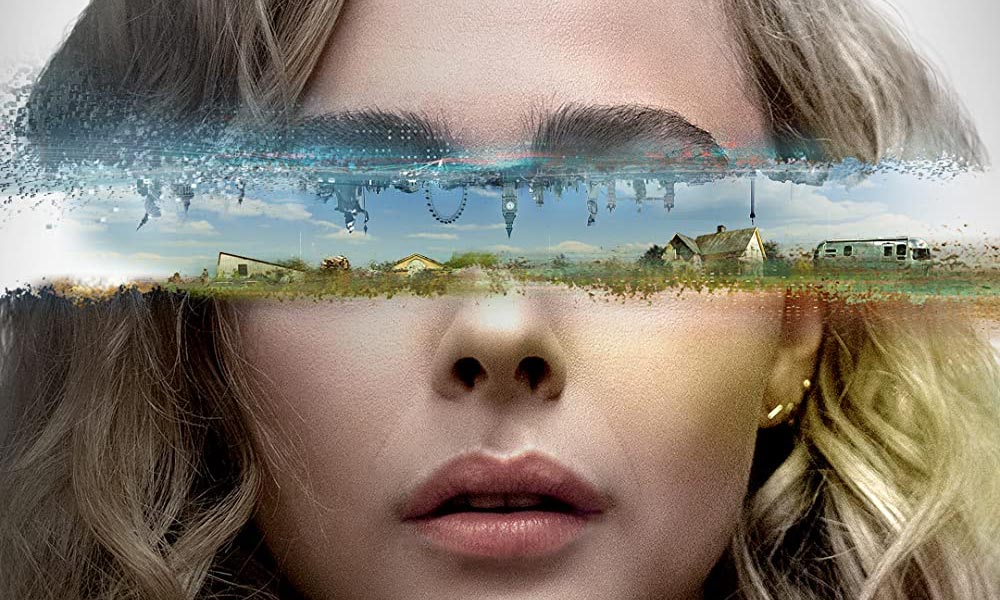 The Peripheral (Prime Video). This near-future sci-fi drama stars Chloë Grace Moretz (above) as a woman caring for her ailing mother in a small rural town. An experimental VR device offers her an unexpected opportunity to lead a far more exciting life. Based on a William Gibson novel. Jack Reynor, Gary Carr, and Alexandra Billings also star.
Raymond & Ray (AppleTV+). This dark comedy-drama stars Ewan McGregor and Ethan Hawke as half brothers who are reluctantly reunited at their father's funeral.
SAT/OCT. 22
Destined at Christmas (Great American Family). Yes, already, Christmas films. This channel will be airing them 24/7, all day, all night, through the remainder of the year. This is a ripped from the headlines story about two lovebirds (Shae Robins and Casey Elliott, above) who meet at a Black Friday shopping sale. There is a power failure. Will they meet again and fall happily ever after? How did they escape COVID and inflation?
Criss Angel's Magic with the Stars (The CW). "Celebrities" are trained by real magicians in hopes of making their careers re-appear.
SUN/OCT. 23
The BMF Documentary: Blowing Money Fast (Starz; Crave). An eight-episode docuseries about the infamous Black Mafia Family, led by two brothers with hip hop connections who built one of the largest cocaine empires in American history.
TUES/OCT. 25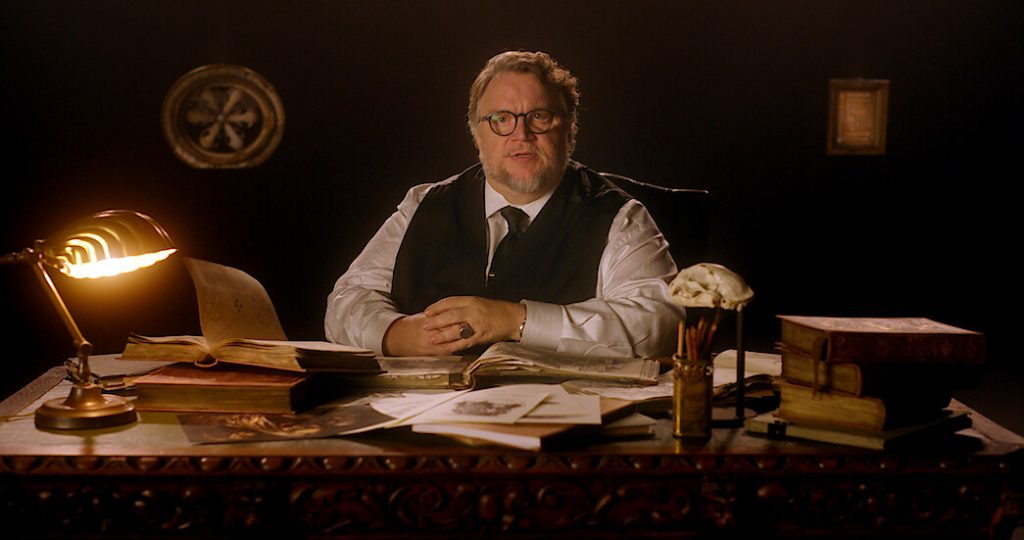 Guillermo Del Toro's Cabinet of Curiosities (Netflix). The Oscar-winning director (above) is the Hitchcockian figure behind this new eight-episode horror anthology series arriving just in time for Halloween. The very eclectic cast includes Andrew Lincoln, Peter Weller, Eric Andre, Rupert Grint, Nia Vardalos, David Hewlett, Essie Davis, Glynn Turman, F. Murray Abraham, Sofia Boutella, Steve Agee, Tim Blake Nelson, Kate Micucci, Charlyne Yi, and Crispin Glover. Episodes drop two at a time over four consecutive nights.
WED/OCT. 26
Tales of the Jedi (Disney+). A couple of noteworthy Jedi — Ahsoka (Ashley Eckstein) and Count Dooku (Corey Burton) — get the star treatment in this animated anthology series spun off from the Star Wars universe.
A Tree of Life: The Pittsburgh Synagogue Shooting (HBO; Crave). This documentary looks at the deadliest anti-Semitic attack in American history — the shooting of eleven people as they prayed inside a Pittsburgh synagogue.
FRI/OCT. 28
It's the Great Pumpkin, Charlie Brown (AppleTV+). Good grief! For only the second time in 56 years the annual Peanuts holiday classic will not air on conventional broadcast television. PBS had it last year but not this year. AppleTV+ is the exclusive home of the special, and it will air there free to non-subscribers Oct. 28-31.
SUN/OCT. 30
The White Lotus (HBO; Crave). This sure flowered at the Emmys, capturing ten awards, including one for always welcome Jennifer Coolidge. On this seven-episode second season, she's joined by Aubrey Plaza, F. Murray Abraham, Tom Hollander, Michael Imperioli, Haley Lu Richardson, Will Sharpe, and Theo James. Written and directed by Mike White.
MON/OCT. 31
Inside Man (Prime Video). This four-part BBC murder-mystery stars David Tennant, Stanley Tucci, Dolly Wells, Dylan Baker and Lydia West. The premise: "Everyone's a murderer. You just have to meet the right person."