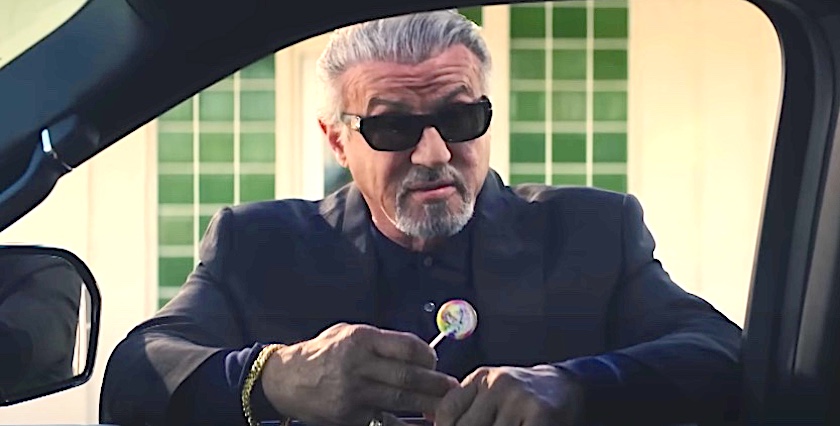 Itching to try out the new Netflix basic ad-supported offer at just $5.99 in Canada? Looking to dump one or more streaming services as recent polls suggest? It is still a time of disruption and turbulence in TV Land boys and girls. The only constant is this handy brioux.tv calendar. Is it complete? No. Is it ever finished? No. Is it free? Yes! Check back all month long for updates. UPDATED Nov. 23
TUES/NOV. 1
The Daily Show with Trevor Noah Presents: Jordan Klepper Fingers the Midterms — America Unfolds Democracy (Comedy Central).
God Forbid: The Sex Scandal that Brought Down a Dynasty (Hulu). Good Lord. This is a damning documentary about Jerry Falwell Junior, his wife, a pool boy and a certain former President of the United States. From Adam McKay and director Billy Corben.
WED/NOV. 2
The Independent (Peacock). This timely political thriller stars Ann Dowd as a candidate on the verge of becoming the US's first female president. She's up against an independent candidate (John Cena). Two journalists, however played by Jodie Turner-Smith and Brian Cox, think this election is rigged. Or is it fake? Either way it sounds less troubling than the possible outcome of the actual US midterm elections.
THURS/NOV. 3
Pamela's Garden of Eden (HGTV Canada). Watch the former Baywatch star beautify the neighbourhood as she transforms her late grandmother's abandoned legacy home on Vancouver island.
Blockbuster (Netflix). Did you know that there is still an actual Blockbuster video store still renting out movies? It's in Oregon, and it is the inspiration for this 10-episode comedy series starring Randall Park as the store manager. Melissa Fumero, Madeleine Arthur, JB Smoove, Tyler Alvarez, Olga Merediz, and Kamaia Fairburn. From the producers behind Superstore and Happy Endings.
Returning: Titans (HBO Max).
FRI/NOV. 4
Crimes of the Future (Crave). The latest creepy film from director David Cronenberg looks at a future world where humans must adapt to a synthetic and mutated environment — like Vaughn, Ontario. Viggo Mortensen, Kristin Stewart, Lea Seydoux and Scott Speedman star.
Selina Gomez: My Mind & Me (AppleTV+). I've been a fan of Gomez since interviewing her as a teen and especially as Steve Martin and Martin Short's very game young costar on Only Murders in the Building. We even cheer her on here on her cooking series Selina & Chef. This documentary, from director Alek Keshishian ("Madonna: Truth or Dare"), shows her at 30, rich and famous but also rebounding from a lot, including Lupis, depression and anxiety. A positive story about not letting fame get in the way of purpose.
Causeway (AppleTV+). A hit at TIFF, this film stars Jennifer Lawrence was an American soldier trying to readjust to family life back home in New Orleans after suffering a traumatic brain injury while serving in Afghanistan. Atlanta's Brian Tyree Henry, Linda Emond, and Jayne Houdyshell also star. Directed by newcomer Lila Neugebauer.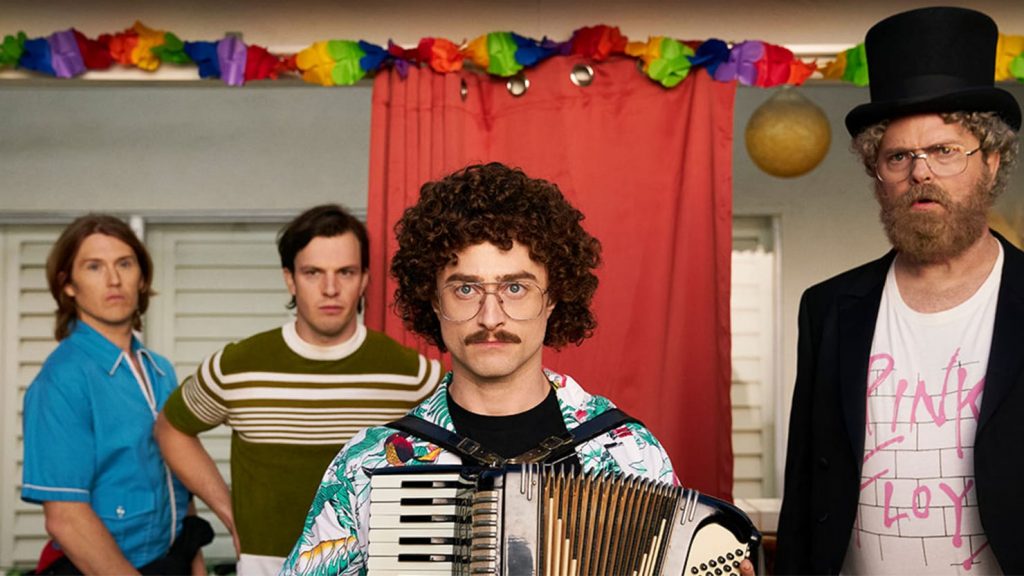 Weird: The Al Yankovic Story (Roku). What happens when song parodist "Weird" Al Yankovic writes his own biopic? You get a mockumentary. Daniel Radcliffe stars as Al, with Quinta Brunson (as Oprah Winfrey), Evan Rachel Wood (playing Al's unlikely girlfriend Madonna), and Rainn Wilson (as Dr. Demento); Toby Huss and Julianne Nicholson play Al's parents. Another film that got good reviews at TIFF.
Lopez vs. Lopez (NBC). Comedian George Lopez returns in a sitcom where he gets to yell a lot at his real-life daughter Mayan Lopez and then hilarity ensues.
Spector (Showtime; Crave). Relive all the wall of sound moments as crazy record producer/wig wearer Phil Spector gets tried for the murder of actress Lana Clarkson on this four-part Showtime documentary series.
Returning: Manifest (Netflix). Originally on NBC, this drama returns for a fourth and final season on Netflix. Stream the first 10 episodes starting Nov. 4; more will follow.
SAT/NOV. 5
Broken: The Toxic Culture of Canadian Gymnastics (Crave; CTV). This special co-production between Crave, TSN and CTV's W5 looks at the abusive behaviour being uncovered in the world of organized gymnastics. Rick Westhead interviews Canadian athletes about the allegations.
SUN/NOV. 6
Dangerous Liasons (Starz; Crave). The origin story of two passionate members of the court of Louis XVI — Merteuil (Alice Englert) and Valmont (Nicholas Denton) — gets told again in TV form. Leslie Manville, Paloma Faith, and Game of Thrones alumni Carice van Houten and Michael McElhatton malso star. Directed by Harriet Warner.
MON/NOV. 7
Kings of Coke (Crave). This documentary looks at the role Montreal's Irish Mafia has played in cocaine trafficking and how this reached into the highest levels of law enforcement. Based on the book by author D'Arcy O'Connor and directed by Julian Sher.
Behind Every Star (Netflix). This is a Korean remake of a French comedy, which is the first time I've ever typed that line.
TUES/NOV. 8
Neal Brennan: Blocks (Netflix). This writer/comedian and former Chappelle Show collaborator talks about his weird relationships, from dogs to people.
Say Hey, Willie Mays! (HBO). This sports documentary makes the case that the former Giant was the greatest baseball player who ever lived.
WED/NOV. 9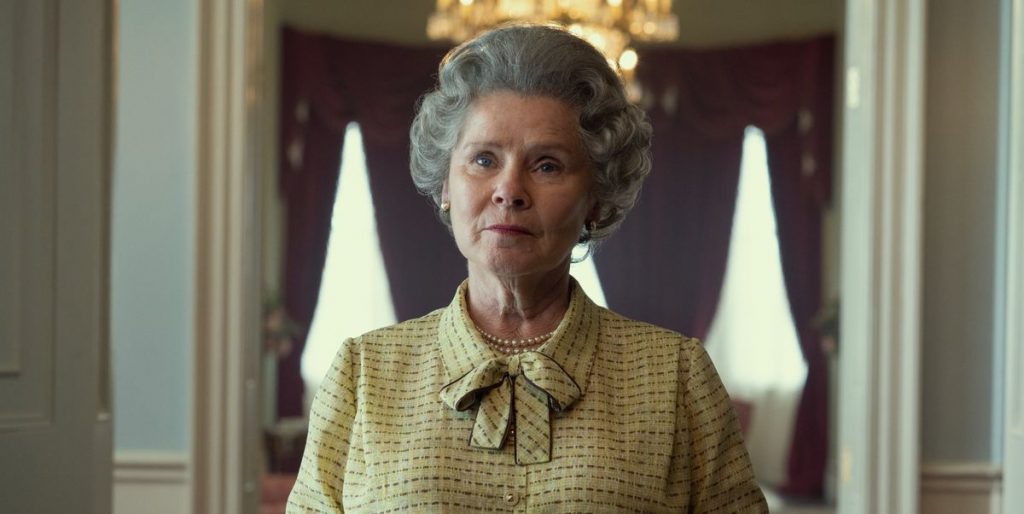 The Crown (Netflix). The fifth season brings a new cast to this royal soap opera, with the story advancing several years into the Diana era. Imelda Staunton has replaced Olivia Coleman as an older Queen Elizabeth, a monarch some of you might still remember. Jonathan Pryce now plays Prince Philip, Lesley Manville is Princess Margaret, and Jonny Lee Miller portrays new Prime Minister John Major. The next, sixth season will be the last, after which The Crown will give way to The Implant.
56th Annual CMA Awards (ABC). Luke Bryan and Peyton Manning host. Looks like Brady will be eligible to host next year.
Hard Knocks: In Season: The Arizona Cardinals (HBO tbd).
THURS/NOV. 10
The Big Brunch (HBO Max; Crave). Dan Levy hosts this competition series celebrating ten chefs striving to improve their communities by connecting people with food. At stake: a $300,000 top prize. Begins with three back-to-back-to-back episodes.
The Calling (Peacock). David E. Kelley's newest crime series is an eight-episode story about a NYPD detective named Avraham Avraham (played by  Jeff Wilbusch) who takes a spiritual approach to solving cases. Juliana Canfield, Karen Robinson, and Michael Mosley also star, while Barry Levinson directing the opener.
Falling for Christmas (Netflix). Lindsay Lohan plays a heiress with amnesia who falls for a ski lodge owner (Chord Overstreet). Hey, why not, give the kid a chance.
FRI/NOV. 11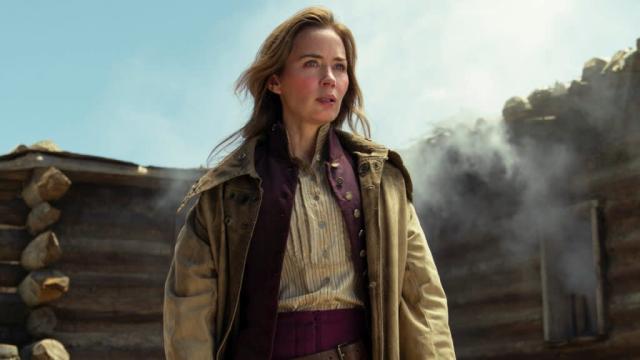 The English (Prime Video). Unsolved murders abound in this six-episode western set in Wyoming in the 1890s. Emily Blunt (above), Chaske Spencer, Rafe Spall, Toby Jones, Ciaran Hinds, Stephen Rea, and Tom Hughes star. A BBC-Amazon co-production.
Is That Black Enough for You? (Netflix). Film critic Elvis Mitchell examines the history of Blask cinema, with a special emphasis on the '70s.
Mammals (Prime Video). Late night talk show host and pissy restaurateur James Corden stars as a Michelin-starred chef in a marriage turned sour. Sally Hawkins, Melia Kreilling, and Colin Morgan also star.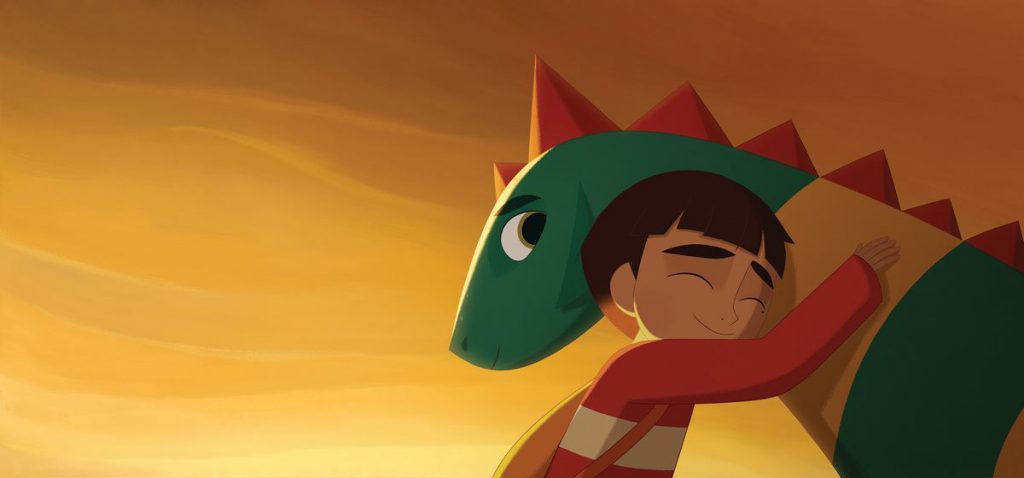 My Father's Dragon (Netflix). Based on an award-winning children's book, this animated feature looks at the friendship between a boy and his dragon. Features the voices of Jacob Tremblay, Rita Moreno, Gaten Matarazzo, Judy Greer, Chris O'Dowd, Dianne Wiest, and Alan Cumming.
Returning: Mythic Quest (AppleTV+). Season 3 of Apple's videogame developer workplace comedy starring Rob McElhenney, Charlotte Nicdao, David Hornsby.
SAT/NOV. 12
Lil Rel Howery: I Said It. Y'all Thinkin' It (HBO; Crave). Stand up comedy special where Lil Rel says things the rest of us just think.
SUN/NOV. 13
Rogue Heroes (Epix). All about the formation of the British Army's elite Special Forces Air Service during WWII. Connor Swindells, Jack O'Connell, Sofia Boutella, and Alfie Allen star.
Six Degrees of Santa (Lifetime)
Tulsa King (Paramount+). In his first scripted TV series, Sylvester Stallone plays a New York mob captain released from a long stay in the slammer who gets a new assignment from the big mob boss — go run the new operation in Tulsa, Oklahoma. Domenick Lombardozzi (The Wire), Andrea Savage (I'm Sorry), Max Casella (Doogie Howser), Martin Starr (Silicon Valley), Dana Delany (Desperate Housewives), and Garrett Hedlund (Tron: Legacy) also star.
Returning: Yellowstone (Paramount+). The fifth season is split into two seven-episode parts; part I opens on this night.
MON/NOV. 14
Stutz (Netflix) A man walks into a psychiatrists office. He says, "I want to make a documentary about you." "The psychiatrist, says, "What — are you crazy?" Actually, no, the shrink, Phil Stutz, said yes because the patient who asked is Jonah Hill (above), who has made some pretty good movies.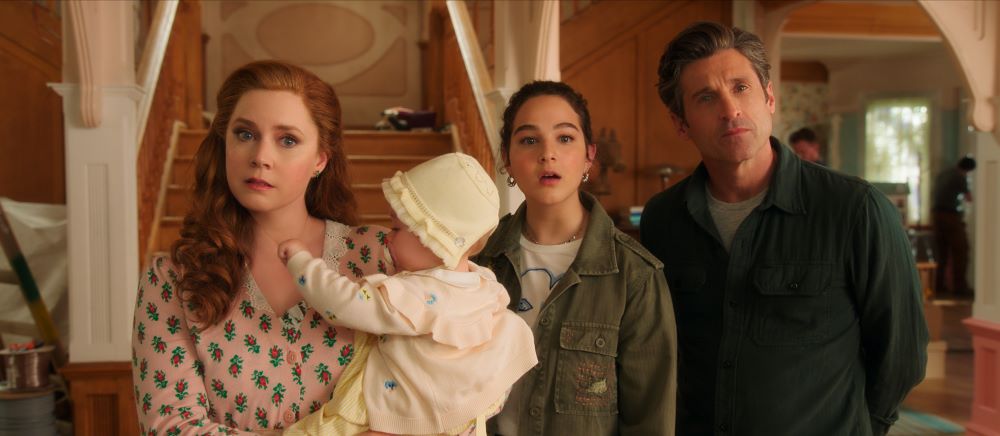 Disenchanted (Disney+). This is the sequel to the 2007 live-action Disney feature. Much of the original cast, including Amy Adams as a fairytale princess and Patrick Dempsey as a Prince Charming in New York City are back. The tag line this time is "Happy Never After" so I guess things did not work out so hot. I really liked the first film which did a wonderful job of taking the "Mickey" out of the Disney legacy. Directed by Adam Shankman.
TUES/NOV. 15
Returning: Sort Of (CBC; CBC Gem).
WED/NOV. 16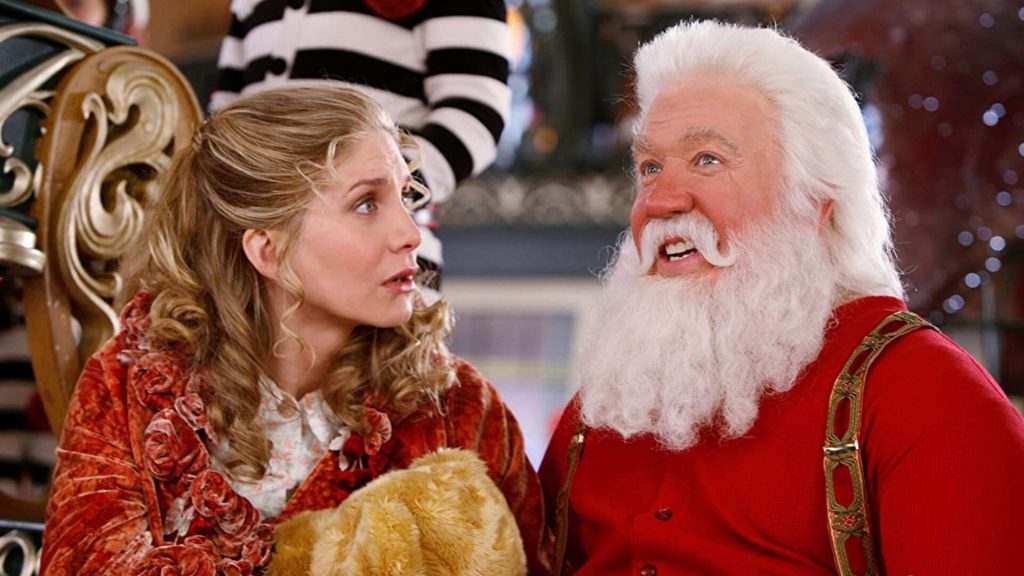 The Santa Clauses (Disney+). Tim Allen slips back into the Santa suit for this third sequel to the 1994 holiday hit. The story: Santa retires too soon, hires the wrong guy and has to go back to the North Pole. Elizabeth Mitchell and David Krumholtz also return with Kal Penn and Peyton Manning in on the fun.
THURS/NOV. 17
A Christmas Story Christmas (HBO Max; Crave). It has been nearly 40 years since the 1983 feature "A Christmas Story" emerged as a holiday favourite. This sequel again stars Peter Billingsley (above), as the former tyke who wanted a B-B-gun. Ralphie is now a middle-aged man (Billingsley is 51) who returns to his childhood home with his own children. Zack Ward, Scott Schwartz, Ian Petrella, and R.D. Robb also return from the original, which was directed by the late, great Bob Clark, who made Canadian films people actually saw in cinemas. New to this sequel are Julie Hagerty (as Ralphie's mom, replacing 83-year-old Melinda Dillon) and Erinn Hayes. The "Old Man," Darren McGavern, passed away in 2006 at 83.
Christmas With You (Netflix). Freddie Prinze Jr. and Aimee Garcia star in this holiday rom-com.
Fleishman is in Trouble (Hulu). This eight-episode series stars Jesse Eisenberg as a divorced New York doctor who is ready to start seeing other people when his ex-wife (Clare Dames) suddenly disappears. Lizzy Caplan and Adam Brody also star with Josh Radnor and Christian Slater in support.
Pickled (CBS). Goodness, so many celebrities are playing pickleball now they've found a way to turn this fake sport into a TV show. Look for Will Ferrell, Aisha Tyler, Daniel Dae Kim, Murray Bartlett, Paul Scheer, June Diane Raphael, Luis Guzman, Max Greenfield, Phil Keoghan, Sugar Ray Leonard, Dierks Bentley, Kelly Rowland, and Emma Watson among the competitors.
Returning: Dead to Me (Netflix). Christina Applegate finally returns in the long-awaited third season.
FRI/NOV. 18
Spirited (AppleTV+). Here's a twist — Charlies Dickens "A Christmas Carol" told from the perspective of the ghosts. Will Ferrell plays the ghost of Christmas present with Ryan Reynolds as Scrooge. From director Sean Anders.
Mickey: The Story of a Mouse (Disney+). A documentary celebrating Disney's corporate mascot, who premiered in the sound cartoon "Steamboat Willie" 94 years ago. Directed by Jeff Malmberg. Look for a new Mickey short as well: "Mickey in a Minute."
The People We hate at the Wedding (Prime Video). Kristen Bell, Allison Janney, and Ben Platt star in this comedy about Americans making asses of themselves at a British wedding.
Canada's Drag Race: Canada Vs. The World (Crave). Brooke Lyne Hytes, Brad Goreski and Traci Melchor are at the judges table and will be joined by other guest judges during the run of the series, including Hollywood Jade, Jeanne Beker, Joe Zee, Monét X Change, Priyanka, and Sarain Fox. The series will also welcome a special appearance by Canada's prime minister, Justin Trudeau, which makes sense since his government is such a drag on the economy.
Disenchanted (Disney+).Disney's 207 feature "Enchanted," starring Amy Adams and Patrick Dempsey, took the Mickey out of the studio's "happily ever after" princess movies. This sequel goes even farther, showing the happy couple struggling with kids. Idina Menzel, and James Marsden also return and are joined by newcomers Maya Rudolph, Oscar Nunez, and Yvette Nicole Brown.
SAT/NOV. 19
37th Annual Rock & Roll Hall of Fame Induction Ceremony (HBO).
SUN/NOV. 20
2022 American Music Awards (ABC). Hosted by Wayne Brady. Live from the Microsoft Theater at L.A. LIVE in Los Angeles.
Elton John Live: Farewell from Dodger Stadium (Disney+). Good bye, yellow brick road, and all those other songs John played in concerts for over 50 years on the road in this musical celebration. Will feature interviews with John and David Furnish plus stage appearances from Dua Lipa, Kiki Dee and Brandi Carlile. This is a live event, starting at 8 p.m. in Los Angeles, so it won't start in Toronto until 11 p.m. Sunday night; Disney+ will have it on demand after that.
Fifa World Cup Qatar 2022 (TSN, CTV, RDS). Canada returns to the world stage for the first time in 36 years after the Men's National Team stormed through the qualifying tournament, earning an automatic berth into the main tournament. Things kick off with host Qatar playing Ecuador Sunday at 9 am ET, with Canada plays its first game on Wednesday, Nov. 23 against Belgium beginning at 10:45 am ET.
The 109th Grey Cup (TSN). Live in Regina, with kick off at around 6:30 pm ET, the Winnipeg Blue Bombers play the Toronto Argonauts for the oldest competitive pro sports trophy in North America. Three country music artists — Jordan Davis, Tyler Hubbard and Josh Ross — will collaborate in the halftime show.
TUES/NOV. 22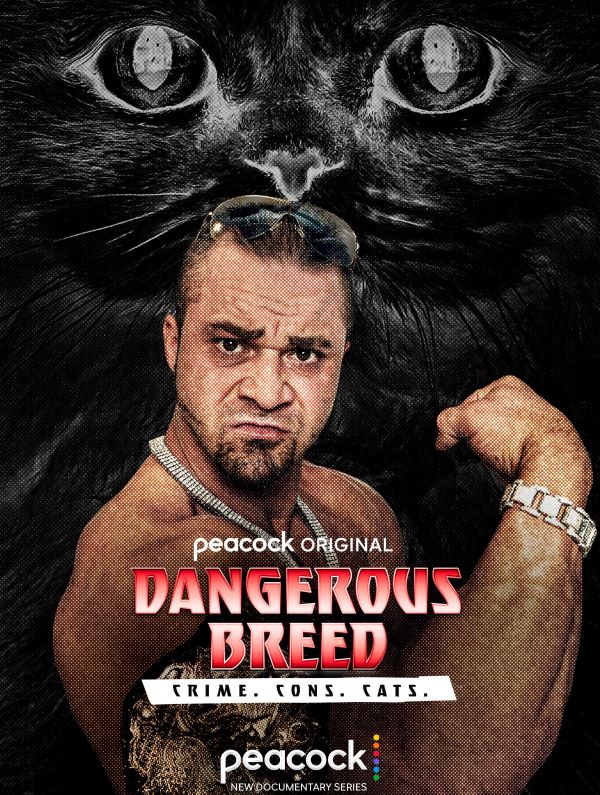 Dangerous Breed: Crime. Cons Cats. (Peacock). Good God — this is a true crime docuseries about a Persian cat breeder named Teddy Hart who is accused of sexual misconduct. Suddenly his girlfriend goes missing. Canadian filmmaker Frederick Kroetsch has been looking into this for a decade. Three episodes. A little something for the upcoming holiday season.
Shaq (HBO; Crave). A four-part sports documentary about NBA Hall of Famer/basketball commentator/copier pitchman in Canada Shaquille O'Neal. Four NBA championships, league MVP honours.
Wednesday (Netflix). Directed by Tim Burton (!), this Addams Family spinoff focusses on daughter Wednesday (Jenna Ortega). The goul is all grown up and in high school where her pouty charm is right at home. The series also stars Catherine Zeta-Jones and Luis Guzmán play Morticia and Gomez Addams, with Fred Armisen making for a surprisingly effective Uncle Fester. Christina Ricci, who played Wednesday in a few films, also appears as another character. Gwendoline Christie, Riki Lindhome, Jamie McShane, and Percy Hynes White also star.
THURS/NOV. 24
"Love, Lizzo" (HBO Max; Crave). A documentary about the Detroit-born singer, rapper and flutist that follows the career of the Grammy winner from her humble beginnings to her meteoric rise.
Criminal Minds: Evolution (Paramount+; CBS). The criminal minds at CBS can't let go of this series, which lasted 15 seasons on the mother network. Joe Mantegna, Paget Brewster, A.J. Cook, Aisha Tyler, Adam Rodriguez, and Kirsten Vangsness are all back for more dough, with Zach Gilford among the new cast members. CBS will only carry the first episode with the rest exclusive to the streaming service.
FRI/NOV. 25
The Climate Baby Dilemma (CBC Docs; CBC Gem). Does it make sense having children and raising a family when we're all going to fry in a few years? Several Gen Z couples are saying no to reproduction in this documentary featuring Severn Cullis-Suzuki (David Suzuki's daughter).
The Guardians of the Galaxy Holiday Special (Disney+). Chris Pratt and Dave Bautista lead the cast in this Marvel TV special where the superheroes jump over several sharks on their way to finding the perfect Christmas present. Kevin Bacon also stars.
SUN/NOV. 27
The Howard Stern Interview: Bruce Springsteen (HBO). See Stern cry on the air for the first time ever as The Boss shares stories and songs. Does not appear to be on Crave in Canada.
TUES/NOV. 29
Crime Scene: The Texas Killing Fields (Netflix). Another laugh riot to help you sleep easy at night. Filmmaker Joe Berlinger explores a region of Texas where girls keep disappearing and turning up dead. The victims go back to the '90s. Ron Howard and Brian Glazer are among the producers. Why, Opie, why?
Love Actually 20 Years Later (ABC). Special reuniting the cast of the 2002 holiday movie.
WED/NOV. 30
Irreverent (Peacock). Colin Donnell (Arrow) stars as a Chicago-based criminal mediator flees the United States after a mediation gone wrong. PJ Byrne, Kylie Bracknell and Briallen Clarke are among the stars.