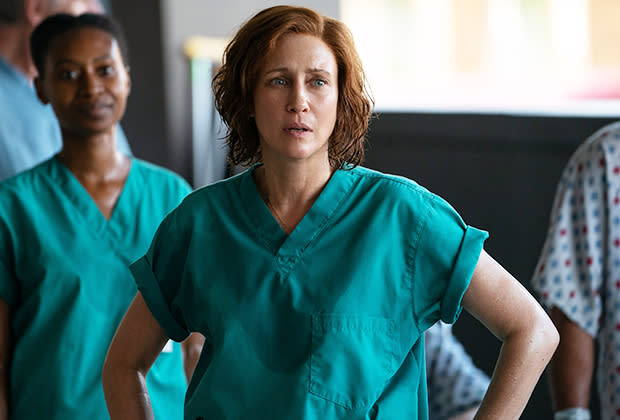 While Netflix and (thanks to The Last of Us) HBO suck up most of the media oxygen when it comes to TV drama, one streamer has produced enough top drawer entertainment to keep you watching for the rest of winter, and well into spring. It is – surprise! – AppleTV+.
While Netflix goes for quantity, and Prime Video goes for the throw-something-at-the-wall-and-see-if-it-sticks strategy, AppleTV+ has gone the quality over quantity route. That means no sitcom reruns, no CSI: Newark episodes. It's all juicy Apple products, all the time. Thanks to the fact that Apple has billions of dollars just sitting around doing nothing, the streamer can afford to lavish big bucks on a handful of programs. And it shows. For your edification, therefore, here are my choices of the best Apple series of the past couple of years.
Five Days at Memorial is the true story (based on a book of the same name) of Memorial Hospital in New Orleans, which found itself surrounded by water when the levees failed during Hurricane Katrina. With no power and no help on the way, staff were put under extreme duress trying to save the lives of the most critically ill patients. But did they? Vera Farmiga stars as the real life Dr. Anna Pou who had literal life-or-death decisions to make. The eight-episode series is divided between the gripping, brilliantly staged episodes inside the hospital, and the legal aftermath. You may consider what Dr. Pou and the other staff did (or did not) do to be criminal, or courageous; my wife and I had entirely different points of view. It's gripping television at its best.
Black Bird is another series based on fact. Jimmy Keene (Taron Egerton) was a handsome football star, destined for big things. But Keene made some very bad decisions and was sentenced to 10-years for drug dealing, derailing a perfect life. But Jimmy gets an incredible offer; if he can get a confession from a suspected serial killer named Larry Hall (brilliantly portrayed by Paul Walter Hauser), he will be set free. Based on the book by Keene, the series adheres remarkably close to the truth (with the exception of an unnecessary bad prison guard subplot) and remains suspenseful throughout its brief six-episode run.
Shantaram stars Charlie Hunnam as an escaped Australian convict, Lin Ford, who finds his way to 1980s Bombay, where he takes up residence in the city's sprawling slum. Ford becomes involved with the Bombay underworld while using his limited medical knowledge to help his fellow slum dwellers. It's an exceptionally well produced series, an example of Apple's commitment to quality. With 12 episodes, there is plenty of room for violence and romance and plot complications. But be warned: there is no second season of Shantaram, which will leave viewers disappointed. But it's a great ride nonetheless.
If you like the international flavour of Shantaram and are eager to explore the world outside of New York City police precincts, here are two other series set outside of the English-speaking world.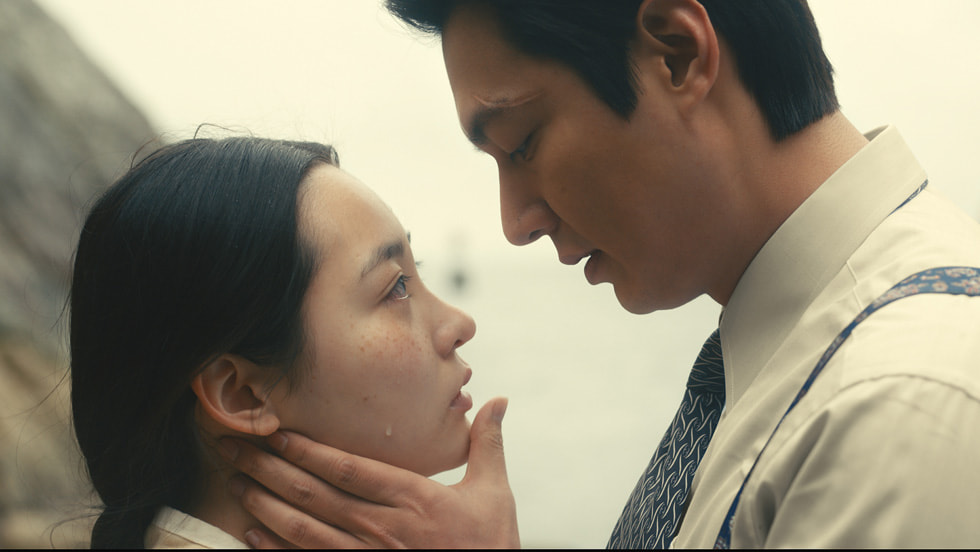 Pachinko is a sprawling, multi-generational epic based on a book of the same name. It follows a Korean immigrant family in Japan, jumping back and forth between decades and characters, in three different languages. Sounds confusing, I know. But it's not, and I'm not the type of person who follows this kind of story well. It's emotionally involving, even educational in its own way; for example, I didn't know that Japan ruled Korea for decades, and tried to wipe out Korean culture. My bad, I guess. One season is available, and another is on the way.
Still on the international stage, Tehran is a tense (and dense) Israeli-produced spy drama about a female Mossad hacker-agent who infiltrates Tehran under a false identity. An international hit, there are already two seasons available on Apple, and another in production. If you are into spy dramas, this one will satisfy your craving, as will the much different Slow Horses. The great Gary Oldman plays a burned out MI5 agent, managing the bottom of the whisky barrel office called Slough House. Expected to be faceless paper-pushers, the Slow Horses still manage to get involved in complex plots against Britain. Two seasons are already available (season two is especially good), and a third and fourth are in the works. Fans of spy dramas will love this show.
And finally, for something completely different, Bad Sisters is a black comedy-drama about five close-knit but very different Irish sisters who conspire to get their meek sister out of her terrible marriage by killing her husband. Things, as you might expect, do not go as planned. Ten episodes are available, and another is under production.
So, there ya go. Looking back on this list, one inescapable fact comes to mind … I watch way too much TV.
Maurice Tougas describes himself as "an Edmonton-born and raised TV addict," and claims he was his family's "walking TV listing back in the three-channel universe." He's also a retired, award-winning journalist. I first encountered Maurice when he was editor of Alberta Prime Times. He asked me to contribute a TV column there; happy to continue our association. Look for him to unearth more "hidden TV gems" here at brioux.tv.