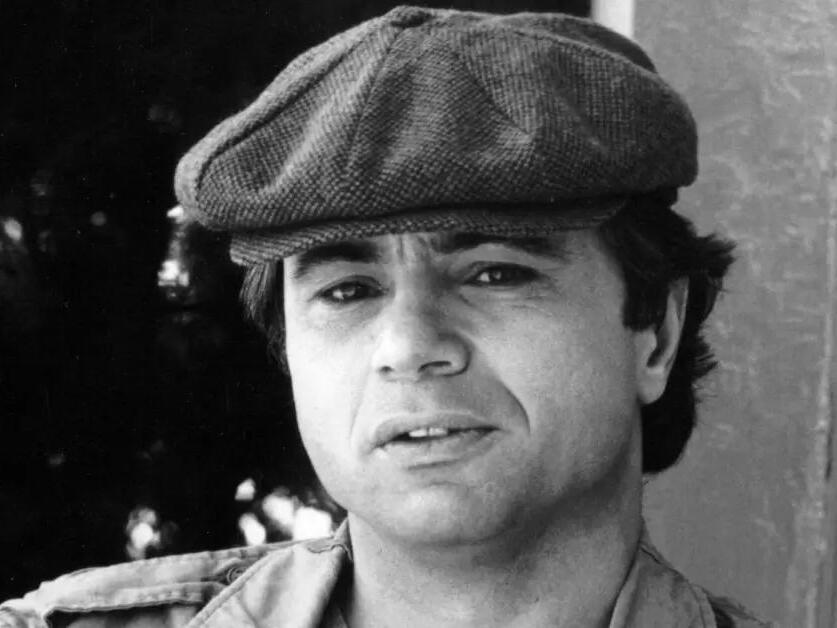 Robert Blake, who died March 9 of heart disease at the age of 89, almost didn't get to be Baretta.
The gritty cop series, which ran on ABC from 1975-78, began a season earlier when it was called Toma. That series was based on a real-life New Jersey police officer named David Toma, who was played by Tony Musante. Musante, who longed to return to the stage, had an out in his contract that allowed him to leave after one season and he took it, to the shock and dismay of the producers. Toma was doing pretty well up against stiff competition at the time: The Flip Wilson Show and The Waltons.
The network and producer Stephen J. Cannell basically recast the lead role, that of a clever cop who tended to go rogue, wear disguises and do whatever it takes to help catch crooks. Cannell, who had briefly considered Blake for the lead role in his next series, The Rockford Files, instead parachuted him into the Toma re-boot, Baretta. The actor dutifully played scenes with a cockatoo and make catch phrases such as, "Dat's da name of dat tune" stick.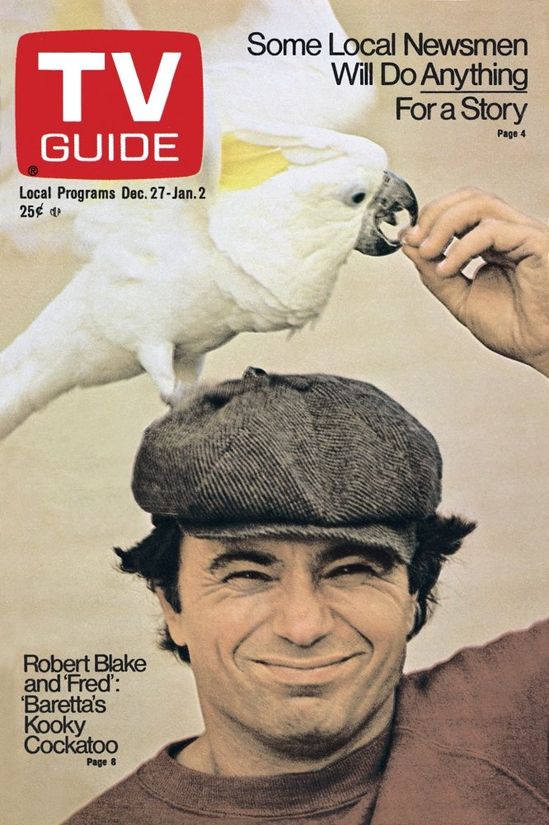 By the time I started reporting on television, Blake was trying to make a comeback playing a crime fighting priest in an East LA neighbourhood on NBC's Hell Town (1985). Blake wrote the original pilot story under the pseudonym Lyman P. Docker.
Here is how New York Times TV critic John J. O'Connor saw it at the time:
Take Spencer Tracy in "Boys Town," Pat O'Brien in "Angels With Dirty Faces" and Bing Crosby in "Going My Way," drench them in a dese-and- dose punk style and put a can of beer in their regular-guy hands, and you begin to get some idea of what Robert Blake is up to in "Hell Town'…
Blake worked the Television Critics Association press tour to promote Hell Town. This was the summer of 1985 and the first LA-based TCA tour I ever attended. I remember reporters at the time giving Blake hell for basically playing Baretta with a collar. He had no problem pushing back. My reaction: this is going to be a fun job.
By this point, Blake was already a hardened showbiz veteran. Billed under his original name Mickey Gubitosi, he was in Hal Roach's The Little Rascals, shooting dozens of MGM shorts with Spanky and Alfalfa and the gang way back in the late '30s/early '40s. He even had a small role in Crosby's "Going My Way."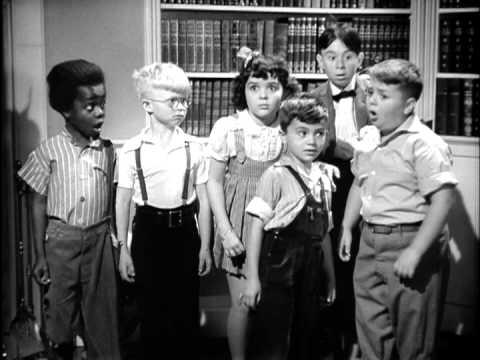 The priest character he played on Hell Town, Father Noah "Hardstep" Rivers, was a movie buff with posters of old westerns up in the rectory. Blake lived that life, appearing in early TV westerns The CIsco Kid, Wild Bill Hickok and Roy Rogers, often as a First Nations youth. He played "Little Beaver" in a series of Red River shorts. By the end of the '50s, he was almost cast, as Little Joe, in another western which went on a 14-season run, Bonanza. (Instead, Michael Landon won the part.)
Blake went on to guest roles on everything from Bat Masterson to Wagon Train to Ben Casey and Rawhide before playing a killer to great acclaim in Truman Capote's "In Cold Blood" (1967). A cop role in 1973's compelling "Electra Glide in Blue" put him in the Baretta conversation.
Headlining Baretta put Blake on Johnny Carson's Tonight Show couch where his quirky, unpredictable behaviour made him "must see" throughout the '70s and '80s.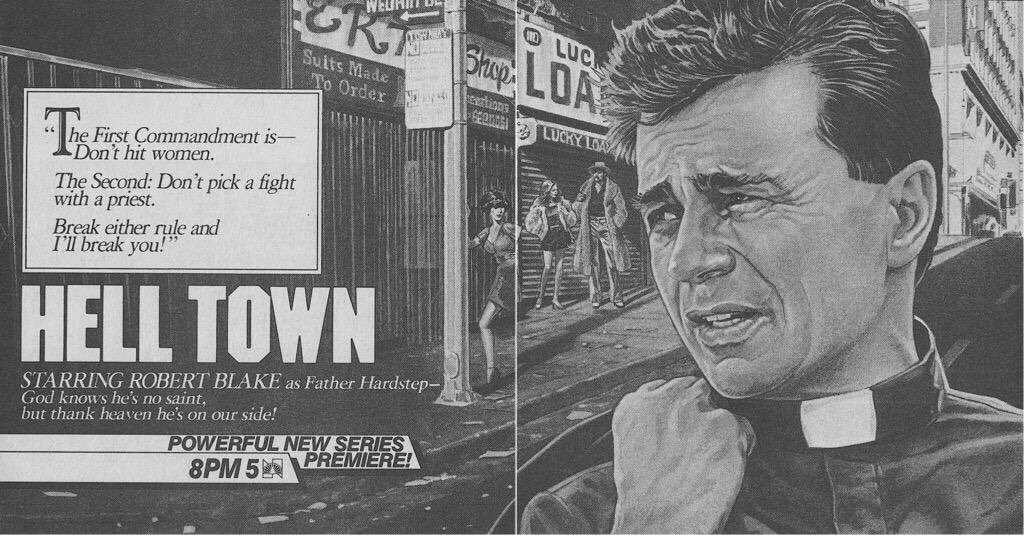 Blake's story has a dark third act. In 2005 at the end of a sensational trial, he was acquitted of murdering second wife Bonnie Lee Bakley, found shot to death in Blake's car outside the restaurant where they had been dining. The jury at a civil trial later found him responsible for her death and the resulting multi-million dollar judgement left Blake with tax and other debts.
The fallout brought to mind for many viewers another one of Baretta's favourite catch phrases: "Don't do the crime if you can't do the time."
Not every fan was prepared to write him off completely. They included Quentin Tarantino, who dedicated his novelization of "Once Upon a Time in Hollywood" to Blake and other movie legends.