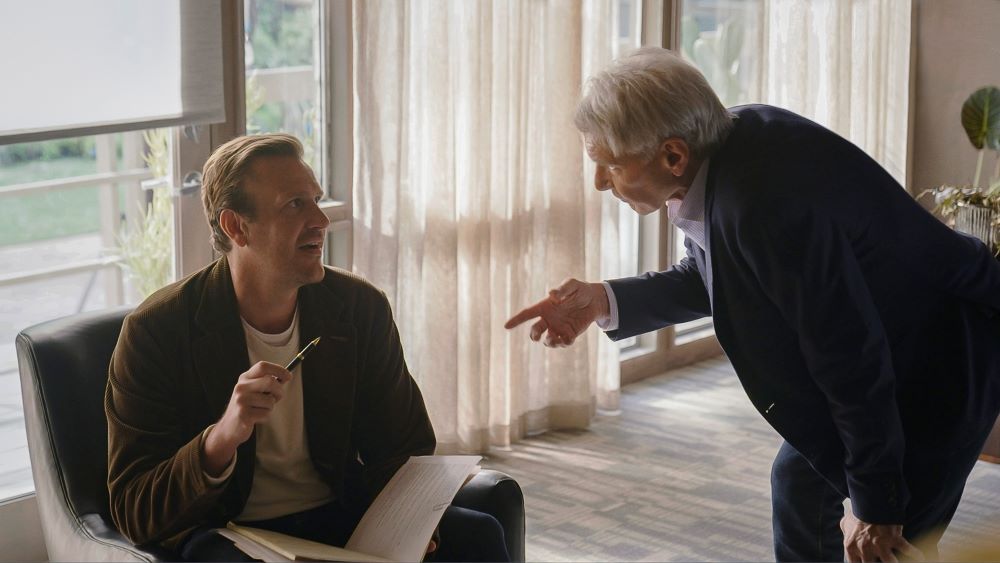 AppleTV+ announced Thursday that they've renewed Shrinking for a second season — making this a good time to post a review of the series. The eighth (out of 10) first season episode premieres Friday.
First up, full disclosure: I tend to like just about anything with a Bill Lawrence connection. This dates back to the executive producer's early animated gem Clone High and later his sitcom Scrubs through to his current worldwide smash Ted Lasso, returning for a third and final season March 15.
Another key player is Brett Goldstein, so good as Roy Kent on Lasso and a writer/executive producer on Shrinking. Then there is Jason Segel, who stars in, and co-created Shrinking with these two other talented chaps.
I even liked Lawrence's Cougar Town, even though the title was so bad they complained about it in the show's own opening credits each week.
When I was on the set of Cougar Town several years ago in Los Angeles, the main star of that series, former Friends' player Courteney Cox, revealed that Lawrence had laid down a "No Assholes Policy" in casting that series. As a result, everybody got along and it was a very positive work environment.
You can't help but get that same vibe from watching Shrinking. This series is about a therapist named Jimmy (played by Segel) who has been grieving the loss of his wife for a year. Off balance, he starts telling his patients exactly what he thinks. His friends try to limit the damage.
The series boasts a stellar cast, including movie star Harrison Ford in his first regular series role as Paul, senior partner at the psychiatry boutique.
Jessica Williams (as fellow shrink Gaby), Christa Miller (neighbour Liz), Lukita Maxwell (Jimmy's daughter Alice), Michael Urie (Jimmy's lawyer pal Brian) and Luke Tennie (Jimmy's live-in patient Sean) round out the main cast.
The AppleTV+ series is charming and likeable, words that might damn a modern comedy except a) the cast is uniformly excellent, b) there is just enough weight to the issues being explored to keep things grounded and c) man, do we need charming and likeable right now. (See Lasso, Ted).
There is, however, an artificial chumminess to the 'burb where this story is set. The next door neighbor is ministering to the shrink by being a too-involved surrogate to his daughter Alice. Angry young man Sean, sent by the authorities to Jimmy the shrink, should probably not be living in his pool house. Meanwhile, at the office, these three therapists are all way too up in each other bidness.
So, yes, hilarity ensues, and conflict abounds, but this is a fairly idealistic, balanced world. The same could be said for Cougar Town, which was a series with much bigger wine glasses, commercial breaks and far less explicit language.
Anchoring the series is Segal, so good at playing characters who are struggling. There's something about that vast, expressive face that simply elevates the comedy and the drama. Then there's Ford, who steals every scene.
The other commendable aspect of Shrinking is the multi-generational storylines. Scenes between boomer Paul and Gen Z Alice depict an interesting connection, a bond also seen recently in Only Murder in the Building. This is also a much more diverse neighbourhood than the one found on the Cougar Town cul-de-sac. Shrinking ticks a lot of casting boxes, but the colourblind casting seems more inclusive than laboured. Williams in particular is great as Gaby, who stands out as much as she blends in. As played by Urie, Brian is much more than the gay friend and extends the fun chemistry of the entire ensemble.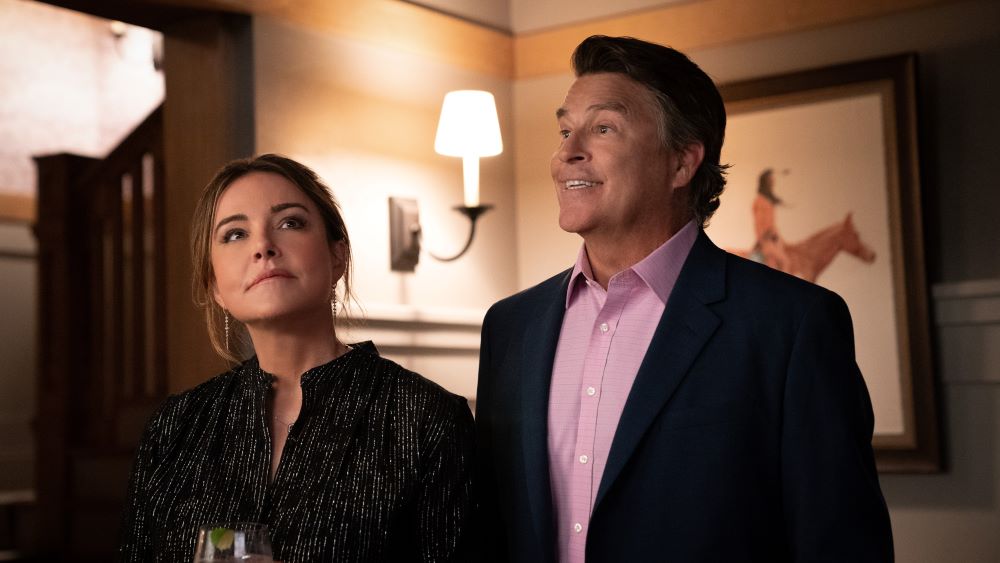 While we've seen Miller play acerbic before (On The Drew Carey Show as well as Cougar Town) she brings a welcome note of cynicism along with her comedy chops. Cast opposite as her husband Derek is Ted McGinley. Yes, showkiller Ted McGinley! He's adorably laid back and unplugged and drifts into one or two scenes each episode like a comedy power play specialist.
So, yes, charming and likeable yet, with a second season pickup, potent enough to stomp the McGinley show killer curse. Shrinking really is therapeutic.