Quincy Isaiah says his basketball game has improved by leaps and rebounds since suiting up for the role of Magic Johnson in "Winning Time: Rise of the Lakers Dynasty." The series is back for a second season on HBO Max and Crave.
The Michigan native plays the early '80s, "Showtime" era version of Earvin "Magic" Johnson in the series, which was created by Adam McKay. Isaiah had to do both an acting and a sports audition to win the part, and was coached later, as were the other actors, to look NBA worthy on the court — not easy when you're called upon to dish like Magic.
John C. Reilly plays colourful Los Angeles Lakers owner Dr. Jerry Buss in the series. Isaiah calls him an acting "beast." Solomon Hughes plays NBA great Kareem Abdul-Jabbar.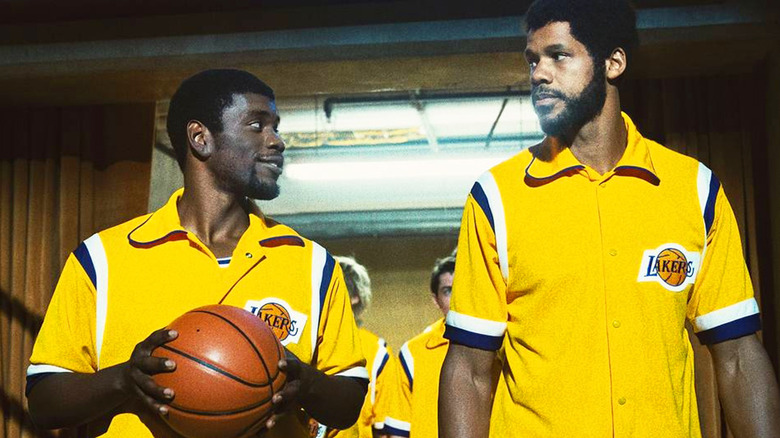 The real Abdul-Jabbar — now a terrific read as, among other things, a TV critic — hates "Winning Time," dismissing it as "a bland soap opera." His main objection is with the characters, who he characterized as "crude stick-figure representations that resemble real people the way Lego Hans Solo resembles Harrison Ford."
Now, Abdul-Jabbar is entitled to his assessment. He was, after all, there. But he also suggested that he didn't watch very much of the first season of Winning Time.
As for my own review, I found it very entertaining, and filled with fascinating characters. It is not, after all, a documentary and the series does a nice job of capturing the late '70s in all its short-shorts and disco glory. We seem to be in an era where dramatists such as Aaron Sorkin are given a pass, by viewers at least, for conveniently stringing together conflicts in order to deliver edge to Being the Ricardos. Is Winning Time guilty of committing a few factual fouls? Quite possibly, but there is an actual documentary titled Legacy: The True Story of the LA Lakers if you want a more exacting history lesson.
Hear Isaiah's reaction to that criticism and whether or not he's heard from Magic in this brisk podcast episode, recorded live and in person last June at the Bell Media Upfront in Toronto.
To listen to the episode, simply click on the white arrow in the blue dot above.