Richard Moll, one of TV's tallest series regulars ever, stood out for nine seasons on NBC's "Must See" Thursday night sitcom Night Court (1984-1992). The 6-foot-8 actor passed away October 26 in California at age 80.
Moll played bailiff "Bull" Shannon opposite Harry Anderson, Markie Post, Selma Diamond, Charles Robinson and surviving cast members Marsha Warfield and John Larroquette on the zany courtroom comedy. Larroquette can be seen in NBC's recent revival of the sitcom starring The Big Bang Theory's Melissa Rauch.
Before and after the run of the original Night Court, Pasadena-native Moll did a ton of film and television work. Early appearances included guest roles on Welcome Back, Kotter, The Rockford Files, Happy Days and Laverne & Shirley. Later, he showed up on shows such as Dr. Quinn, Medicine Woman, Married… with Children and Smallville. His final credits was as a voice actor on dozens of animated comic book shows featuring Justice League, Batman and Scooby-Doo.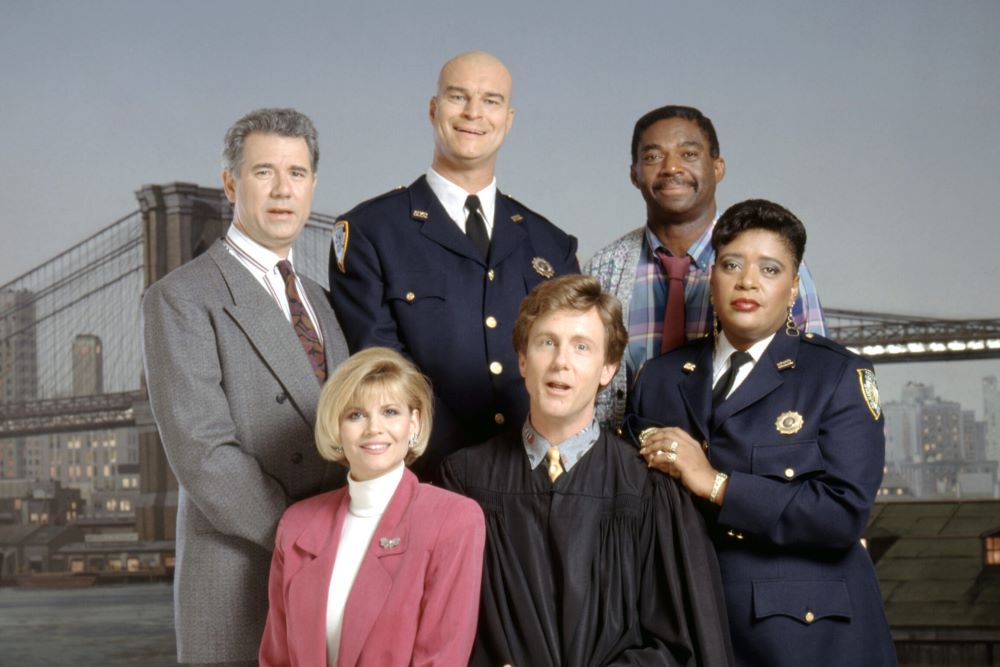 In 1983, Moll shaved his head to play Hurok in the sci-fi B-movie "Metalstorm: The Destruction of Jared Syn." The producers of Night Court liked his look so much in that film that they asked him to keep right on shaving as their series' bald bailiff.
Moll could be funny and playful away from the camera. Way back during the original run of Night Court, I was living in Los Angeles, writing occasional stories as TV Guide Canada's photo editor. I was asked to set up a photo shoot with Moll for our "Celebrity Chef" pages. This section was generally just an excuse to get some of TV's top "second bananas" into the magazine. Being able to actually cook was never a true prerequisite. If Moll or anyone else had ever so much as sliced hot dogs into macaroni and cheese dinners, they were in.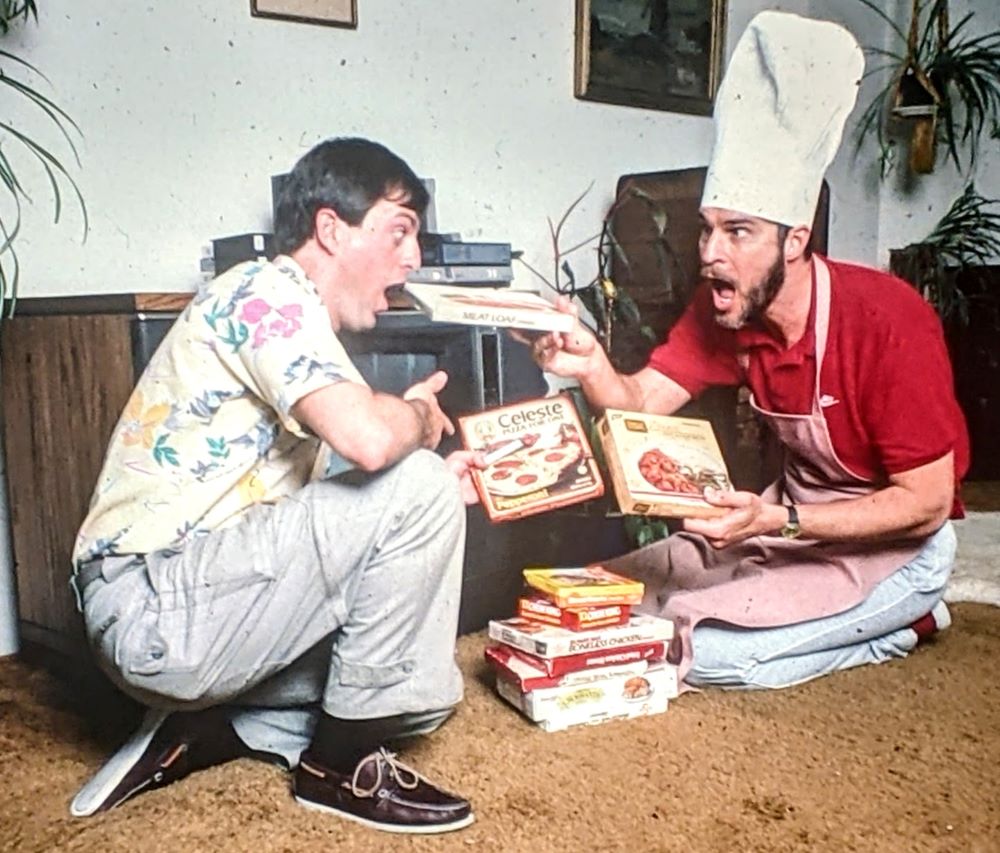 For a 1986 story featuring Moll, I visited the actor at his apartment in the Venice Beach area of Los Angeles. First, however, I rented a giant chefs hat at Western Costume, the famed costume hour then located right next to Paramount Studios on Melrose in LA. I also picked up several boxes of TV dinners. Playing off the fact that he was not really much of a cook, the gag I pitched to Moll was a shot of him trying to load the TV dinners into a VHS tape deck. To my shock and amazement, he went along with it.
The above photo is proof. I found Moll to be very good-natured and not above lowering himself to my level of shtick. He was also happy to keep all the TV dinners.
Condolences to his friends and family.