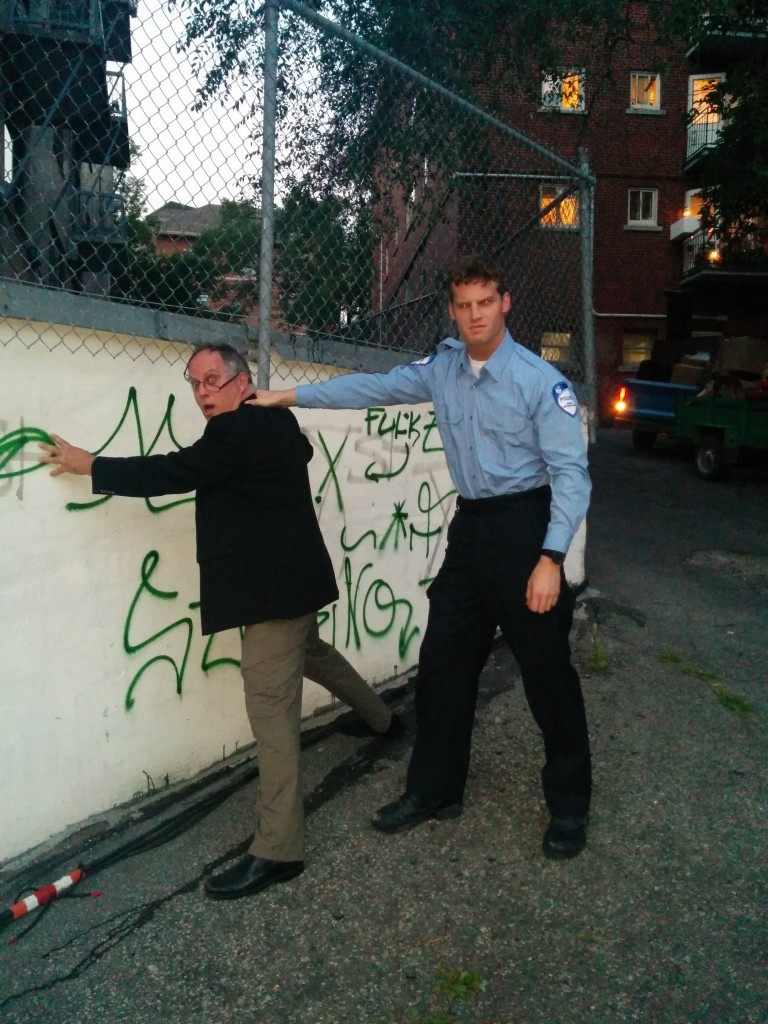 MONTREAL, Quebec–I was just standing around, minding my own business, when I got busted by Jared Keeso.
The actor–who won raves for his portrayal of a young, pre-plaid Don Cherry in a CBC bio-pic–plays nice guy new recruit Ben Chartier on the Bravo drama 19-2. The series, warmly received by critics last season, is back in production in Montreal. A second season of ten episodes has been ordered, with the series penciled in for a January, 2015 debut.
Keeso is a good sport and had no problem helping out a fellow looking for a little blog gold.
The Southern Ontario native plays opposite Adrian Holmes, the brooding senior cop of police station 19's No. 2 squad car. The two portray a couple of guys who do not appear to like each other, not unlike a pair of other TV cops featured in a little show called True Detective.
In real life these two are good friends who have apparently closed a bar or two around town along with fellow cast members.
Executive producer and showrunner Bruce M. Smith (Durham County) described the main characters as two guys who sit in a car and don't talk to one another–yet reveal volumes. That's pretty accurate, and intriguing.
Quebecois co-stars Maxim Roy and Mylene Dinh-Robic also took time away from Tuesday's shooting schedule to chat with a few reporters. The scene was out back of a cluster of run down mid-size apartments, with Holmes's character Nick Barron a tad cranky about having his motorcycle ripped off. Reporters present were gobsmacked at the all-access pass residents of the apartments seemed to have during filming of the scene. Folks were leaning over balconies and coming in and out of buildings with everything from dogs to pizzas during the shoot. It all adds to the almost documentary-like level of realism found on 19-2.