There was no Netflix or Hulu or Amazon Prime in 1964–unless they were rival agencies like THRUSH on the new spy series that season, The Man from U.N.C.L.E. There wasn't even Fox or Global or City back in '64. The TV landscape was so much narrower and easier to get–all you needed was an antenna.
Fifty years later, despite all the changes, one thing remains the same: a lot of new shows emerge in September and October, and most of them are forgotten by April and May.
As in other years there are trends. If it has a cape or a cowl it was bought by CTV. Several shows feature strong, empowering women. If there is a buddy on a romantic comedy, he has a beard.
Below is a quick glimpse at the new prime time offerings for the 2014-15 season. Like any other year, a few stand out. Like every other year, a few will be better than their pilots. The rest? A couple of minutes spent here will help you avoid hours of eye-wasting nonsense.
If you don't want to just take my word for it, follow this link to David Bianculli's Annual Fall Preview report at TV's Worth Watching. As in past years, NPR Fresh Air critic Bianculli has gathered several of the top voices in TV criticism–Ed Bark, Eric Gould, Ed Martin, Jonathan Storm, Bianculli himself and even me–in one handy place.  It's TV worth reading.
Best new shows

Gotham
Fox, CTV Premieres Monday, Sept. 22, 8 p.m.
Holy expectations exceeded! I dreaded this as another special effects heavy wet dream for Bat-nerds. Instead, Gotham is more "Chinatown" than superhero saga and flat out the most entertaining new show of the season. Leads Donal Logue and Ben McKenzie take two of the hoariest clichés ever—the world-weary cop teamed with the idealistic rookie—and make both characters real and relatable. Showrunner Bruno Heller ("Rome," "The Mentalist") makes full use of the real star of the show—New York City (mostly Brooklyn). The bat-cherry on top is the terrific supporting cast, especially Robin Lord Taylor who steals the pilot as the punk who would be Penguin. There's nothing camp about this Batman prequel, which brings the franchise back to the dark, noir-ish roots of the original Bob Kane crime fighting comics.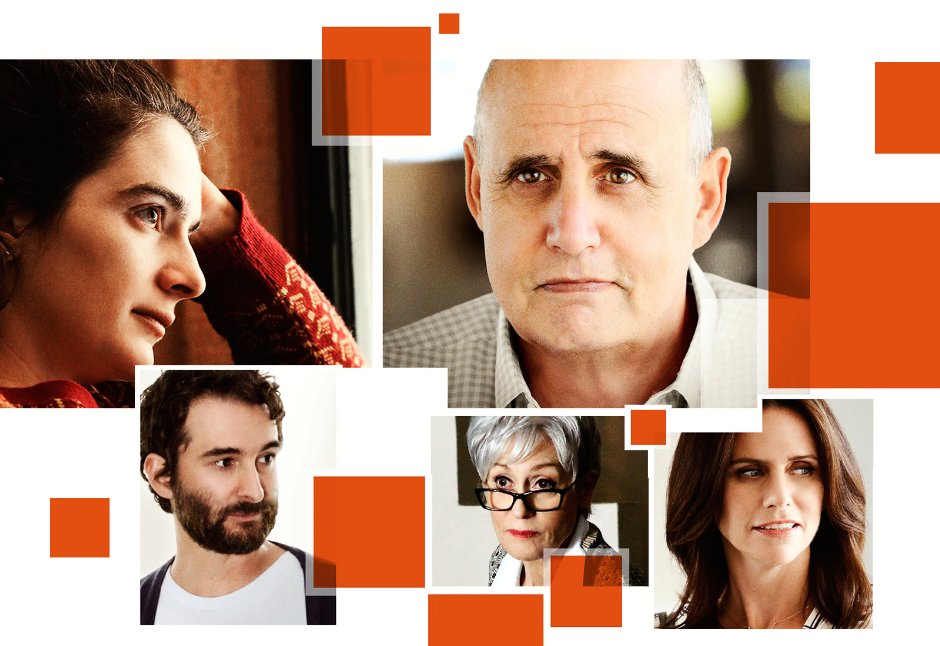 Transparent
Amazon Prime. All episodes premiere Friday Sept. 26
Here's the best way I can convey how compelling and original I found this series: it threw me, every time a new episode began on the four-episode screener, that it didn't begin with the familiar HBO screen-full-of-snow intro. Transparent is from Amazon, clearly not just a place to buy books anymore. It stars Jeffrey Tambor as the patriarch of the Pfeffernan family. When the old man comes out as a she—a transformation Tambor manages with astonishing grace—many, many other secrets come tumbling out from his three grown (but not grown up) children. It will blow your mind to see little Gaby Hoffman from "Uncle Buck" as she investigates "spit roasting" and other taboos as the freak flag-waving youngest child. Amy Landecker and Jay Duplass are equally eye-opening as the other siblings. Judith Light is funnier than ever as Tambor's character's ex-wife. Writer/director Jill Soloway makes an audacious debut with this dark comedy, set in the suburban hell known as the San Fernando Valley. Two other words that will blow your mind: Bradley Whitford.
Find it online at Amazon Studios–which is not legally available for streaming in Canada. If CBC is going to start importing dramas such as The Honorable Woman–a Sundance original–and if it yearns to  go edgy and dark, as it does with Strange Empire (see below), it could kill two birds with one stone with this highly original short run series.
Worth watching

Black-ish
ABC, City. Premieres Wednesday, Sept. 24
Is only funny-ish. Was expecting more from the pilot given the cast (Anthony Anderson, Lawrence Fishburne) and the producer (Larry Wilmore). It is a sign of how bad network comedies are this year that this one keeps getting singled out.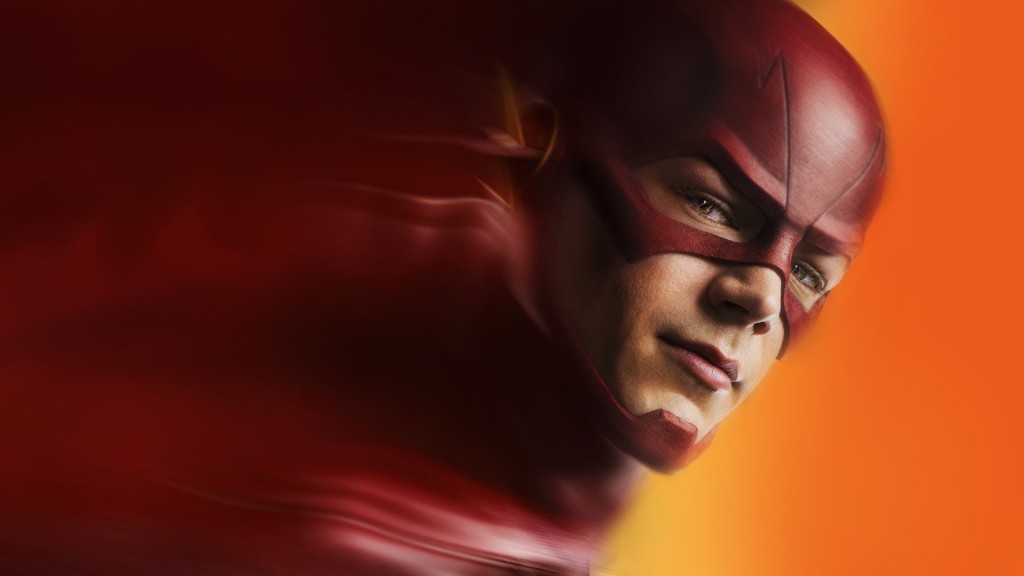 The Flash
The CW, CTV. Premieres Tuesday, Oct. 7
Like Agents of SHIELD on fast forward. Grant Gustin seems pretty down-to-earth and earnest as The Fastest Man Alive, sorta Opie in overdrive. Tom Cavanaugh is the wheelchair-bound brainiac behind the turbo tweak.
Forever
ABC, CTV Premieres Monday, Sept. 22
Unpronounceable Welsh actor Ioan Gruffudd stars as a NYC MD who keeps dying and waking up again (in the middle of the Hudson) in this mashup of "Groundhog Day" meets "House." I can see the headlines now: "Forever lasts six weeks." Judd Hirsch co-stars as the lead's oldest friend–the one who is still alive, that is.
Gracepoint
Fox, Global.  Premieres Thursday, Oct. 2
An Americanization of the UK drama Broadchurch, right down to casting David Tennant. He again plays the lead cop investigating the brutal murder of a child, this time in Northern California. Anna Gunn, Nick Nolte and Michael Pena round out a top cast, but it's not like the British series was in Gallic. Still, if you missed the original, you can burn through this in 10 very sad episodes.
How to Get Away With Murder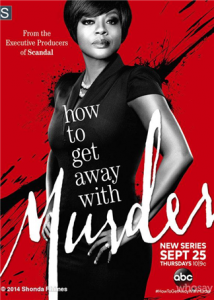 ABC, CTV Premieres Thursday, Sept. 25
Viola Davis has plenty of series lead star power here as brilliant college professor Annalyse Keating. She hand picks four of her law students to help her crack cases. It's a bit like House in its means-to-an-end, formulaic adventures. Best network show title since Desperate Housewives. From ABC's Drama Queen, Shonda Rhimes.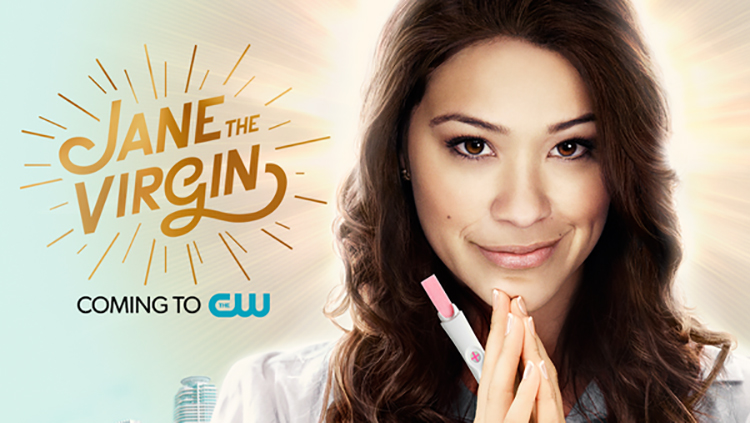 Jane the Virgin
The CW. Premieres Oct. 13
The young actress at the centre of this series, Gina Rodriguez, is so winning, so easy to root for, you drop whatever reservations you might have had about the title and find yourself recommending this to friends. Rodriguez plays an 18-year-old good girl who goes in for a pap smear and instead gets accidently inseminated in a screw up at a clinic. This sweet, charming and low-key series both embraces and gently mocks the TV format that inspired it: Telenovelas. Based on a Venezuelan series.
The bad news? Like Transparent, Jane the Virgin was not picked up by any Canadian broadcaster. Look for it on cable packages that offer CW affiliates.
Madam Secretary
NBC, Global, Sunday Swept. 21
I know I watched this last June when screeners were sent out to critics. I know Tea Leoni stars, and I had a feeling then that it was well-placed on Sunday nights. But I have absolutely no memory of what happens in the pilot. My takeaway: Leoni looks the part but this series is like America recognizing Cuba: it's just never gonna happen.
Red Band Society
Fox. Airs Wednesdays
Critics started referring to this as "Glee Hospital" as soon as the screener arrived. The comedy/drama is about a group of teenage patients living together in a pediatric ward. Kids seem to love these teenage tales of near death, and the young actors are engaging in the pilot, so I see this show sticking around a bit.
Strange Empire
CBC. Premieres Monday, Oct. 6
Tired of westerns where the wimmen get pushed around? Then giddy-up, partner–Strange Empire is comin' atcha. Set in 1869 at the Alberta/Montanna border, this oater epic stars First Nations actress Cara Gee as Kat Loving. She rallies the gals after all the men in town are brutally murdered, even her own young son. This is a long way from the Heartland ranch–more like "Hellions on Wheels." The eye-opening sex and violence and dark, disturbing storylines all indicate CBC is tilting towards more of a U.S. cable model. Can the public broadcaster, however, live with U.S. cable-like ratings? Melissa Farman and Tattiawa Jones also star.  Laurie Finstad (Durham County) is showrunner and the series boasts a Canadian first–an all-female writing staff.
Jury's still out

Canada's Smartest Person
CBC, Sunday, Sept. 28
Thirty two Canadians battle it out to be named Canada's Smartest Person. Then, presumably, this brainiac will be asked to sort out the future of not only the CBC but Canadian television. Among the finalists are   a cheese salesman, a fighter pilot, a poker player and a poet. And that's just the first guy! They don't just compete in a Jeopardy!-like trivia test, but engage in physical stunts as well. The final winner is determined in a hockey fight and then a Tim Horton's dough-nut eating contest. Remember, no wagering.
Not horrible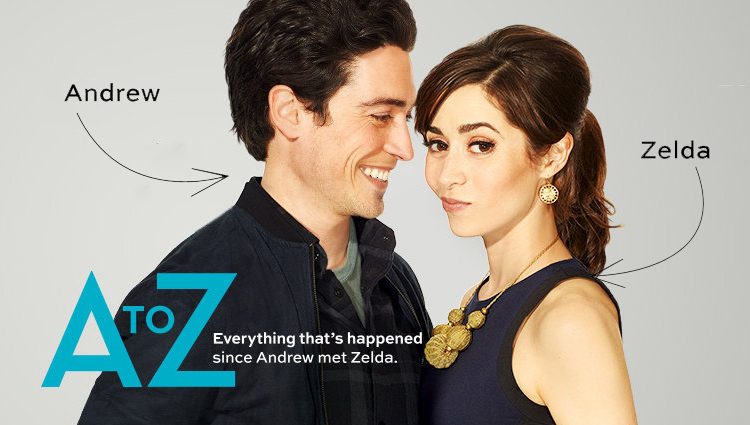 A to Z
NBC, Global. Premieres Thursday, Oct. 1
Why, oh why did those bastards on How I Met Your Mother kill Cristin Milioti's character last season? Apparently so she could play a no-nonsense lawyer named Zelda on this series opposite Ben Feldman (Mad Men). These two meet cute and the pilot is a nice little movie, not unlike "The 500 Days of Summer." It's just not a series, although the leads are adorable.
Christela
ABC. Friday, Oct. 9
Stand-up comedian Christela Alonzo explores the zany world of her Mexican-American family. The pilot features a kitchen full of very loud women.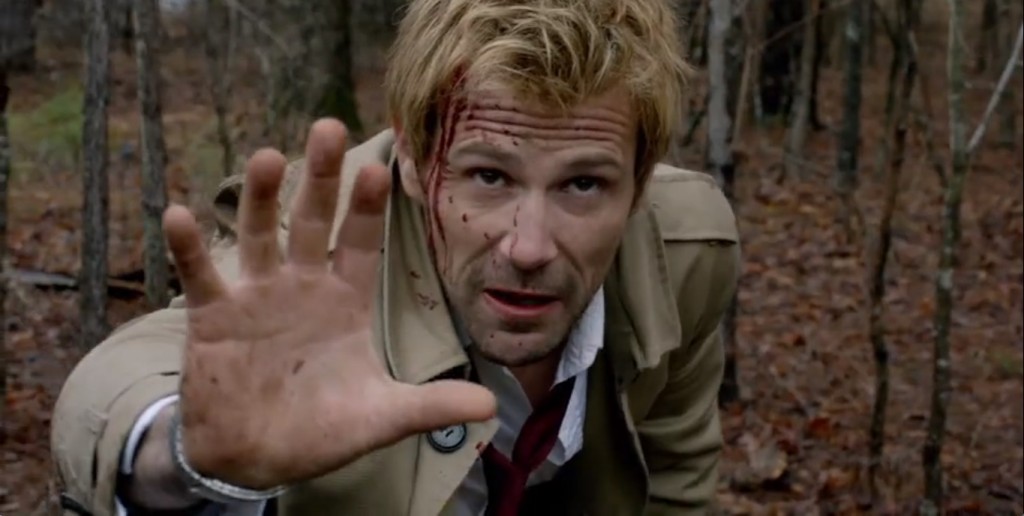 Constantine
NBC, Global. Premieres Friday, Oct. 23
Another comic book inspired entry, this time from the Hellblazer series from DC Comics. Matt Ryan (Criminal Minds) stars as the supernatural detective. The pilot boasted cool special effects. Slick, directed and acted with panache and edgier than The Flash if less accessible than Gotham.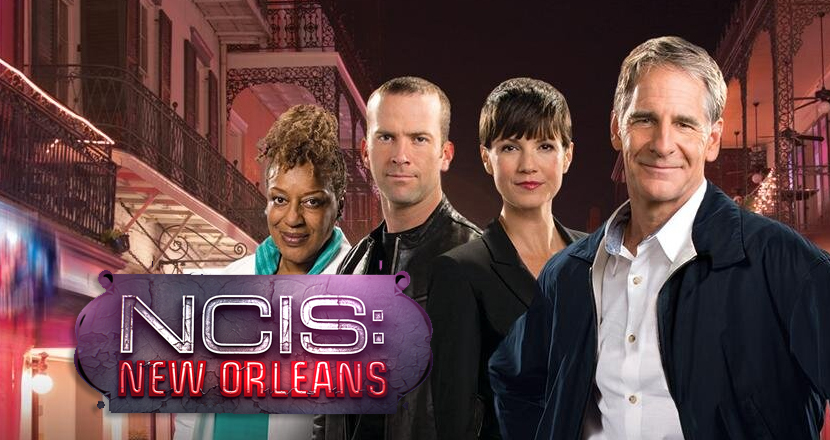 NCIS: New Orleans
CBS, Global Premieres Tuesday, Sept. 23
Scott Bakula leads a new team in a new city as they endeavor to push the median age of the average CBS viewer over a cliff.
Horrible
Marry Me 
NBC, Global. Premieres Tuesday, Oct. 13; Global has it Fridays
Casey Wilson, fun as part of an engaging ensemble on Happy Endings, is shrill and extremely unlikable here as a bitchy, would be bride. Ken Marino (Eastbound and Down) plays her good-natured suitor, doomed to propose to her for as many episodes as this thing is allowed to last. Take the under on six.
Mulaney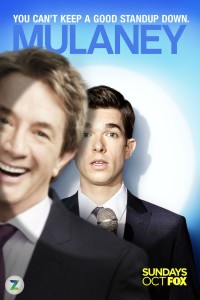 Fox, Global. Premieres Sunday, Oct. 5
Seinfeld-lite, with SNL grad John Mulaney as a younger, smugger Jer. Martin Short shows restraint as a vain, Ted Baxter-ish game show host. Elliot Gould does not as the gayest cartoon character on television since Snagglepuss.
Scorpion
CBS, City. Premieres Monday, Sept. 22
Imagine The Big Bang Theory as a procedural. Now scrub that notion out of your noggin and move on.
Utopia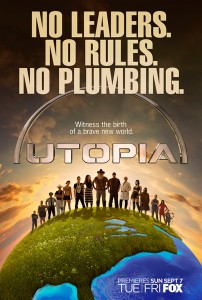 Fox, City. Airs Mondays and Fridays
Everything you've never wanted in a reality series.
Really horrible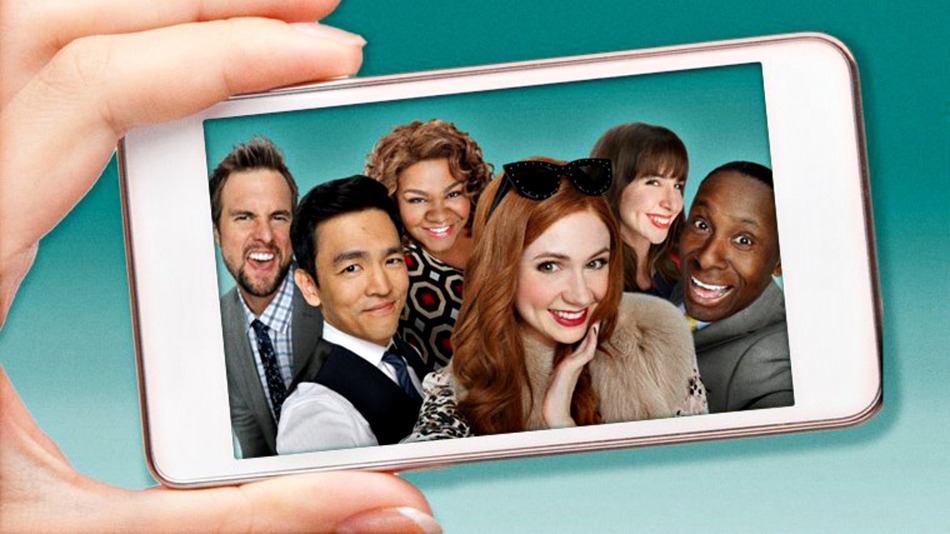 Selfie
ABC .Premieres Sept. 30
Just as annoying as the title implies.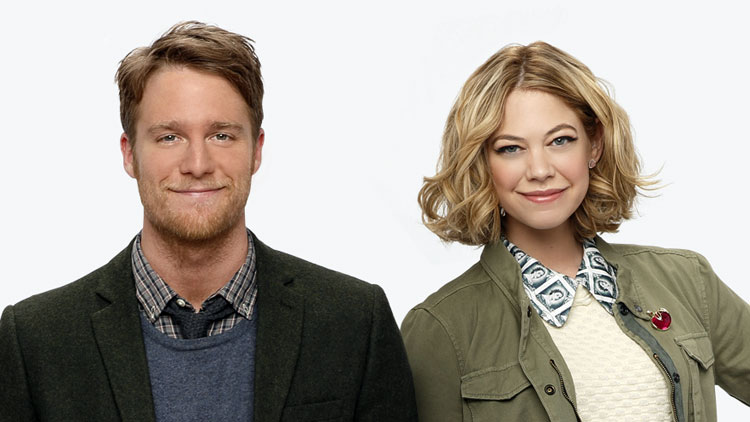 Manhattan Love Story
ABC. Premieres Sept. 30
The young model/actress at the centre of this made such a bad impression at press tour it pretty much erased the curious, quirky impression she made on the pilot screener. Either way one of several forgettable comedies this season.
Beyond horrible

The McCarthys
CBS, CTV. Premieres Thursday, Oct. 30
Horrifying "comedy" about a loud, sports-crazed Boston family will make you want to grab a torch and burn down Fenway. Laurie Metcalf among those wasted. Seems (and smells) leftover from Fox's development pile—from the late '80s. If this had been titled, "Gay-ish" or even "Irish-ish" there would have been stonings.
The Mysteries of Laura
NBC, CTV2. Airs Wednesdays
Ay carumba! Debra Messing hams her way through this wheezy remake of a Spanish language drama. She plays a super cop who looks good in heels. Her home life, however, is a mess! Officer Lucy, you got some 'splainin' to do!  Also, besides it making the cut and McG being among the producers, there is absolutely no mystery.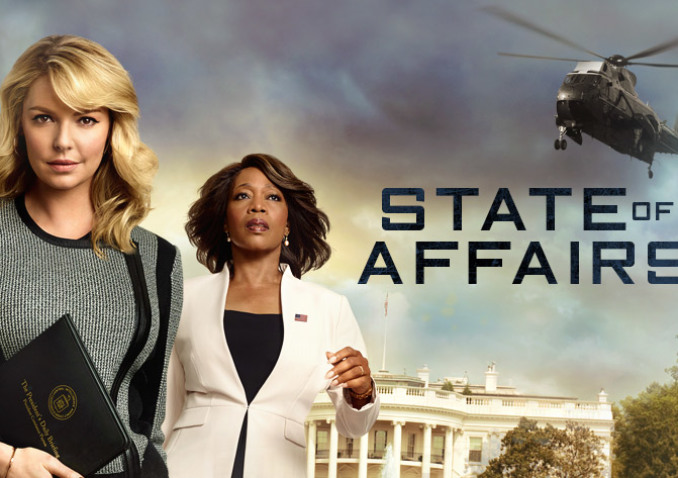 State of Affairs
NBC, Global. Premieres in November
Take an actress universally dismissed as a bigger diva than Kanye West (Katherine Heigl). Cast her as an empowered CIA superstar who by day has the ear of Madam president (Alfre Woodard) and by night sleeps her way through Washington. Stir briskly for an hour and, voila! Something impossible to swallow.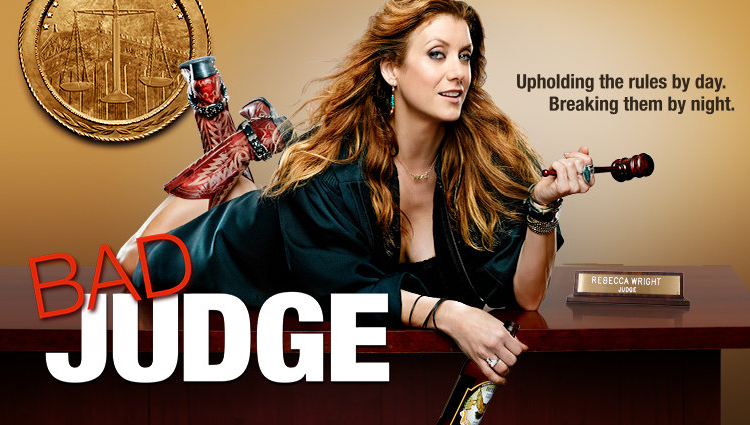 Bad Judge
NBC, Global. Premieres Thursday, Oct. 1
Named after whoever gave this a green light. Am I right people?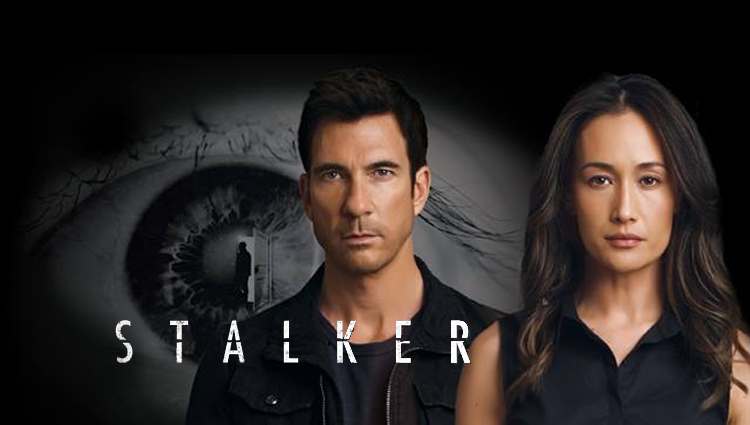 Stalker
CBS, Global Premieres Thursday, Oct. 1
I'm too ascared to watch this entire pilot. Also it bothers me that in a season filled with shows about women and empowerment, this creepy peek-a-boo drama showcasing women in jeopardy is still something a major broadcaster feels it needs to program and exploit.