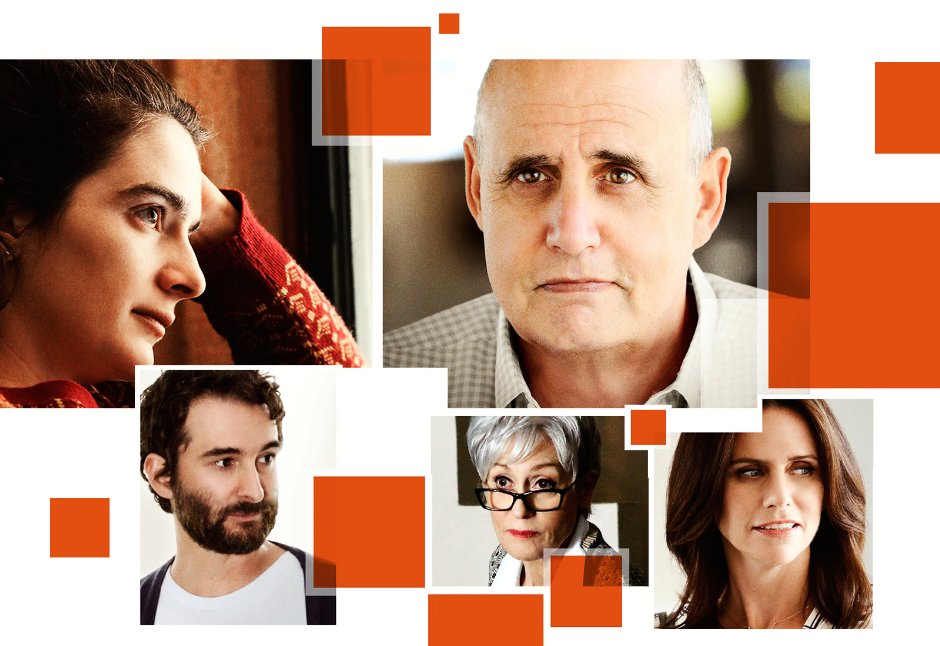 Today. Friday, September 26, you can watch all 10 episodes of the best new show of the season: Transparent.
Unless you live in Canada.
The series has dropped all at once, Netflix style, on Amazon's Prime Instant Video. The streaming service is so far only available in the U.S., The U.K. and Germany.
Here's the best way I can convey how compelling and original I found this series: it threw me, every time a new episode began on the four-episode screener, that it didn't begin with the familiar HBO screen-full-of-snow intro. It stars Jeffrey Tambor (Arrested Development, The Larry Sanders Show) as the patriarch of the Pfeffernan family. When the old man comes out as a she—a transformation Tambor manages with astonishing grace—many, many other secrets come tumbling out from his three grown (but not grown up) children played by Gaby Hoffman (Girls), Amy Landecker (Louie) and Jay Duplas (Togetherness).
It will blow your mind to see little Gaby Hoffman from "Uncle Buck" as she investigates "spit roasting" and other taboos as the freak flag-waving youngest child. Landecker and Duplass are equally eye-opening as the other siblings. Judith Light is funnier than ever as Tambor's character's ex-wife. Writer/director Jill Soloway makes an audacious debut with this dark comedy, set in the suburban hell known as the San Fernando Valley. Two other words that will blow your mind: Bradley Whitford.
The series is written, directed and executive produced by Jill Soloway. You can tell Six Feet Under is among her credits. The two shows share a frankness when it comes to exploring the desperate landscape that is the suburbs of Los Angeles.
Don't just take my word for it: Tim Goodman in the Hollywood Reporter calls it "Beautiful, funny and touching…One of those rare shows that alters the complexion of the landscape with its quality." Variety's Brian Lowry says it almost instantly achieves a "beguiling and bittersweet tone. Transparent represents the sort of  breakthrough destined to firmly put Amazon's nascent original programming push on the map."
Tambor–now 70–told critics during the summer TCA press tour that it is his best work. That's saying a lot coming from "Hey now" Hank Kingsley but his own transformation as a dramatic actor is as astonishing here as Bryan Cranston's was from Malcolm in the Middle to Breaking Bad.
The battle over international streaming rights has become an all out war of late, so there's no telling when Transparent might transgress the Canadian border. The content is too dark and explicit for a conventional broadcaster or it might look good on CBC's schedule as it aspires to offer darker, edgier fare.
Where there's a will and a search engine, however, there's a way, as my college-age children can attest. If you are looking for something daring and moving and original this fall, set off on a Transparent search.