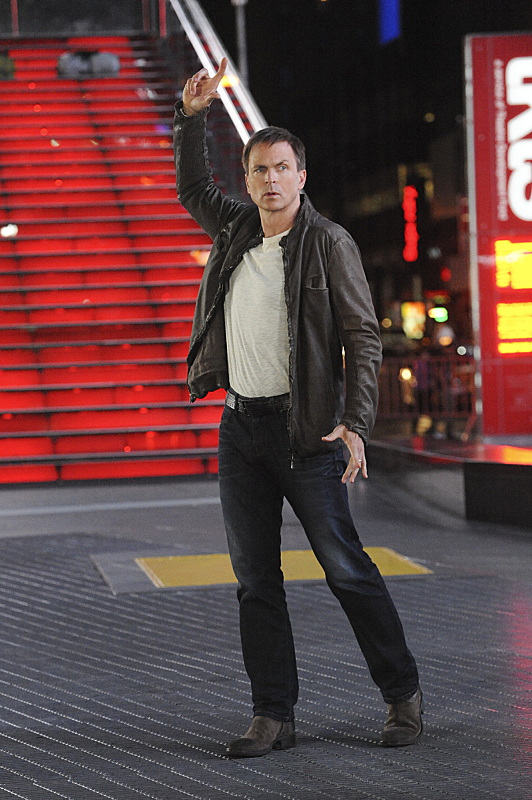 It's always fun to run into Phil Keoghan on TCA press tours. He's a likable guy and a straight shooter. A few years ago, Jeff Probst was working a CBS party and telling everyone the story of his audition to become host of Survivor. Probst said the job came down to he and Keoghan as the two met at the offices of CBS. According to Probst, when the call came for one of the them to go first, he lept up and ran into the room, telling a great yarn about how there was no way anybody was going to take this job from him.
Keoghan, at the same party, had a different memory. He said CBS CEO Leslie Moonves, who still makes all the key casting calls at his network (read Lacey Rose's terrific, insider-y piece on Moonves in the Hollywood Reporter), told New Zealand-born Keoghan he was just too foreign sounding for the Survivor gig. Moonves went for the all-American, makinbg Probst a millionaire.
As soon as the next big reality gig opened up at CBS, Moonves was happy to put the Kiwi in charge–especially since The Amazing Race had such an international hook.
Both men are competitive. When I saw Keoghan at this summer's CBS party, we talked about the time CBS hosted the press right on the field of the Rose Bowl in Pasadena. A field goal competition had been set up, with reporters and stars given two kicks from the 20-yard line, the 25 and so on until they missed. Keoghan was booming them from the 35 and it still bugs him he missed from 40.
We talked about the move to Friday nights for this, the 25th edition of The Amazing Race. The series returns Friday, Sept. 26 at 8 p.m. ET. This has created a big headache for CTV, which has owned Sunday nights for well over a decade using Race as it's 8 p.m. tent pole. The series consistently drew 2.5 million 2+ viewers per week on CTV in Canada long after former hits such as Desperate Housewives flamed out and died.
Without Race on its Sunday schedule, CTV is just another broadcaster trying to dodge zombies on The Walking Dead or Brits on Downton Abbey. Getting a big simulcast number on Friday will likely not add up to the same advertiser haul. Once Upon a Time Sunday at 8 will be hard pressed to deliver like The Amazing Race.
Read more about Keoghan, The Amazing Race and CTV's dilemma here at this feature I wrote for The Canadian Press.