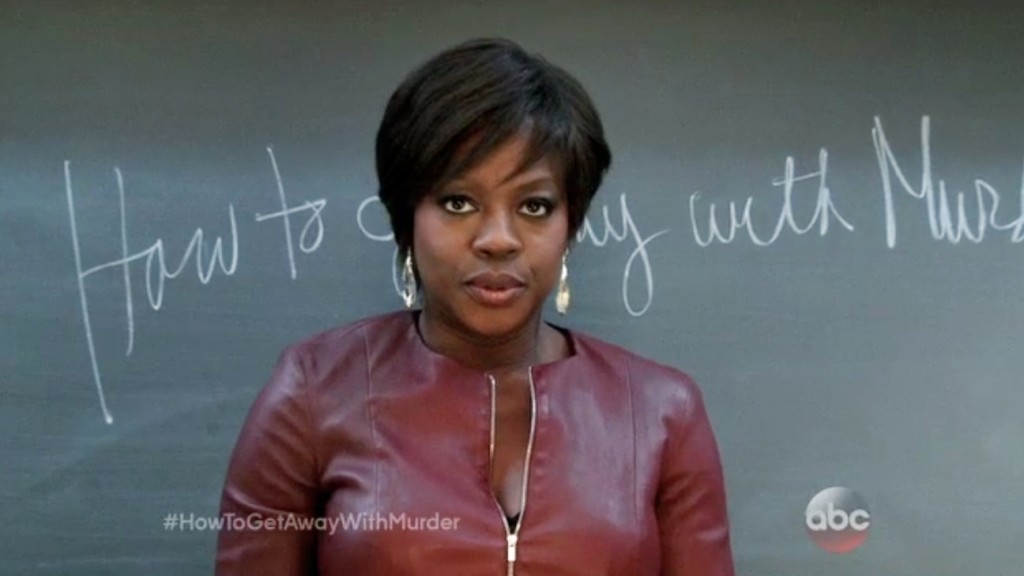 CTV, as usual, was quick to rush out a release declaring they have all the hot new shows so far this season.
This after one week of total ratings.
So, yes, Gotham opened huge as expected (3,375,000 Live + 7 viewers, gaining a million over the overnight tally) with Thursday night Shonda Rhimes drama How to Get Away With Murder opening to a total of  3,080,000 on CTV in Canada.
Global's NCIS: New Orleans was the next highest rookie with an opening week total audience adding up to 2,717,000 viewers. CTV's Forever comes fourth at 2,315,000 and City grabbed the fifth spot with 1,790,000 Scorpion viewers.
There is more good news to come for CTV, especially when all The Flash numbers come out. But there was also significant slippage from Week One to Week Two and not a lot to crow about in newbies beyond the Top 5.
Nonetheless, the TV game isn't getting any easier for CBC which faces the crushing task of trying to poke up through the clutter. Wait for the Live+7 totals before losing hope and also look for those Hockey Night in Canada Saturday airings to bring some much-needed in-house  promotion.
Here's how things played out across Canada the week of Sept. 29 – Oct. 5 (all numbers overnight estimates):
MONDAY 
CTV is winning Mondays but the full story of the Big Bang Theory switch may take a month or more to assess.  The powerhouse comedy was down sharply in its second week of the season to 2,636,000 overnight viewers. Still impressive at 7:30 p.m. (and the No. 1 show of the week) but off about 800,000 viewers from its robust opener.
Also down were the two rookies that followed: Gotham (2,012,000) and Forever (1,209,000). If they hold there CTV will take those totals with both hands. Forever, however, was down more than 600,000 viewers in the overnights week-to-week. The shocker is the surprising resilience of Castle at 10 (2,580,000).
Global stayed competitive Monday with NCIS: LA (1,389,000) but Sleepy Hollow at 9 (845,000) seems to be suffering from that long hiatus. The Blacklist did 1,436,000 in Week Two in the overnights.
City saw another strong showing by newcomer Scorpion (1,107,000), although it slipped behind Forever in the timeslot. Way over on CTV2, The Voice managed 822,000.
There was plenty of sports in the mix, with Monday Night Football on TSN scoring 437,000 overnight viewers. A pre-season NHL game featuring the Canucks on Sportsnet drew 199,000.
This did not leave much for CBC's U.S. cable import The Honourable Woman, which snuck home with 276,000 viewers.
TUESDAY
Global clung to another Tuesday win thanks to evergreen drama NCIS (2,476,000) and new spinoff NCIS New Orleans (2,042,000). Chicago Fire ended the night with 1,098,000. CTV kept close with Agents of SHIELD (1,488,000) and Person of Interest (1,690,000). The Voice spoke to another 824,000 on CTV2. Discovery found 503,000 on the Highway to Hell.
Sportsnet batted 441,000 with an American League baseball playoff.
City has not found Shangri-La with Utopia, managing just 177,000 overnight viewers. City comedies New Girl (281,000) and The Mindy Project (348,000) continue to lag behind with CBC's The Honourable Woman (289,000).
WEDNESDAY
CTV keeps rolling along on the strength of oldies and newbies. New drama The Mysteries of Laura drew 1,349,000 overnight viewers Wednesday, followed by a huge return for Criminal Minds (2,407,000) and then Law & Order SVU at 10 (1,246,000). Global was close behind on the night with Survivor (2,076,000) Chicao PD (629,000) and the creepy new drama Stalker (1,499,000).
City had a solid Wednesday with Hells Kitchen (761,000) followed by Modern Family (741,000) and the new comedy Black-ish (563,000). Sportsnet batted 467,000 with a baseball playoff game. The Goldbergs were found by 306,000 on CTV2.
THURSDAY
CTV did well here again this week, but that Big Bang audience is missed. At 8, Grey's Anatomy drew 1,658,000, about a two million drop from TBBT. Canadian drama Saving Hope did a robust 1,317,000 in overnights. The big winner is How To Get Away with Murder at 10 (2,337,000).
Global is neck-and-neck in 2+ at 8 with Bones (1,652,000) followed by Brit makeover Gracepoint (1,106,000) and dwindling NBC pickup Parenthood (403,000). City's horrible reality show Bachelor Canada was up this week to 544,000 with Scandal at 510,000. Comedies 2 Broke Girls and CTV cast off Two and a Half Men did 239,000 and 241,000.
CTV2 had the premieres of Vampire Diaries (216,000) and shot-in-Toronto Reign (185,000). In sports, Sportsnet's NFL Thursday Night Football game (266,000) edged TSN's pre-season hockey tilt (243,000).
FRIDAY
CTV owns the night with The Amazing Race (1,765,000) followed by Shark Tank (923,000) and Blue Bloods (1,703,000). Global premiered new comedy imports Bad Judge (527,000) and A to Z (441,000). Hawaii FIVE-0 was surfed by 1,366,000.
TSN scored with two CFL games: 'Peg vs Ottawa (586,000) and Calgary vs Saskatchewan (913,000). Sportsnet had a few baseball ALDS playoff games drawing  228,000,  319,000,  396,000 and 237,000. City's Utopia crawled to 168,000 giving no lift to homegrown comedy Package Deal (108,000).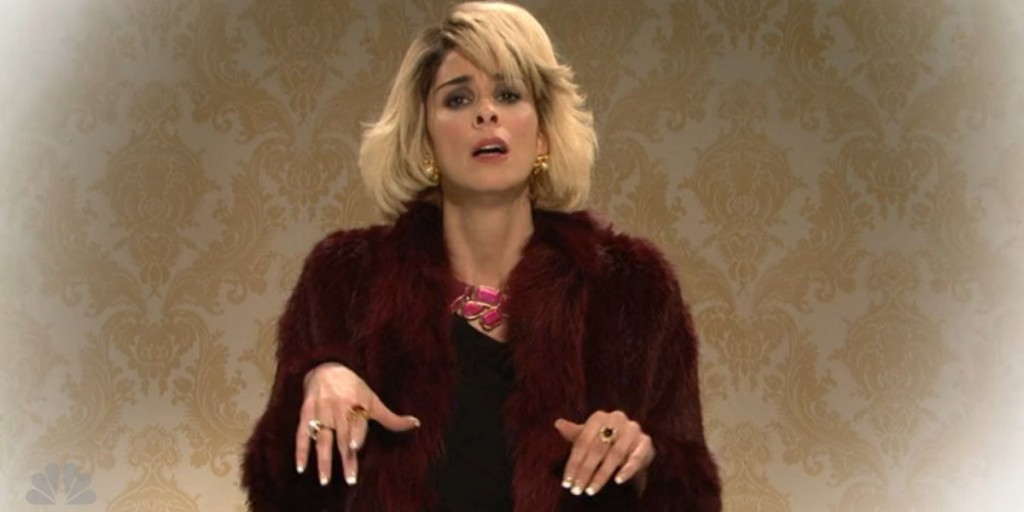 SATURDAY
That crappy opening week probably dented Saturday Night Live, which drew just 323,000 in its second week of the season. Otherwise the sports scores are as follows: TSN got touchdowns from their CFL double header with Edmonton/Toronto pulling 707,000 and B.C./Hamilton scoring 705,000. Sportsnet did better with its baseball NLDS game (503,000) than its NHL pre-season tilt featuring the Canucks (259,000).
SUNDAY
Once upon a time, CTV killed here with The Amazing Race. Now they just have Once Upon a Time (1,469,000). At 9 is Resurrection (940,000) followed by CSI (1,884,000).
Global saw Madam Secretary slip a little to 1,251,000 in the overnights followed by The Good Wife (1,038,000). Not being simulcast is cutting numbers for The Simpsons (365,000) and Family Guy (358,000) in half and then some.
CBC stays in the mix with Canada's longest-running drama, Heartland (891,000) and slipping game show Canada's Smartest Person (472,000).