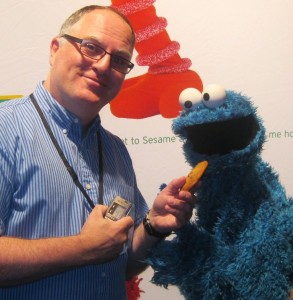 Monday was the 45th anniversary of the launch of Sesame Street. It was produced by the Children's Television Workshop and funded by the U.S. Office of Education, the Ford Foundation and the Canarnegie Corporation.
I was already too old to be interested in Sesame Street when it came out. I grew up on wildly diverse and unregulated children's fare. The Friendly Giant and Captain Kangar0o featured gentle hosts who seemed trustworthy and wise. Susie the mouse on Chez Helen and Lamb chop on Sherri Lewis seemed sweetly naive if a little over caffeinated. Kiddo the Clown was a smart aleck. Professor Hideway was just weird. Diver Dan was creepy but fascinating. The guy from Schnitzel House wore weird pants.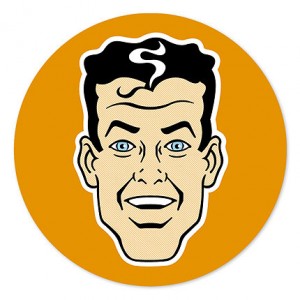 I was mainly educated through TV showings of the great animated films shown in cinemas in the '30s through '50s–Felix the Cat, Popeye, Bugs Bunny and all those amazing Merrie Melodies and Looney Tunes, Tom & Jerry–and later the early TV animated half hours such as Rocky & Bullwinkle, Ruff & Reddy, Huckleberry Hound, Top Cat and the Flintstones. The soundtracks alone on those cartoons introduced kids to opera, marches and American popular music. I was as familiar with Cab Calloway thanks to Betty Boop and John Phillip Sousa thanks to Popeye as jazz music through the swingin' kitty band on Friendly Giant. My storytellers weren't Jim Henson and Joan Ganz Cooney they were Chuck Jones, Fritz Freleng, Bob Clampett, Tex Avery, Bill Hanna, Joe Barbera, Max Fleischer, Bill Scott and Jay Ward.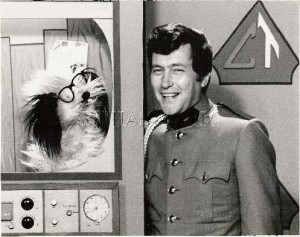 Often these classic cartoons were crammed into local kiddie shows. Buffalo's Commander Tom and Rocketship 7, both seen for years on WKBW, seemed to throw just about anything at kids, from The New Adventures of Superman to Roger Ramjet to Highway Patrol with Broderick Crawford. CTV's Cartoon Playhouse had odd little Canadian-made cartoons from the '60s, from The New Adventures of Pinocchio to the hypnotic Pick a Letter with George Feyer. Hercules and Rocket Robin Hood were barely animated and would do if nothing else was on, but neither measured up to Johnny Quest.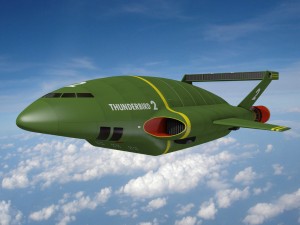 Then there were the great British "supermarionation" shows–Super Car, Fireball XL5 and The Thunderbirds. Bizarre and nightmarish but featuring the coolest jets and rockets, they made even Star Trek look like dull.
It was all so eccentric. So when Sesame Street came along, it seemed to wreck everything, I wasn't interested because I was 12, but also because it was educational. It was almost designed to deprogram a lot of the weirdness from a decade of anything goes kiddie fare. All of the latent racism and outdated humour inked into those dated 'toons needed to be scrubbed out of children's minds, but being exposed to that also seemed to add context later. I didn't mind the history lesson because it was never a history lesson.
To me, Sesame Street's greatest contribution was the way it depicted the new neighbourhood. It was colourful, a little New York. It made you want to play with all those kids and all those muppets.
So happy anniversary, Sesame Street, from a kid more raised on Bugs and Daffy than Bert and Ernie.