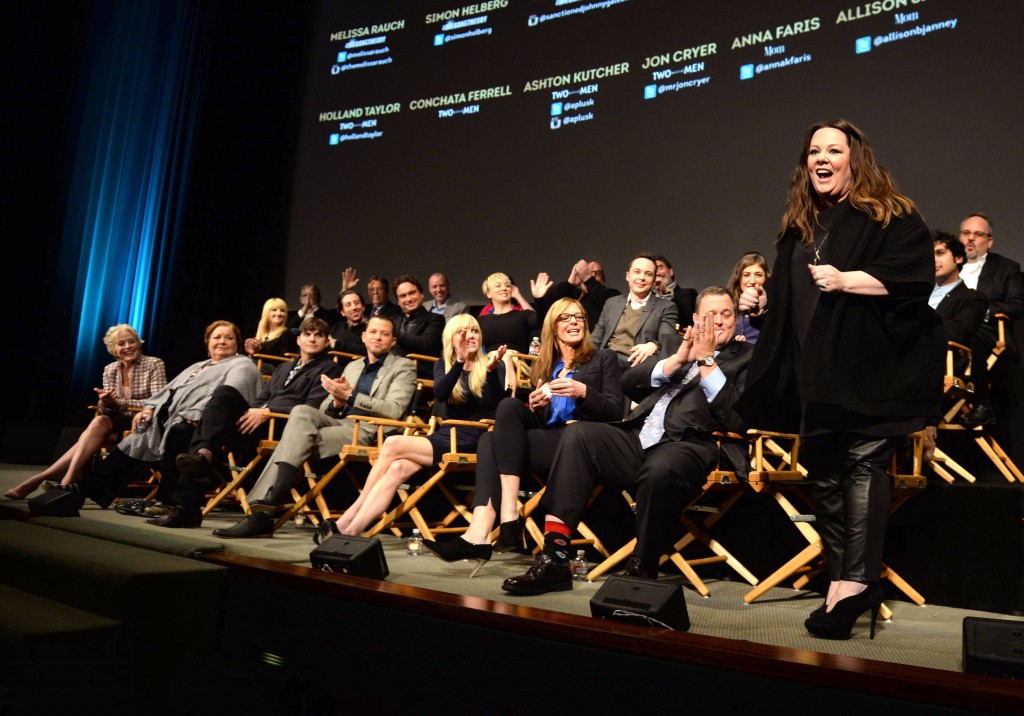 BURBANK, Calif.–Thursday night, critics took a trip over to Mr. Lorre's neighbourhood.
That would be on the Warner Bros. Studio lot, where sitcom King Chuck Lorre produces four CBS sitcoms: The Big Bang Theory, Two and a Half Men, Mike & Molly and Mom. The sitcoms make, like, a bazillion dollars for the studio as well as for CBS.
Repoerters were shuttled to the studio and herded into Warner's plush, comfy, cinema-size screening room. There, 24 executives, writers, producers and stars walked on stage and took their seats on director's chairs.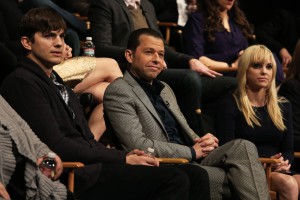 They were all there: Jim Parsons, Johnny Galecky, Kaley Cuoco-Sweeting, Kunal Nayyar, Simon Helberg, Mayim Bialik and Melissa Rauch from Big Bang,  Ashton Kutcher, Jon Cryer, Conchata Ferrell and Holland Taylor from Two and  Half, Billy Gardell and Melissa McCarthy from Mike & Molly and Anna Faris and Allison Janney from Mom.
It was an impressive, unprecedented gathering. If a bomb had gone off in the theatre, CBS would have become the 5th ranked network.
Lorre opened by saying he really didn't want this to be billed an Evening with Chuck Lorre Productions because there was so much credit to go around. Then everybody started giving all the credit to Lorre.
"Clarity" is a key element of a Lorre comedy," said Parsons, who repeated the notion that Lorre's shows all follow a musical pattern. That's why they repeat well, said Parsons. They're like songs you can listen to over and over. (I've never, honestly, understood that.)
"Early on they discovered it was funny for me to be naked," said Cryer.
Laurie acknowledged that "none of this happens without Two and a Half Men." Someone asked about the elephant in the room, Charlie Sheen. Will he be in the Two and a Half Men finale? Laurie said that episode will feature a cast of thousands and while he didn't come right out and say Sheen will be in it he suggested fans will be happy with the ending.Translation: look for Sheen to make some sort of cameo.
Lorre told a story about how his life had turned around. At one time, a $50 U-turn ticket wiped him out and he just sat weeping in his car.
Now he can buy Canada.
A screening of an episode of Mom followed. For me, the show is no funnier on a big screen.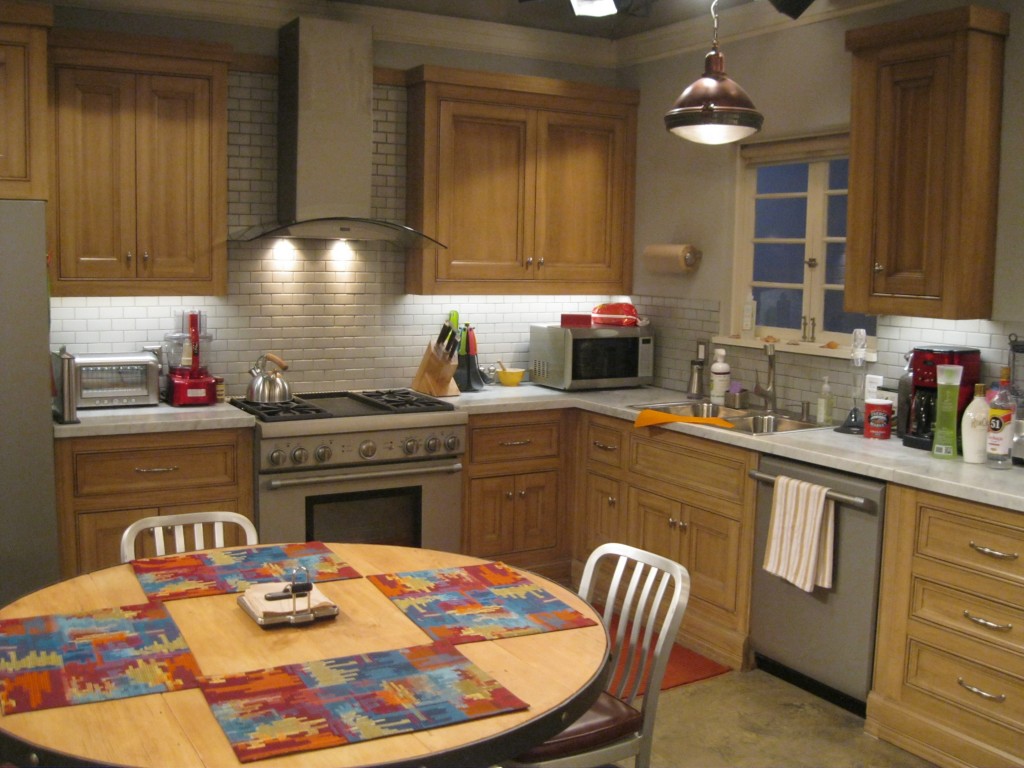 Then everybody was led over to studios 20, 22, 24 and 25, home to the Lorre shows. Warners TV tzar Peter Roth hugged everyone individually and called Lorre and company over to unveil a plaque. The soundstage is now officially named the Two and a Half Men studio. Seems fitting for a sitcom in its 12th season. Previous shows to shoot on that soundstage include The Waltons, Designing Women and V.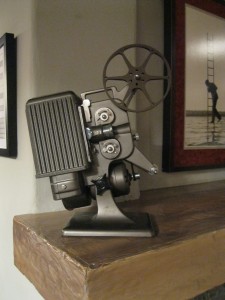 The talent hung around on set far longer than expected. Navyar was pleased to hear giant posters of "Dr. Cabbie" hung outside the Silvercity Cineplex at Trinity Square in Brampton until Christmas. "Cabbie" Two is coming but he won't be in it.
Most of the mingling took place on the Two and a Half Men soundstage. One thing I've notice after many years of visiting these studio soundstage visits: set dressers are big into old movie projectors. There was a few on both Two and a Half and Big Bang. (Look for the old Bell & Howell's up high in Sheldon and Leonard's kitchen). Lorre must know that I will watch any show with a projector on the set.
They should rename the Big Bang soundstage after Rob Salem. The ex-Toronto Star TV columnist would feel right at home next to the many Batman and Superman goodies crammed into the comic book store set, including an original, large 1966 Batmobile.
The folks at Warner were remarkable hosts, allowing reporters free reign around the standing sets. Mom stars Janney and Faris were good sports, too, among the last to leave. There was plenty of munchies on hand, including doughnuts sprinkled with all kinds of breakfast cereal.