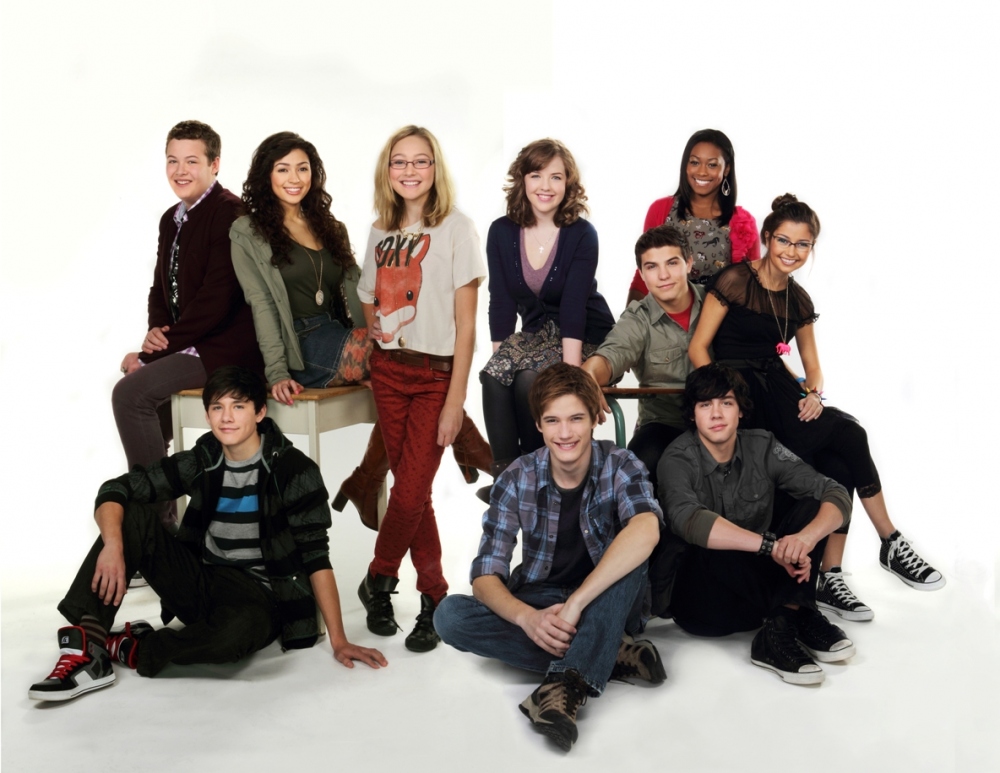 Degrassi is the show that will not die. Netflix and Family Channel confirmed Tuesday that they are both behind a deal that will extend the forever Canadian TV franchise for at least another 20 episodes.
The series will be rebranded–again–as Degrassi Next Class when it returns early in 2016.
Now, I can't say I'm surprised. Halifax-based DHX Media paid a reported $33 million in 2014 for Epitome. That gave them 469 half hours of the long-running series, a library of also ran titles such as The L.A. Complex as well as a studio and a back lot full of Degrassi street scapes.
The lot could go condo any day–it is in Toronto–but clearly DHX would prefer to extend the Degrassi brand, an international money maker since the late '70s.
It all began on CBC as a series of after school specials known collectively as The Kids of Degrassi. Not long after, "Wheels" (the late Neil Hope) and "Snake" (Stefan Brogren) were as well known and popular on Canadian TV as Don Cherry or the Trailer Park Boys. When Pat Mastroianni (Joey) won the Best Actor prize at the 1988 Gemini Awards, well, you should have seen the look on Scott Hylands' face.
The CTV incarnation, Degrassi: The Next Generation, ran 14 seasons. The series has been heralded as a training ground for young Canadian actors, or at the very least as a farm team for The CW. Drake, Nina Dobrev and Shenae Grimes took the Degrassi express ramp to future success.
Still, those kids graduated a long time ago, and, really, Drake has had to live down his Degrassi stint. Can anyone over 13 name a single cast member today? The show was bumped down to MTV Canada a few years ago and drew ratings so low the surprise was it wasn't canceled the last few seasons. Only its enduring popularity in the U.S. on Teen Nick kept it in production.
Now, I've seen that popularity in person. A trip to the lot with an Ohio radio morning man a few years ago was an eye-opener. He brought his 12-year-old daughter and her friend and those kids were electrified. Degrassi has always been skilled in catering to their young fan base and the folks at Epitome at the time could not have been more accommodating.
DHX is betting there's still gas left in the Degrassi tank. The Netflix pickup makes perfect sense: they crunch the numbers and grab franchises with big, built-in recognition. The formula has worked with Arrested Development and here in Canada with Trailer Park Boys.
Now Netflix, with both TPB and Degrassi, has two of the most enduring brands in Canadian television–and you know that must bug the hell out of everyone else in Canadian media, including the CRTC.
Still, even Star Trek has had to take a few long breaks. Degrassi The Next, Next Generation? Maybe 2016 is too soon. For now I'm good with Class Dismissed.