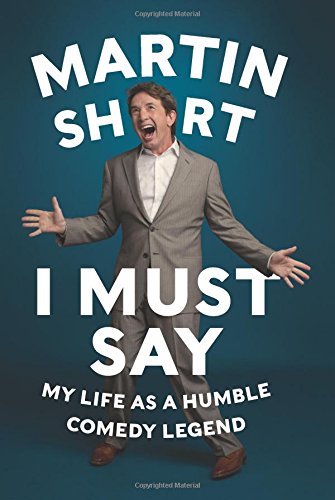 Looking for a good summer read? This came out last year but I just got to it last week at the cottage: I Must Say: My Life as a Humble Comedy Legend by Martin Short (HarperCollins 2014).
Short has had an amazing life so far. He grew up in Hamilton, Ont., dreaming of showbiz and fascinated by the classic TV variety shows his family watched in the '60s. He writes of a childhood trip to New York City where his mother took him to see idols such as Sammy Davis, Jr., performing at Manhattan night clubs. Just seeing the caricatures of the stars at Sardi's was a thrill, he writes.
Short grew up to meet and work with many of his idols and even get his own face on the wall at Sardis, although the rendering didn't much look like him. The new artist, he was told, had only been on the job 28 years.
Short was part of the fabled Toronto company that performed the stage musical Godspell in the early '70s. It was an incredible flowering of Canadian talent all in one place at one time–Victor Garber, musical director Paul Shaffer and Eugene Levy sharing the stage with Gilda Radner, Andrea Martin and others. Jayne Eastwood was part of that original company, as was Rudy Webb. Dave Thomas later got into the act.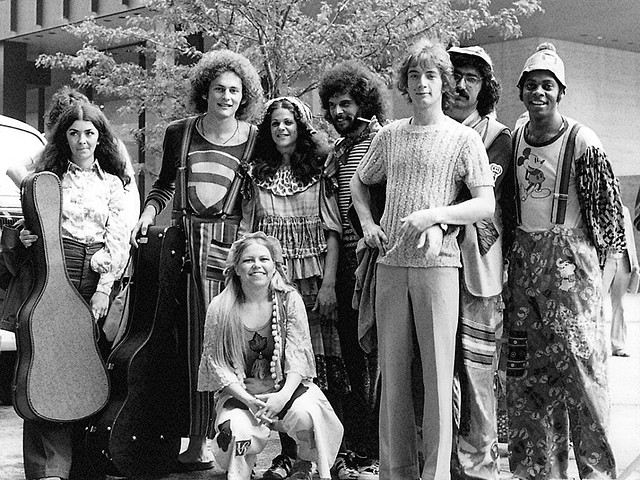 Among the cast was Nancy Dolman. Short was captivated, but dating Radner at the time. His love story with his eventual wife Nancy is one of the sweetest stories in the book . One of the saddest, too, especially when she passes away in 2010 after battling ovarian cancer. How his showbiz pals helped him over the death of his wife of 30 years is one of the most moving passages of the book.
Short suffered loss early in life. An older brother and both his parents were gone before Short was 20. He felt those losses, plus a naturally sunny disposition, helped him sail past career disappointments along the way.
He also came up with the "Nine Categories," a self help regime he's sworn by for 35 years. As in much of the book, Short sneaks in gags along with wisdom and insight. "As it says on my answering service, 'I'll take it.'" He jokes under Category 6: Career. Much of his Nine Categories are just common sense–get regular check ups, look after your money–and a lot of emphasis is on family and friends. The act of going over the list every Monday, however, has kept him on track to lead a happy life.
There's plenty of evidence in the book to suggest the plan is working. Short name drops so often he must suffer from back pains but it is all fun to read. David Letterman, Steve Martin, Tom Hanks, Robin Williams and Chevy Chase get their due along with early idols such as Jerry Lewis and Frank Sinatra. There's a great encounter with George Harrison, then a moving and unexpected coda after Harrison's death thanks to the ex-Beatle's son Dhani. I was fascinated by the SCTV stuff ("workplace nirvana," Short calls those golden seasons), although I could have used more John Candy.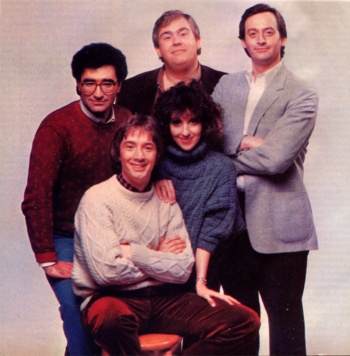 Short coulda been on both SCTV and SNL sooner, but realizes in retrospect he hit those shows at just the right time. He even tried to quit SNL just weeks into that "Steinbrenner Year" that saw Billy Crystal, Harry Shearer and Christopher Guest join the cast.
Short is said to not suffer fools easily but I've always found him a warm and engaging interview. I know! Even he admits he can be a sarcastic bastard, and there's evidence in the book that this ability to do mean funny came from his dad, a Stelco executive who sat apart from the kids at the dinner table and was capable of being "witheringly sarcastic," according to Short. Some of Jiminy Glick's biting bluntness came, he feels, from his dad's sharp Irish tongue.
Short breaks out Glick and other famous characters such as Ed Grimley and Irving Cohen in interludes spread throughout the book. It works, giving fans insights into how these characters developed.
There's plenty of laugh out loud moments in the book. Short even invites readers to his annual Christmas parties at his home in Pacific Palisades. They were so star-packed, and so much went into the after dinner act, Short says it began to look like backstage at Carnegie Hall. "No one wanted to half-ass it in front of this crowd," he says.
Least of all Short, who loves to sing before this captive audience. Composer Marc Shairman puts it all in perspective in these special lyrics he wrote to the tune of "Winter Wonderland":
Every year, mid-December
Comes a night to remember
With me by his side
We'll watch the guests hide
'Cause Marty throws a party just to sing