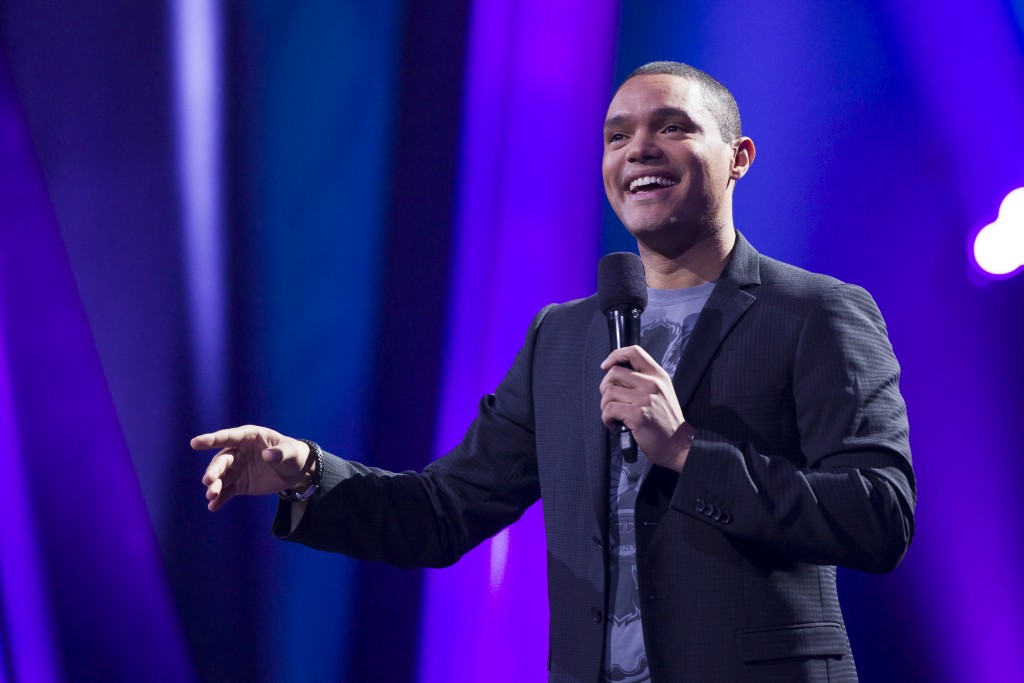 The pressure was on Trevor Noah to live up to the advance hype this summer at North America's ultimate comedy summit, Just for Laughs. Noah, as everybody knows by now, takes over from Jon Stewart as host of The Daily Show (Monday, Sept. 28, Comedy Central/CTV). Those are big shoes to fill and the 31-year-old South African has to be quaking in them.
There were no signs of nerves, however, at Noah's gala last Thursday at Montreal's Place des Arts. The charismatic comedian rose to the occasion and quickly charmed the 3000 patrons packed into Salle Wilfrid Pelletier.
Noah did two extended sets between introducing the other seven comedians on the bill, including Arte Lange, Mark Forward, Hasan Minhaj, Neal Brennan, Marina Franklin, Katherine Ryan and special guest Jeff Ross.
His first set was all about language, a natural target in Canada's French capital. Noah demonstrated the romantic qualities found in speaking French were lost in translation in a Russian accent–an obvious bit but performed with plenty of good-natured spunk.
He quickly shrunk the room, making it seem more intimate than it was. It helped that the giant screen  behind him magnified his facial expressions to those of us towards the back of the orchestra.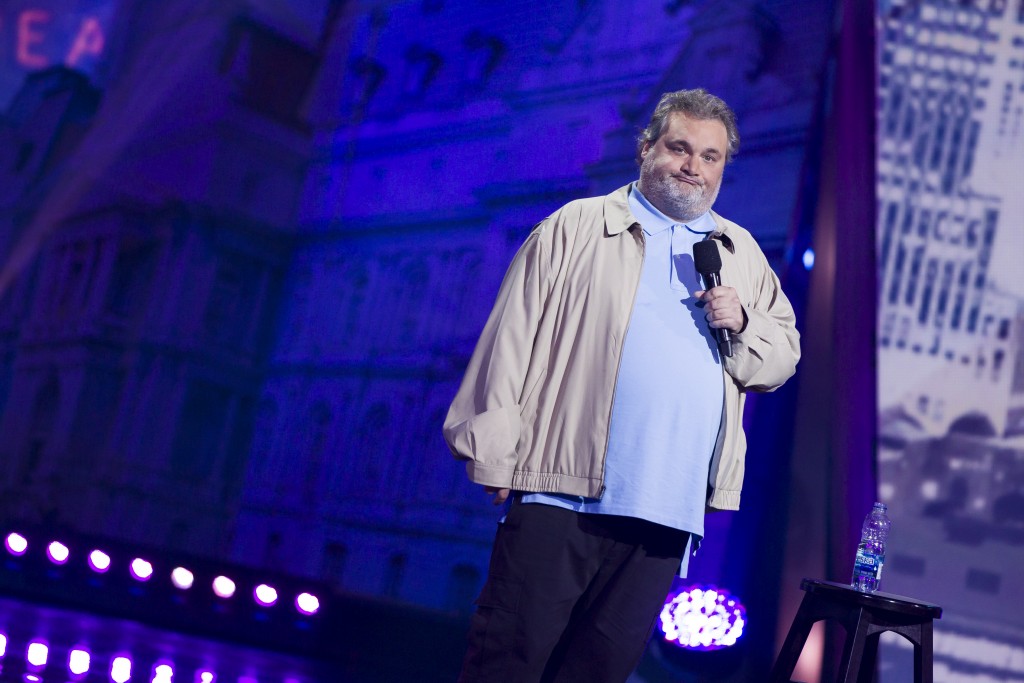 The second set, a kinetic recreation of fellow South African Oscar Pistoria's legless defense at his murder trial, killed. This is a bit Noah has down cold and the audience ate it up. His youthful energy is such an asset here as he works the whole stage, striding back and forth.
Noah, as emcee, brought each act out with the old saw about how, whenever he's asked who is the funniest comedian performing today, he always says (and then he mentioned the next act each time). It's been done before, but Noah is so likable and executes so well it works each time–a trait that will stand him in good stead night after night on The Daily Show.
Lange's set was also funny, but the former MADtv and Howard Stern wild man made some fans wince as he ran down his list of addictions. "I can't drink anymore. I can't do drugs anymore. I had to give up hookers," says Lange. "What am I doing in Montreal?"