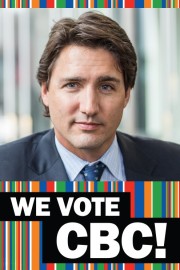 This week, CHML's Scott Thompson wanted to talk about the election. "Does this mean CBC is out of danger?" asks Scott.
There have been hints from the Liberals that they will find more money for arts and culture in general. Whether this translates into automatically replacing the $150 million the Harper government cut over three years from the public broadcaster's annual appropriation, let's wait and see.
The CBC would dearly love that money back, but so would Bell, Shaw, Rogers and every other battered broadcaster right now. That 78-day election run and all tens of millions of dollars worth of partisans ads that came with it helped ease the pain of otherwise shrinking audience shares and advertising revenues.
CBC may have to earn it back or at least prove it deserves it. All broadcasters are struggling to cope with shifting tides in television and no politicians, no matter how friendly, can help with that. The CBC is two years into a five year makeover with a strong digital thrust. If they can show progress with their plan, taxpayers may be only too happy to support it. Right now, as Scott points out, there is still a perception that CBC is "a pretty inefficient machine."
The big relief at CBC HQ has to be that the bleeding has likely stopped and no further cuts are coming. Harper, told a few years ago that his favourite TV show (aside, apparently, from Breaking Bad), Murdoch Mysteries, was jumping from City to CBC had this chilling comment: "Well, I'll watch it anyway." I was there, I heard it.
The gang at Shaftesbury may want to sneak young Justin into a scene or two like they did with Harper. He could play Laurier, preaching about "Sunny Days." The show would run at least four more years. Do it and thank me later.
I'm more interested to see if somebody in Ottawa will do the right thing and slap a GST tax on Netflix. Harper made this a campaign thing but, really? Why should these guys cross the border and get a free ride? Four million subscribers times a buck ten every month and the entire $150M CBC appropriation cut would be restored in three years. This should give us all some idea of just how much money Netflix is making.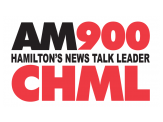 Me and Scott also get into Tracey Morgan's return to SNL, Eddie Murphy doing Cosby at the Kennedy Centre honors, John Oliver's goof on Canada's election plus Chris Rock being named the next host of the Oscars. Rock is hilarious but not exactly red hot at the moment. Did Amy Schumer turn the gig down? Why not Jon Stewart–he's just sitting on his hands all day now. Hell, give it to Andy Samberg, he brought the Emmys in on time, he should win an Oscar for that.
The whole radio chit-chat zips by in 17 minutes. You can listen in here.