There's no Blue Jays game today, no need to vote, just head on down to Bloor and Jarvis for today's TV on Film Project screening.
It's a 50 year step Back to the Future as we revisit 1965 in two blasts from TV's past–both shown on the big screen in glorious 16mm.
The two main films are NBC's 1965 Fall Preview reel hosted by "Agent 86" Don Adams, plus a full, 1965 network print of Bewitched complete with the original commercials. There will be other surprises too.
It's all on screen at the cozy Velma Rogers Theatre inside Rogers' corporate headquarters; use the main entrance at 333 Bloor and you'll be escorted towards the theatre. Admission is free and is first come, first served as seating is limited. Here's the schedule:
6:15:
A Secret Agent's Dilemma –or- a Clear Case of Mind Over Mata Hari (1965)
NBC's 1965-'66 Fall Preview reel—credited to the NBC promotions department—was packed with 15 new shows. A few turned out to be long-running hits, especially The Dean Martin Show (1965-'74), I Dream of Jeannie (1965-'70) and Get Smart! (1965-'70). Smart's Agent 86 (Don Adams) "hosts" the promotional reel, when he's not taking calls from his shoe phone. There are clips from I Spy, Please Don't Eat the Daisies, Laredo, Mona McCluskey (with Juliet Prouse), Camp Runamuck, Hank, Convoy, Mister Roberts, Run for Your Life (with Ben Gazzara), The John Forsythe Show, The Wackiest Ship in the Army and one of the biggest bombs ever, My Mother the Car.
7PM: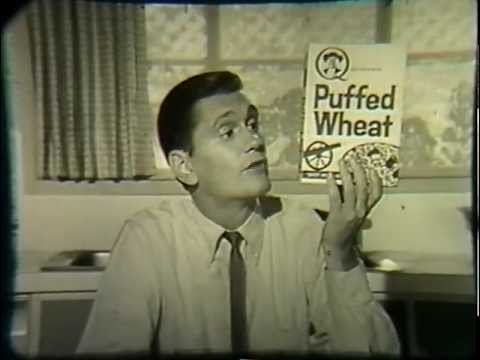 Bewitched (1964-72, ABC). Network series orders ran longer back then, and this was episode 27 out of 36 that season. "There's No Witch Like an Old Witch" ran April 1, 1965 and features Marion Lorne as Aunt Clara. Look for a gaffe early on in the episode: a boom mike can be clearly seen (especially in this full-screen film print) as Samantha struggles to get Clara out of a broom closet. Look also for changes to the main titles. The original, network runs of most series in the '60s were "brought to you by" the main sponsors. Bewitched was sponsored by Quaker brands as well as Chevrolet. This episode has ads for both, but Quaker was the main sponsor and is featured in the extended, animated titles. The episode is ultimately very sweet and a nice showcase for Lorne, who died in 1968 and won a posthumous Emmy for her supporting role as Sam's befuddled aunt. If you're wondering "Where's the colour?" the first two seasons of Bewitched were shot in glorious black and white.
There will be a bonus reel and other surprises, too! Don't miss the '60s again!