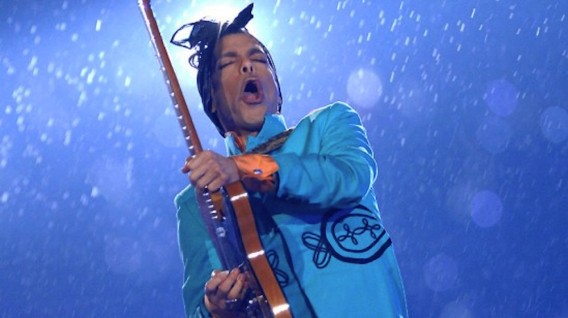 O lord how it rained. The story behind the greatest Super Bowl half time show ever is here. Production designer Bruce Rogers was in the truck in Miami for Super Bowl XLI and tells how, when Prince was warned it was pouring rain, he asked, "Can you make it rain harder?"
Price was plugged into four, live, electric guitars. Among the songs he crammed into a seven-song set were blistering versions of All Along the Watchtower, Proud Mary, and Purple Rain.
He blew the roof off the dump.